Posted by DecoArt on Dec 14th 2015
Have you ever been to a Christmas Cookie Exchange Party? I never have but I have heard of them and this is how I envision throwing one at my house. Of course when I decorate for a party I always try to add some cute homemade elements to make it personal and fun. And the first thing I thought of was that you can't have cookies without MILK! And I knew I had had some Starbucks Frappuccino jars that resemble mini milk jars in my mason jar stash. To get them clean and ready to use, just peel off labels and then use fingernail polish or rubbing alcohol to remove the sticky residue and the date code and then run through the dishwasher. 
Items Needed:
Starbucks Frappuccino Jars
Assorted Brushes
Straws
Instructions:
I gathered my clean jars, some cute deer straws from the Target dollar spot, and several colors of Americana Multi Surface paint – Paprika (reddish brown), Apple Green, Cotton Ball (white), and Brown Sugar (brown), and I ended up not using the blue paint.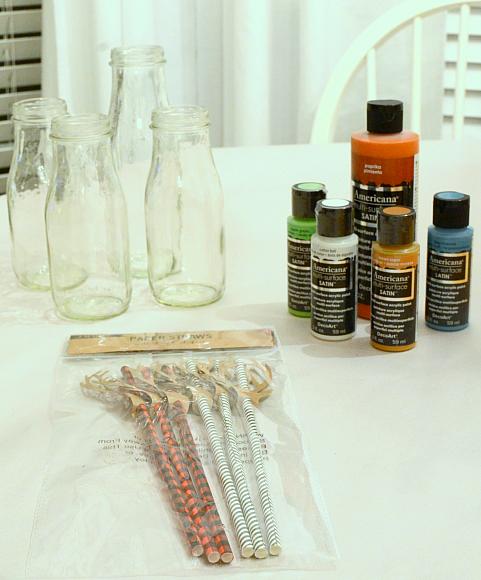 I painted red and green dots for buttons on 2 of the jars and then just glued a strip of ribbon around the top for a scarf for a snowman jar! Filled with white milk the jar itself
doesn't need to be painted. But if you planned to serve a different beverage or wanted to you could paint the entire jar white and then add the dots.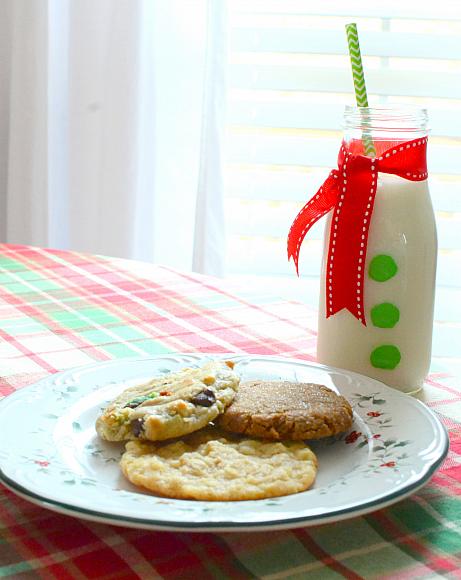 For my reindeer jars, I painted the entire jar with the Brown Sugar (brown) paint (or you could fill with chocolate milk!), and then added eyes and a nose. I just used a DecoArt paint marker to draw the black eye balls.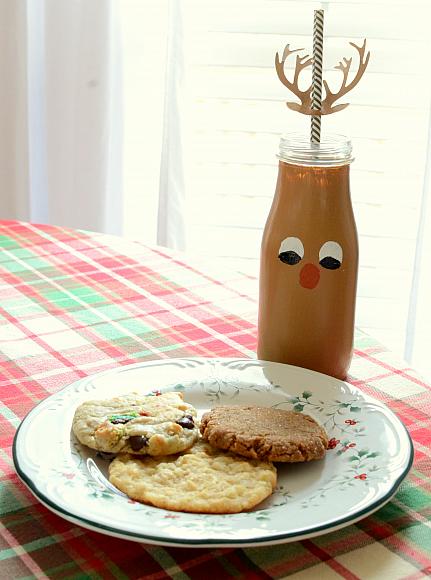 And here's my Christmas milk jar collection! Wouldn't these be so fun to have to serve drinks in at a party?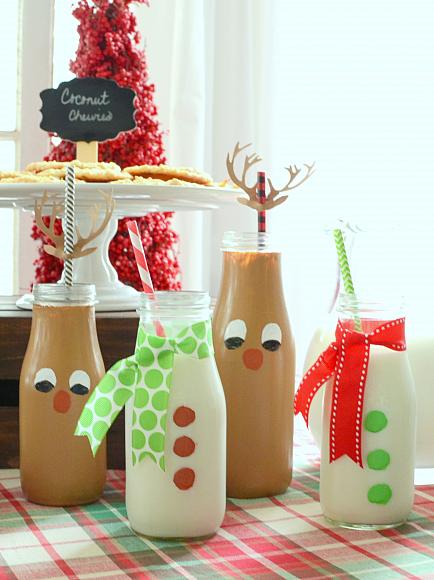 I set a simple table using some wood crates, cake plates, an old window with a banner, and some Christmas de?cor. If guests were coming to a cookie exchange party you would make room where everyone could put their plate of cookies and could even provide chalkboard stands to label each different kind of cookie.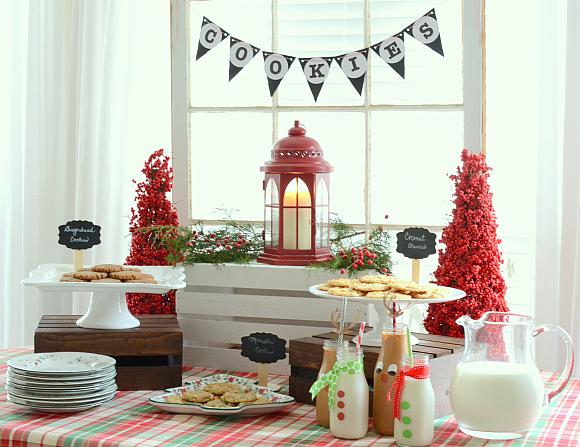 Everyone would then sample a few of the cookies during the party and then wash them down with cute glass of milk.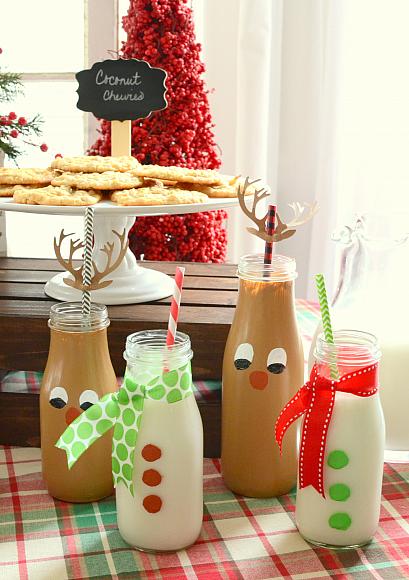 Then you make your way through the table again grabbing a few of each kind of cookie to put on the plate you brought so you go home with a sampler plate full of all kinds of cookies to serve to guests at your home or for your family to enjoy.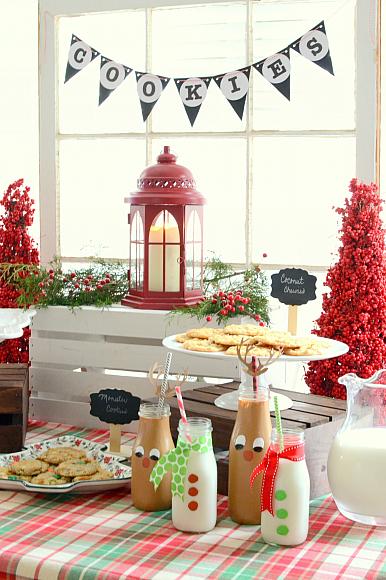 I bet even Santa would like one of these Christmas milk jars with his plate of cookies on Christmas Eve too!


So now I really want to host a cookie party at my house! Or maybe just enjoy a plate of those cookies and a jar of milk. :)