Posted by DecoArt on Aug 13th 2017
It's that time of year again... Back to school for millions of kiddos all over the country. If you're part of that bunch and looking for a great way to wiggle into your new teachers heart, this project is for you. It's a great sign to create together with your kiddos that adds some fun color and a positive message into the classroom. We could all use more color and positive vibes, right?
Items Needed:
16 By 20 Canvas
4 Sponge Brushes
1 By 2 Board For The Frame (optional)
Cricut Machine
Cricut Gold Adhesive Foil
Transfer Paper
A Vinyl Scraper
Painters Tape
Hot Glue
Brad Nailer
Finishing Nails
Instructions:
Gather your supplies!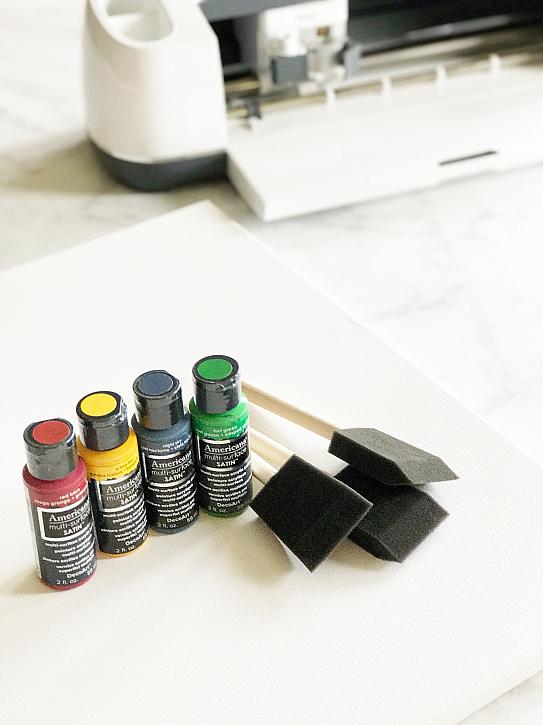 This is a great project to do together with your kiddos. Let them paint the canvas (with a little guidance of course) along with the wood frame pieces. They will LOVE it! Plus, the gift to their teacher will mean even more to them if they had a hand in making it. The frame is optional, it looks great with or without the frame.
Cover your surface with paper or plastic to protect your surface from little painters. Using the sponge brushes paint the surface of your canvas with the Americana Multi-Surface Satin. I love this paint for a couple of reasons. The colors are fantastic, it has a great finish & it works well on all kinds of surfaces. For this project, I'm using canvas along with wood and the paint works great for both.
My son is in 2nd grade so I stuck with basic primary colors but, you can choose whatever colors you would like. My only suggestion is to keep it simple and complimentary. You also need to think about what colors will look good with the gold foil.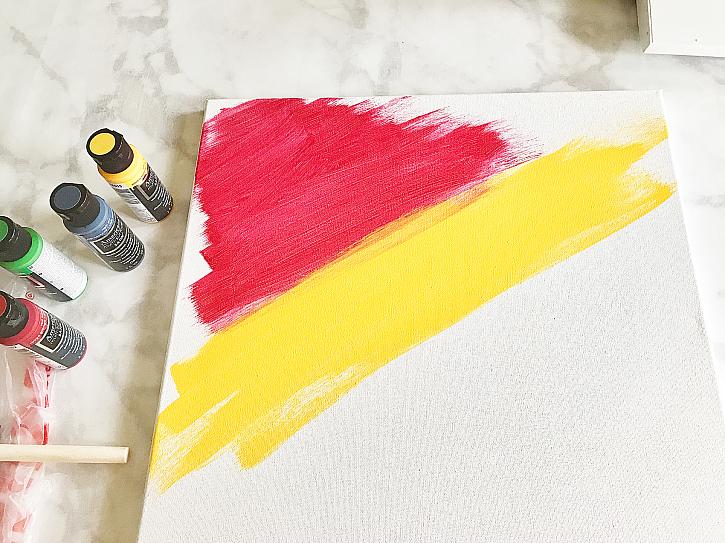 Let your canvas dry and if you are going to add a frame, start prepping that part of the project. I cut my wood to have two long sections that were 20 inches long to match the size of the canvas. Then two top pieces that measure 19 1/2 inches. Double check though to make sure they matchup with your canvas. The guys at Home Depot will cut them for you if you don't have your own saw.
Paint each of the sections of the frame with the red, yellow, green and blue Americana Multi-Surface paint on all sides and let dry.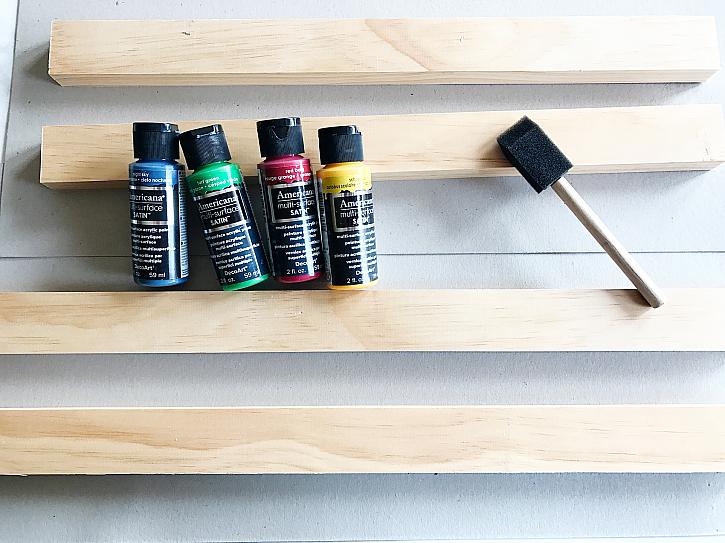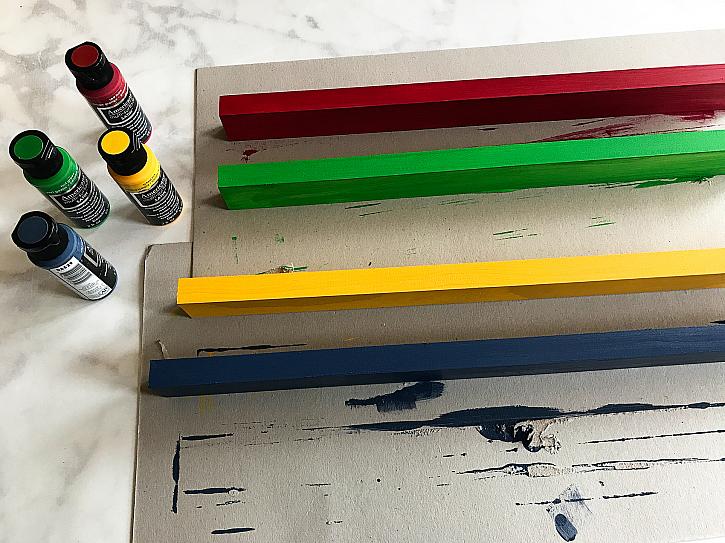 While you are waiting for your paint to dry, clean-up the kiddos and send them off to play. Now, you can cut this graphic with your Cricut machine or any other machine that can cut an SVG file. Keep in mind, the Cricut Adhesive Foil is important. Regular vinyl will not stick to canvas. Believe me, I've tried. You can download the SVG file HERE.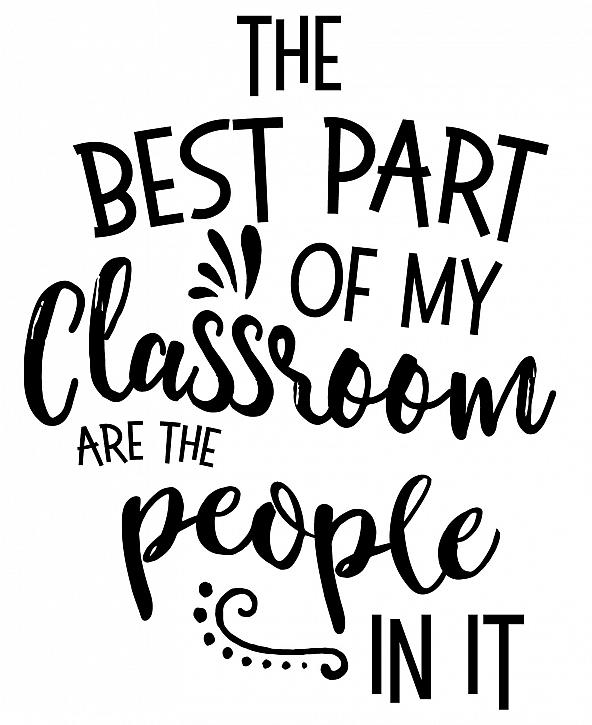 Upload the file into Cricut Design Space by clicking this button on the left of the screen. Then follow on-screen prompts.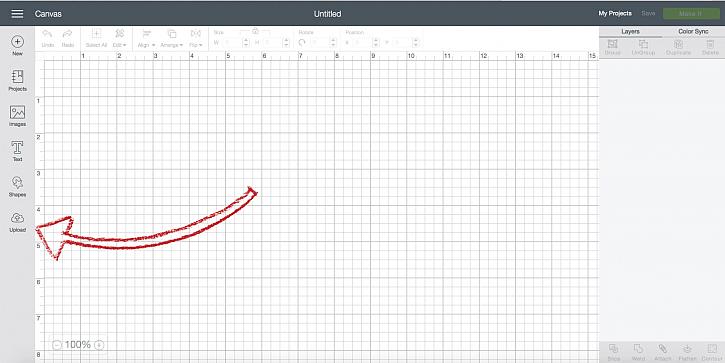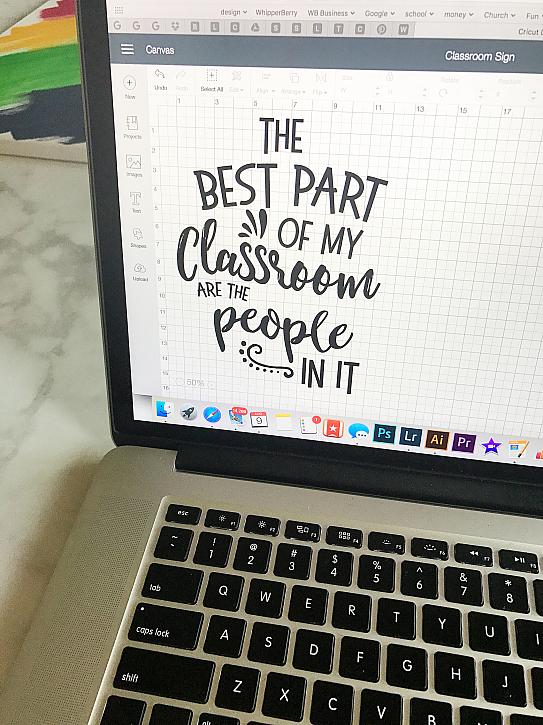 Size your design for your canvas and then cut on your cutting machine. I'm using the NEW Cricut Maker which will be available on August 21st!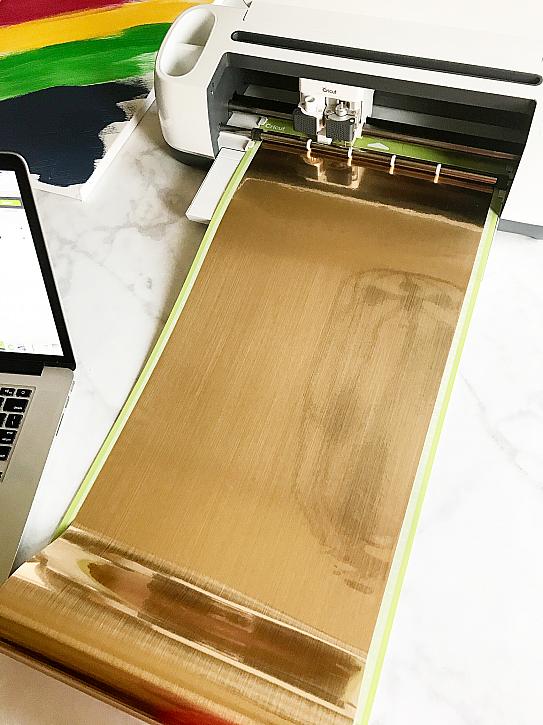 Once your design is cut, weed the foil. That means to remove any foil that is not a part of your design.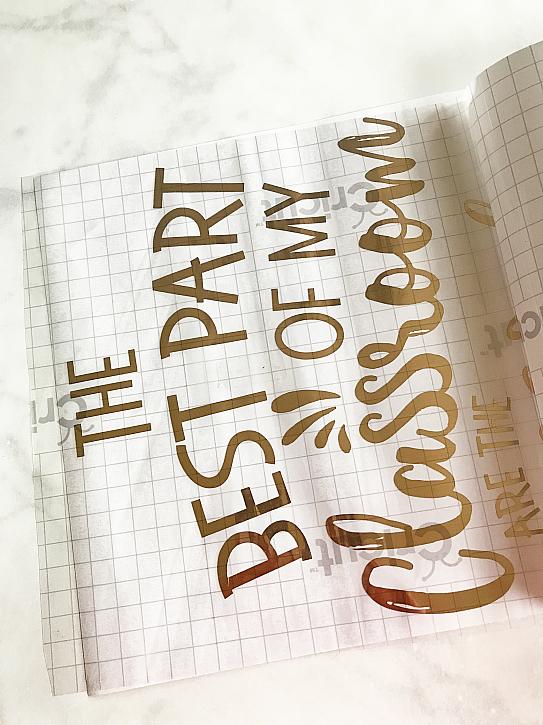 Then cover with transfer paper. This will help you transfer the foil from the foil backing onto your canvas exactly how you would like it. It's really rather snazzy!
Once I have the transfer paper on my design, I place the design onto my canvas and then place a piece of painters tape onto the top of the design. This is going to create a hinge so that I can lift up my design and remove the foil backing and then lay it back down onto my canvas in place.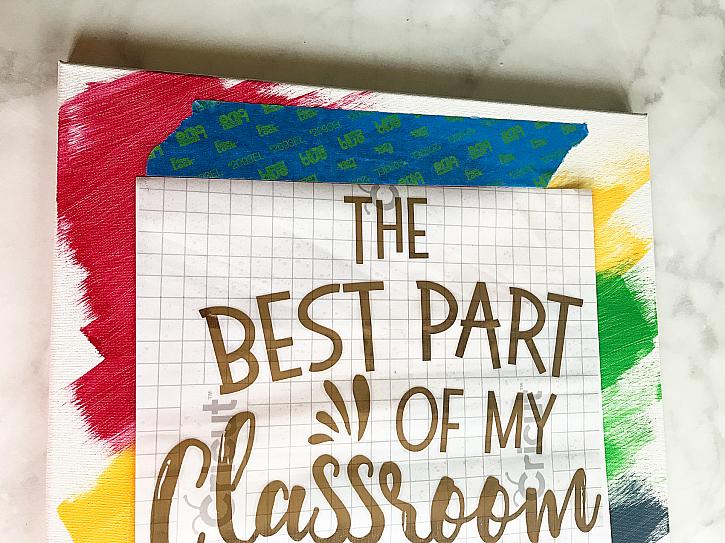 Now, this is the part that requires a little patience. Using your scraper tool or a credit card, press the foil down onto the canvas. You may want to place some books under your canvas so that you don't stretch it while you are pressing down. Next, you need to carefully pull back the transfer paper away from the adhesive foil. I do that by moving slowly and carefully. I start at one corner and pull the corner back and then fold the transfer paper back on itself. That will help the foil pop off of the transfer paper if it is still affixed to it. The foil may pull back a bit, but don't worry, just press it down with your finger and keep going. Once the transfer paper is removed, pressed down any foil that hasn't adhered with your finger.
Now it's time to add your frame, if that is your plan. I place my canvas on top of four canning rings. They give the perfect height for adding the frame. It give a nice lip on either side of the canvas. Hot glue the frame onto the canvas and then secure with some 1 1/4 inch nails or staples. I use a brad nailer like this one but you can use a good old hammer and nails as well.
That's it... You're finished!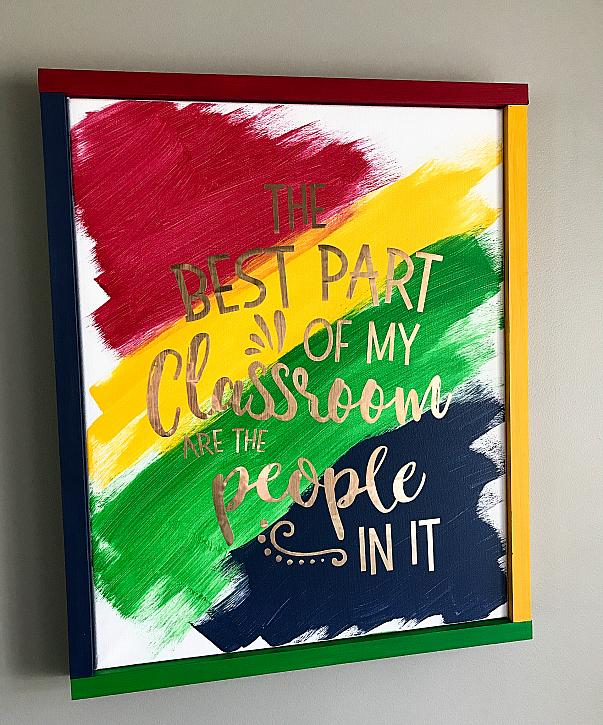 All you have to do now is, take it to school and surprise your new teacher with your work of art!