Posted by DecoArt on Nov 16th 2018
Hello friends, today I'm sharing a Coastal Christmas Wreath! If you follow my blog then you know I'm ALL about a coastal Christmas. I put up two trees every year. One coastal and one traditional.
With this craft, I was inspired by this wooden twig wreath I found. When I looked at it, I immediately thought it looked like coral. What do you think?
So I headed to my paint stash and found some beautiful Extreme Sheen Metallic paints to create the looked I wanted. So let's get started!
Items Needed:
Wooden Twig Wreath
Starfish
Floral Pick
Hot Glue
Instructions: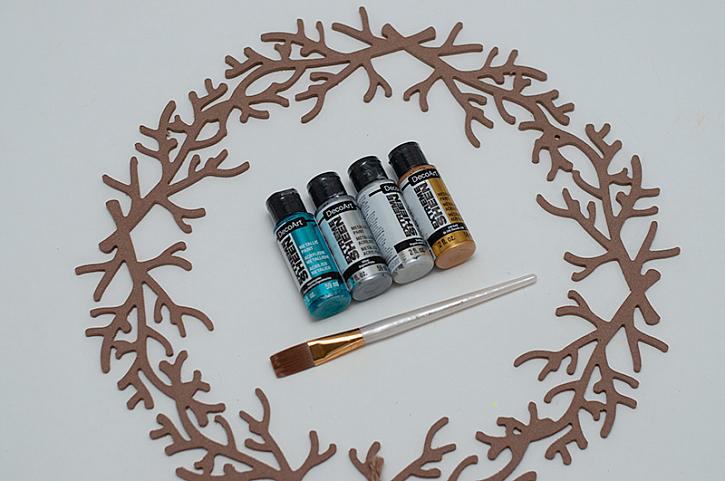 Step 1. Let's start by painting our wreath all white. For this step, only one coat of paint is needed since we are going to add our metallic paint on top. I think the white paint underneath really helps the metallic POP for this project!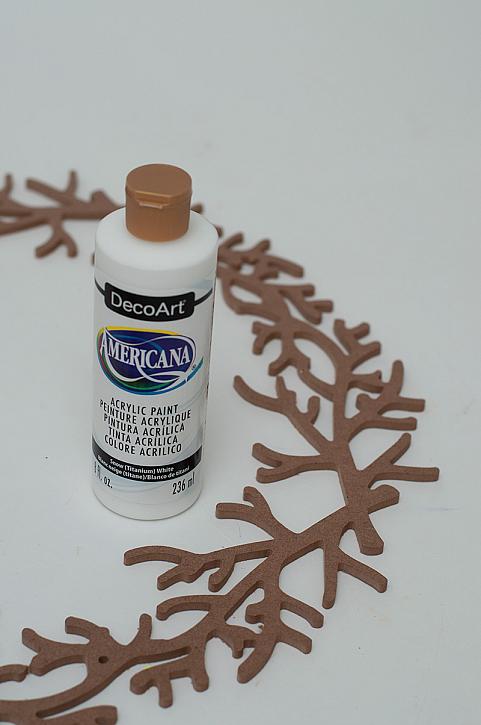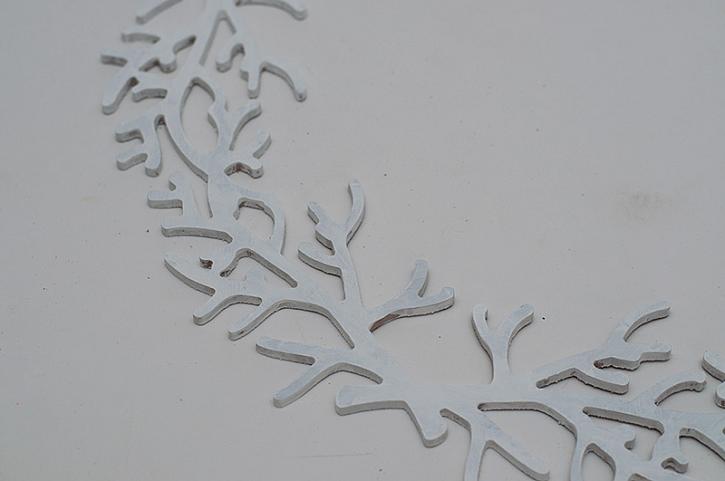 Step 2. Next, it's time to mix up our Extreme Sheen colors. Mix 2 parts Sterling Silver to 1 part Aquamarine to create what I call the perfect coastal metallic blue for Christmas.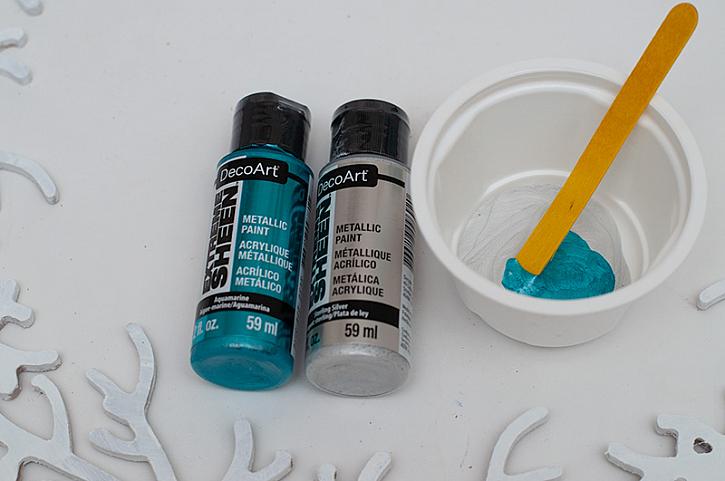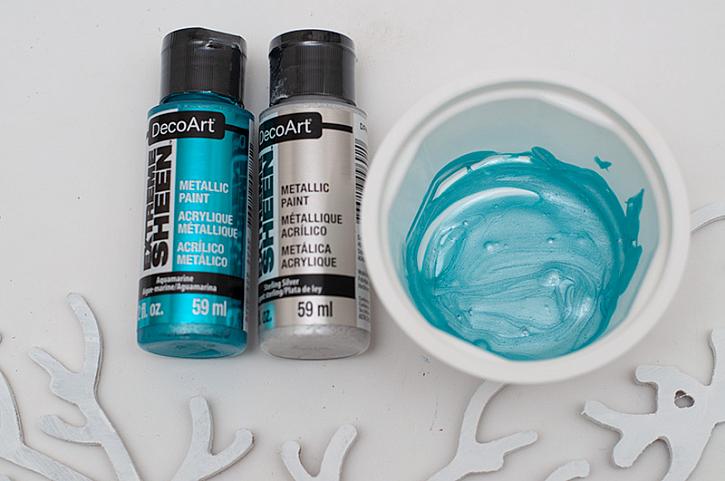 I started off painting a thin coat to see what the effect was looking like. Once it dried I decided to do a total of three coats lightly dry brushing the paint on with each coat. I didn't want the paint to look to thick for this project. I wanted the white to POP through the metallic.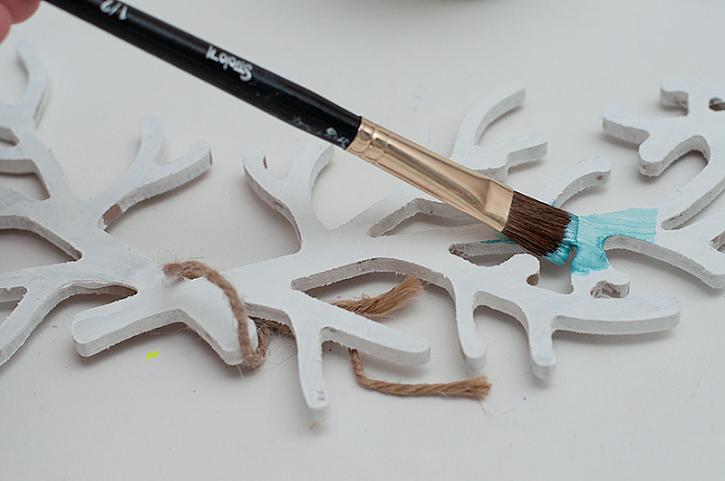 It really has that coral look that I was going for!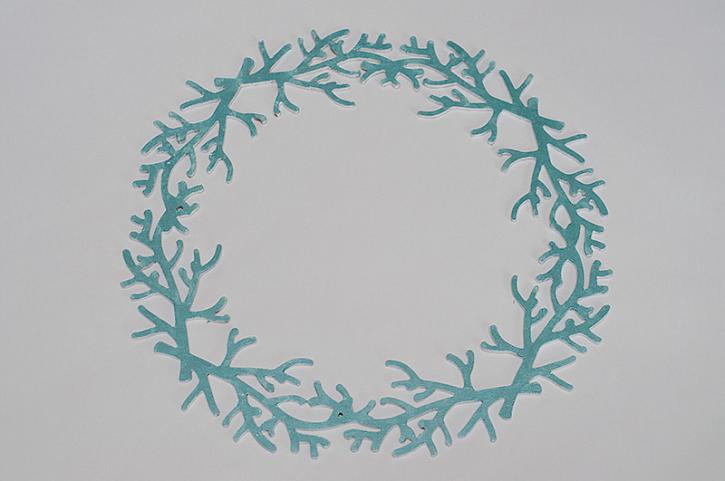 Step 3. Of course, I had to add a touch of sparkle with this Christmas craft. I had some glitter paint on hand (Craft Twinkles) and went over each starfish once.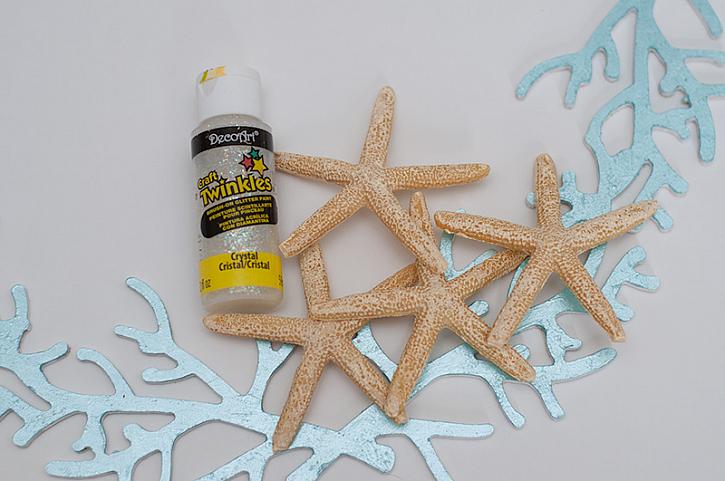 It really gives it that perfect touch of sparkle I wanted.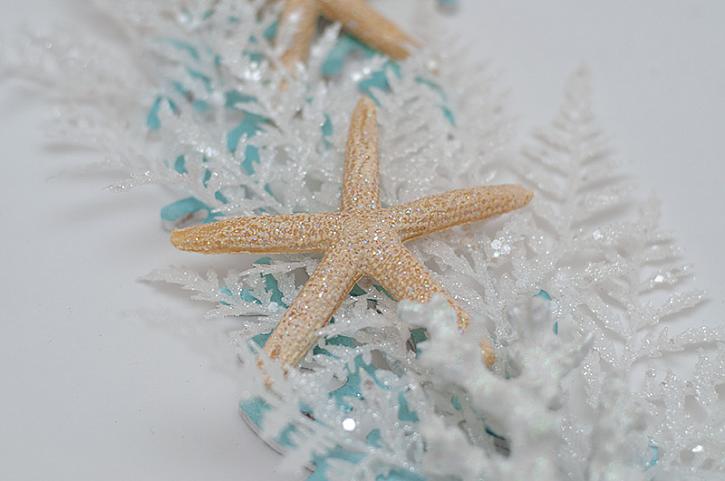 Step 4. Now it's time to add all your little details to the wreath. I found some glittery floral picks, starfish ornament, and coral ornaments at Hobby Lobby.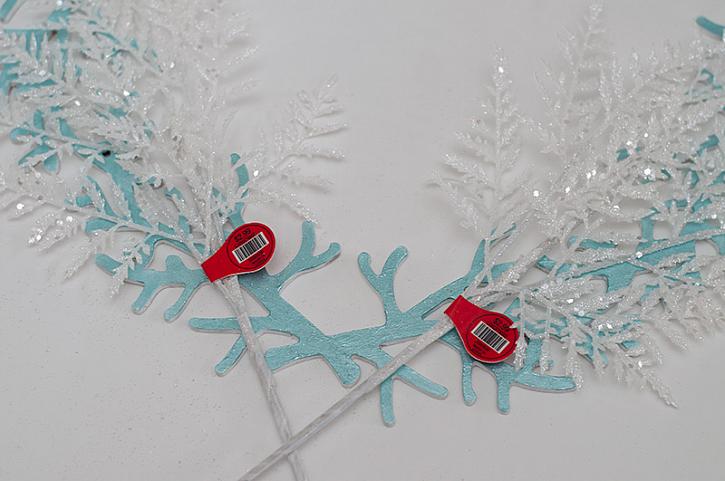 I used some wire cutters to shorten my floral picks. Then used some hot glue to glue them into place.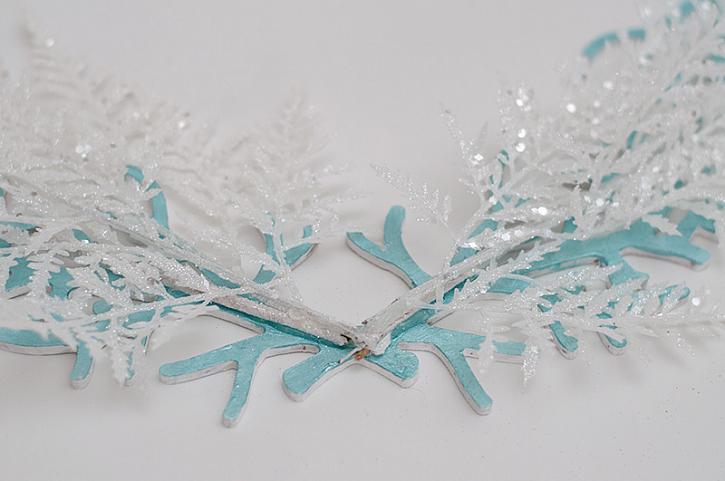 Step 5. Finally, I started filling in my wreath. Hot glueing everything into place.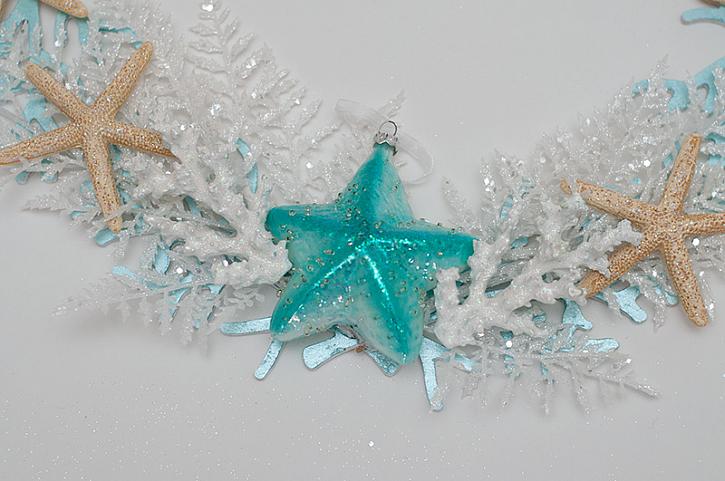 I tied jute around the top and used it to hang the wreath. Voila, a perfect coastal Christmas wreath!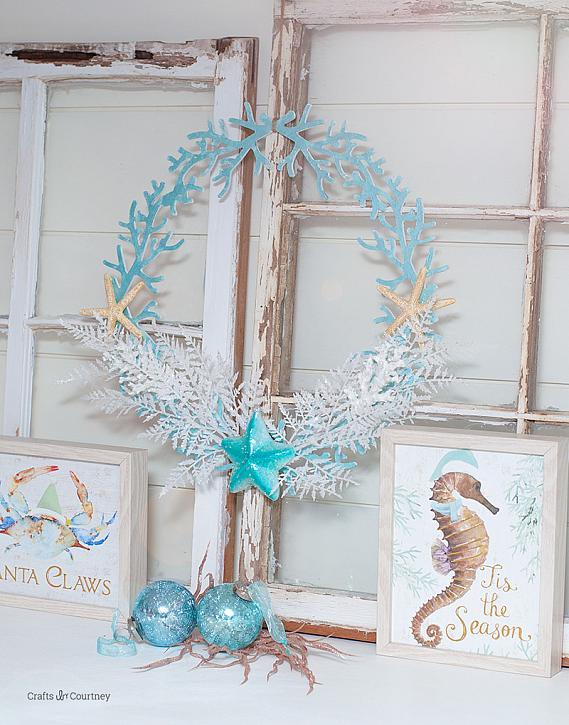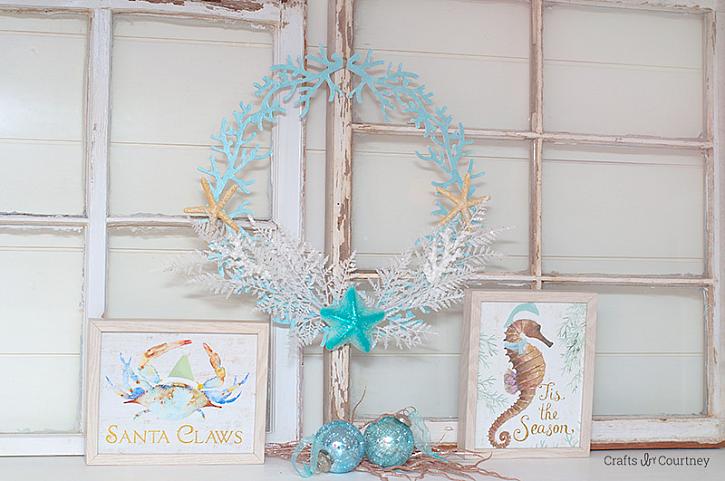 As always thanks for stopping by! This wreath will fit in perfectly with all my Coastal Christmas decor I've done over the years. Have you started any Christmas crafts yet?