Posted by DecoArt on Jun 21st 2018
I love the nostalgia of old marquee and advertising letters. They are a fun way to accent a child's name or a family surname. A marquee letter with lights is also a great way to light up a front porch or backyard space.
Of course, I'm also on the lookout for the letter R. However, metal letters can be hard to find (at a decent price) and often need new electric wiring or are missing the lights altogether. But nowadays you can easily find replica marquee letters at craft and home decor stores. 
So, instead of trying to hunt down a vintage find, I'm going to show you how to use some colorful outdoor paint to make your marquee letter look like a time-worn vintage piece that's also patio-ready. 
Items needed:
Americana Decor Outdoor Living 8oz - Adirondack
Americana Decor Outdoor Living 8oz - Lily Pad
Paint Brush
Dry Cloth
Instructions: 
Purchase a lighted marquee letter of your choice. Mine is extra large for hanging on a wall, but table top versions work just as well if you're looking for something smaller. Wipe any dust off with a dry cloth before you begin.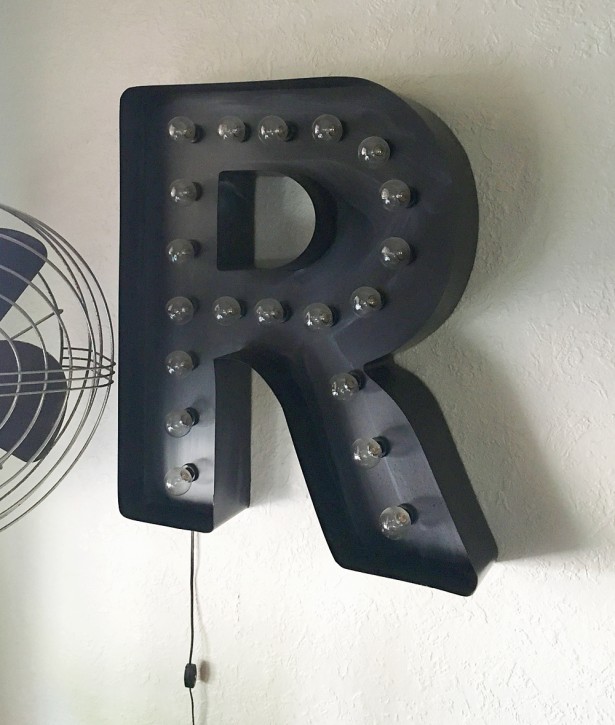 Next, remove all of the light bulbs and tuck away in a safe place.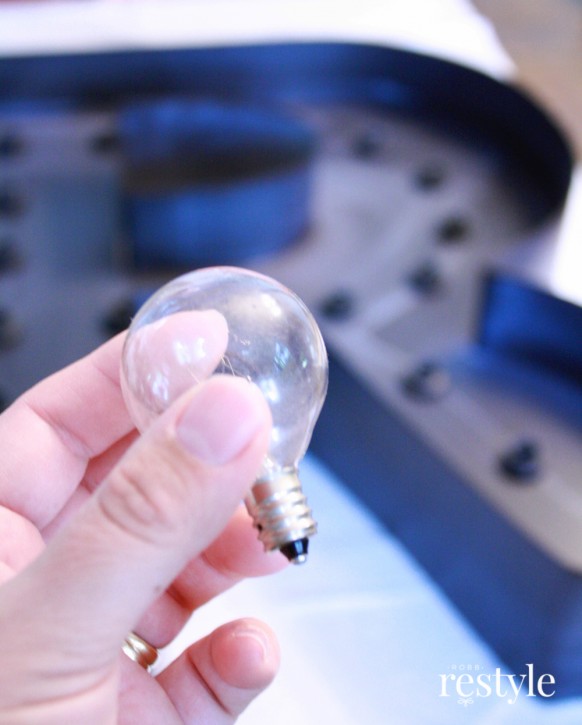 We are going to paint the inside of the letter in Adirondack. This bright pop of color is perfect for when the marquee is on or off. Start by painting around the light sockets first.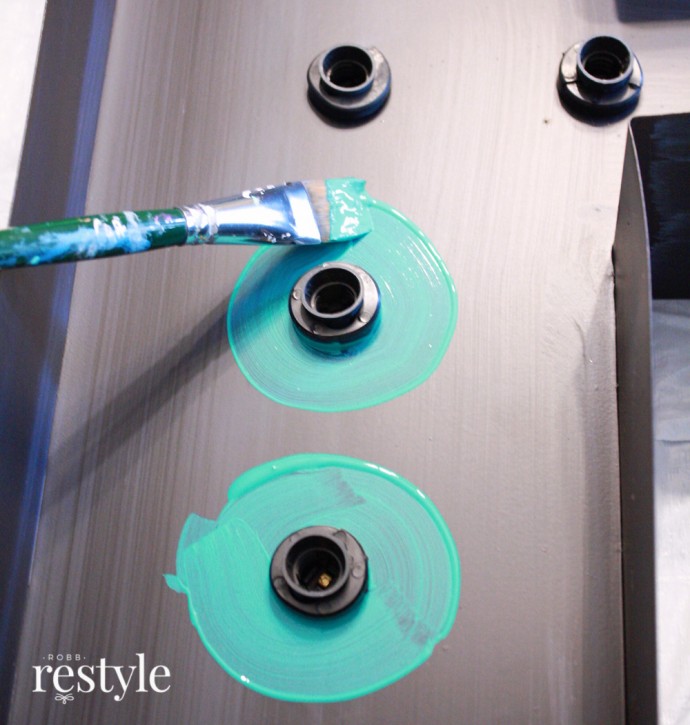 Then use a larger brush to paint in the rest of the inside of the letter.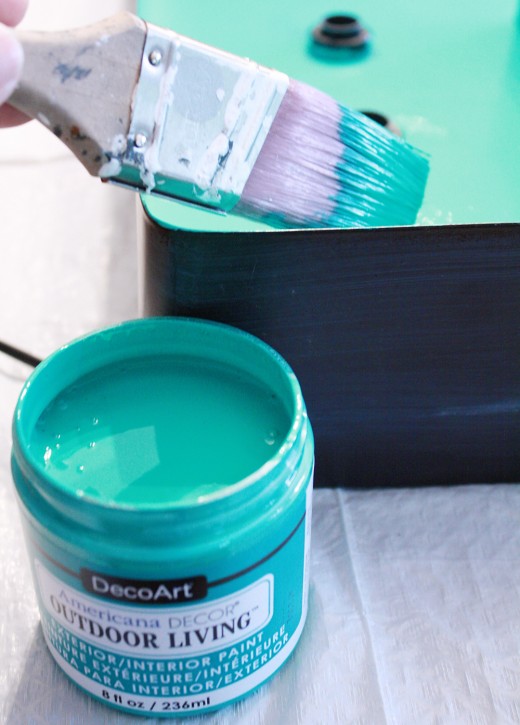 While the inside is drying, paint the outside of the letter with Lily Pad.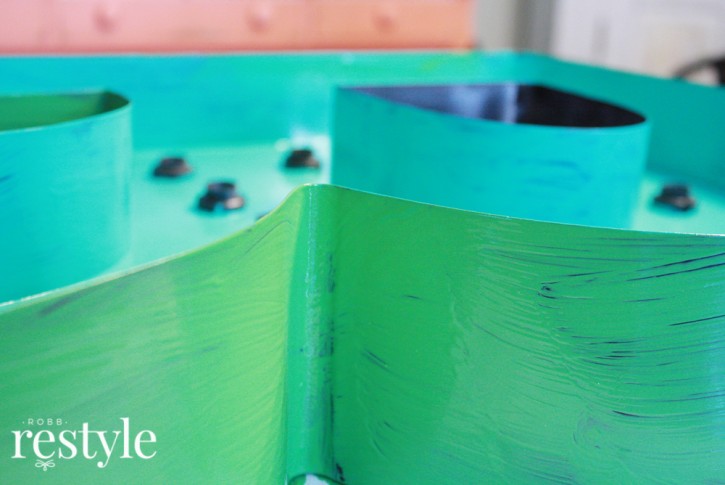 My marquee letter was made of metal, so it took two coats of paint. To make it look aged, we're going to dry brush on the alternating color. Using light, quick brush strokes add a little Lily Pad on top of the Adirondack paint on the inside of the letter. Then do the same to the outside, by adding light brush strokes of Adirondack on top of Lily Pad (stay close to the edges on the outside). Don't worry if you add too much, you can always adjust by adding the base color back on top of your brush strokes. Aim for a faded paint look.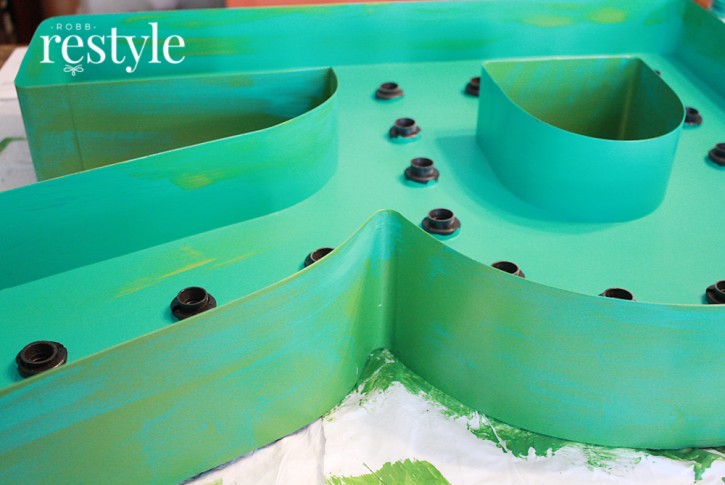 Now your marquee letter is ready for the outdoors.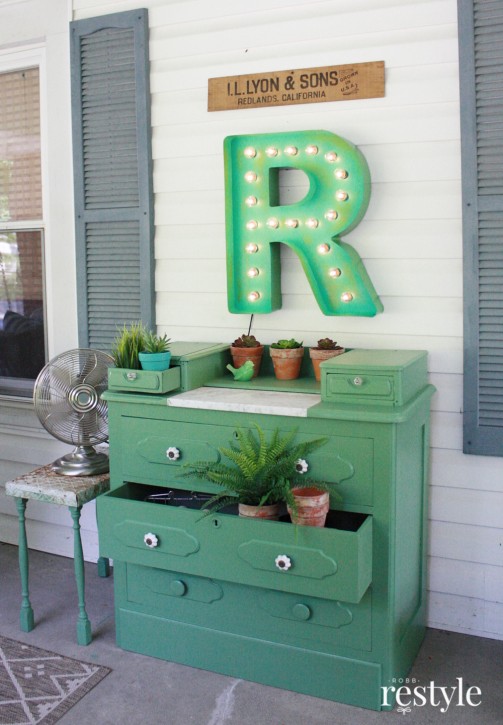 The bright paint colors help make your marquee letter pop whether it's on or off!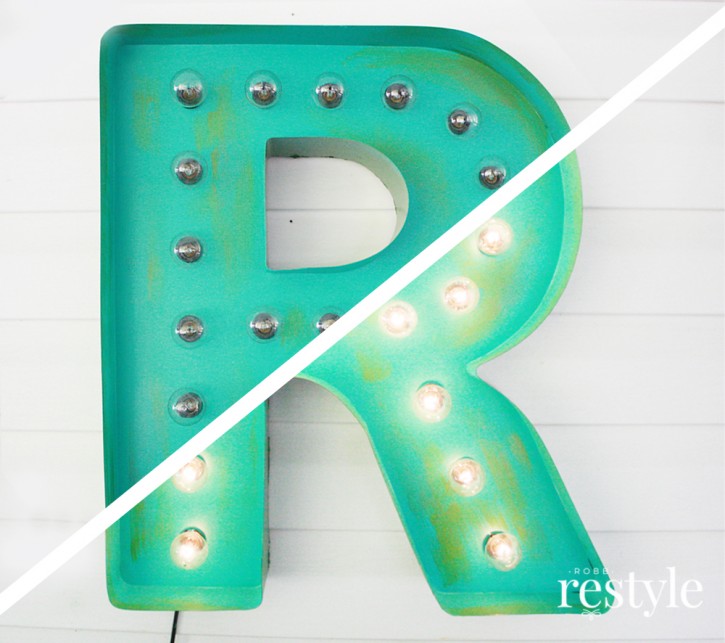 The combination of blue and green looks great when styled with some succulents and rustic terra cotta pots.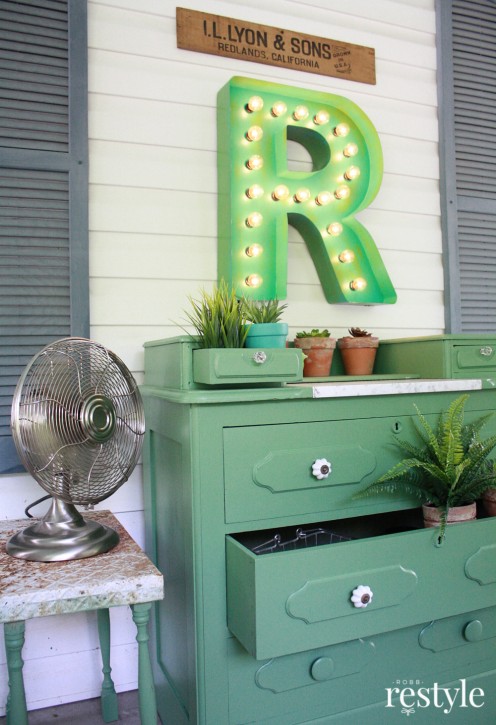 Watch Kristy's video tutorial here: