Posted by DecoArt on May 5th 2019
If you haven't experimented with concrete then you really are missing out on the various things you can make with this versatile medium. I recently made some gorgeous Abstract Planters with it and today I am sharing with you guys this beautiful DIY Hand Cement Ring Holder. Not only do you need just a few basic supplies but this DIY is really easy to create as well.
So let's dive into it.
Items Needed:
Concrete Mix
Disposable Mixing Cups
Disposable Bowl
Paintbrushes
Plastic Gloves
Instructions: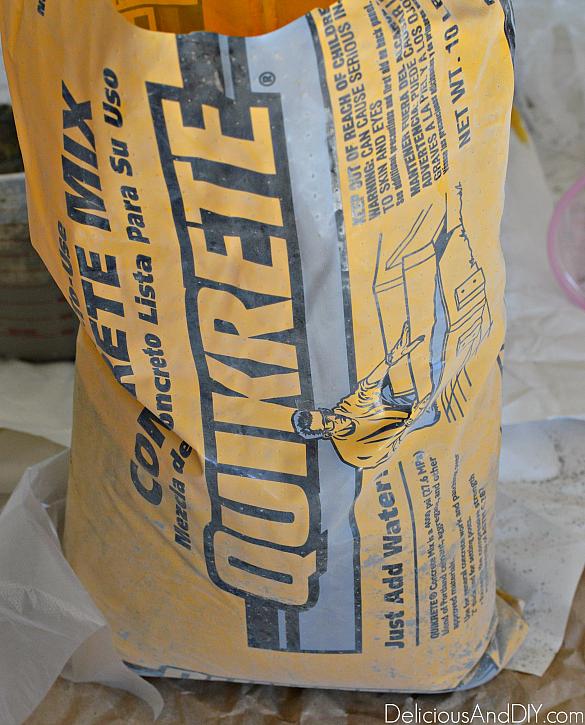 Step 1: First off you will need concrete for this project. I used the particular brand in the picture above as you only need to add water and it is good to go. Follow the instructions of the concrete brand you use. It should be thick consistency but should still be pourable.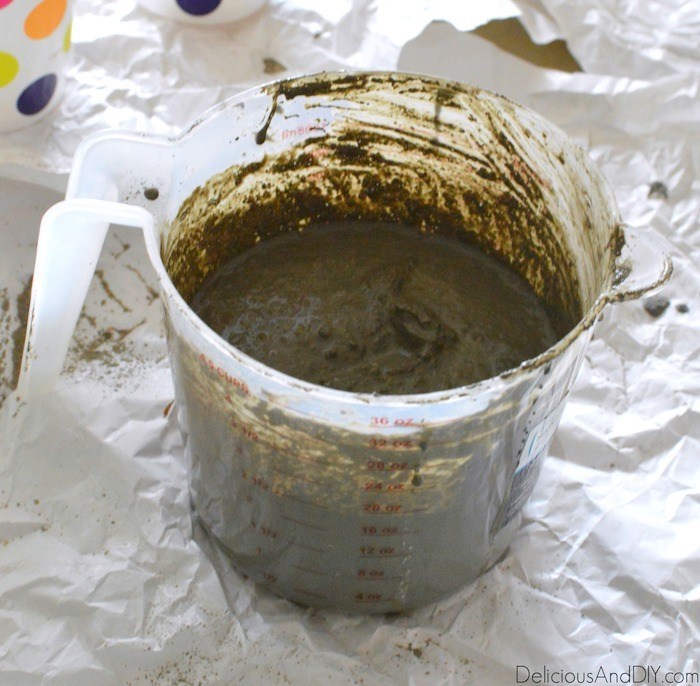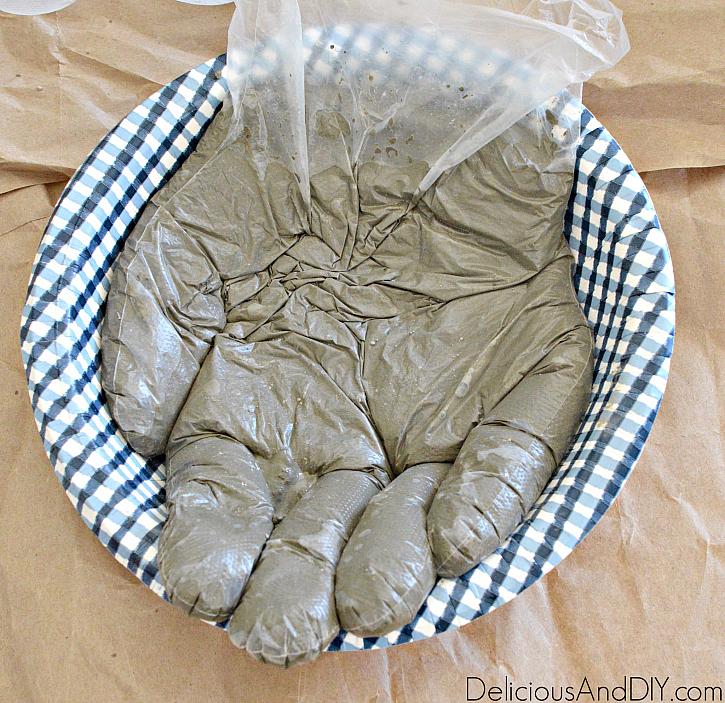 Step 2: Pour the concrete mixture into a disposable glove and place it in a round bowl. You could use a glass bowl or a disposable bowl. After placing it into the bowl, flatten the palm area of the glove so when the concrete dries it has a nice flat surface for holding jewelry.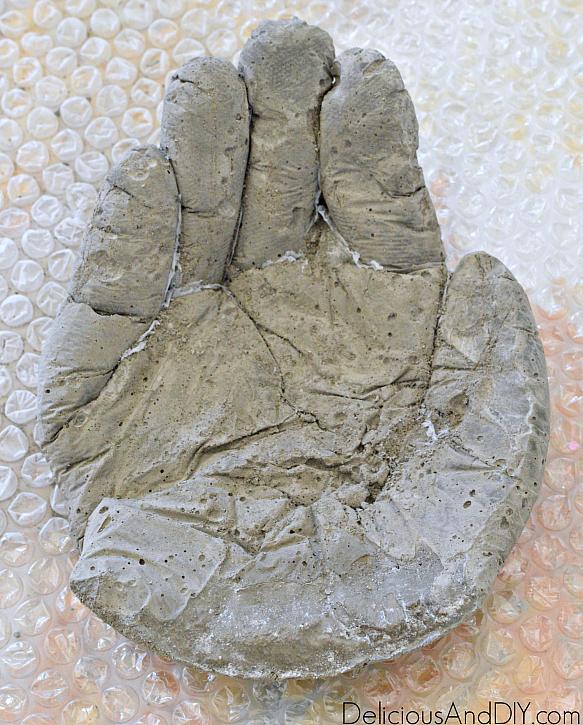 Step 3: Depending on the brand of concrete you used It will vary as to how long it takes to fully set. I gave it a complete 24 hours to dry. When dry, use a pair of scissors and cut the plastic glove off the cement. It should come off easily but if some pieces of the gloves are still intact just go in with an X-Acto knife and clean it out.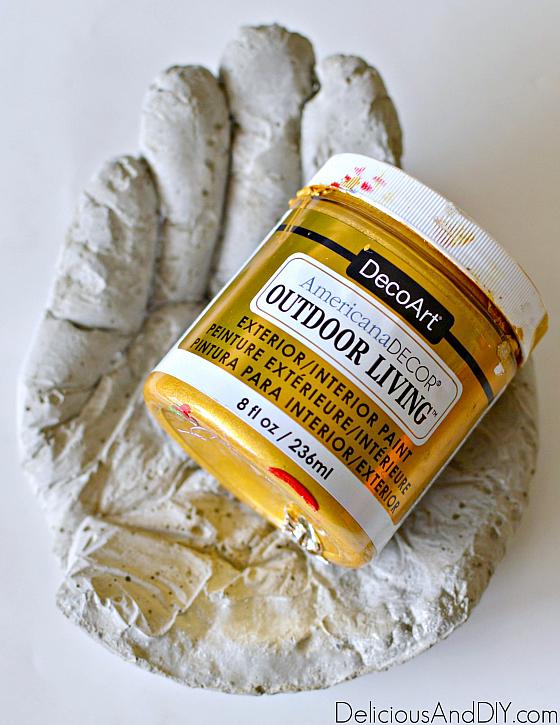 Step 4: Now for the fun part where you get to paint it. I went with DecoArt's Outdoor Living Paint in the color Gold. With a fluffy brush, I painted the concrete hand.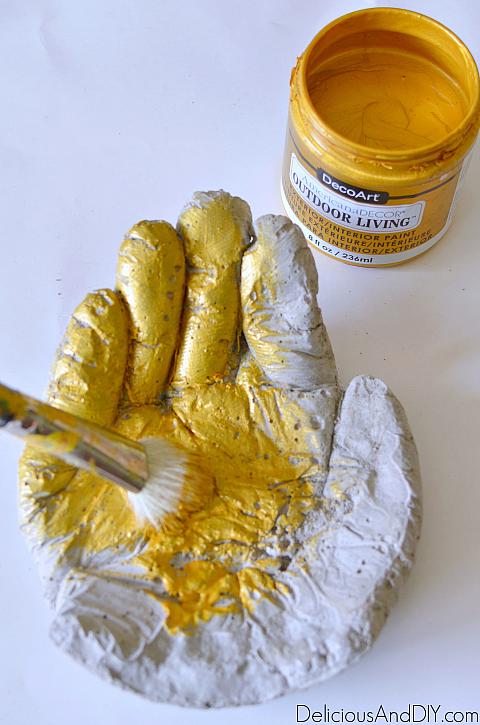 It needed about two coats. Once all painted let it completely dry.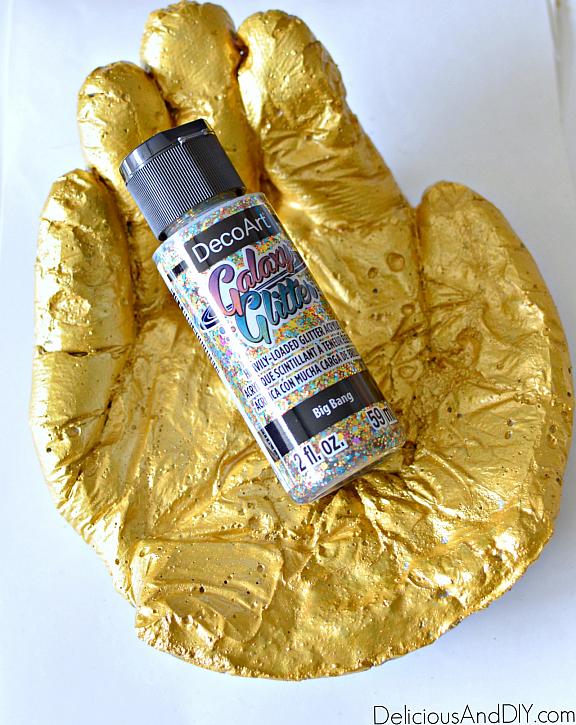 Step 5: I wanted to add a something extra on top of the Gold which is why I went with this fun DecoArt Galaxy Glitter in Big Bang. It is a multi-colored glitter which was perfect for this project. I only did one coat of the glitter as I wanted the Gold to still be seen from underneath.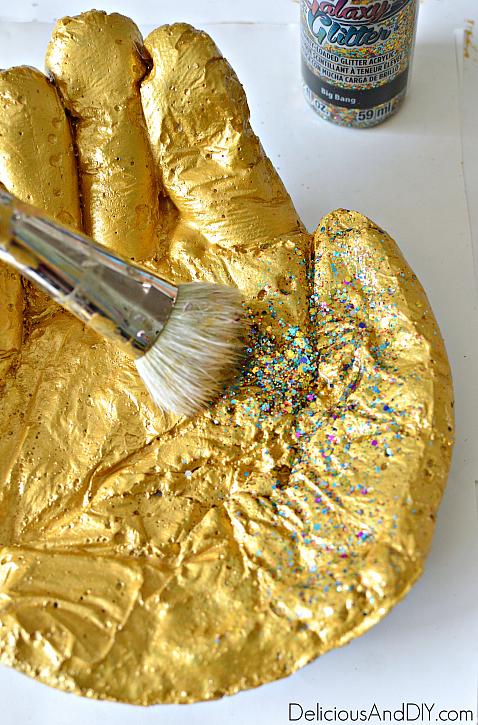 And there you have it. All Done!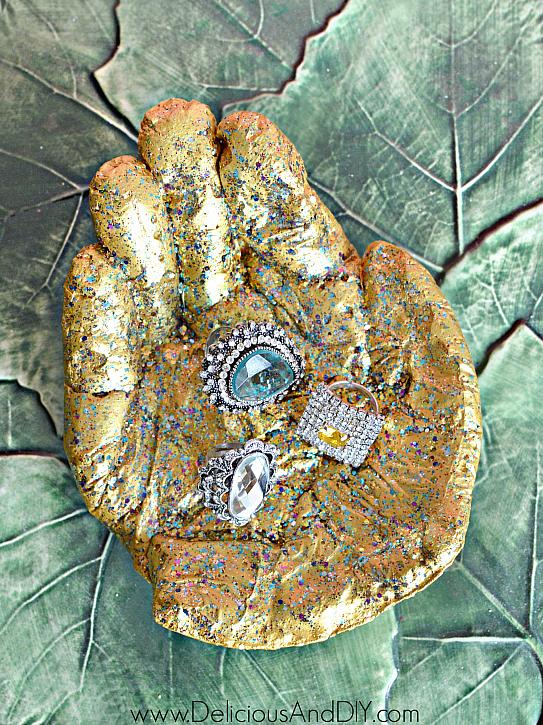 What do you guys think?