Posted by DecoArt on Jan 22nd 2016
Valentine's Day is such a fun holiday for kids! There are so many fun party ideas, and I love that they are usually centered around the heart. This super easy craft idea is a great one for a kids Valentine's Day party. They can personalize and accessorize in just a few easy steps. 
Items Needed:
Coordinating Pipe Cleaners
Black Permanent Marker
Scissors
Assorted Brushes
Hot Glue Gun
Small Wooden Hearts
Instructions:
All you need are a few simple supplies. I used Americana paints in pretty Valentine inspired colors, wood hearts that I found at my local craft store, and colorful pipe cleaners to make these super cute conversation heart rings and bracelets.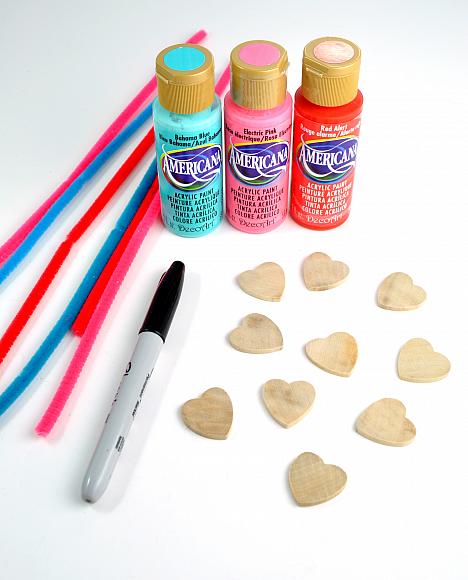 First step is to paint your hearts. I chose an electric pink color and a vibrant red, along with a pretty blue to complement them both. Depending on the age of the kids doing the craft, you could either paint these ahead of time, or have the kids paint the wood hearts a the cool candy colors.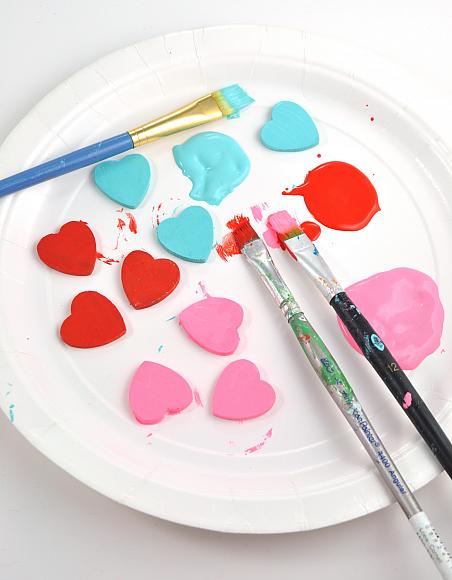 While the painted hearts are drying, have the kids take pipe cleaners and either twist or braid different colors of choice together. Pipe cleaners are great to work with because they are so easy to bend and mold and cut. After twisting and braiding, I cut each to size for both rings and bracelets.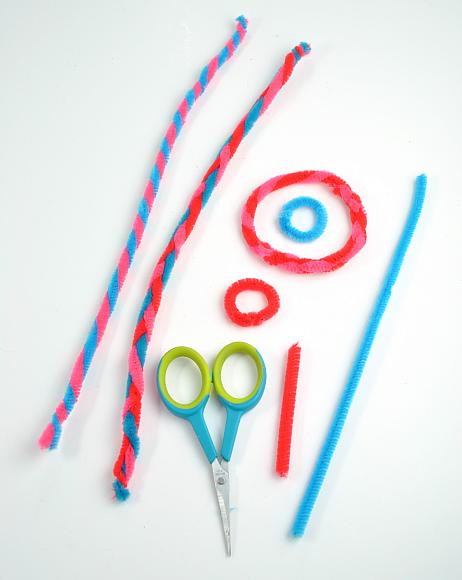 Then it is time to add your own conversation heart message on each wood heart to personalize your jewelry. I used a thin black permanent marker to do this. The kids can do this step, or if they are younger, you may want to help them with the printing.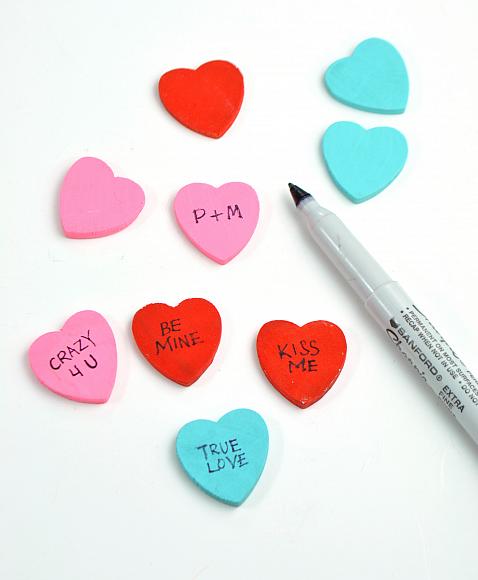 Finally, you put the pieces all together. I used my glue gun to attach my painted conversation hearts onto my pipe cleaner shapes. This should definitely be done by an adult or with adult supervision.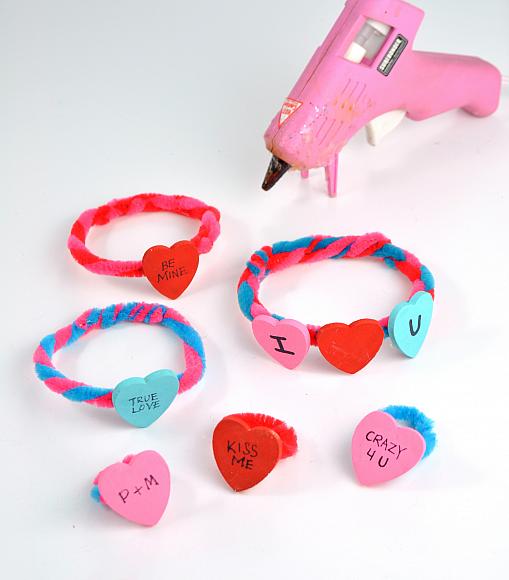 Then the jewelry is ready to wear, and sure to be a hit at any Valentine's Day party.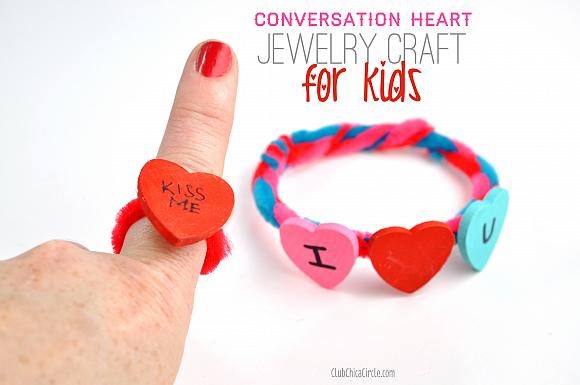 Happy Crafting!