Posted by DecoArt on Apr 9th 2014
You can get a worn and antique look by using crackle medium with chalky paint. I am going to make a pair of distressed canvases today for my home however this same technique can be used on any surface. The Americana Décor Crackle Medium makes this a simple process that anyone can master.
Items Needed:
Canvas
Chevron Painter's Tape
Water Basin
Paper Towel
2" Chip Brush
Instructions:
You can use any colors that match your home décor just be sure to use a dark, light, and white or cream.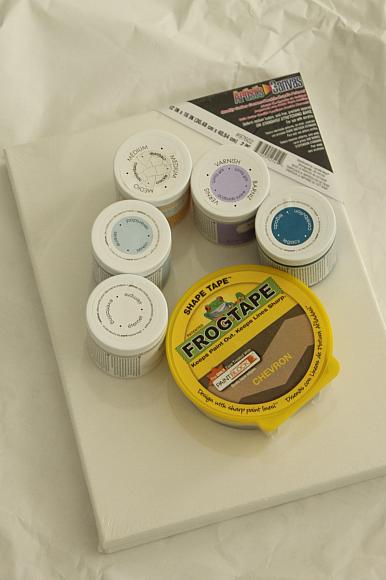 Start with your darkest color (legacy in my case) and paint the entire canvas including the edges. Allow the paint to dry completely (at least 2 hours) before continuing.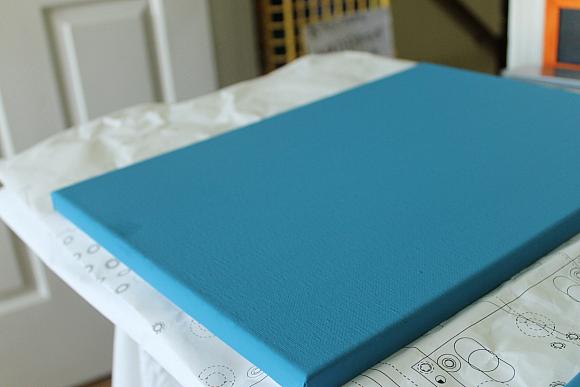 Next we are going to use the Americana Décor Crackle Medium. This can be applied with a standard paint brush. No fancy tools or equipment is required to get a crackle finish on any surface.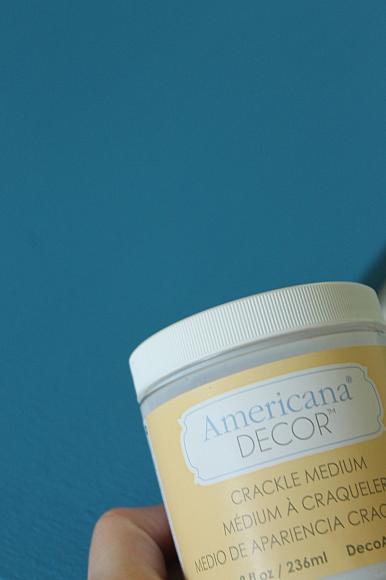 Paint an even coat of crackle medium onto your surface and allow to dry completely. The paint may look blotchy like the image below but trust me it is all going to look wonderful once the project is completed. Again I used on the entire canvas including the edges.
Be sure the crackle medium is dry completely to the touch. Then go over the canvas with your next color (serene in my case). I went heavy in some areas and light in others. I did this to illustrate the effect of the crackle medium but this will also give a worn look to your completed canvas.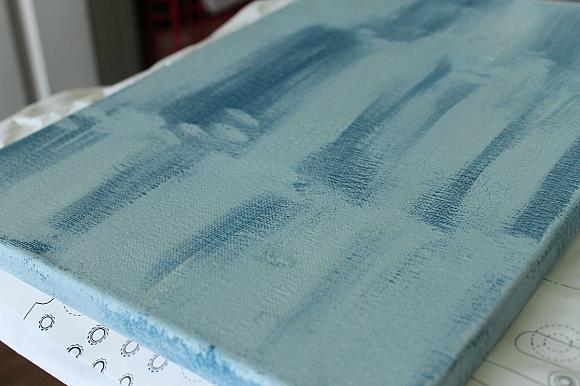 Now for a close up of that crackle effect. The heavier the top coat of paint, the more crackle will appear. The lighter painted areas will have less of a crackle effect. So you can pick and choose the severity of your crackle effect on any surface where you choose to use the medium.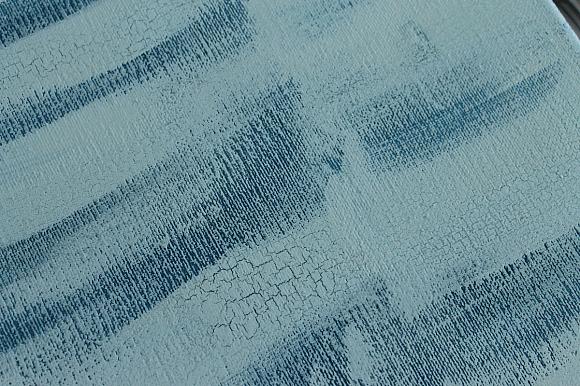 Again this needs to dry completely before continuing (at least 2 hours). Then grab your chevron painter's tape and start laying out chevron stripes. Be sure the edges of your painter's tape are adhered well to the canvas.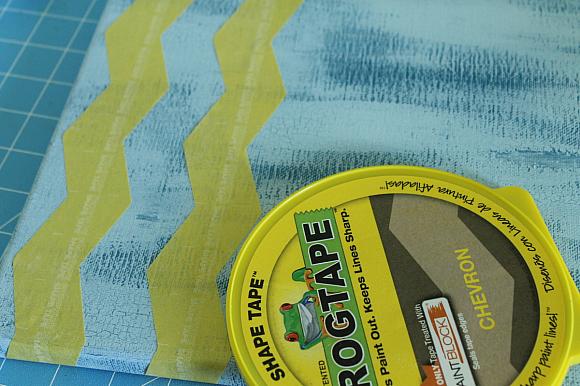 Go over the entire thing with a very light coat of white or cream paint (everlasting in my case). The tape itself has some sort of coating on the top and it appeared to "ball up" the chalky paint when applied. I just took my fingertips and went over the surface lightly to remove any of that texture. You can do this within minutes of applying the paint in such a light coat.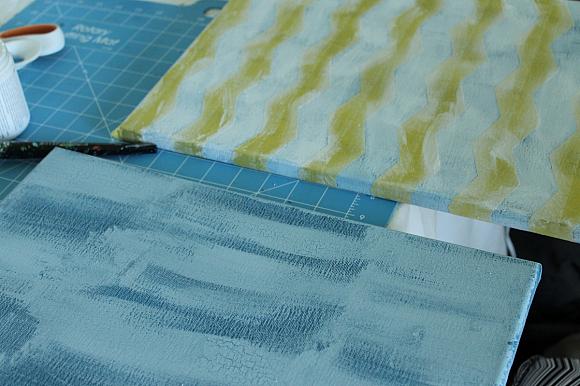 Remove that painter's tape to reveal a distressed canvas that will go wonderfully in your home. Allow to dry at least 2 hours, then go over your entire canvas with Americana Décor Soft Varnish to protect your work.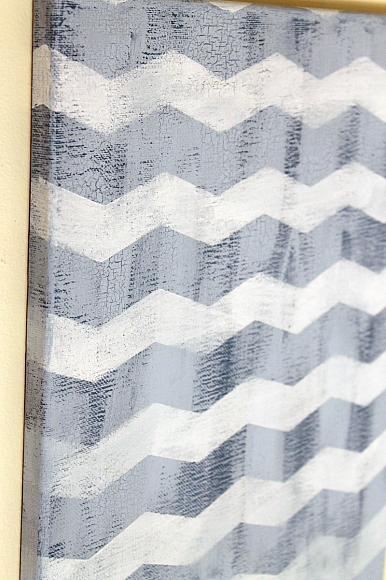 Allow your project to completely dry then hang anywhere in your home. Where will you use the Americana Décor Crackle Medium? Furniture? Art? A picture frame? Get that antiqued crackle look on any surface easily by following the directions above and on the back of the can of crackle medium.