Posted by DecoArt on Oct 3rd 2013
When I visited the DecoArt headquarters last month and was trained on using all of their paints my mind was left reeling with project ideas. One paint I knew I HAD to try on a project was the crackle paint. The stuff is amazing!
I figured crackle went perfectly with Halloween, so I made a fun Spooky Sign with Crackle Paint.
Items Needed:
Wood Sign
Paint Brush
Vinyl Or Contact Paper For The Lettering
Instructions:
To make this sign, first I painted the drawer front with the Buttermilk paint.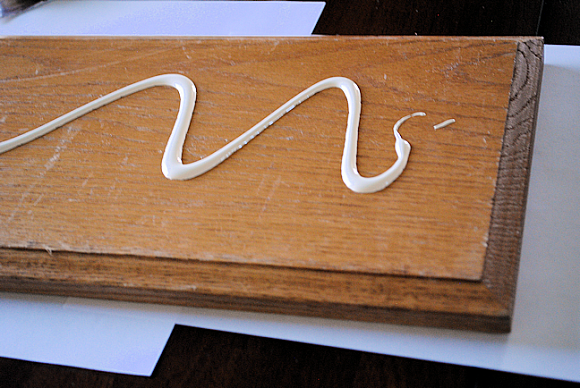 Once that was completely dry I placed my lettering on it. I cut mine out with a cutting machine but you can also use an exacto knife or scissors. Find a font you like and use that as a template. This font that I used is Mistral.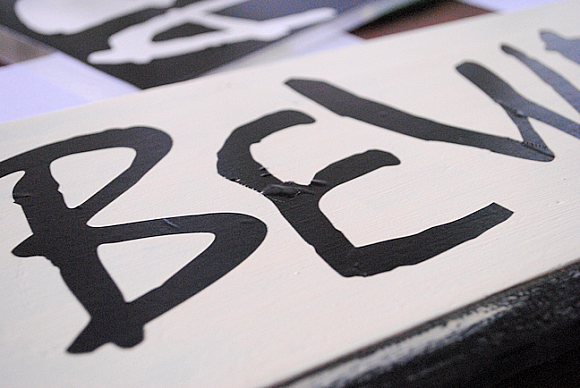 Now paint he black paint over the top and allow that to dry.

Then, paint a layer with the Step 1 of the Crackle paint. Let that dry completely. Then add a thick layer of Step 2. When step 2 begins to dry you will start to see crackles in your paint. Pretty fun!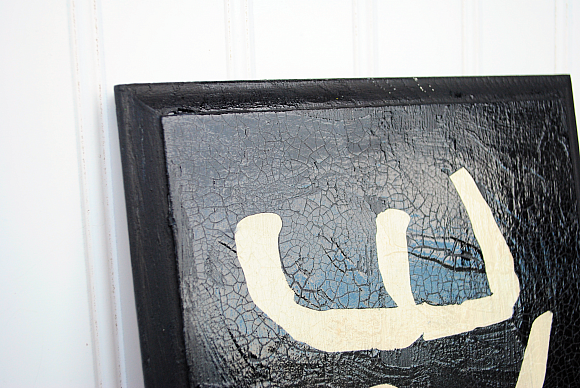 Have fun making this sign for Halloween!