Posted by DecoArt on Oct 14th 2014
Putting a design on a plain mug is super easy with the DecoArt Glass Paint Markers. Start with a mug in your favorite color then add on a cross stitch monogram in minutes. Give these as gifts or make them for yourself!
Items Needed:
Letter Stencil
Painter's Tape
Ceramic Mug
Rubbing Alcohol
Cloth
Instructions:
Start with the DecoArt Glass Paint Marker in Gold. You will also need a letter stencil that fits your mug.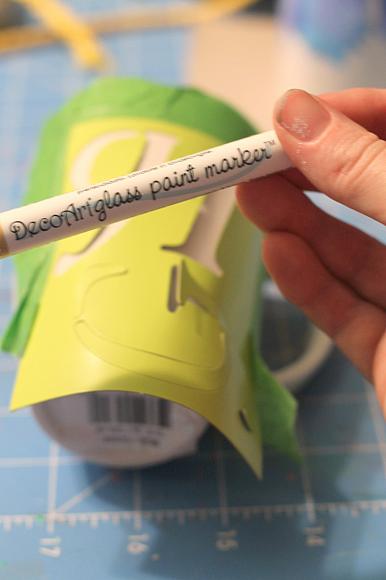 Clean your mug surface well with rubbing alcohol. Allow to dry. Then apply your stencil using some painter's tape. To use the glass paint marker, press down on the tip on cardboard or scrap paper until the paint is flowing through the marker.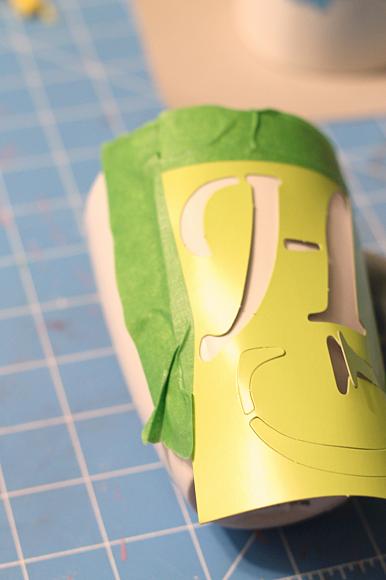 Start making small "X" marks inside the stencil until the entire monogram is full. Remove the stencil and allow the paint to dry completely.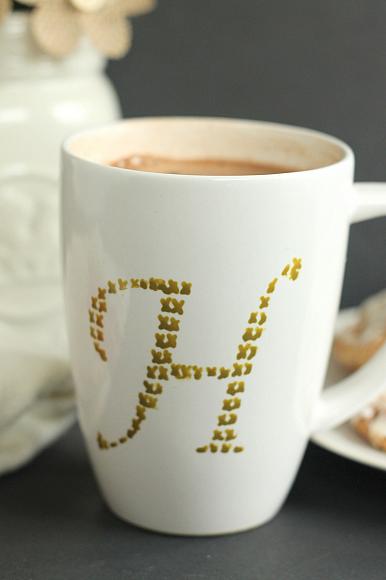 Bake your mug according to the direction on the glass paint marker to make sure your monogram will not come off with washing. This mug is ready for gift giving or your morning cup of hot chocolate.
And here's my favorite hot beverage recipe for you to try in your new mug!


Dark Hot Chocolate Recipe


1 cup milk
2 oz chopped dark chocolate
1 tsp sugar
½ tsp vanilla extract
Pinch salt
Bring your milk to a simmer in a small sauce pot on top of the stove. Add the remaining ingredients and whisk until the chocolate is melted. Pour into a mug to serve.