Posted by DecoArt on Dec 10th 2013
Hi DecoArt readers! It's Crystal from A Pumpkin & A Princess here sharing a Christmas ornament craft. Creating handmade ornaments is one of my favorite traditions from my childhood. Every year my mother would set a day for us to create ornaments, drink hot cocoa, and listen to Christmas music all day long. To this day it's my favorite thing to do in early December with my own children. We usually make something that reflects their current interests or a theme we're decorating with that particular year. This year my holiday décor is a combination of burlap and white ornaments. I made this Christmas tree ornament to add to my collection.
Items Needed:
Glass Ornament
Miniature Tree
Hot Glue
Tweezers
Instructions: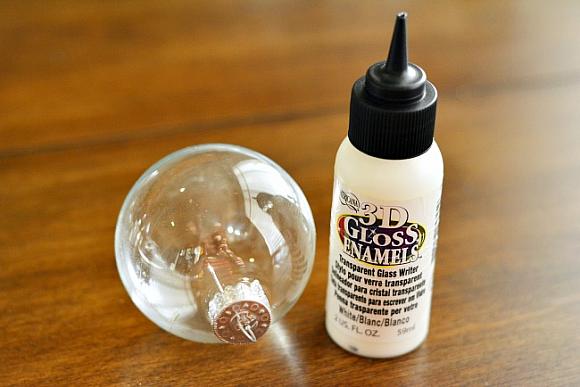 This was my first project using the 3D Gloss enamels glass writers and I was quite impressed with the results.

First, I used the writer to paint dots all around the ornament.They were easy to use and the paint held up well while I finished painting the other side.

Once the paint was completely dry I use a small amount of hot glue on the bottom of the tree and tweezers to insert it into the ornament.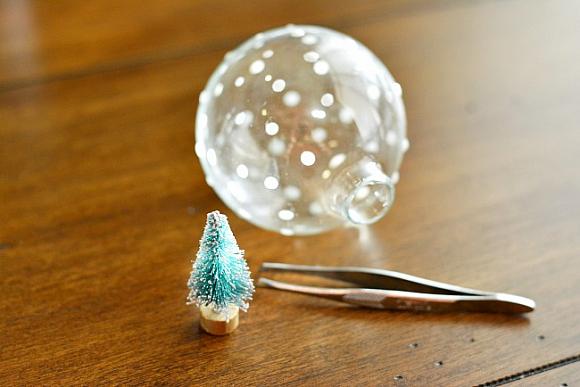 I then filled it with faux snow and tied twine to hang it from.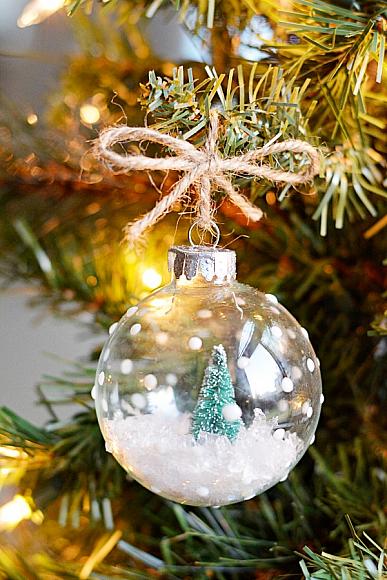 It's a simple project that works perfectly with what I have in mind for my Christmas tree this year.
Are you getting excited about holiday crafting?