Posted by DecoArt on Jul 13th 2014
I love bringing a little bit of life inside my house, and there's no better way than with a fun planter box!  This one is super easy to make.
Items Needed:
2, 1x6" Wood, Cut To 20 Inches
2, 1x6" Wood, Cut To 6 Inches
2, 1x2" Wood, Cut To 18.5"
Nail Gun With 1 1/4" Nails
Sisal Rope
Drill With Large Drill Bit
Wood Glue
Wooden Letters
Wood Putty
Sand Paper
Instructions:
Make a box with your 1x6" wood pieces by putting one 20" piece at a right angle to a 6" piece. Connect them with wood glue and a nail gun. Repeat for the other side and then connect the other two corners. Put your 1x2's inside on the bottom, hugging either side with a gap in the middle for drainage. Use the nail gun to secure them in place. Drill two large holes on each side for the rope handles later. Don't put the rope in yet!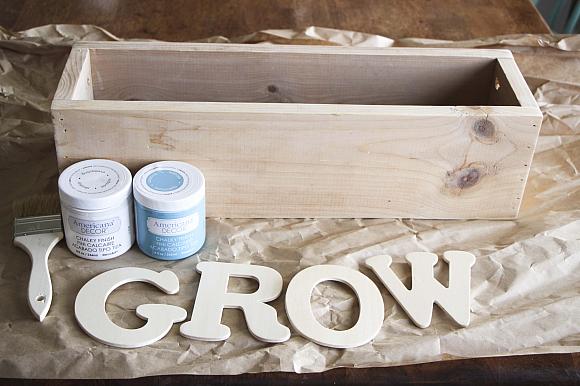 After you've made your box, paint your box and 'GROW' letters with Americana Chalky finish paint. I love chalk paint because it distresses so beautifully, goes on easily without any prep, and is just so easy to use.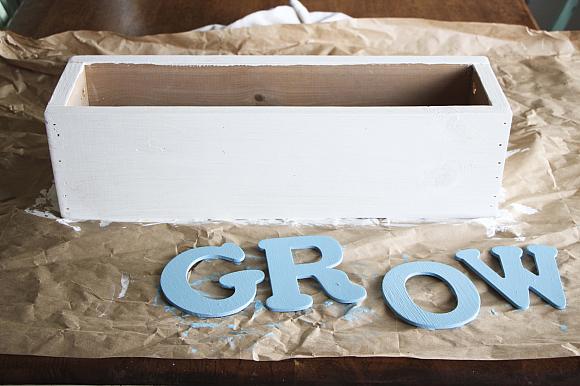 Let the pieces dry. I only put on one coat of each so it would be easy to distress.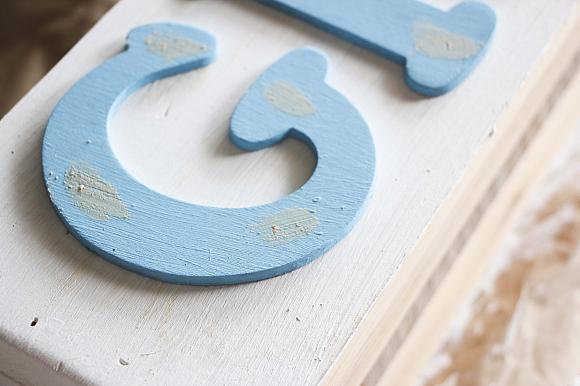 Use the nail gun to attach the letters to the front of the box. Then use some wood filler to fill the nail holes everywhere (don't forget the sides where you assembled the box). Let those dry and then gently sand the excess off. Touch up your paint with a small paint brush. Let it dry thoroughly and then use sand paper to distress your box. Then thread the rope through your side holes and tie at the ends for handles. Apply a coat of Soft Touch varnish to protect your finish.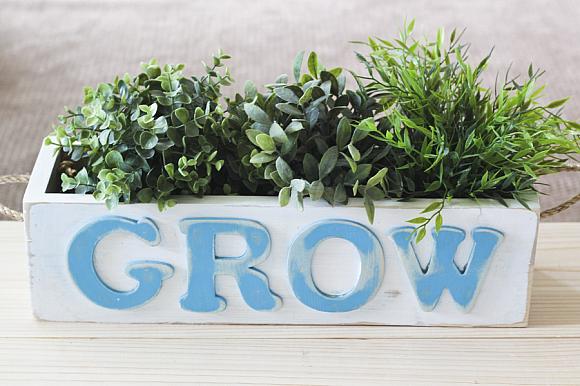 Put some pretty plants inside (in pots) and enjoy on your windowsill!