Posted by DecoArt on Dec 7th 2018
KRAFT personalized gift wrap with the biggest trend in gift wrapping - custom kraft paper gift wrap, made easy with our design stencils and paints!
Custom wrapping paper and gift bags help the outside of a package reflect the thoughtfulness of the gift within. DIY gift wrap can save you money since you won't have to buy expensive wrapping paper and gift bags. Instead, you can simply purchase a roll of kraft paper and/or plain dollar store gift bags, and you can always make more if you run out before Christmas! Kraft paper is also made from 100% recycled material making it more environmentally friendly than regular wrapping paper.
Best of all, creating your own wrapping paper and custom gift bags is easy with DecoArt paints and stencils! You can use a variety of paints:

Cheery Stenciled Holiday Gift Bags | Happiness is Creating
Never be afraid to experiment with layering stencils and using non-traditional colors like PINK!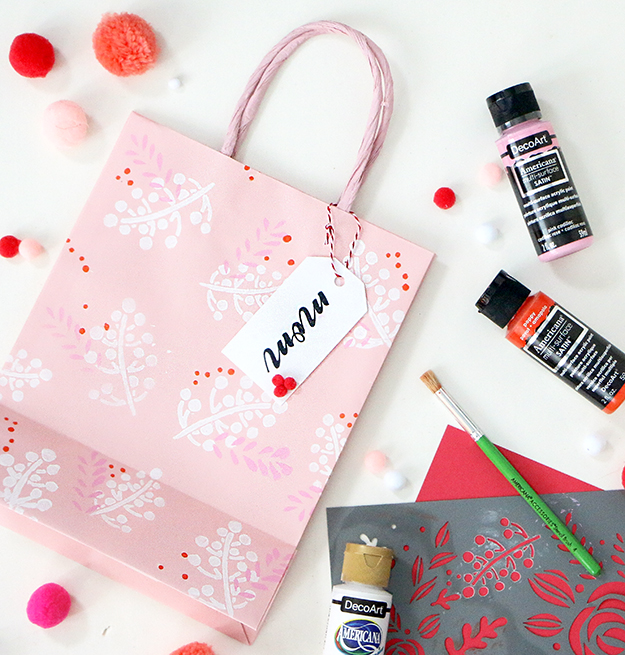 Stenciled Metallic Kraft Wrapping Paper | Fox + Hazel
You don't have to stick to "Christmas" stencils. Use your favorite mix of florals and greenery!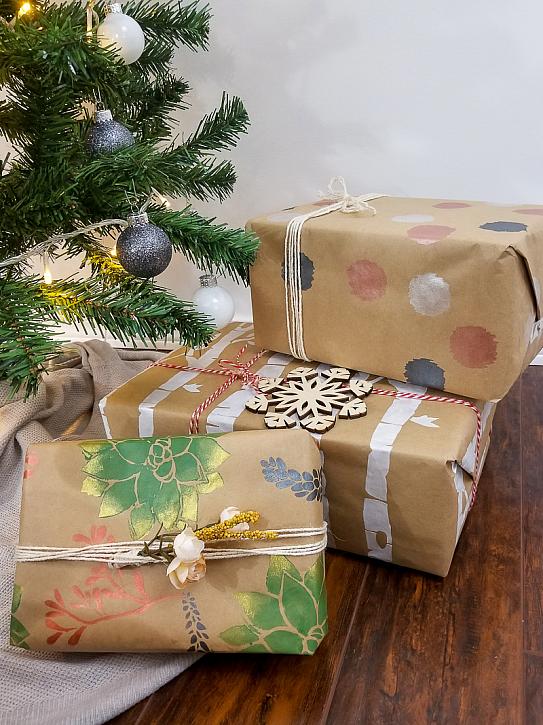 How to Stencil Gift Wrap | Smitha Katti
Stencils save the day for those who don't want to hand paint their designs. Learn all the tips and tricks to becoming a stenciling pro from Smitha's tutorial!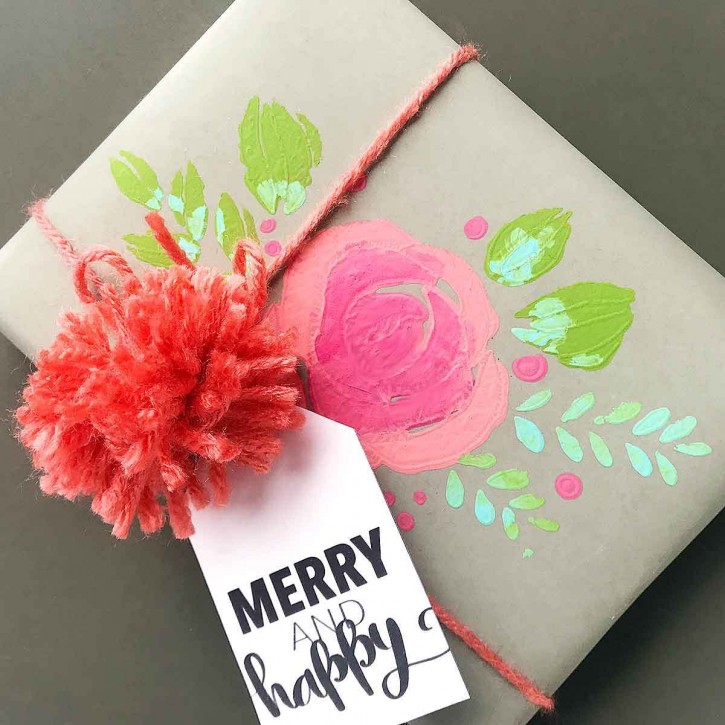 DIY Wrapping Paper using Layered Stencils | Studio Katie
Katie used her handmade wrapping paper to wrap the presents in her FIRST ever advent calendar.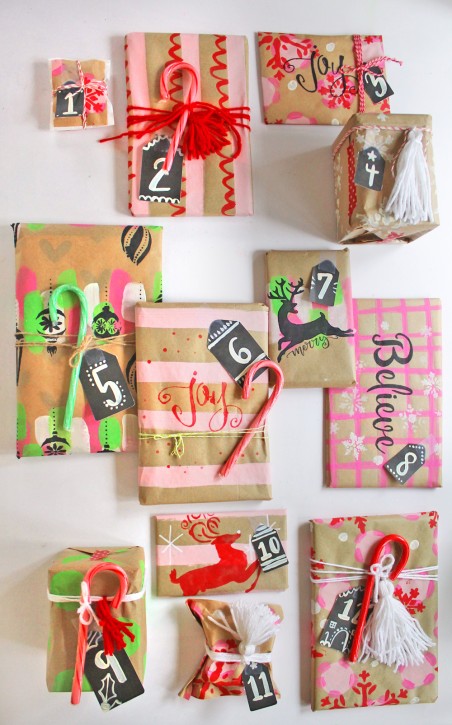 Winterberry Gift Boxes | See Lindsay
Lindsay used our Winterberry Wreath stencil to add lovely accents to her gift boxes.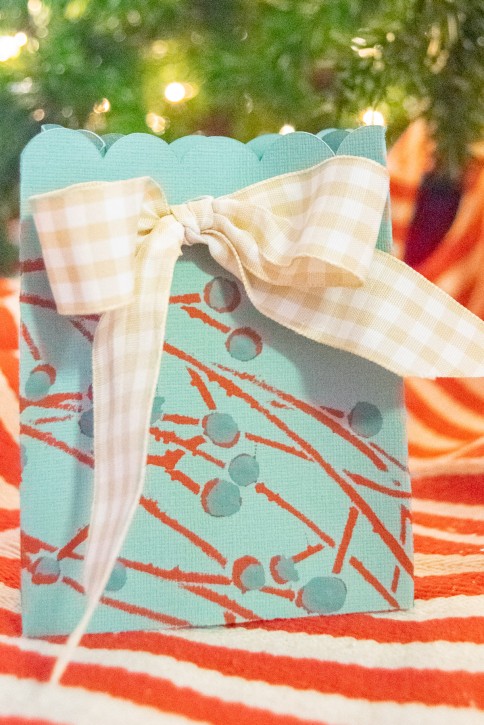 Glittering Wrapping Paper | Jolly & Happy
Add some sparkle to the String of Lights stencil with DecoArt Glamour Dust or Craft Twinkles!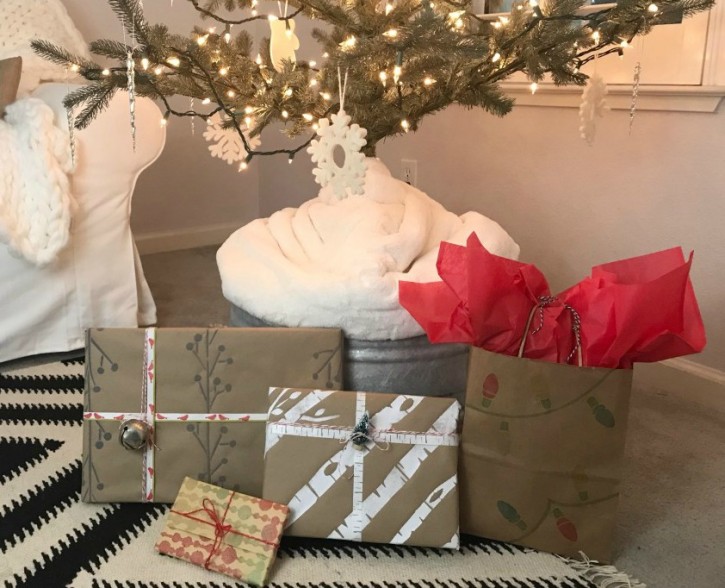 Bright and Whimsical Wrapping Paper | Vintage Meets Glam
Jolie mixed seasonal stencils with nontraditional stencils to create her bright collection of one-of-a-kind wrapping paper.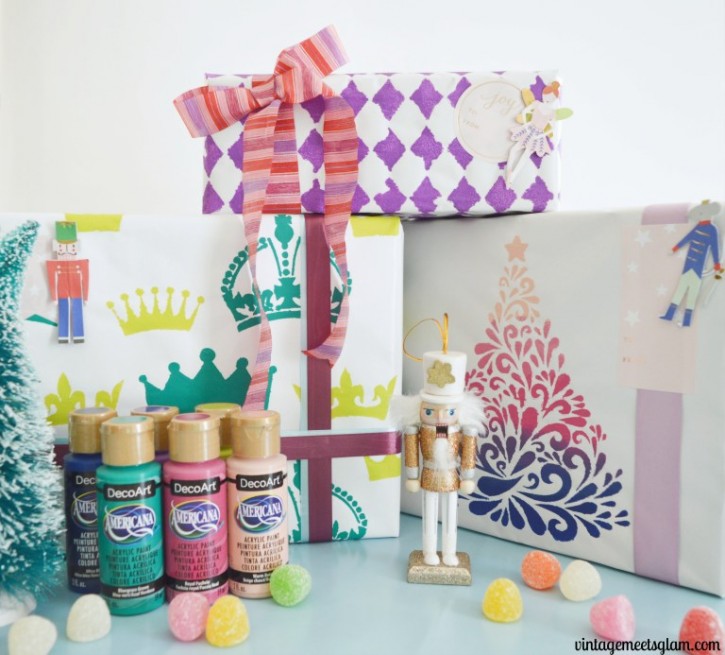 Wrapping Paper That's Too Pretty To Open | Bre Pea
Be sure to visit Bre's tutorial because she cleverly used a brick stencil to create a stack of presents!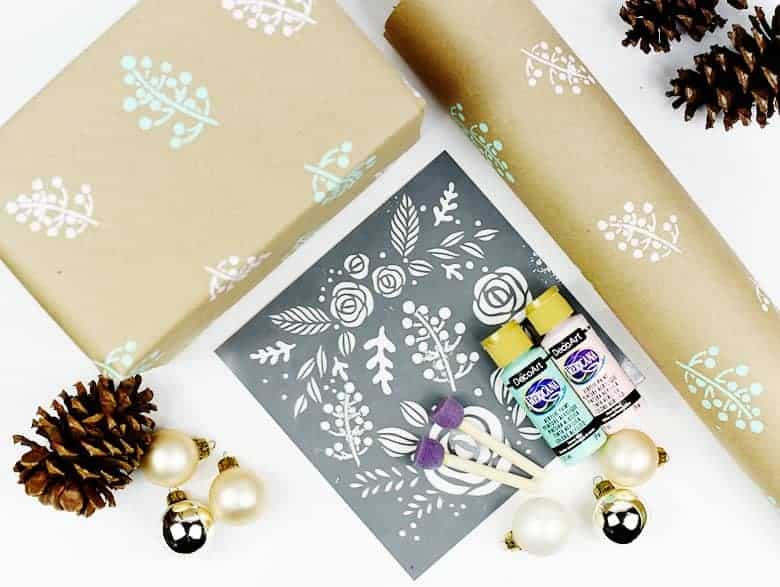 Let us know which design is your favorite in the comments. Impress the people on your list and get creating today!