Posted by DecoArt on Jan 11th 2021
Today we are featuring the next artist in our DecoArt® Doers series, Kartika Versteden and her project, Glarner Glückssteine! Kartika currently lives in Switzerland with her husband. After receiving a cancer diagnosis, Kartika turned to dot art as a form of therapy. Now she paints gorgeous dot art mandalas on rocks found locally and gifts them to other cancer patients as a source of hope and sign of strength. Read on to learn more about Kartika and the story behind her stones!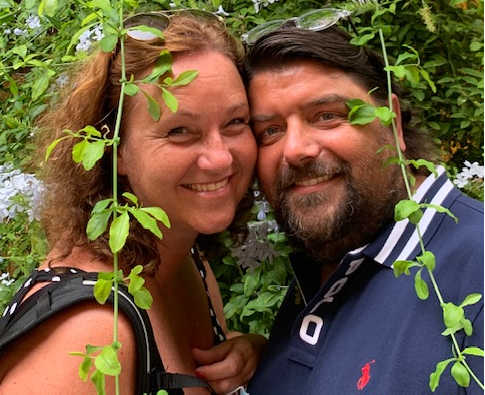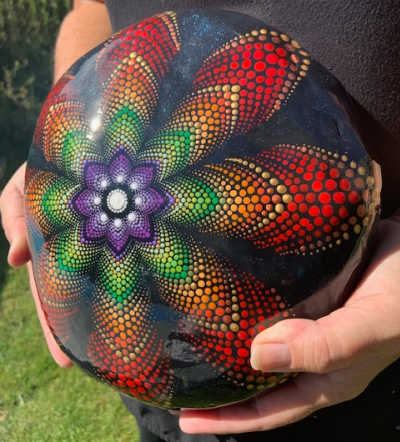 Describe your project/organization and its mission.
The mission of our Glarner Glückssteine (or lucky mandala stones) is to give people who have cancer or another illness more strength, motivation, and hope. When given to children each stone comes with a story which explains the history behind our stones and the luck they bring to those who receive them. You can read the story below.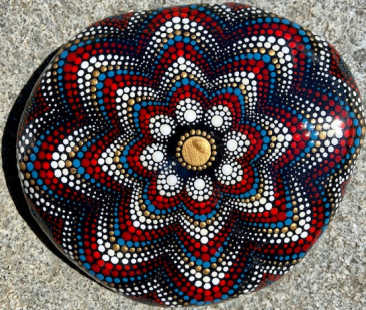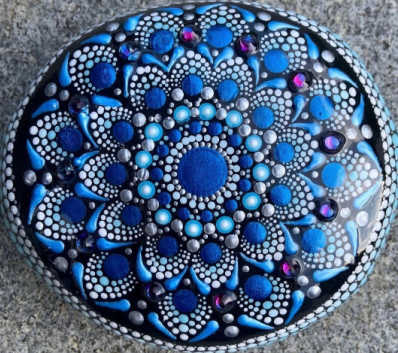 The Story of Our Stone
I'm the Glücksstein Fairy. I live in the Glarnerland, in the middle of the high mountains in Switzerland. The highest mountain in Glarnerland is called Tödi and is almost 4 kilometers high. Can you imagine that? That's almost 10 times as high as the tallest building Spider-man ever climbed.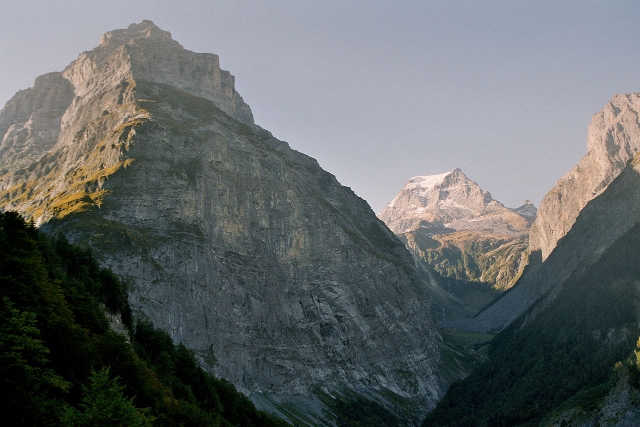 I have a very special stone for you, a Glarner Glücksstein!
The stone has come a long way, in miles and in years.
The stone comes from the high mountain Tödi. Ice, snow and water carry small boulders that have broken off the mountain, when the snow melts in the spring, down to the valley. 
At first, they are sharp, rough boulders. Over a long, long distance the boulders roll and rumble over other rocks and stones in the water down to the Linth.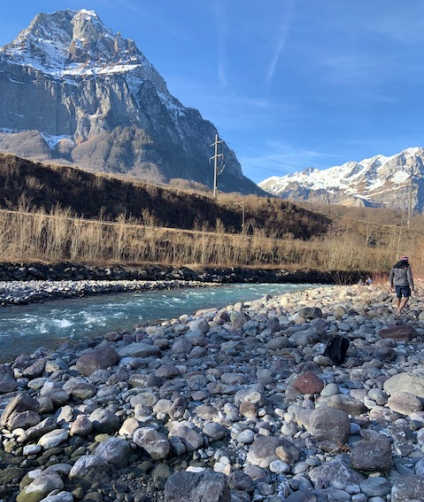 In the Linth, the boulder lies against other stones and is washed around by the fast-flowing water for years. Ice water! Glacier water!
And in summer there is less water in the river. In some places there is no water at all. And so, the stone lies there. Relaxing in the sun and recovering. Can you imagine how much power it took to get here?
Because of its resistance against all this natural force, it has changed. A rough, pointed boulder has become a smooth, round, beautiful stone - the hard core of a big boulder! It is waiting to pass on its power.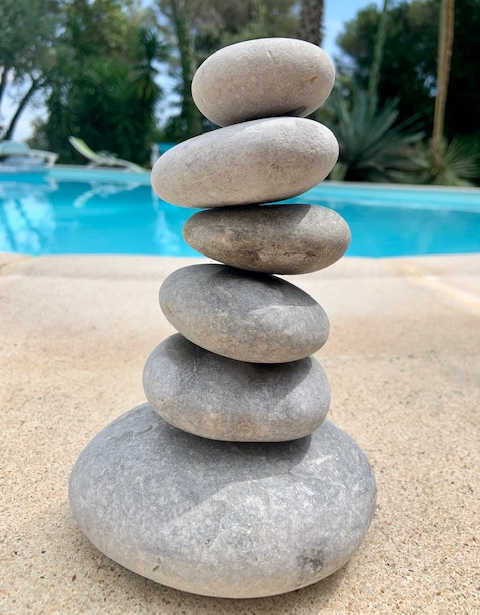 For a long time, I was looking for a very special stone. And so I found your stone. A stone that has been on the road for so many years, has experienced so much and is so beautiful and powerful - just because time and travel have changed it. So that its power radiates even more and can be felt more strongly, I transform the stones and dress them in a beautiful garment.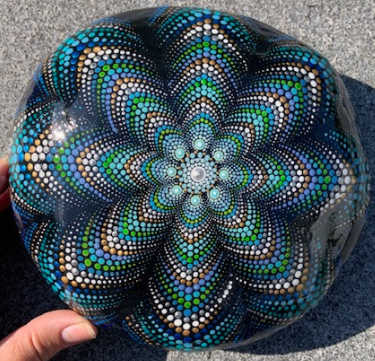 The stone has now completed its final journey from the mighty Mount Tödi to you. Take the stone in your hand to feel its power. It will give you courage and even more power whenever you need it. All you have to do is hold it.
The stone has found its place.
Now it is finally with you.

What circumstances lead you to starting this project?

Upon first moving to Switzerland I was diagnosed with cancer. Now, 4 years later, I am cured but struggle daily with its consequences. As a kind of therapy I started making dot art. First on porcelain, and after that on stones. But what was I supposed to do with all those dotted stones I was going to make?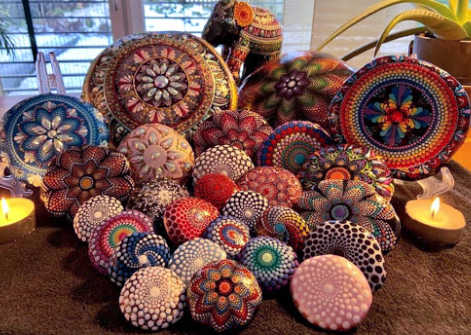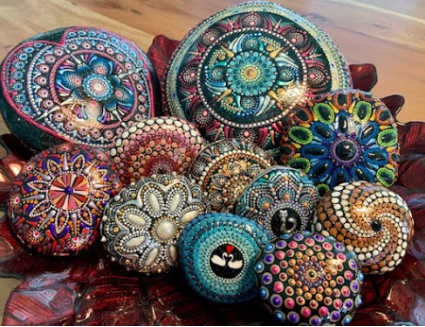 One day we got a visit: my cancer friends. Don't be shocked, that's what we call each other! It was quite an exciting thing; to meet people with whom you have shared your deepest feelings. Together we came up with the idea to hide a stone, put it on a Facebook page and the finder was allowed to keep it.

We called the stone 'Glarner Glücksstein', because all three of us were lucky enough to overcome the cancer, lucky enough to meet each other, and because we thought we should pass on that luck. So it happened, and the start of a new adventure was made.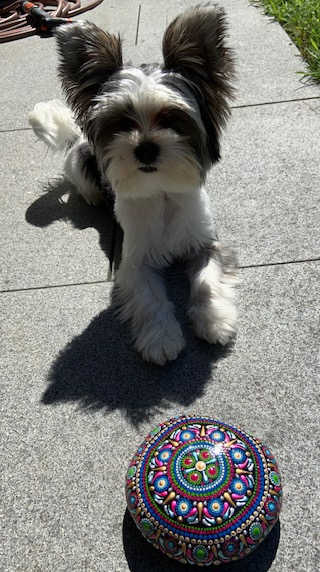 The idea caught on, and the people here liked my stones so much that they can now search for a stone every Sunday. We have a lot of fun coming up with the hiding place and get to know the Glarnerland much better. And the searchers have a lot of fun finding the stone.

After two weeks this hype was noticed by the regional and national media. And suddenly I gave interviews at home for the newspaper Südostschweiz, the social media newspaper 20Min.ch, and they came to film and interview from the regional TV!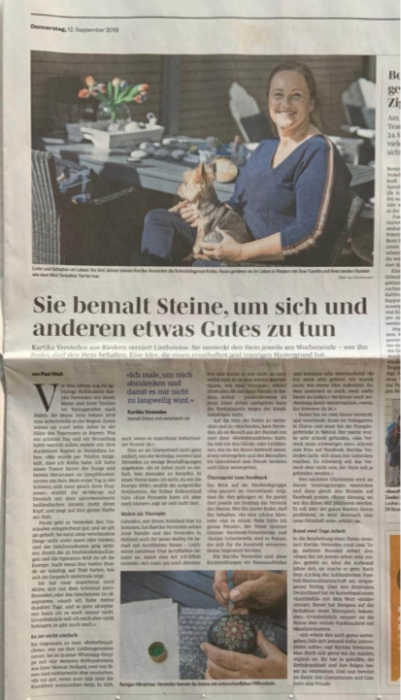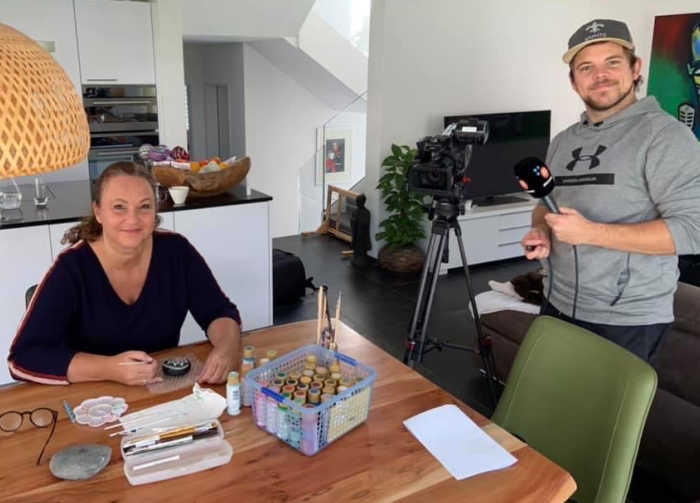 I thought about it for a moment. "Did I want all this?". But this way I could draw attention and provide more clarity about head and neck cancer, and my stones and their luck could reach even farther.

In the meantime, we discover the most beautiful places when we're looking for a hiding place and I get messages daily from people who want to tell their own stories.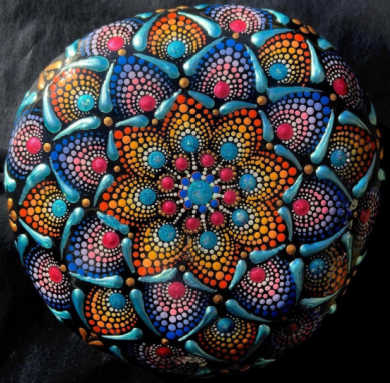 Why do you enjoy using DecoArt paints?
Because the colors are intense, the consistence is ideal on nature stones, and the varnishes are the best of all! Triple Thick Gloss Glaze is what I love the most even if it's difficult to import it. My favorite paint to use for dot art on stones is Americana® Gloss Enamels®. I'm also a fan of the Glamour Dust™ glitter paint in Ice Crystal. When painting stones for children I love to add extra sparkles and shine!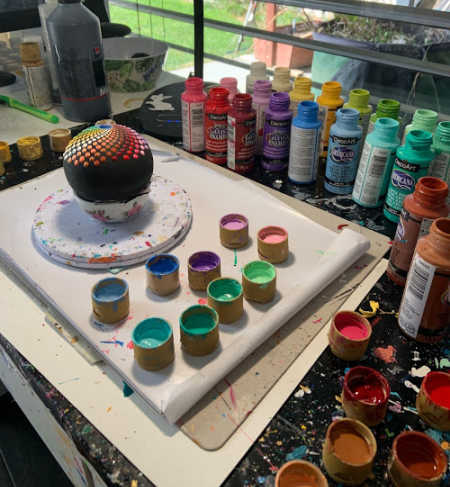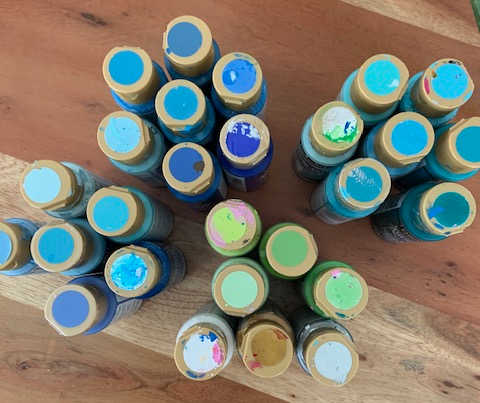 What advice would you give others who want to use art or creativity to inspire change?
Just start. Experiment. Learn what crafts you like. Everything you make is super, because making it will heal your soul.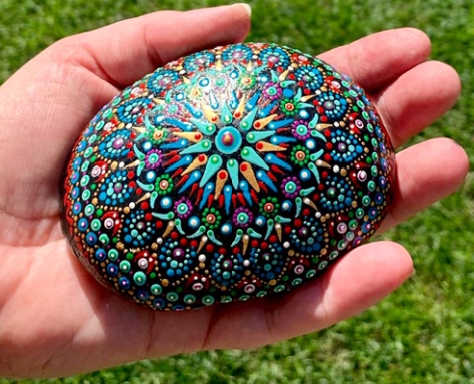 What has your experience revealed to you about the art community?
It is a community without borders. It doesn't matter what color, religion, gender, or age you are. Art is a universal language with no borders.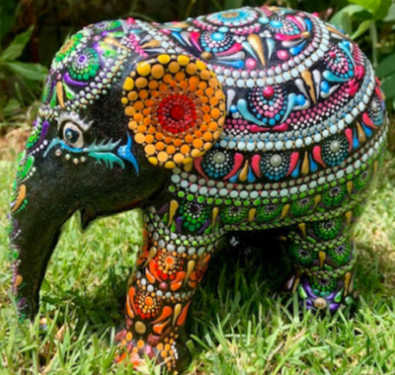 Who inspires you?
Maybe it is a cliché, but I'm inspired by my husband and daughter. We were here in Switzerland without family and friends when I received my cancer diagnosis. They were always there for me and encouraged me to experiment with the stones and the colors, with the story, and to give my stones away to people who really need them. Giving other cancer patients strength through my art has made me happy and harmonious in my head and made it a win-win-situation.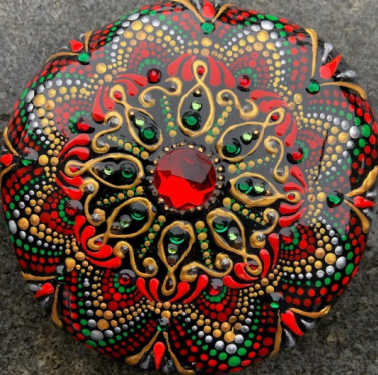 Thanks for sharing your story with us Kartika, we're honored to be a part of your artistic journey! You can find more about Kartika and her mandala stones on her Facebook and Instagram.