Posted by DecoArt on May 12th 2020
Today we are featuring our first DecoArt Doer. This is a series about makers who use art to bring goodness to our world.
Meet Yasmin Al Tellawy, the creator of
ShopWorldLove.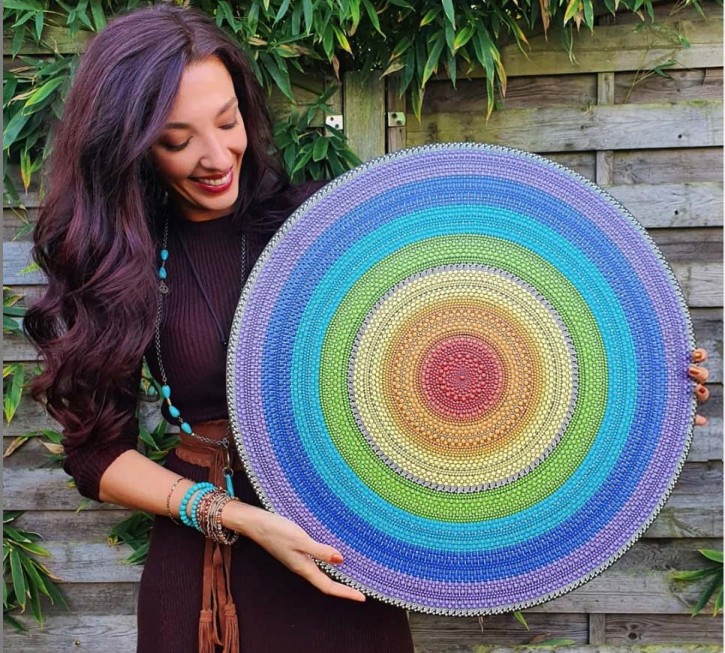 Describe ShopWorldLove?
I paint dot art stones, wood, jewelry boxes, glasses, a little bit of everything! I paint with a goal to raise money to help the people of Syria; specifically the orphans. Profits from any sales are donated to assist with education, food, clothing, urgent care, and more.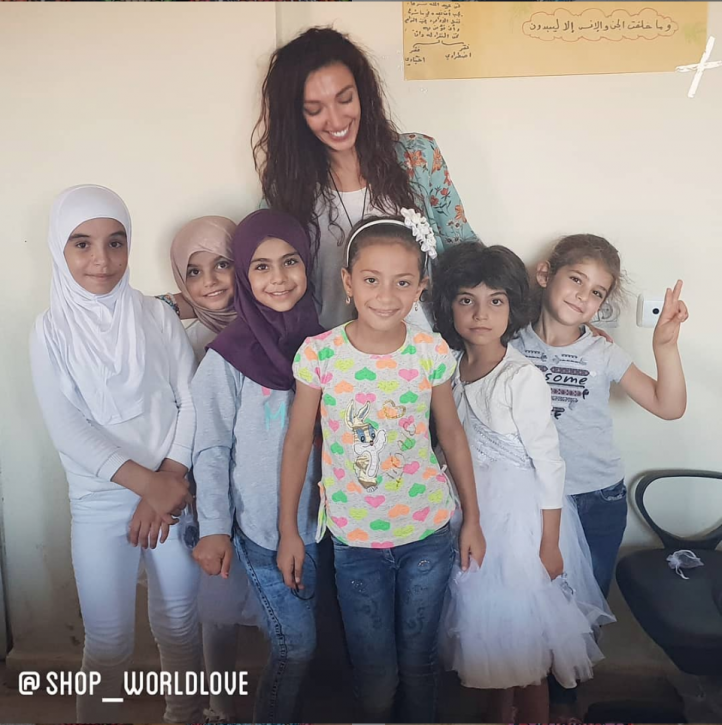 What circumstances led you to start ShopWorldLove?
I started painting in 2017 after a dream with colourful stones surrounding me. The next day I went out and collected some stones, bought some paint and started to try to paint what I saw in my dream! The painting was meditative. I travel mostly for my work as a war journalist so I continued painting between my work travels, I then decided to set up a little shop online to sell them and raise money for the orphans.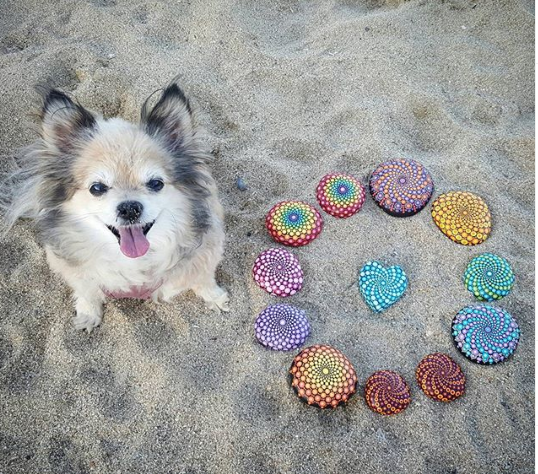 Where do you obtain the pieces that are offered?
Some of my stones are natural from the ocean on the French Riviera. Other stones are manmade using crystacal R and a selection of molds. My wood & glass pieces all come from locally sourced stores.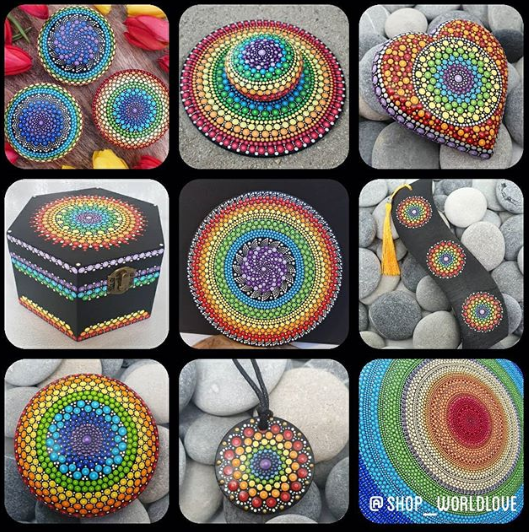 How did you find out about DecoArt paints?
When I started painting I tried different paints and was not happy with any of them. I researched and found DecoArt paint highly recommended so purchased some bottles to begin and never looked back, now I have a collection fo hundreds of DecoArt paints! 
DecoArt paints are truly the best I have ever used and will ever use! There are so many colour choices, the consistency of the paints are perfect, and DecoArt have so many choices for every material! The colours do not fade or taint over time and they are also greatly priced! All in all I am a massive DecoArt fan!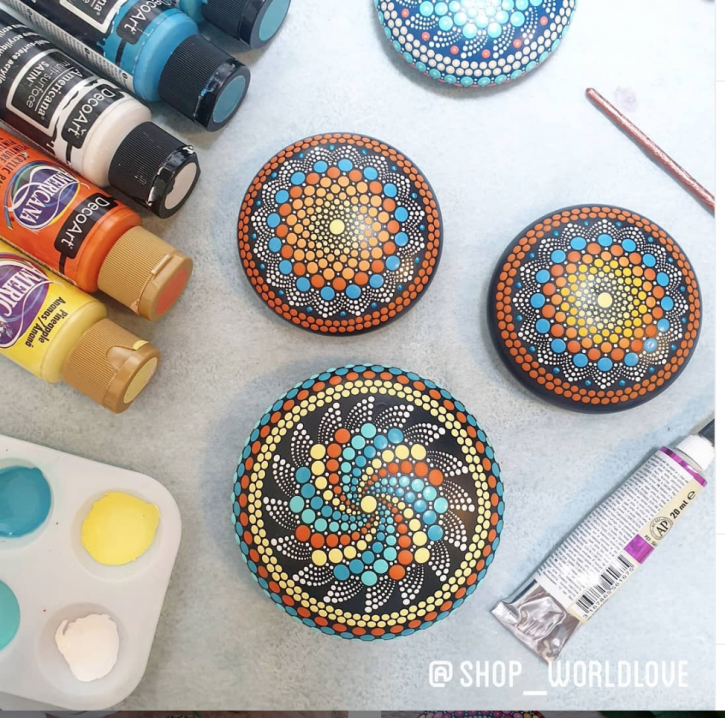 What would you say to others who want to start an e-commerce art business?
If you want to start an e-commerce business I would say go for it! Jump right in, there is nothing to lose. There are many online platforms to set up online shops, just make sure you have time to dedicate to social media marketing. I would also advise make sure you have good product photos and write the descriptions clear with full details of the product. There is a lot of competition like in all businesses, but just be yourself, be creative and do not copy others, just be you and share your art with the world!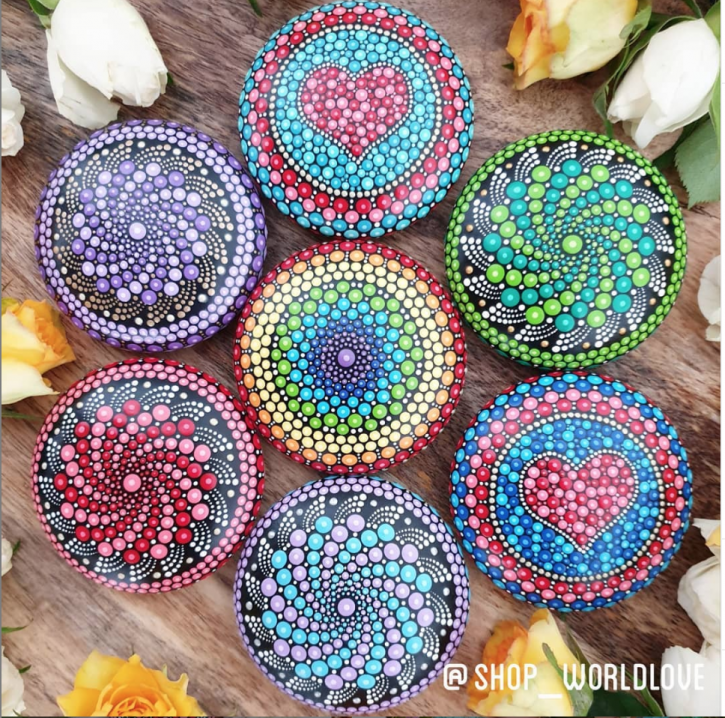 What does your experience reveal about the maker and art community?
I have been very lucky with my art; I am so happy to be able to paint my items and thanks to painting I have met incredible new friends across the world! The support has been amazing from other artists, it is the nicest community to be in, I also never realized just how calming painting can be!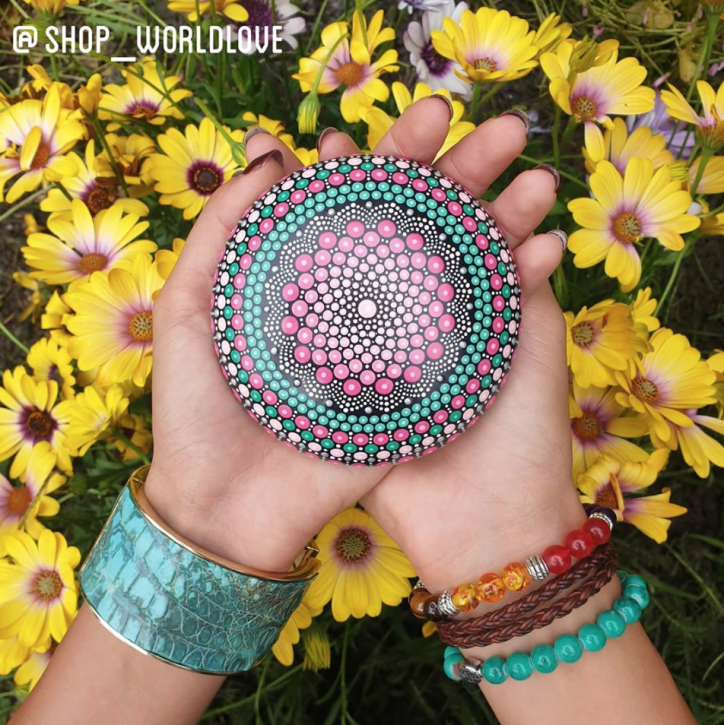 Do you have any personal favorite pieces of art you have created?
I have painted so many pieces I love! I love it when I see a customer so happy! I love a large wall art painting I created of rainbow colours, that one is most likely in the number 1 position! 
 What artists are YOUR inspiration?
I don't have any specific artists I follow, I am inspired by nature, experiences, emotions; life is full of inspiration every day, we just have to open our eyes and look, open our hearts and feel and then you will find the inspiration is everywhere. 
What else would you like to share with us?
I have a very demanding job as a producer & journalist in war & crisis zones. I also have a small humanitarian organisation. As you can imagine my work can be very stressful. Finding something meditative in life is very important. I can tell you that my last couple of years painting has helped me so much with stress, focus, creativity, everything! So I want to share with everyone pick up a paintbrush! Get some DecoArt paints (they have every paint you can imagine for any project!) and paint something! There are no rules for creativity so paint as you feel and you will see that it will help you in every aspect of your life, and you will end up with colourful unique items!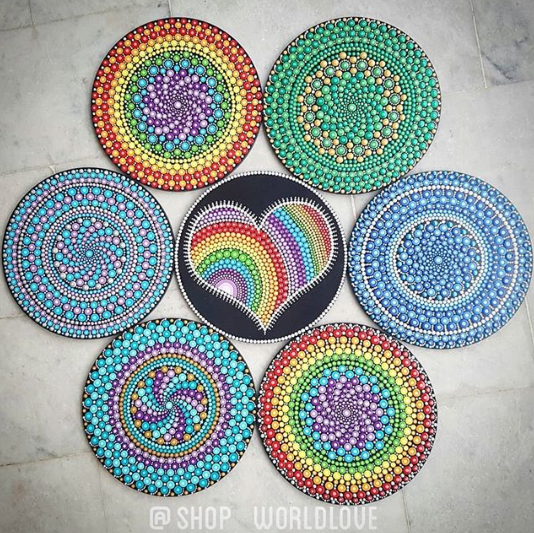 To follow and see more about ShopWorldLove, see below!