Posted by DecoArt on Oct 28th 2015
Stanford, KY--(October 29, 2015) Since launching its DecoArt® Media™ line in 2014, DecoArt has made a concerted effort to reach out and build a community of those interested in mixed media art, art journaling, scrapbooking, card making, and collage. This community has built a dedicated online trove of resources supporting the DecoArt® Media™ program including a: website, blog, newsletter, and Facebook page. These resources provide carefully-curated education and inspiration content for beginning to advanced artists. Generating all that content is quite an undertaking, and the DecoArt staff could not do it alone. That is why DecoArt formed the Media Design Team.
It started out as a few artists who knew and worked with Andy Skinner, the head of the design team and the mixed media artist who collaborated with DecoArt to produce the Media line. Demand for him to teach classes all over the world soon caused him to expand the team to keep up with the quickly-growing popularity of the line.
"We knew that once the Media line was put into select JoAnn's stores in the USA, we would see an even greater mainstream demand for tutorials for the Media line and inspirational projects. This is why we invited more artists to join our dedicated design team," said Skinner, who is obviously proud of what he has worked so hard with DecoArt to build. "It's an exciting time to be an artist in the mixed media realm. The style is catching on so quickly, and the demand for new techniques continues to grow at an astounding rate. I enjoy inspiring new artists to explore in this genre. And that is what excites me most about the Media line...how it is so accessible to everyone now."
The Mixed Media Design Team now has 23 members who span across the globe and encompass a variety of styles. You will see their projects on the Mixed Media blog as well as highlighted on the Facebook page. Angela Barger manages the design team from the company's perspective, and she is continually amazed at what the team members create and how they have helped form this online community of art lovers. "Our design team members are so dedicated and passionate about what they do. They are excited to respond to people about the art we share on our digital channels. They've already responded before I have even had a chance to see the question, even though my team monitors the channels all day!" Barger said.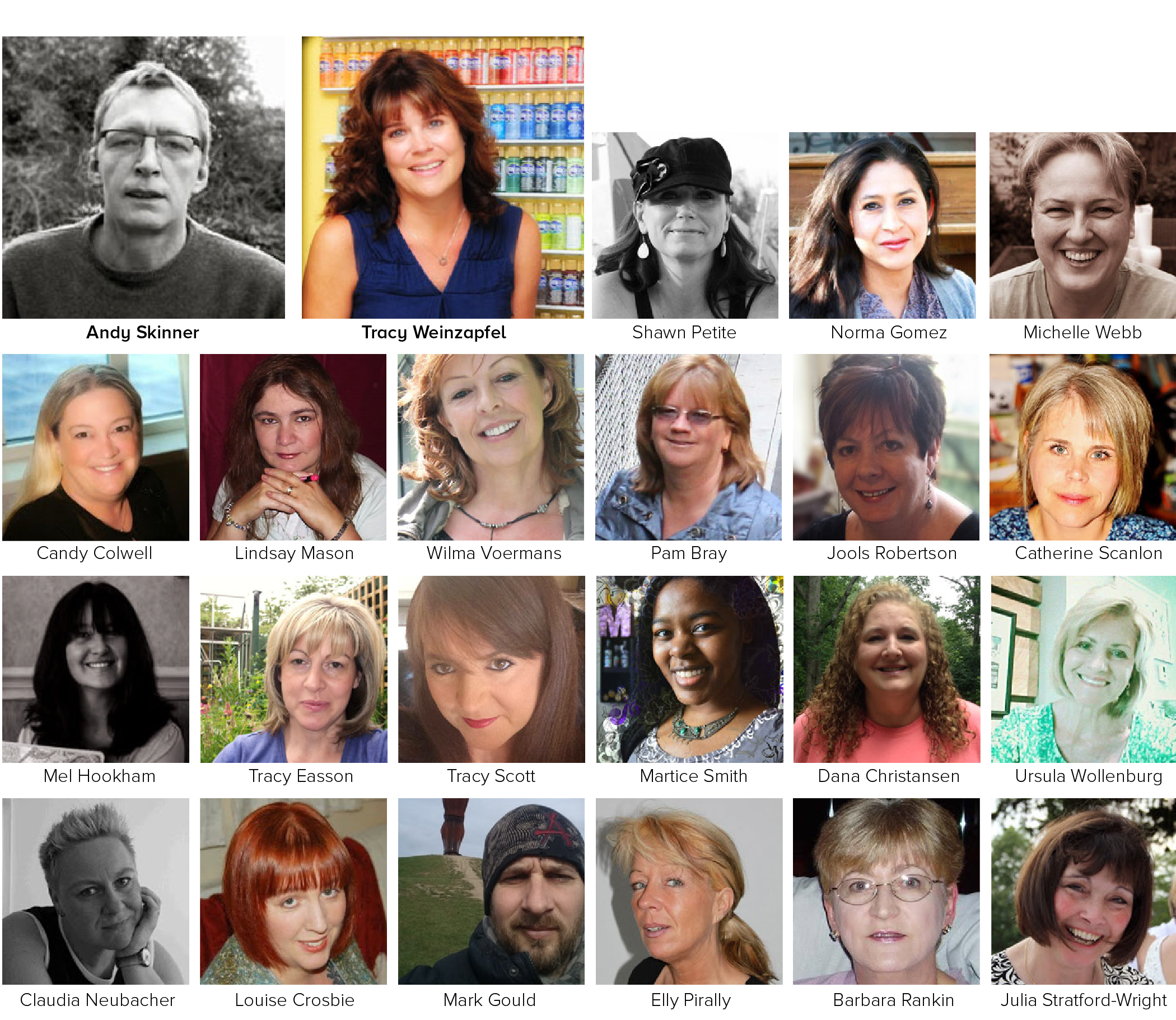 Get to know all the design team members on the DecoArt Media blog and make sure you visit their individual websites to learn more about their art style. Visit DecoArt.com/MixedMedia for more information about the Media program, including free video tutorials by Andy Skinner, and for where to purchase DecoArt® Media™ products.