Posted by DecoArt on Mar 24th 2020
Hello everyone! I am super excited to be here on the DecoArt blog today to show you my latest project using DecoArt Suede.
This hot new product from DecoArt comes in 10 rich, indulgent shades. I can't wait to try out all the colors as they are all so beautiful. For today's post, though — we are going to be working with Plum and Light Fern.
Spring is just around the corner, so let's dive right into a project that is perfect for any spring vignette. We are going to upcycle a décor box and give it a new distinguished look with DecoArt Suede in Plum.
Items Needed:
DecoArt Suede - Plum
DecoArt Suede - Light Fern
Paintbrush
Instructions: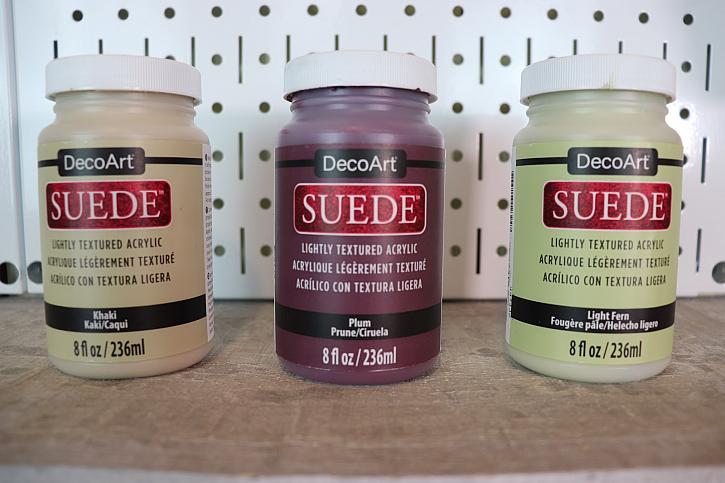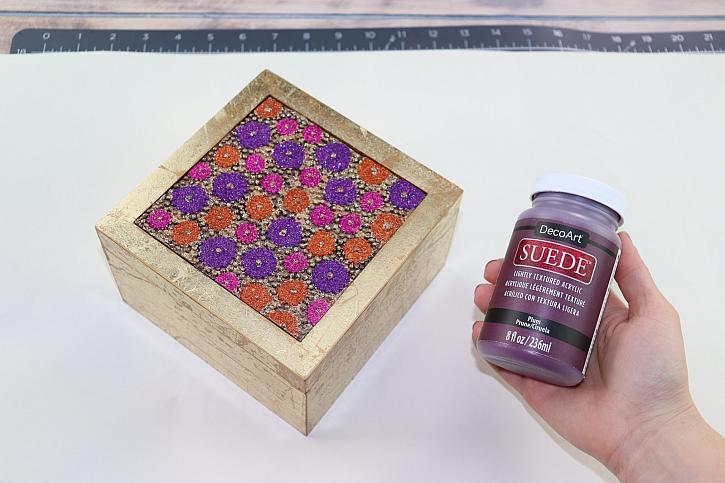 I had this adorable little décor box from Michael's. I scored this little beauty in a grab bag and although it's cute, it's just not my style. DecoArt Suede Plum to the rescue.
Step One: I began by painting the box in its entirety using the cross-hatch technique. For a video demonstration of this painting technique, check out my YouTube video link at the top of this post.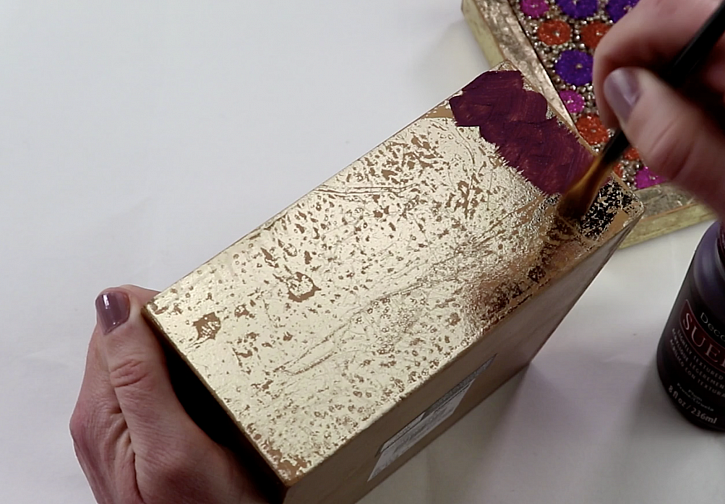 While I didn't need to prime this piece in anyway, it was a very shiny box so with one coat, I could still see some of the gold peeking through. I also wanted a nice thick suede look to my box, so I did two coats of DecoArt Suede in Plum.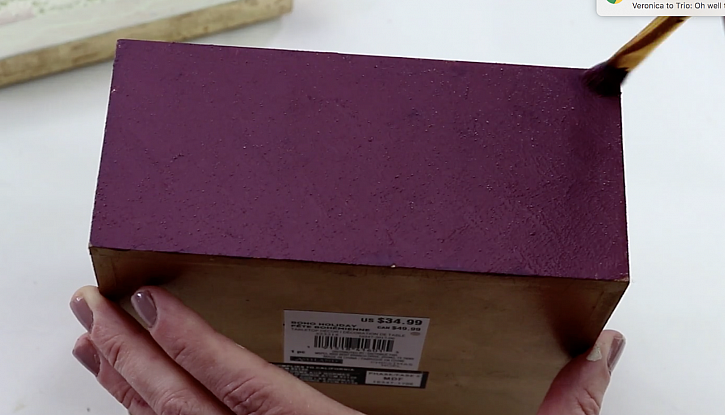 I made sure I painted the edge of the box as well as the sides and frame of the lid.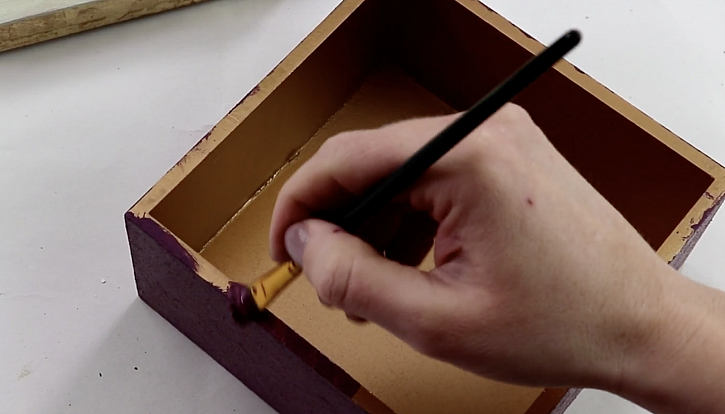 Next, I covered the top embellishments with DecoArt Suede in the shade Light Fern.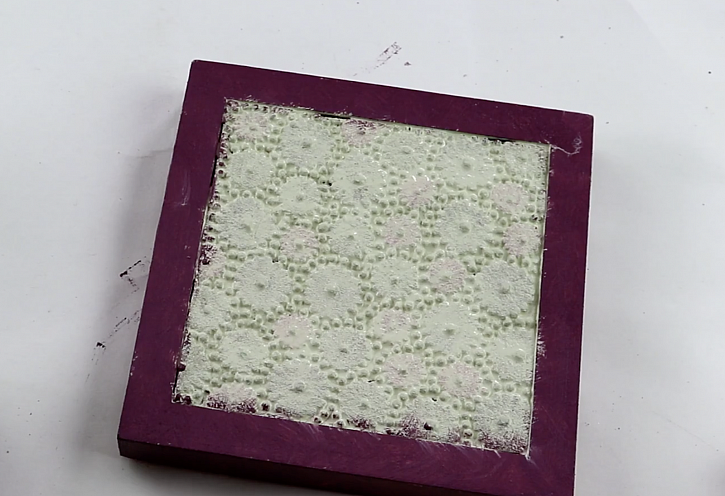 Using a hot glue gun, I covered the majority of the lid with moss, leaving just the frame painted with Plum, exposed.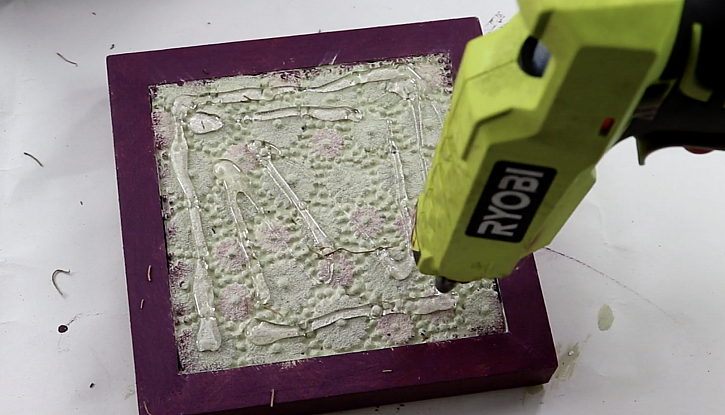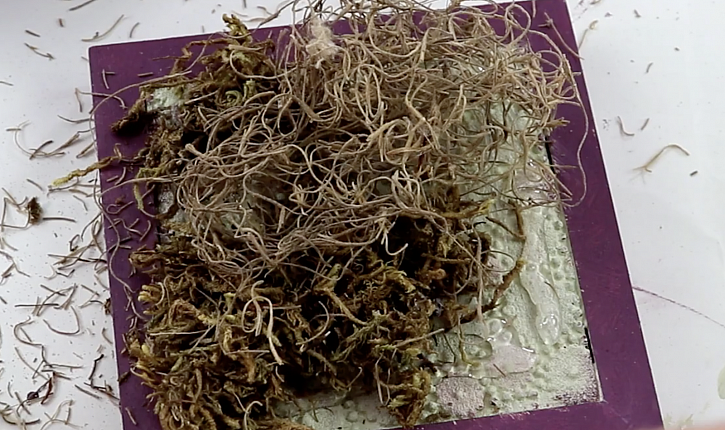 I found a cute ceramic little bunny from the dollar store — he came in a kid's Easter painting kit. I used DecoArt Suede in Light Fern and gave him a quick coat. Again, using the cross-hatch technique.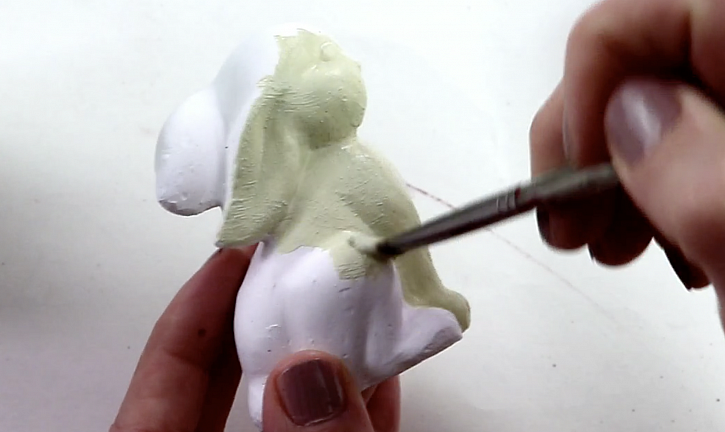 Using hot glue, I secured my bunny, in the middle of the moss.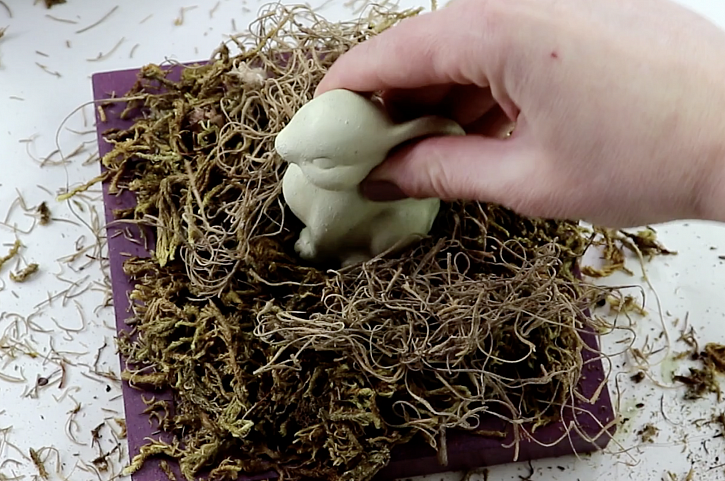 Now that my piece is complete, I could set it up in my home on my mantle.
I love just how easy it was to give this little box a quick yet more distinguished makeover. This box was great before but now it's luxurious with a brand new coat of Suede paint.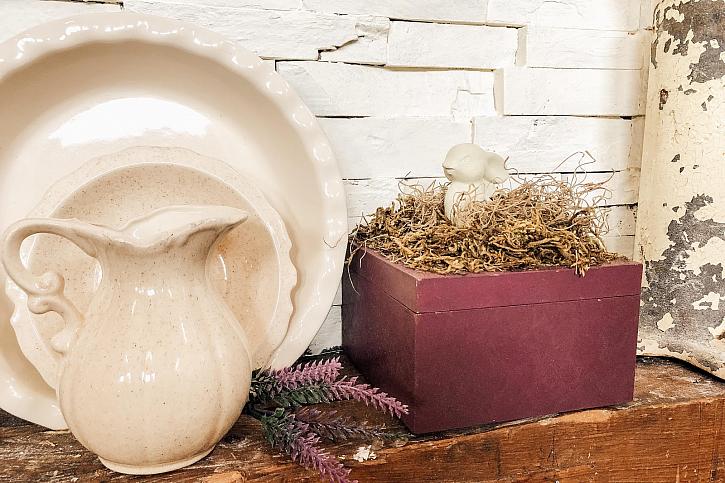 DecoArt Suede paint is now available at Michaels in all 10 indulgent colors. What will you create with this new paint line?