Posted by DecoArt on Mar 2nd 2016
DecoArt would like to invite you to one of the largest decorative painting shows in North America.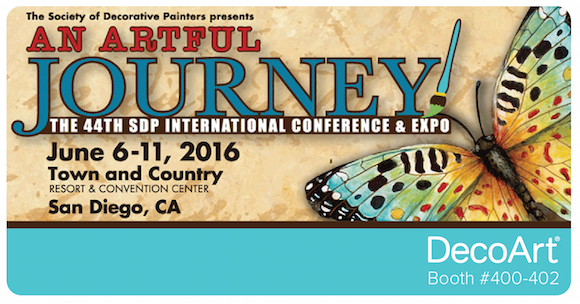 What is it?
The 44th Annual Society of Decorative Painters Conference and Expo

When is it?
June 6th through 11th, 2016

Where is it?
The Town and Country Resort & Convention Center in San Diego, California

Why should you go?

DecoArt will be there showcasing some of our NEW products!
Tracy Weinzapfel will be in the booth demonstrating, so stop by and say "Hi". Here's a recap of Tracy's fun from last year's SDP Conference.
There is an expo floor filled with many paint supplies and finished goods for all of your painting needs.
You will have lots of wonderful painting classes to choose from. Read more on two such opportunities, featuring DecoArt products, below.

Opening Night Special Event
This special event will feature An Artful Journey Butterfly & Palette, taught by Debbie Cole, CDA. You will learn how to create three-dimensional art using both traditional and new innovative painting techniques.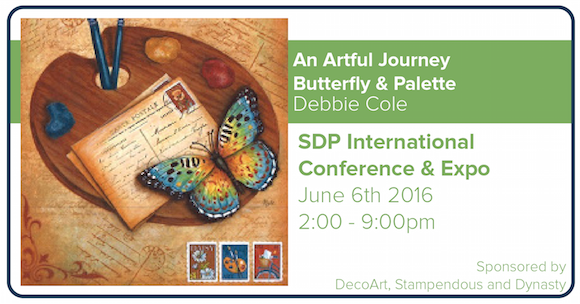 Another DecoArt Class Opportunity
There are lots of other classes you can choose to take throughout the conference, including the  With this class, you will learn some amazing new techniques to create depth and dimension with a variety of products. This class is also sponsored by our favorite stamp company around... Stampendous!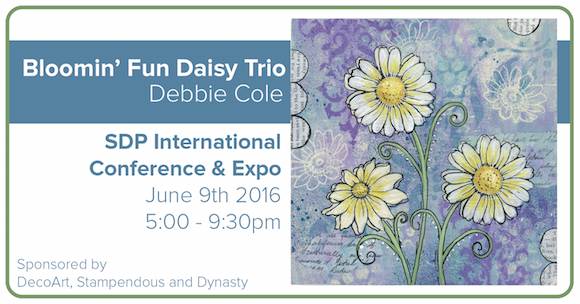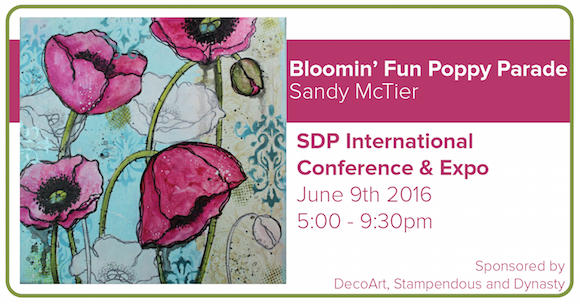 Now... tell all of your friends about it, make sure you register today, and join us for some great fun in June!