Posted by DecoArt on Apr 5th 2018
Did you know that painting without a paint brush could be so much fun? And, I'm not talking about finger-painting. This is art. And once you try it, you will be addicted to paint pouring. 
Paint pouring makes it super fast and easy to create your very own masterpiece.  
Items Needed:
Wood USA Shape (Walnut Hollow)
Tray Or Plastic Tote Lid (to Catch Paint)
Paint Stirs Or Popsicle Sticks
Plastic Cups
Rubber Gloves
Instructions: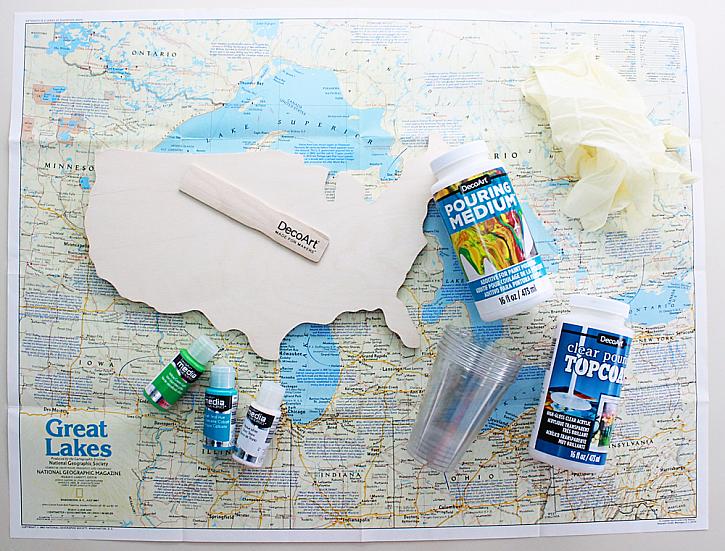 First, start by pouring your paint colors into a cup. Use one color per cup.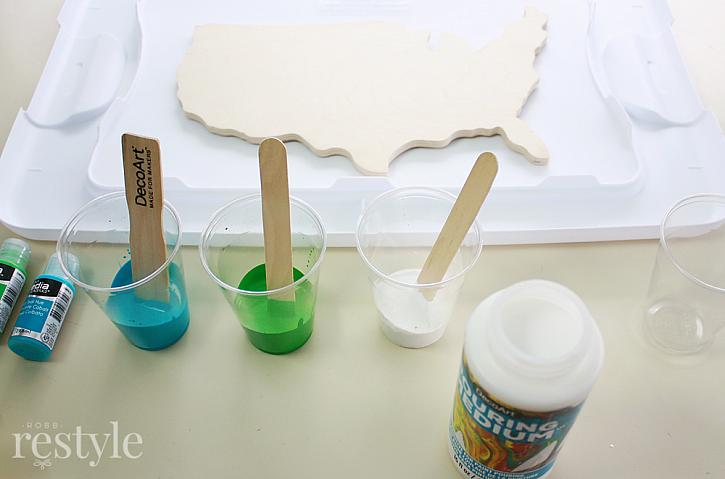 Next, add the paint pouring medium to each color using a 2:1 ratio, that is 2 parts paint to 1 part pouring medium. Make sure you mix well but stir lightly so you don't add any bubbles.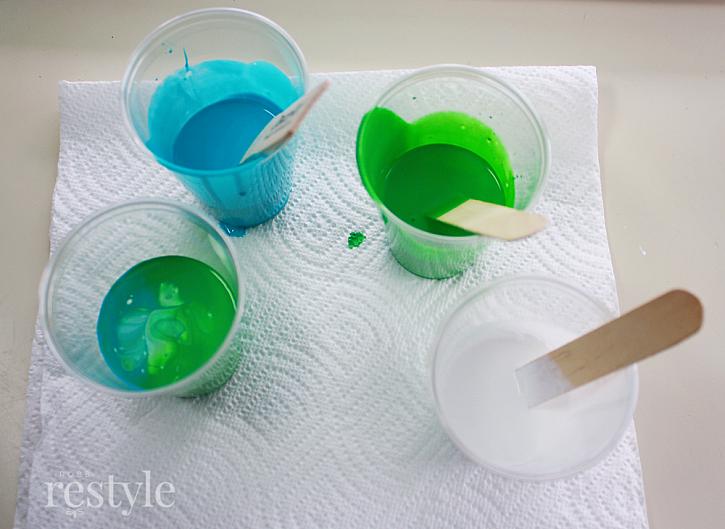 Next, layer your paints together in your empty cup. Add varying amounts of each color starting with small amounts. Don't worry, you can't mess it up! Just alternate pouring color over color until all the paint is in one cup.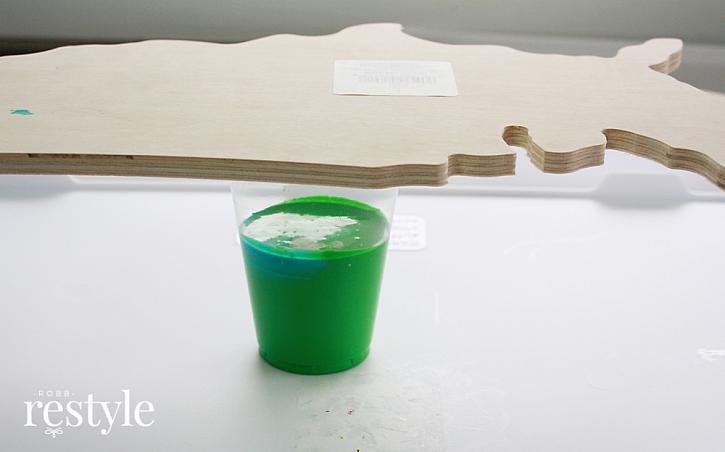 When you have all the paint layered, turn the wood shape over onto the cup of paint. Place both over your tray or tote lid, then flip both cup and shape over. Lift and release the cup of paint when you are ready. Pick up your wood shape and tip it around until it is covered entirely with paint.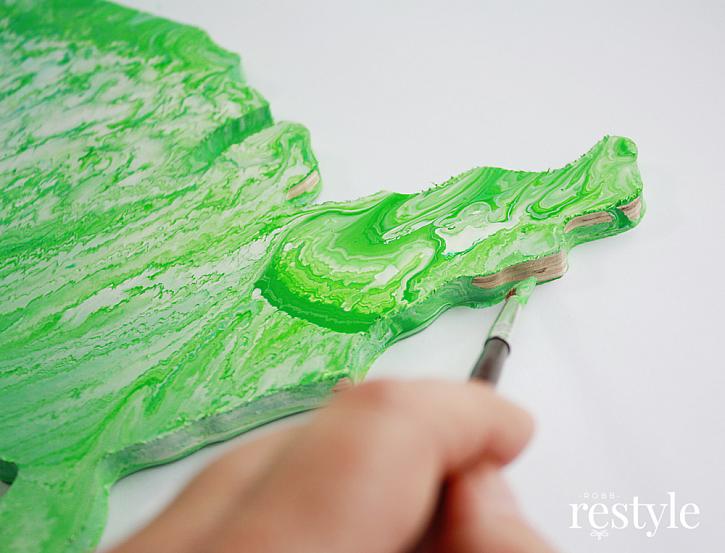 If you notice some edges that got missed, use a small paint brush to fill them in with excess paint.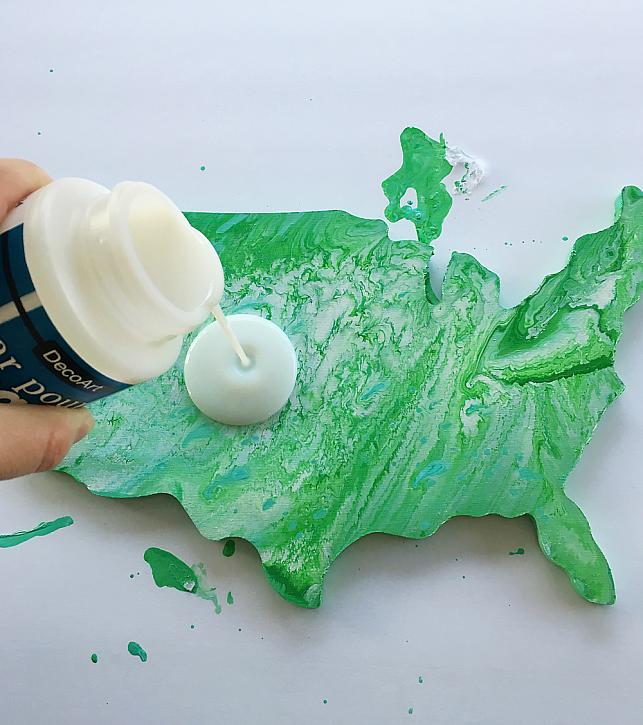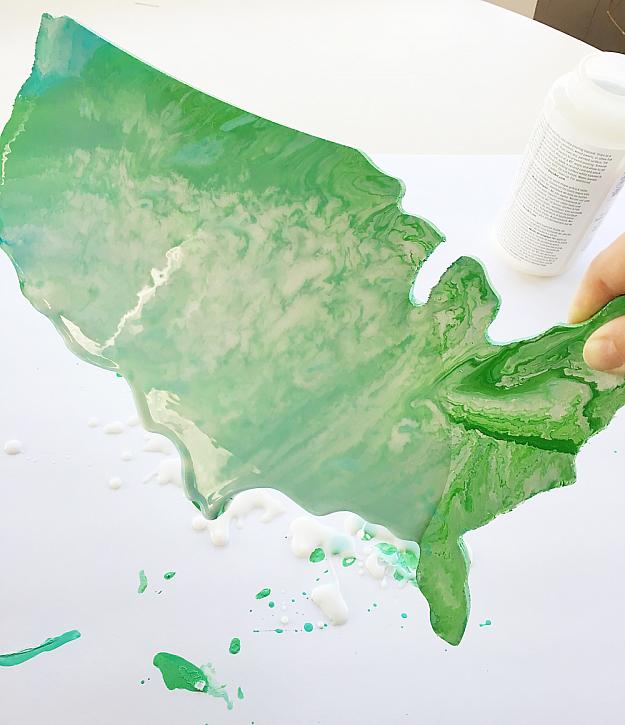 Once it is completely dry, you can add a top coat. This gives it a really smooth and shiny finish! Simply pour it on and rotate the wood shape until it is completely covered. Then allow to dry again.
The effect of each paint pour is as unique as you are! Have fun creating new and creative art for your home with this technique.