Posted by DecoArt on Jan 6th 2020
One of my goals for 2020 is to get my craft space organized. I feel so much more productive and my creativity flows much better when I have a tidy, orderly space to create in. My creativity is also sparked by bright and cheerful colors and designs so when I found this rainbow scrapbook paper I knew it had to come home with me and that I would find the perfect project to use it.
And this is it!
This little laminate organizer is the perfect size for my planner supplies and it really brightened up my desk! I love paint makeovers so much that sometimes I forget about Americana Decou-Page and what a versatile and fun product it is. Here are the steps to make your own craft room organizer (or whatever you want to organize!)
Items Needed:
Small Drawer Organizer
Paintbrushes
Scrapbook Paper
Assorted Colored Cardstock (optional)
Brayer (optional)
Instructions: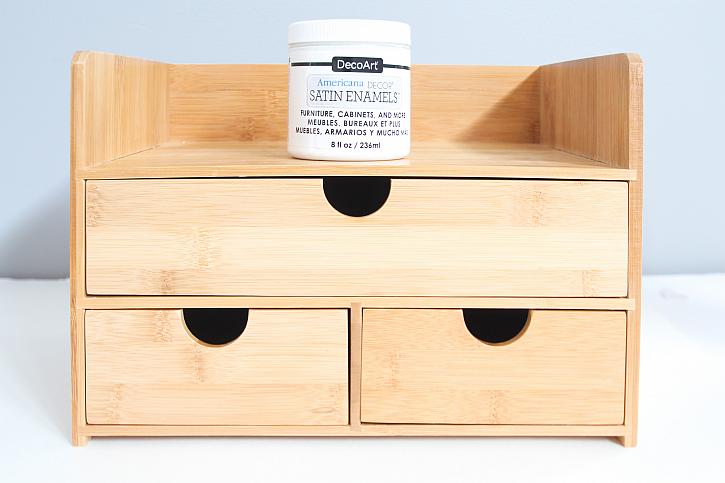 Lightly sand the surface of the organizer and wipe with a damp cloth. Paint the organizer with 2 coats of Americana Decor Satin Enamels in Pure White, leaving the fronts of the drawers unpainted.
Trace the shape of each of the drawer fronts onto the back of the scrapbook paper and cut out. You can also use a cutting machine for this if you don't trust your cutting skills (I know I don't trust mine!)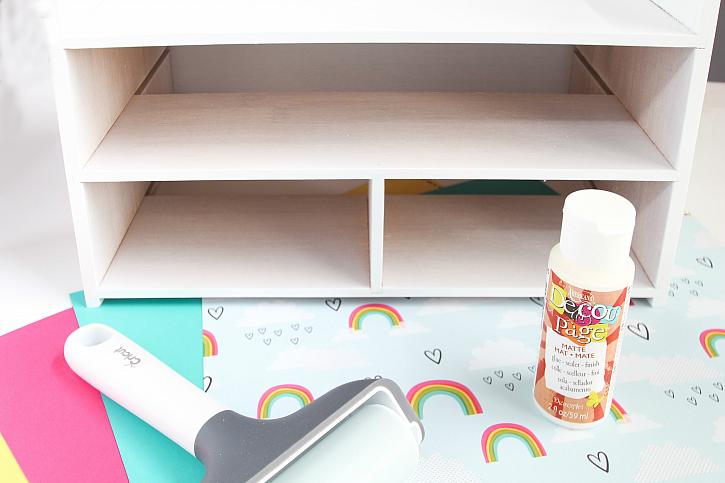 Make sure that the drawer fronts are smooth and free of any dust or debris. Apply a thin layer of Matte Decou-Page to the drawer front and to the back of the scrapbook paper and smooth onto the front of the drawer.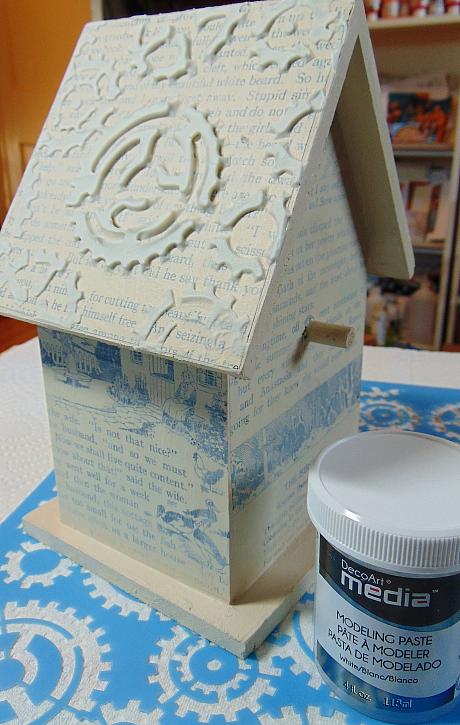 Carefully smooth out bubbles with your finger or a brayer. Repeat for each drawer front. Allow to dry and apply additional thin coats. Multiple coats will act as a sealer to help minimize damage from abuse your organizer may incur over time.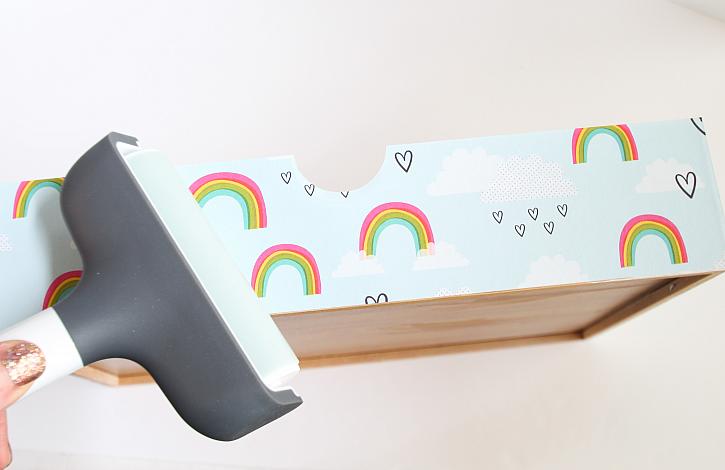 Since you can see a little bit of the inside of the drawers through the tops, I decided to add some color to those as well. Cut pieces of bright cardstock to fit the inside of each drawer and repeat the same Decou-Page process as you did with the drawer fronts.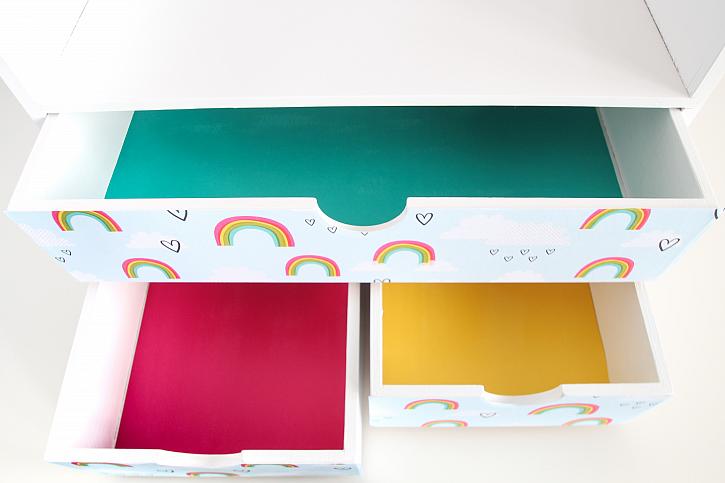 The little drawers are the perfect size for storing washi tape, pens, stickers or any other items you want to keep organized.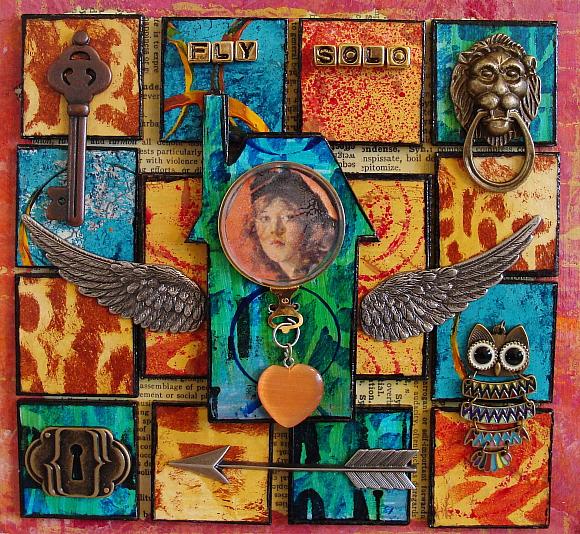 It's amazing how much I was able to organize with this small little drawer unit and even better, I love how it decorates my office!