Posted by DecoArt on Aug 13th 2015
I'm a bit of a school supplies geek. I love a blank notebook and a freshly sharpened pencil… it's a great way to start a new school year. But I want my school supplies to have personality. A plain, yellow No. 2 pencil just doesn't cut it. But these sassy, one-of-a-kind decoupaged pencils are sure to make the grade! And it's a super-easy back-to-school craft that the kids can help with.
Items Needed:
No. 2 Pencils
Mechanical Pencils (No Clip)
Galvanized Pencil Cup
Foam Brush
Scissors
Wax Paper
Instructions:
Cut Decou-Page paper in strips that fit your pencils. Allow just enough paper to wrap around the pencils once, with a slight overlap.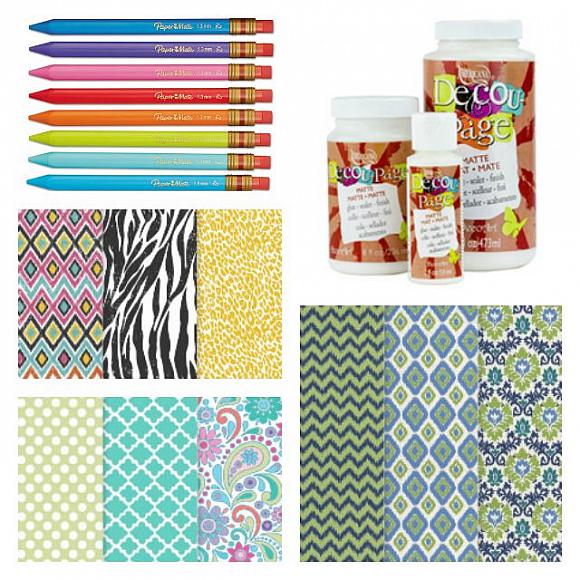 Lay a strip of Decou-Page paper face down on wax paper and coat the backside with a thin coat of Decou-Page medium.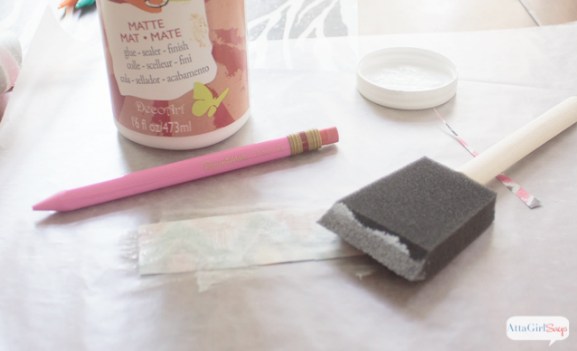 Allow to dry, and then apply a thin layer of Decou-Page to the pencil to seal. You may apply multiple coats, if desired, but be sure to allow each coat to dry completely.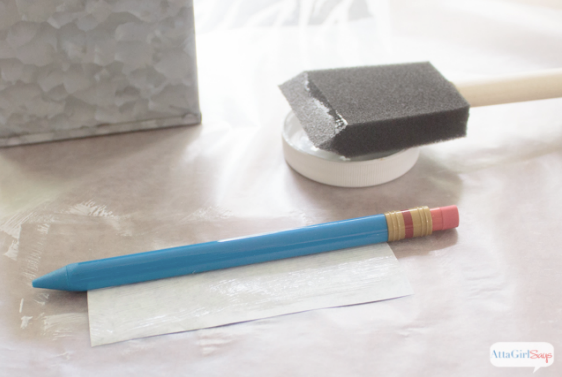 Allow pencils to dry standing upright.
This technique works with mechanical pencils, as well as wooden pencils. With wooden pencils, just be careful with sharpening so you don't tear the paper.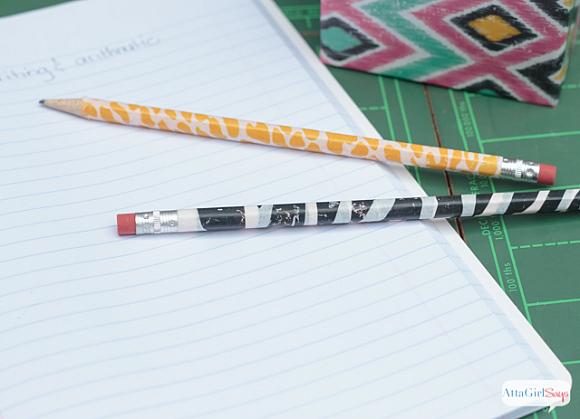 Pencils as cute as these need a coordinating storage container. I used DecoArt Decou-Page Papers in Safari on a square, galvanized pencil cup I found at the craft store. You could also recycle a potato chip canister or smooth-sided can to use as a pencil cup.