Posted by DecoArt on May 6th 2014
Most of the time when I say "painted chair" you would think of painting the wood. Not today! We are going to paint the fabric of a chair as an alternative to re-upholstery. This is a great method for something that would be difficult to upholster. Plus with this method it is easy to change your mind. You have to love that right?
Items Needed:
Instructions:
First of all would you like to see what this chair looked like before I got started on this project? Check out the before and after of this beauty to really appreciate the difference.

Amazing right? I actually used Americana Décor Chalky Finish paint on the fabric. The fabric was already a really stiff canvas like fabric. It was stained and needed a makeover. However I was not entirely sure how to get that bottom seat portion off to get new fabric in place. So I brought out my favorite weapon….chalky paint!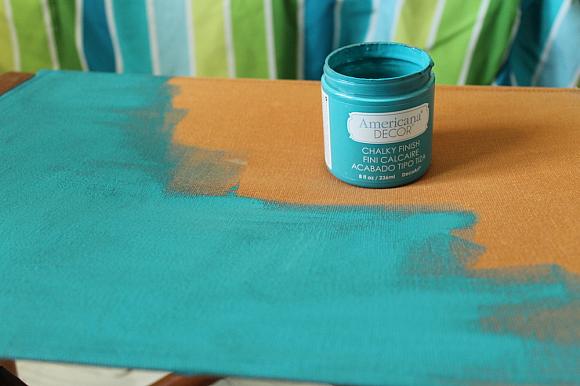 The color I used is Treasure. It went on super smooth and I was super excited that this project was actually going to work. After the first coat dried however I began to see stain bleed through.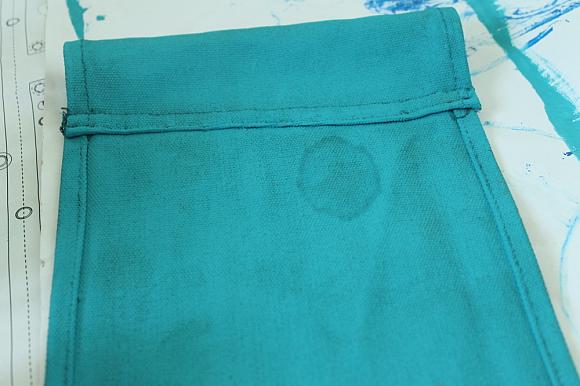 Now what? Scrap it? Try upholstery? Oh no! DecoArt has a product to fix this as well. I broke out the Americana Stain Sealer/Blocker. This is a clear product that is proved to block stains on your surfaces. I decided to give it a go on my fabric. I really had nothing to lose at this point.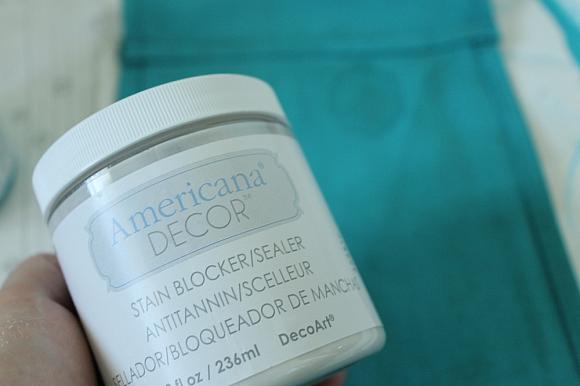 It worked perfectly! After one coat of the stain blocker, I just needed one additional coat of the chalky paint and this chair was ready for some after pictures. Guess what? No stains! Please note that the stain blocker works best if allowed to cure for an extended period of time. I allowed 5 days before painting over it.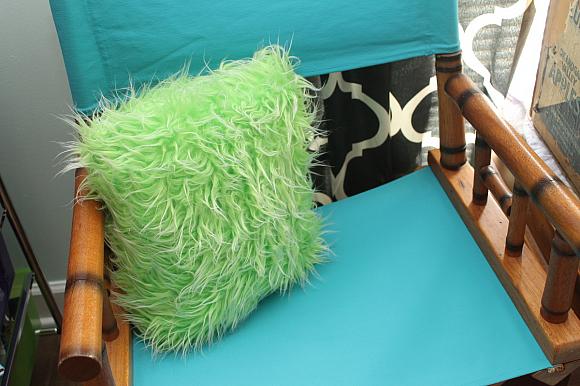 I will say that the fabric did get stiffer but for this particular application I did not mind. If you have a soft fabric chair I would test the product maybe on the underside before attempting your entire chair. If you have nothing to lose like I did, just go for it! I am thrilled with the results. You can also try a very light sanding of your painted fabric after the paint has cured to soften it up a bit.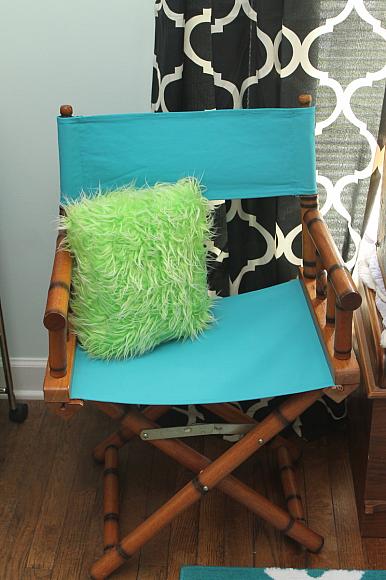 Have you ever painted upholstery? Give Americana Décor Chalky Paint a try next time you need to paint fabric. You will love it!