Posted by DecoArt on Dec 29th 2015
Auld Lang Syne is just one of those songs that does something to you on the inside even if you're not exactly sure what the words mean. And who among us hasn't at some point asked, Should old acquaintance be forgot and never brought to light? We've all been there, am I right?
Anyway, I love a simple and easy DIY that also serves as a conversation piece such as this Auld Lang Syne envelope pillow. You can whip it up today and have a conversation about it by tonight. Plus, it's pretty!
Items Needed:
Pillow Form
Fabric
Sponge Stipple Brush
Sewing Machine
Thread
Pins
Iron
Instructions:
I'm using a 12 x 16" pillow form. So I've cut my material to 12 1/2 x 18". This allows for my seams and for the envelope in the back. If you're using a different size form, add a 1/2" to your pillow height for seams and add 2" to your pillow width for seams and overlap.
After your material is cut to size, iron your fabric and fold over the short ends a 1/4" on each end for seams. Then sew down.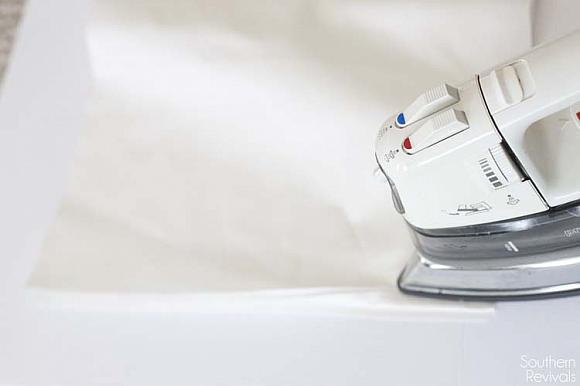 Once your edges are sewn place your fabric onto a firm service and measure for your pillow width. Mine is 16" so after sewing down 1/4" on each end (1/2") total, I am left with an 1 1/2" over lap for my envelope.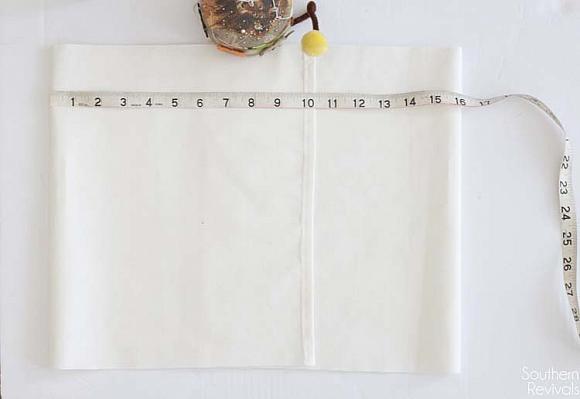 Secure with pins and sew 1/4" seams.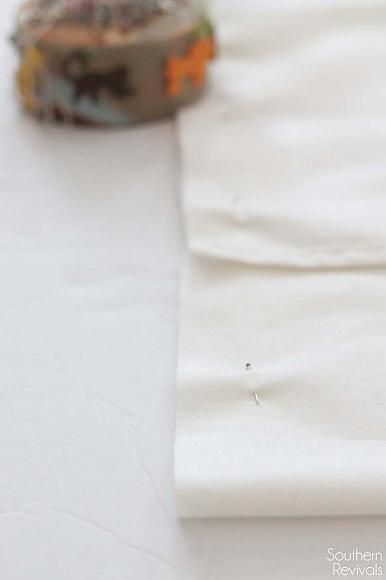 Turn your new pillow cover right side out and iron again if necessary.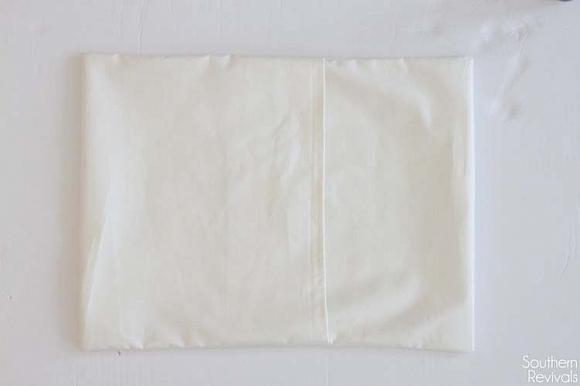 Now, you can cut your own stencil or use a purchased alphabet to create, Auld Lang Syne.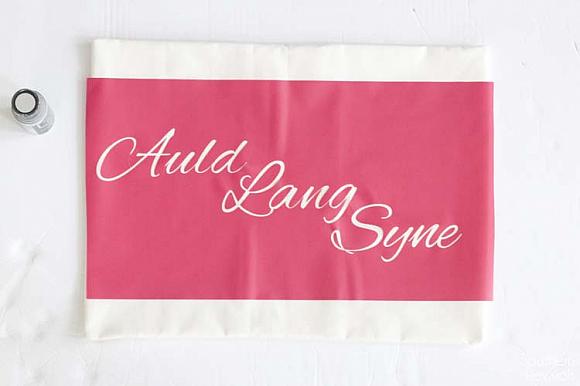 Affix your stencil or vinyl to your pillow and place the vinyl back or a piece of paper on the inside of your pillow cover in case of paint seeping through. I used DecoArt's Multi-surface Metallic paint in Silver.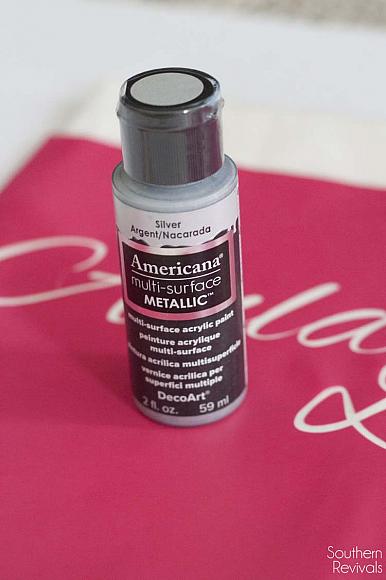 Place your paint in a paper plate to make the stippling process easier.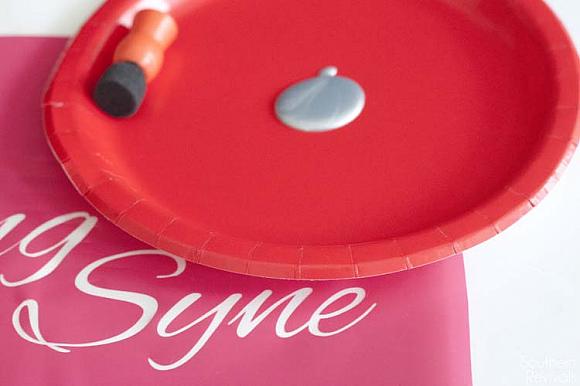 Using a sponge stipple brush allows you to get just the right amount of paint where it needs to go without having it seep under your stencil. Just be sure to unload your foam brush onto the plate a couple of times before stippling it over your stencil. Continue to stipple small amounts of paint at a time over your stencil until desired coverage is reached.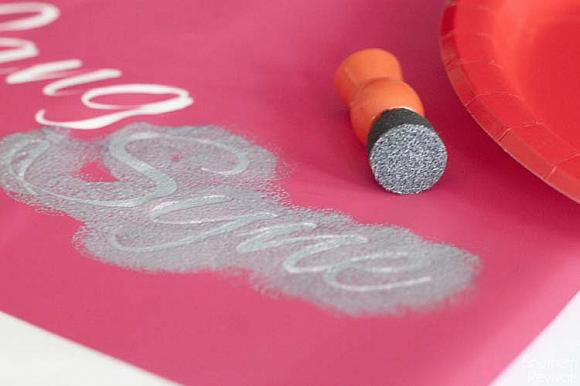 Allow your paint to dry, about 30 mins, and peel away vinyl or remove stencil. And that' all there is to it!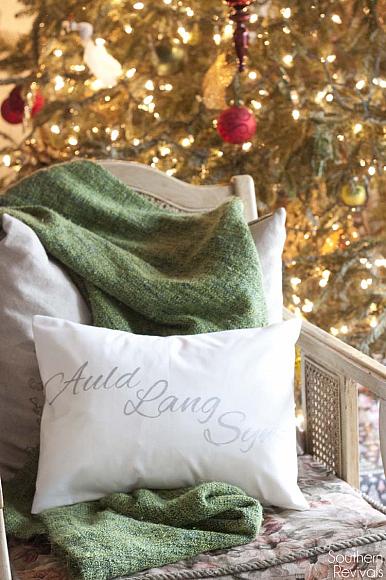 Enjoy this pretty and quick project and have a wonderful 2016!