Posted by DecoArt on Sep 6th 2015
While most kids play baseball in the Spring we play both Fall and Spring ball with my oldest son.  In the league he's in they don't offer trophies typically at the end of the season unless the team wins the championship.  I thought it would be fun to make something for the boys to hold on to from each season, this DIY Baseball Necklace is easy to make and it's the perfect small token for the memory box.
Items Needed:
Assorted Brushes
Wood Disks 1-1.5" In Diameter
Leather Cord Or Key Ring
Small Jump Rings
Small Jewelry Pendant Base/bail
Jewelry Pliers
Instructions: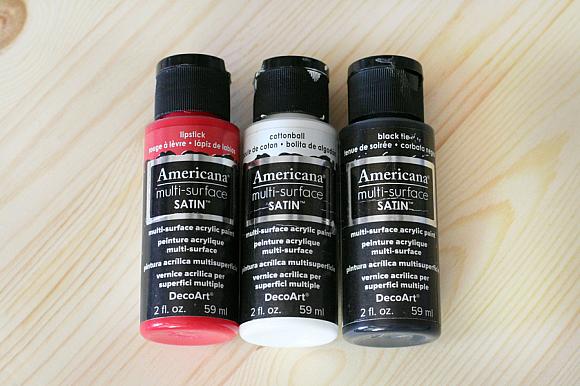 Paint both front and back sides of your wood disk white with a foam brush or small paint brush. Let each coat dry before applying the next.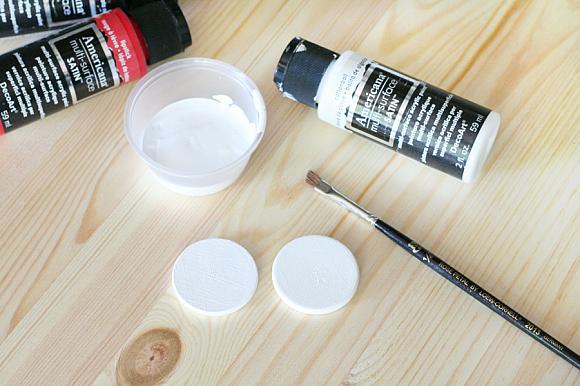 When the white paint is dry it's time to add your players jersey number. You can either do this by hand with a small detailed paint brush, or you can print out a template of the number and outline it in pencil onto the wood disk. Then paint it in with black paint and small detail brush.
Let them dry.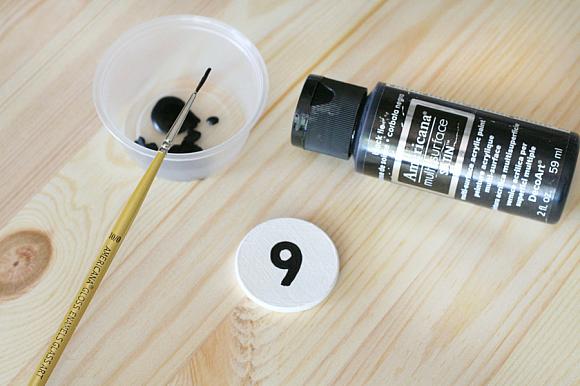 Using a small detail paint brush again and the red paint you will paint your baseball stitches on the wood disks.
When all the paint is dry, you can choose to seal the project with a product like Decoupage or a clear spray sealer.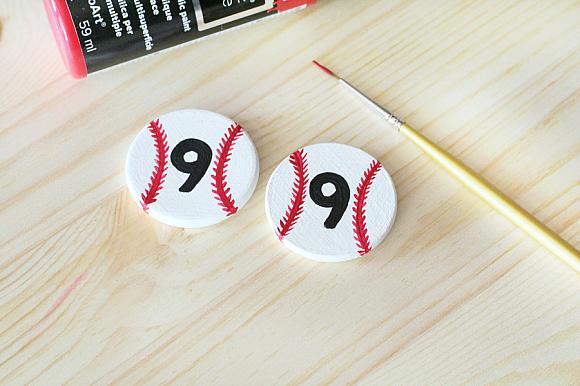 The last step is to attach a small pendant base/bail to the back of the wood disk, I used E6000 adhesive to attach mine. Follow package instructions for dry time.
Once the bail is dry you will need to attach a small jump ring using jewelry pliers. Either string the pendant on a leather cord for a necklace, or you can choose to add it to a key ring for a keychain.
I think the boys on this years teams are going to love these. Plus, I love supporting my little guy while he's playing ball, and I wouldn't mind wearing his team number to the games.