Posted by DecoArt on Feb 24th 2017
I have a fun little art project to share with you all today! This piece is really simple and a lot of fun to make, plus it can be very easily customized by changing up the word or colors.
Items Needed:
DecoArt Americana Acrylics - Cotton Candy
DecoArt Americana Acrylics - Scarlet
DecoArt Americana Acrylics - Light Lime
DecoArt Americana Acrylics - Green Tree
DecoArt Americana Acrylics - Light Orchid
DecoArt Americana Acrylics - Bright Blue
12%E2%80%9D X 12%E2%80%9D Wooden Canvas
3%E2%80%9D Letter Stickers Or Letters Cut From Craft Vinyl
Sponge Brush And Flat Brushes
Instructions:
The first thing to do is pick the word or phrase you want for your piece. I chose "wonderful" partially because it has nine letters and allowed me to create a grid shape on the 12x12 canvas. Once you have your word picked out, use a pencil and a straight edge to lightly draw the base lines for your letters on the canvas. Carefully place your letter stickers onto the lines. I started by placing the corner letters and then spaced the remaining letters between those.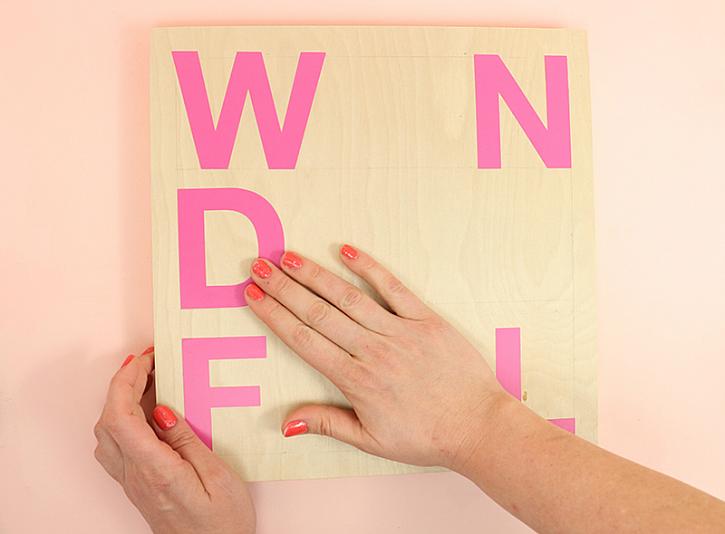 One of my best tips for working with vinyl stencils or stickers is to use decoupage over the top of the vinyl/sticker before painting. This little step really helps to prevent any paint from sneaking under and gives you really crisp paint lines. Just use a brush and Americana Matte Decoupage to seal the edges of your letters, and set aside to dry.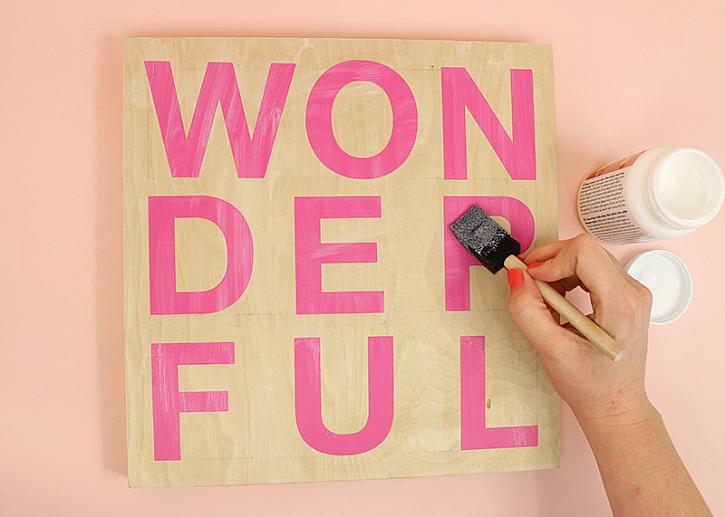 Once your decoupage is dry, you are ready for the fun part. I chose some of my favorites of the new Americana Acrylics colors and just covered the canvas with brushstrokes. I love all of these new colors, but Cotton Candy and Scarlet are my current favorite combination, so I definitely gave them both a prominent place in this piece.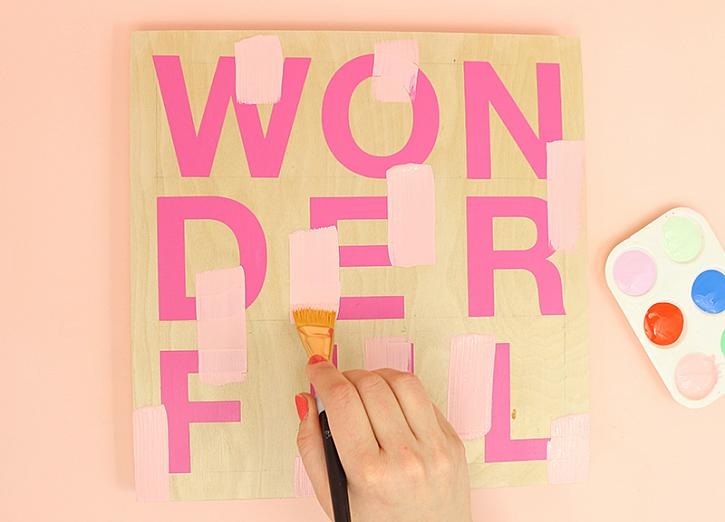 When you are done covering your canvas, carefully peel up the stickers to reveal the wood grain beneath. Finally, if you like, you can paint the edge of your canvas with your favorite color or a contrasting color. I chose Dazzling Metallics in Champagne Gold for a little sparkle.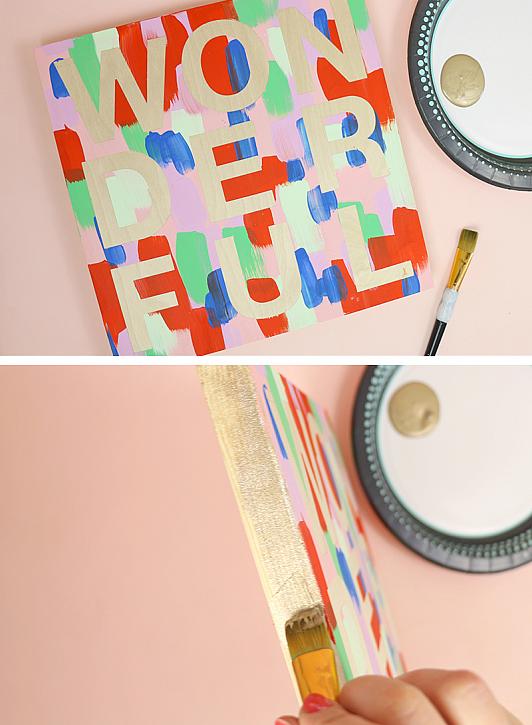 Once all the paint has dried, your pretty new brushstroke art is all ready to display! I really love the contrast of the wood grain with the bright colors of the brushstrokes. What do you think? Will you give this project a try?