Posted by DecoArt on Jul 16th 2014
Hey crafty friends!  It's Trish from Uncommon Designs!  I just adore DecoArt's Americana Chalky Finish Paint.  By adore, I mean I am willing to paint just about anything with it.  Today I am going to share how I even used it on fabric with this DIY Color Block Tote!
I have used Chalky Finish Paint on a necklace, a homework caddy, a lamp, a desk, even an Easter game, but I had not tried it on fabric.  This was the perfect time to give it go.  I love the color block trend that has come around again, so I decided to make a few color block tote bags for a little goody bag for my oldest daughter's birthday party.  
Items Needed:
Tote Bags
2" Chip Brush
Painter's Tape
Instructions:
I picked up a few white tote bags from the craft store and gathered some Chalky Finish paint and painter's tape. I love a project that only involves a few supplies, don't you?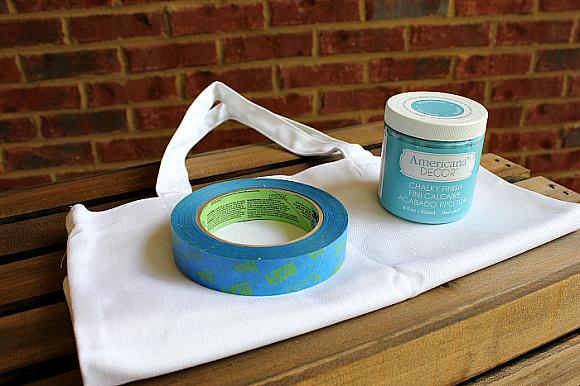 Next, I taped off each of the tote bags with the painter's tape. On a few, I used the lines of the handles and taped it off vertically. On the others, I taped off a horizontal line around the bottom of the tote bag. Time to paint... it only took one coat for perfect coverage. That was amazing for me considering I had to make nine!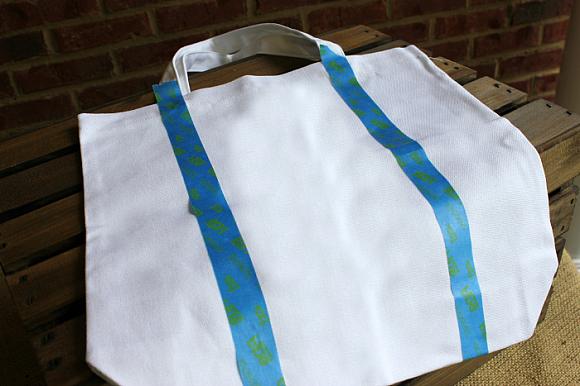 I love how they turned out and they were just so incredibly easy.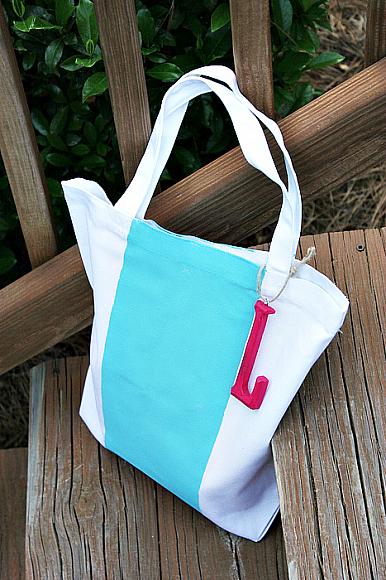 I used so many fun colors, but I also personalized the bags with a monogrammed bag tag.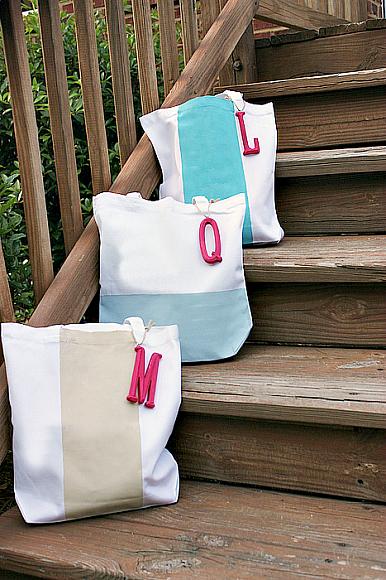 These bags are the perfect gift for any occasion and are so simple to make. They have an upscale coastal vibe that you can copy for a fraction of the cost of the boutique. Have fun y'all!