Posted by DecoArt on Jan 27th 2014
I wish I had a nickel for every time I've ever lost my keys [in my own home]...Its almost as if my mind shuts off the moment I step through my front door, my keys always land in the strangest places!  I've known I needed to buy a key hook for my mud room for the longest time, I just haven't found any I liked... I guess I was looking for something sort of funky & eclectic.  So when my husband was gifted this goofy plastic dinosaur in a recent Yankee Swap I knew exactly what I wanted to do with it!
Items Needed:
One Small Piece Of Wood (my Piece Was Approx. 8
Plastic Dinosaur Toy
Hot Glue Gun
Hack Saw
Instructions: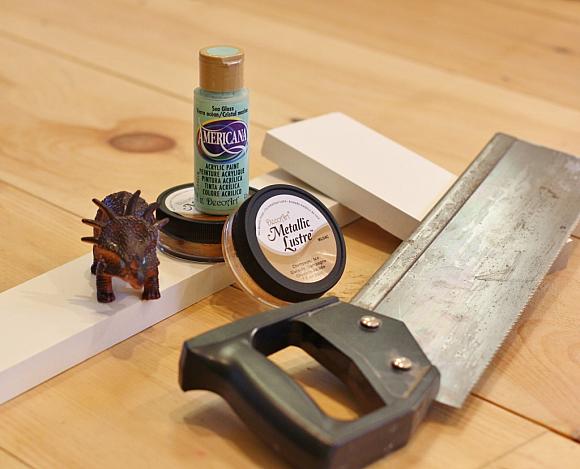 Paint your piece of wood using the acrylic paint, allow to dry (about an hour).
While the wood is drying, using the hack saw to cut the dinosaur toy in half.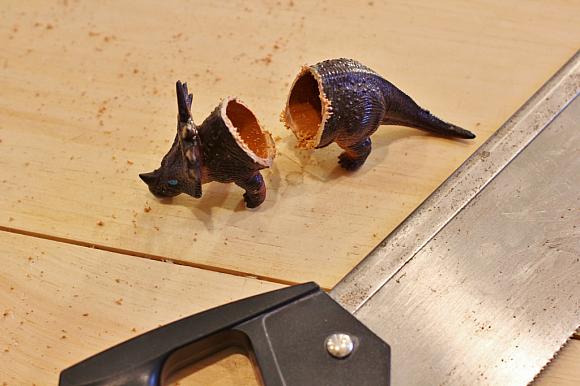 Using a small cloth, apply the Espresso Metallic Lustre Wax to both halves of the dinosaur toy. Buff the wax on gently so there's no extra build up.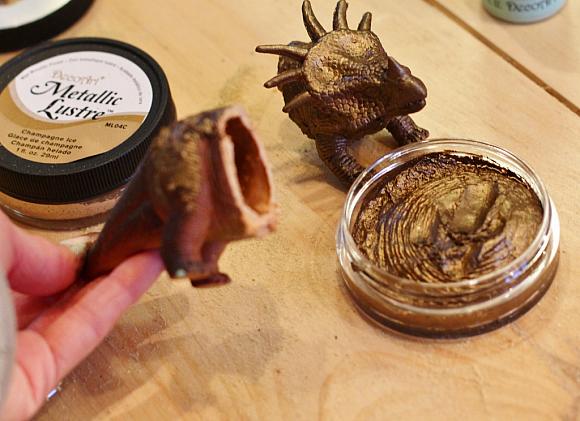 Next, buff a bit of the Champagne Ice Metallic Lustre onto the dinosaur. The overlapping of both colors will give the toy a true aged bronze look.
Once the wood board is dry, use the hot glue gun to adhere the dinosaur pieces to it.
Your DIY Dino Hooks are ready for use!