Posted by DecoArt on Feb 26th 2014
After our recent wedding/honeymoon, my husband and I were left with TONS of photos with no clue how to display them.  In addition to the fact that buying lots of frames can get expensive, I also didn't want to clutter up our walls.  I ended up finding the perfect photo display solution  in our garage.  It was there that I found a large picture frame with the glass missing (I had broken it a couple months back...), so I decided to make use of it by decoupaging fabric onto the frame's insert!  This would become my new photo pin board!
Items Needed:
Large Photo Frame, Without The Glass
One Piece Of Fabric, Enough To Cover Frame Insert
Paint Brush
Clothes Pins
Hot Glue Gun And Glue Sticks
Instructions: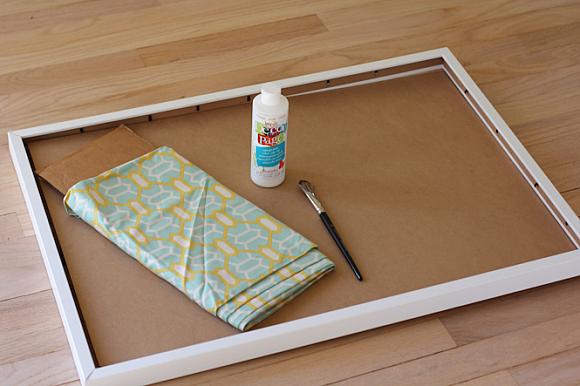 Measure the insert to your frame and cut your fabric to size. Spread a thin layer of Decou-Page onto the frame insert.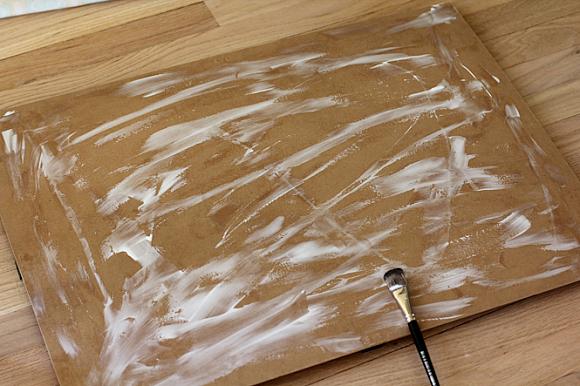 Press your fabric onto the insert, flattening out any bubbles in the fabric as you go (a credit card works great for this). Use the paint brush to spread another thin layer of Decou Page over the fabric.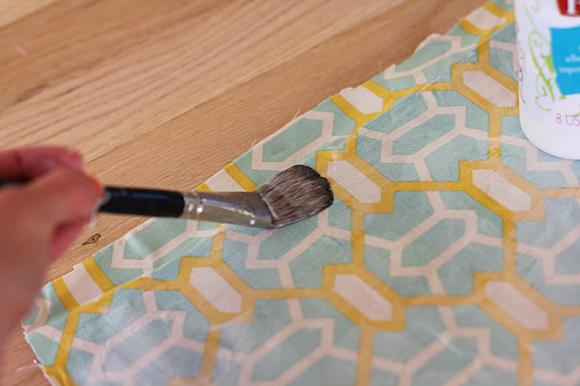 Allow the frame to dry for 1-2 hours.
Use a hot glue gun to attach clothes pins to your photo board.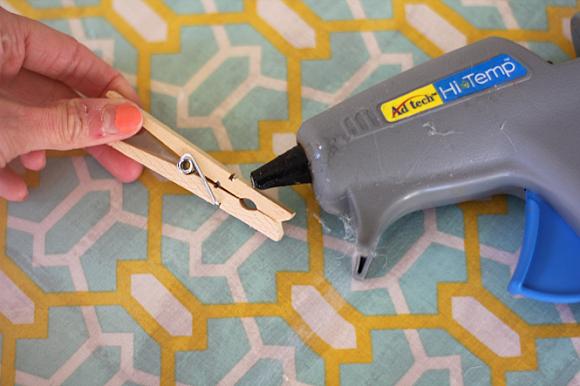 Add photos and enjoy your fabric photo board!