Posted by DecoArt on Sep 8th 2016
Hello there!  Can you believe fall is almost here?  Why not get a jump start on decorating for fall by making your own DIY Fall Metallic Home Decor.  The shimmering Metallic Lustre and paint add a glamours touch to any home decor.  This craft is simple to create and makes a big impact. 
Items Needed:
Paint Brush
X-Acto Knife
Craft Pumpkin
Craft Acorns
Floral Bouquet
Instructions:
I purchased a small white craft pumpkin and floral bouquet from Michael's Harvest Market section. I choose the Metallic Lustre in Black Shimmer to match the colors of the bouquet.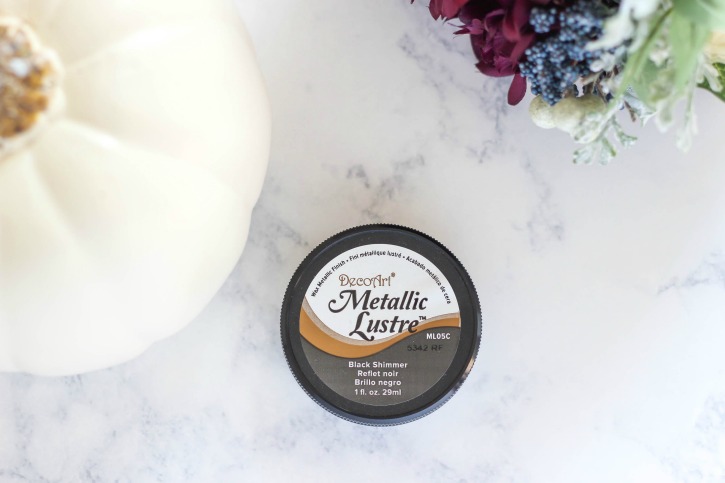 I started by painting the craft pumpkin with a thick layer of the Metallic Lustre using a foam paint brush. Once the Lustre was almost completely dry, I used a soft cotton rag to polish the wax metallic finish to really make it shine.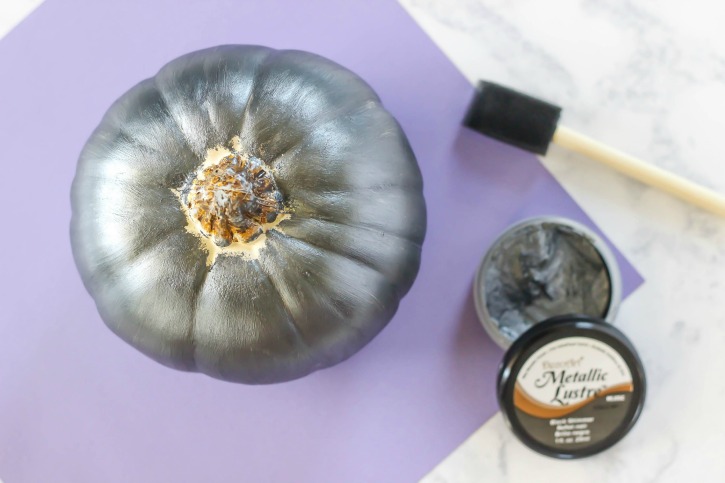 After the Metallic Lustre was completely dry, I carefully used an X-Acto knife to cut a small opening in the top of the craft pumpkin.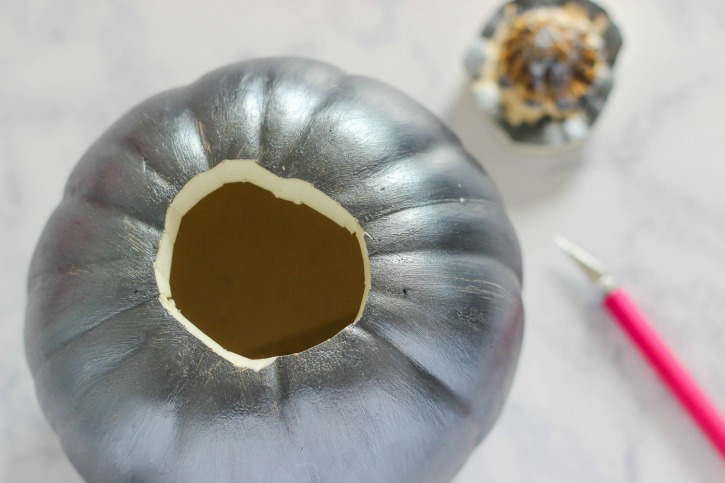 I also cut the floral stems of the bouquet with wire cutters so the flowers would fit inside the pumpkin. The best part of using faux flowers and pumpkin is there is no upkeep or watering involved. You can use this home decor year after year. I really love the colors this fall at Michaels. I would have never thought that blue and maroon would work but they totally do. The black shimmer looks perfect with this color palette.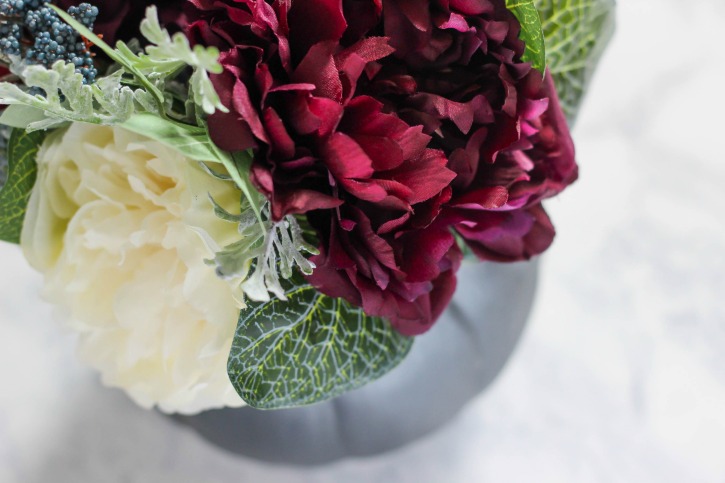 I had some craft acorns in a bowl on my dining room table and I decided to paint them using American Decor Metallics in Pewter. The blue matches the blue in the bouquet and they are nice fillers.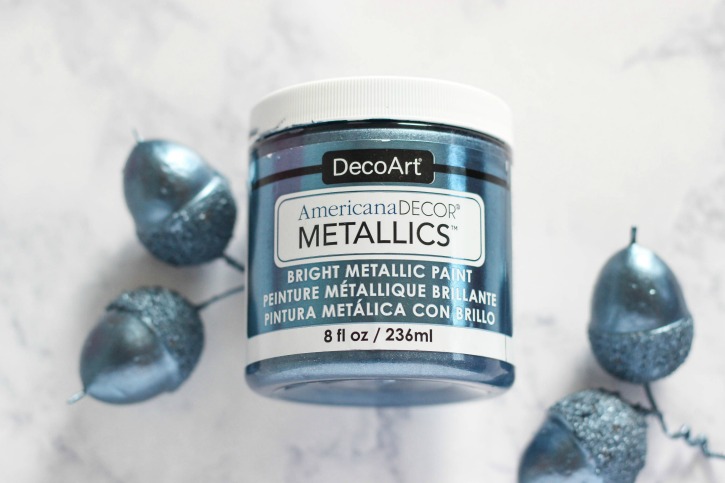 This pumpkin is a pretty blank slate for adding your own creative touches to it. A monogram, hand lettering, or any craft embellishments would look great!