Posted by DecoArt on Nov 6th 2019
Christmas is right around the corner, so I wanted to get started on a couple Christmas crafts for the house. My first project was this DIY Glitter Succulent Christmas wreath. We all need a little extra sparkle during the holidays right?! This wreath has that for sure.
This project takes inexpensive supplies and gives them a quick makeover using DecoArt Americana Multi-Surface Metallic paint and Craft Twinkles glitter paint.
Items Needed:
Faux Succulent
Wood Wreath
Hot Glue
Instructions: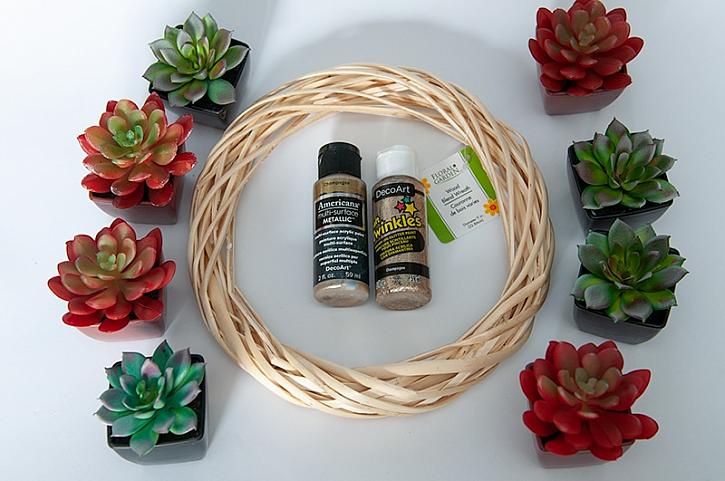 Step 1. For this craft, I grabbed up some succulents. Green and Red! I've used these succulents for several wreath projects on my blog this past year!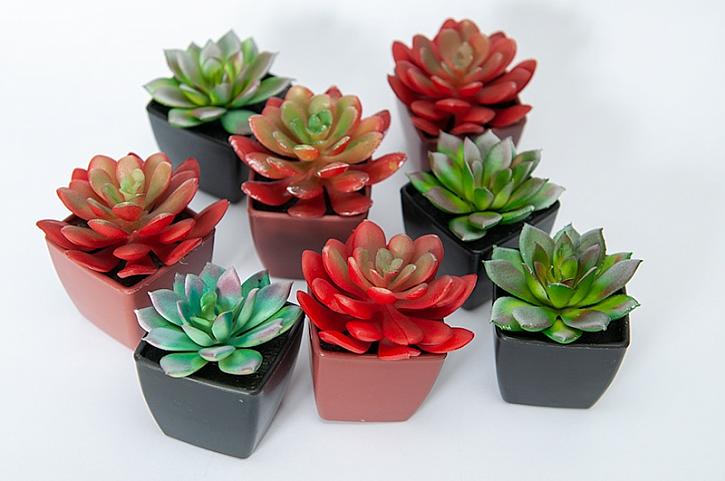 Of course I wanted this to be a festive Christmas craft, so I pulled out some Americana Multi-Surface Metallic paint in Champagne.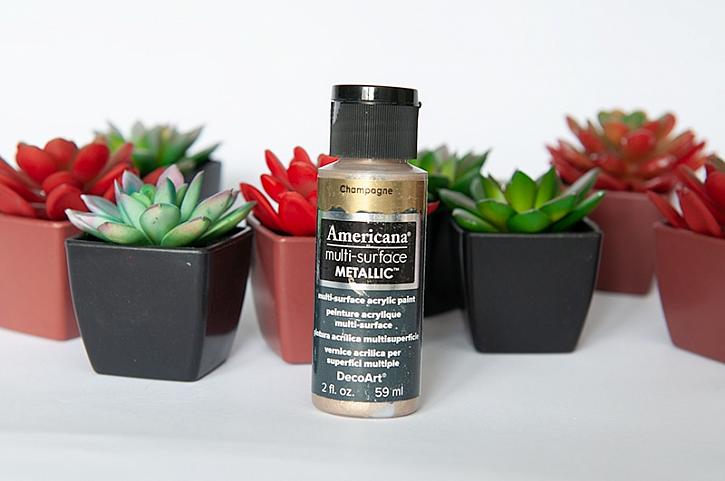 I lightly went over each succulent with some of the metallic paint. I didn't cover the entire succulent, I still wanted some of the green and red to show through.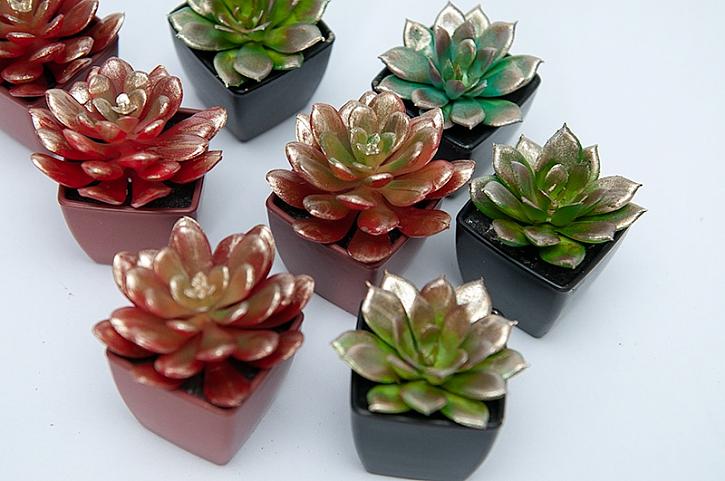 Step 2. Now since this is a Christmas project we just had to add some sparkle! I grabbed some Craft Twinkles glitter paint and went over each one of the succulents.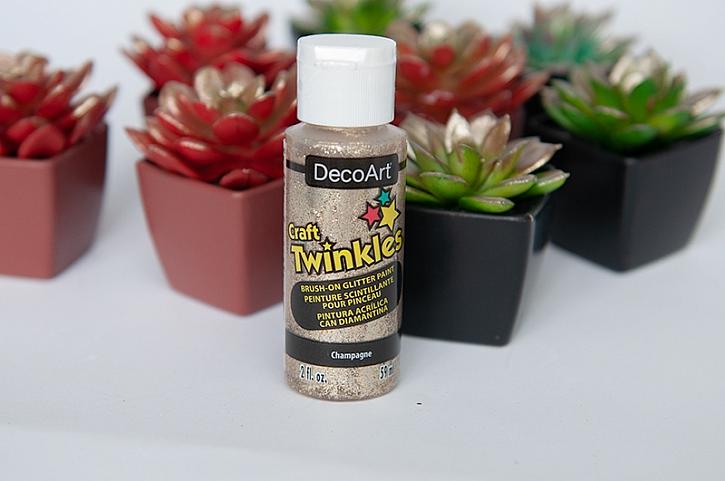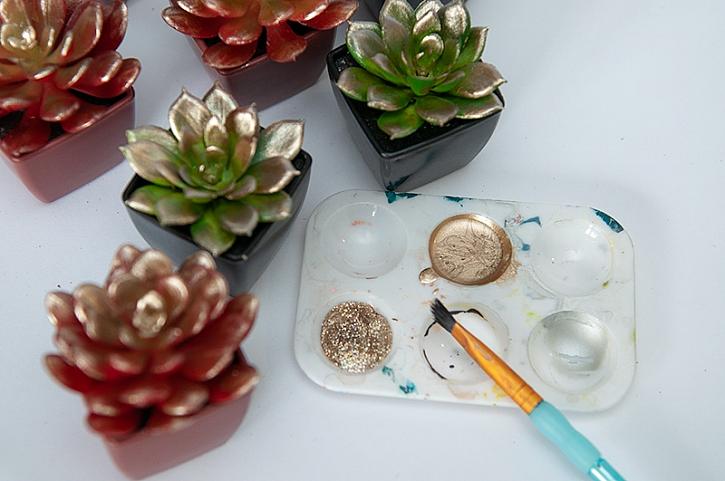 I did a total of 4 coats and let each coat dry 10 minutes. I like using the glitter paint better than just sprinkling glitter on the succulents. Less mess this way and the glitter won't start falling off over time.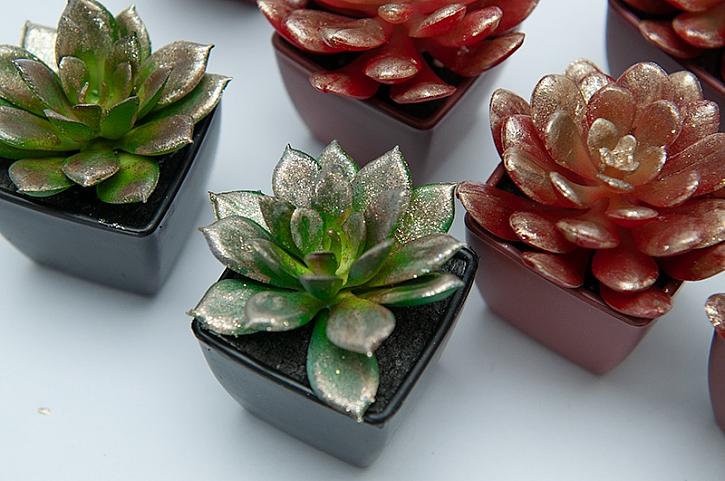 Step 3. Next, remove the succulents from their pots. I kept the succulents in their pots while I painted because it made it a little easier to paint them.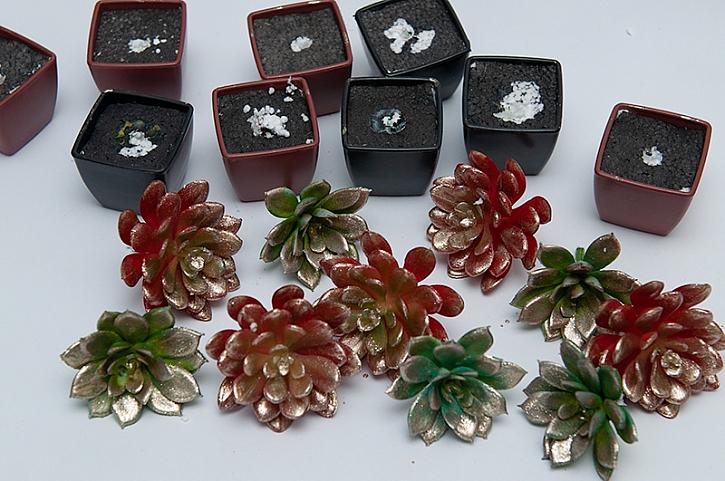 Step 4. I liked this simple wreath because I knew the succulents would be easy to place in.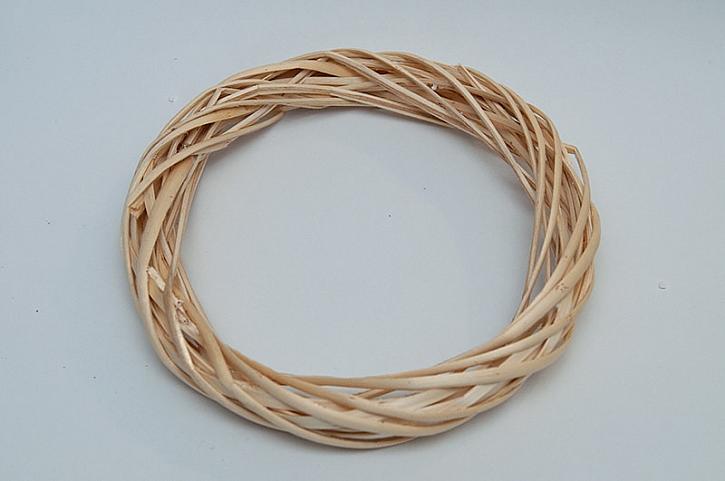 But I had to pizzazz it up a bit! I covered the entire wreath with two coats of the metallic paint and then two coats of Craft Twinkle.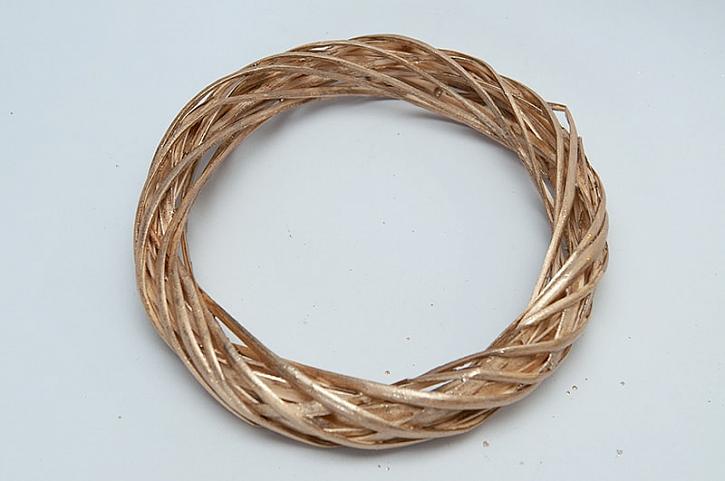 Step 5. Now it's time to add our succulents! Since we have all those gaps in the wreath I was able to just place them into the wreath!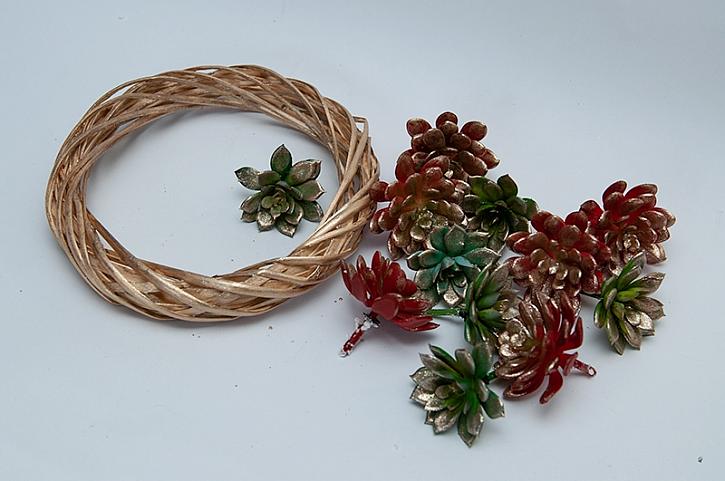 Once I placed my succulents into the wreath, I flipped it over and hot glued them into place.
Those succulents won't go anywhere now! It's time to display it.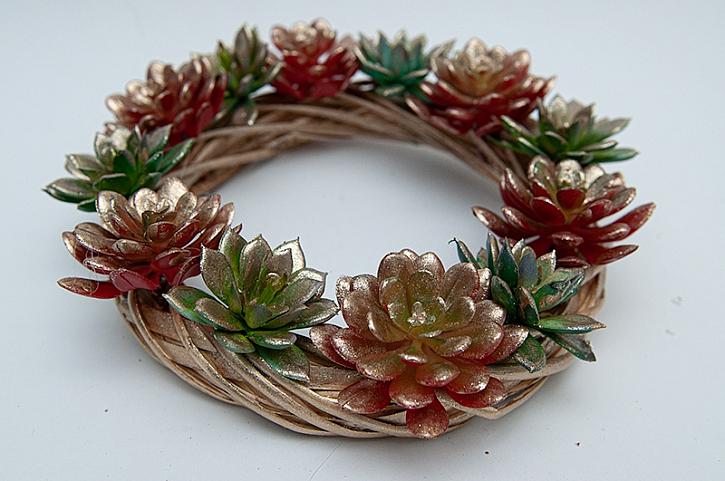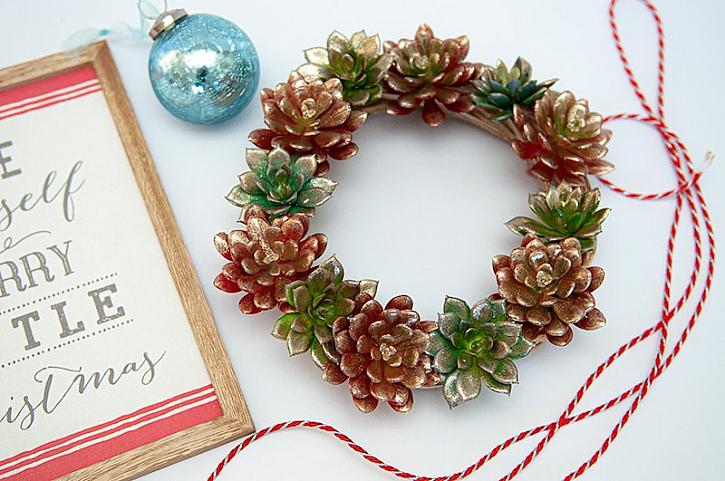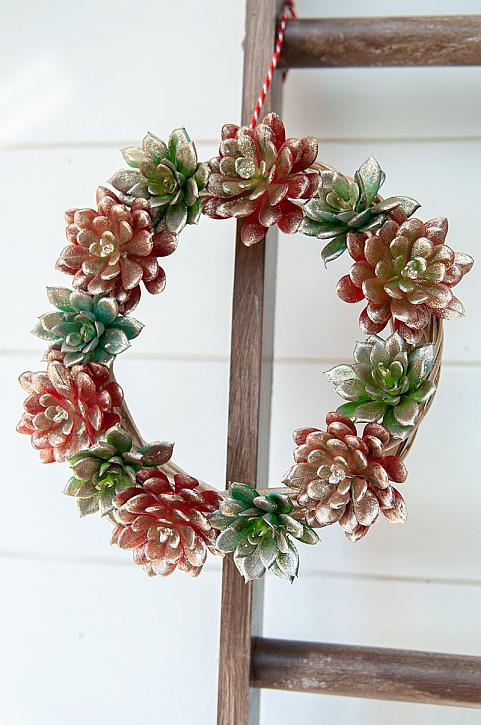 As always thanks for stopping by! This wreath will fit in perfectly with all my Christmas decor. Have you started any Christmas crafts yet?