Posted by DecoArt on Jul 11th 2019
Today I'm sharing an easy apron project you can make in no time! I used the new 2oz DecoArt SoSoft fabric paint to create this Farmhouse inspired apron.
I love wearing an apron in the kitchen when I'm cooking, so to be able to make my own customized apron using some of the DecoArt stencils was really exciting for me! Next, I need to make a special apron for each holiday!
So let's get started!
Items Needed:
DecoArt SoSoft Fabric Paint - Lamp Black
DecoArt SoSoft Fabric Paint - Bright Yellow
DecoArt SoSoft Fabric Paint - Cadmium Yellow
DecoArt SoSoft Fabric Paint - Olive Green
DecoArt SoSoft Fabric Paint - Avocado Green
Apron
Foam Brush
Instructions:
I found a solid white apron at my local craft store to get the project started.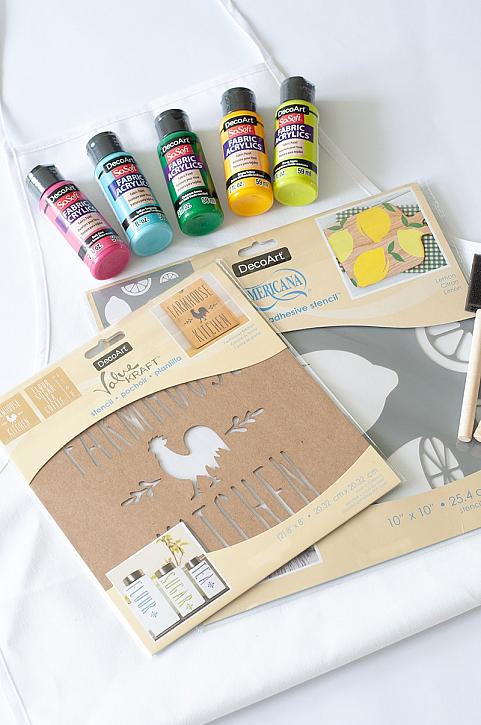 First I started out using my farmhouse stencil. I added a little painters tape on the sides to help keep the stencil in place and a piece of cardboard behind my apron.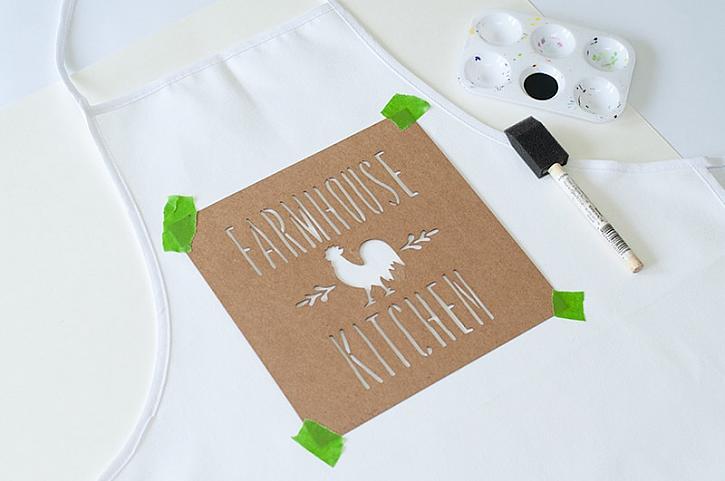 Then I lightly went over the stencil with the Black Lamp shade using a foam brush. When adding paint to a stencil a little goes a long way.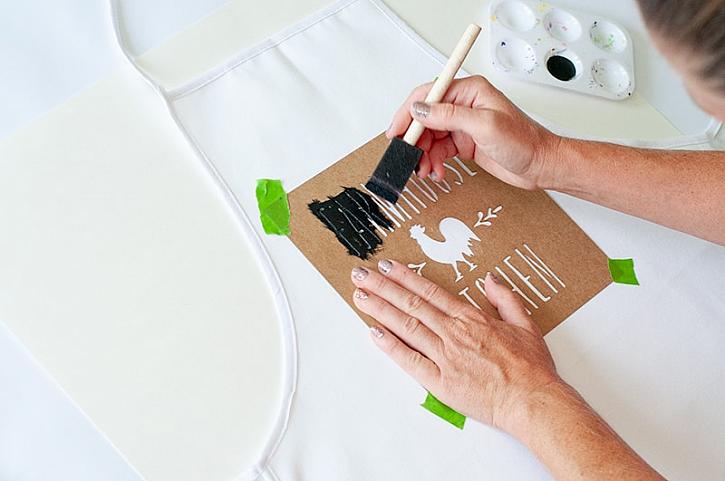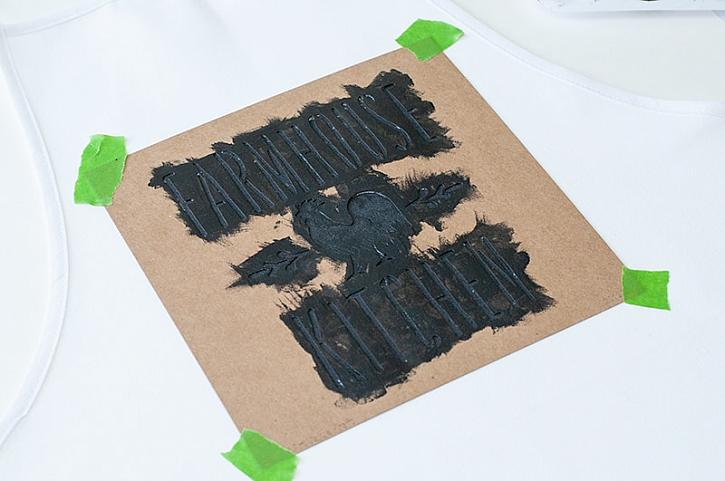 Once I finished adding my paint, I removed the stencil immediately. I think it turned out pretty clean and even, don't you?!?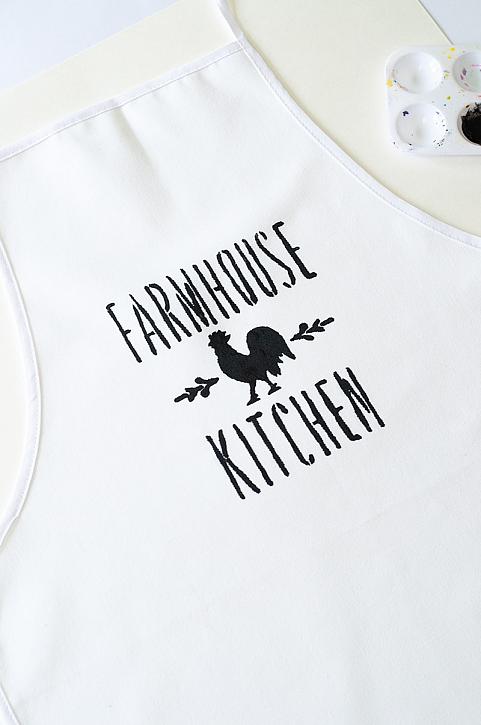 After my black paint had fully dried, I added my lemon stencil next.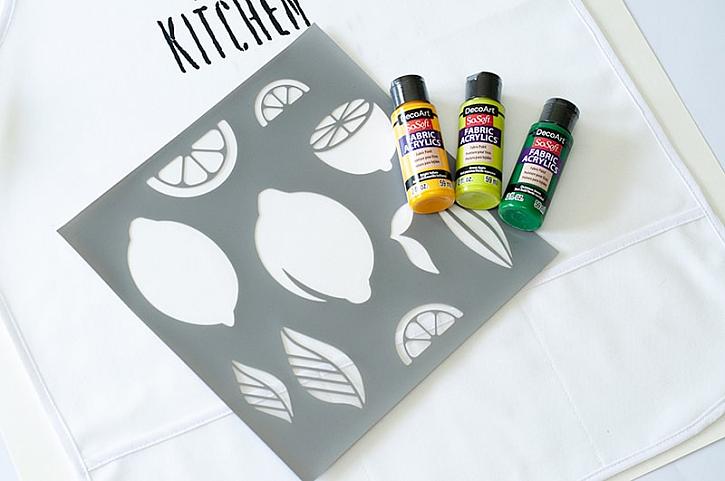 What I love about these lemons stencils, is that they are reusable stick-on stencils.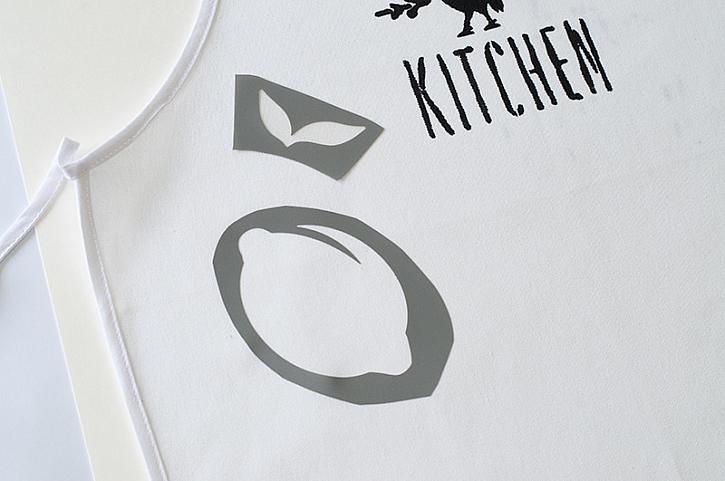 For my lemons, I really wanted to add a little dimension so I used two different shades of yellow: Cadmium Yellow and Bright Yellow. I covered most of the lemon with Cadmium Yellow, then I shaded it with the Bright Yellow.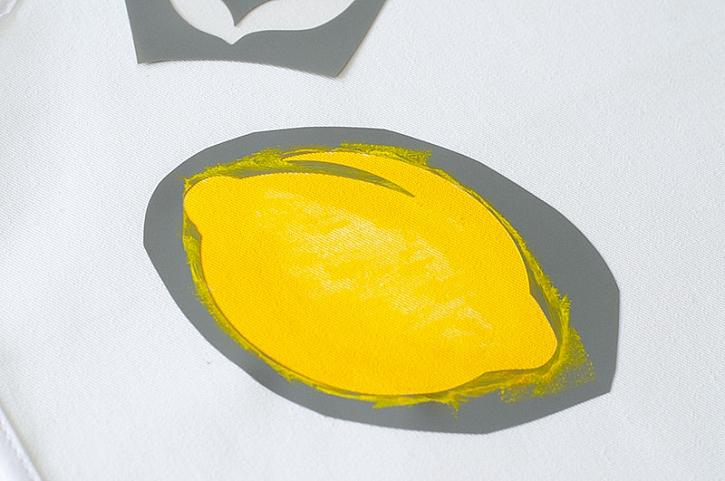 Look how perfect that lemon looks!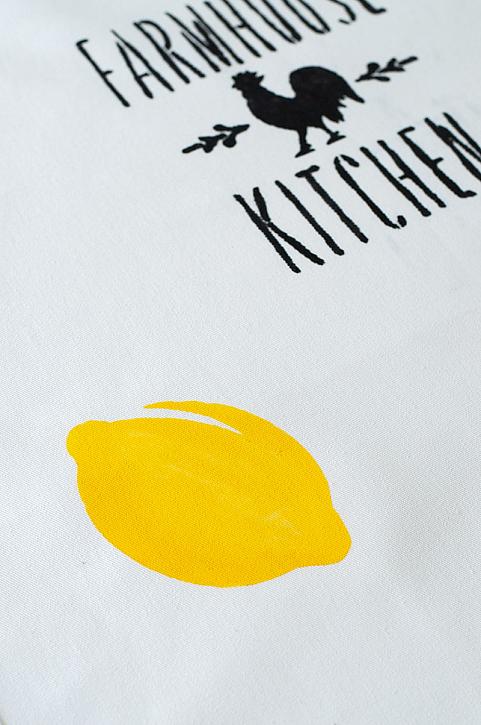 Now to finish our lemon it's time to add the leaves. I used two shades of green for this step, the Olive Green and Avocado Green.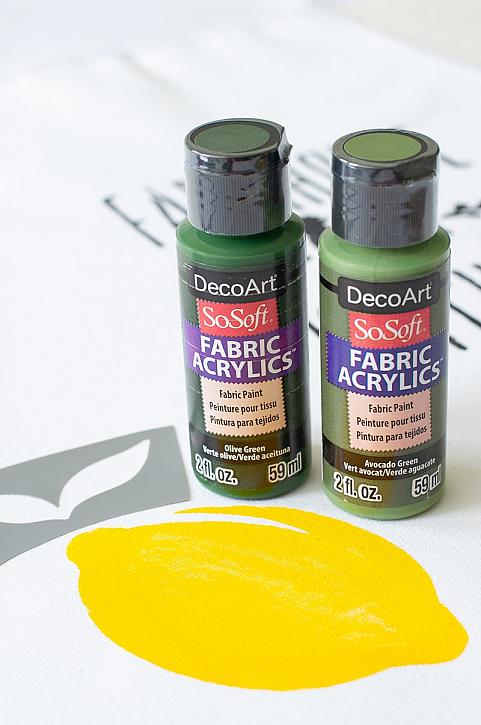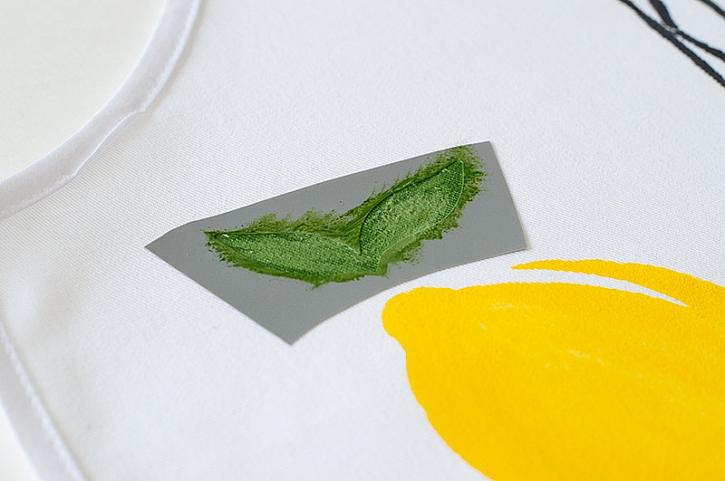 I used a thin paintbrush to connect the lemons and the leaves. After you added your leaves to the apron, you're all done!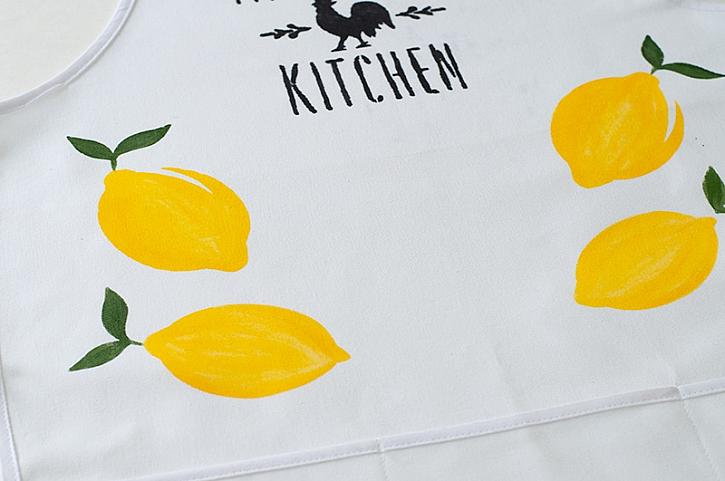 This SoSoft fabric paint makes a project like this super easy!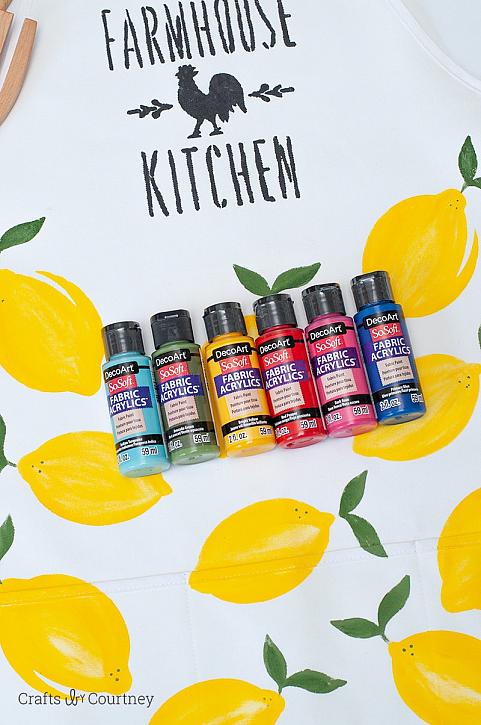 There are so many ways you can make different styles of aprons like this!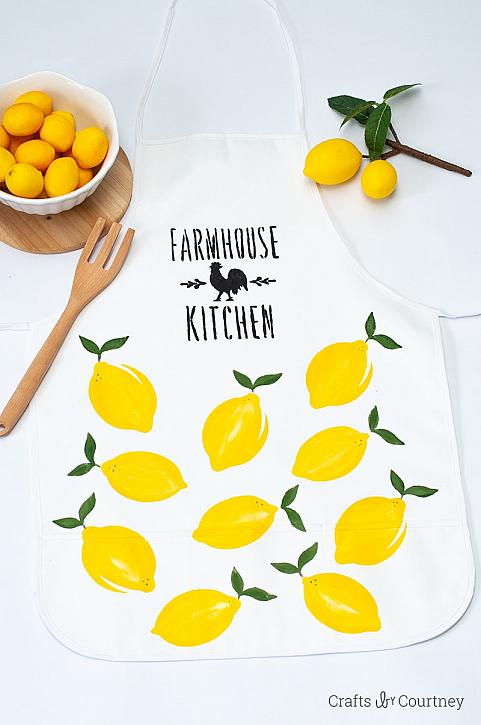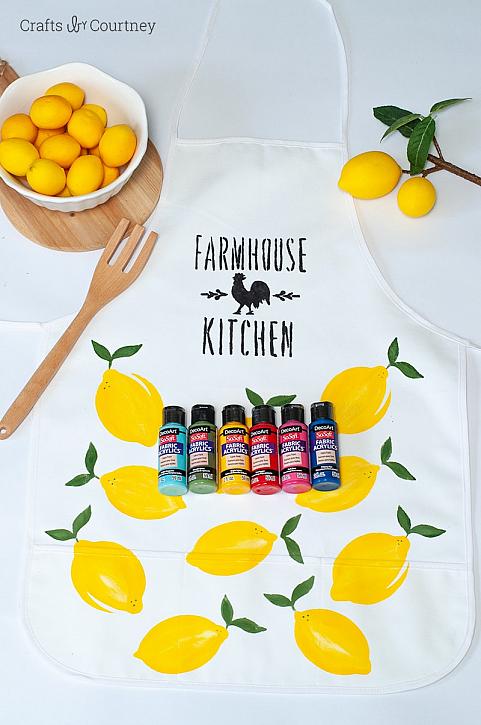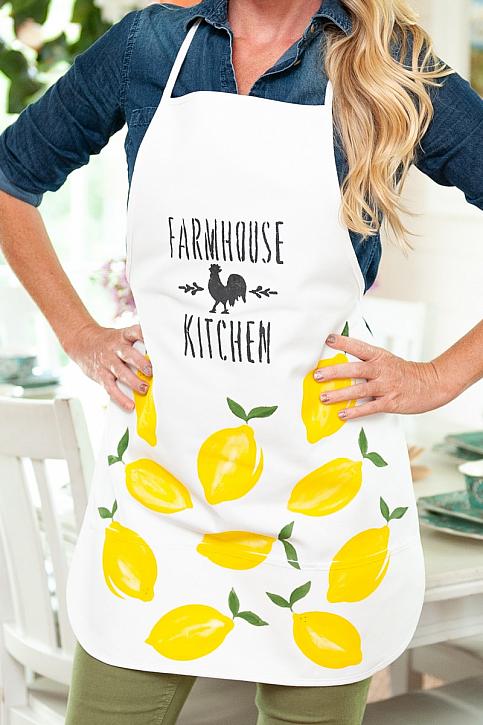 Now I'm ready to get cooking in the kitchen with my new farmhouse style apron! Let me know if you have any questions!