Posted by DecoArt on Dec 16th 2016
The other day I stopped at a yard sale and I picked up this faux deer head.  I am not a big fan of metallics in my home so the silver color was not doing it for me.  BUT I know NEVER to let the color of anything to deter me from picking up a bargain at a yard sale if I love the piece but don't love the color --- because of the power of PAINT!
Items Needed:
Paint Brush
Faux Deer Head
Instructions:
DecoArt pretty much has a paint that can be used on anything home and craft related. For this project I chose to use DecoArt Americana Decor Satin Enamels in Bright White. I love this new line of paint and can't wait to use it on some more projects around the house. Perfect for smallish projects when you don't want to go buy a whole gallon or quart of paint.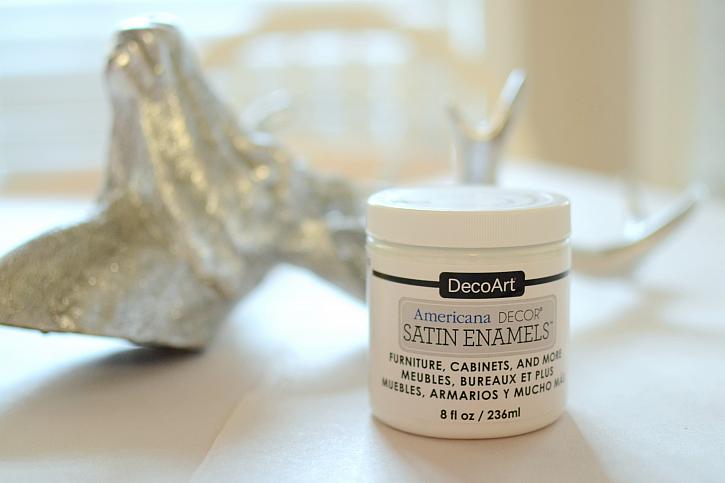 It took just a few minutes to apply - and I did 2 coats. Seriously like a 10 minute project (minus drying time). Now my faux deer head fits into my home and decor style. I love the satin almost matte finish to the paint too – makes it looks like this deer head always looked like this.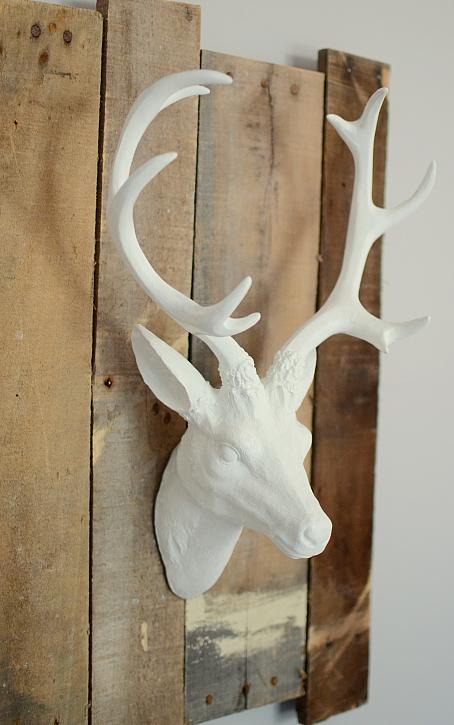 I mounted him on this pallet wood backdrop I made a while ago – doesn't he look perfect?!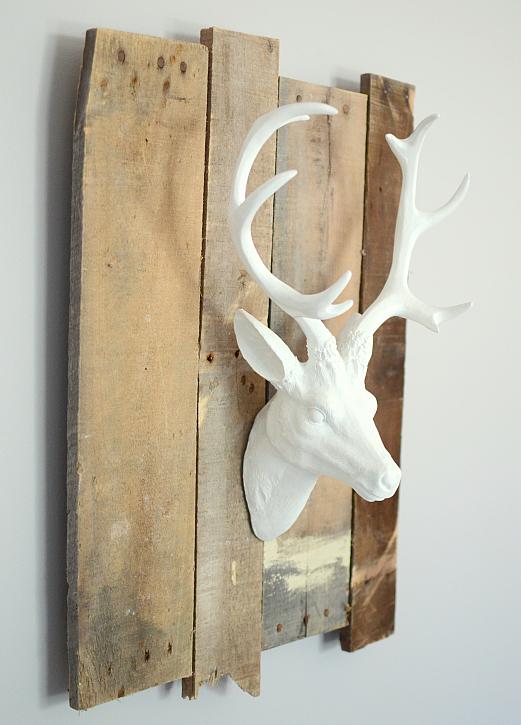 I seriously can't decide which room I want to put him in because I sort of want to hang him in every room!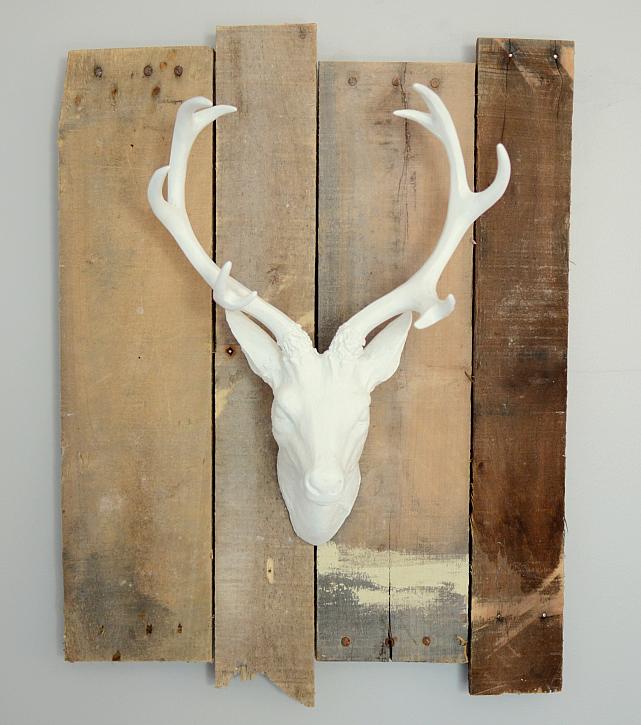 So many fun possibilities – hang a wreath around his neck, leave him bare, tie a bow around his neck – he will be so fun to decorate for different seasons too!
So don't pass up those bargain secondhand finds just because of the color – just pick up a jar of paint!