Posted by DecoArt on May 21st 2017
We moved into our current house 3 years ago, and since the beginning, I have wanted to spruce up our backyard patio. But the years kept passing and nothing happened. So, this spring I finally took the plunge and painted the concrete patio with a faux tile pattern! It turned out even better than I hoped and I am so excited to finally spend more time outdoors enjoying the space. 


While this project does take some time, it can easily be completed in a weekend. Which means you are only two days away from your dream outdoor space!
Items Needed:
Angled Brush
Ruler
Paper Board
Large Oil Based Paint Pen
Instructions:
To begin, I cleared everything off of the patio and cleaned the surface be sweeping off all the dust and debris.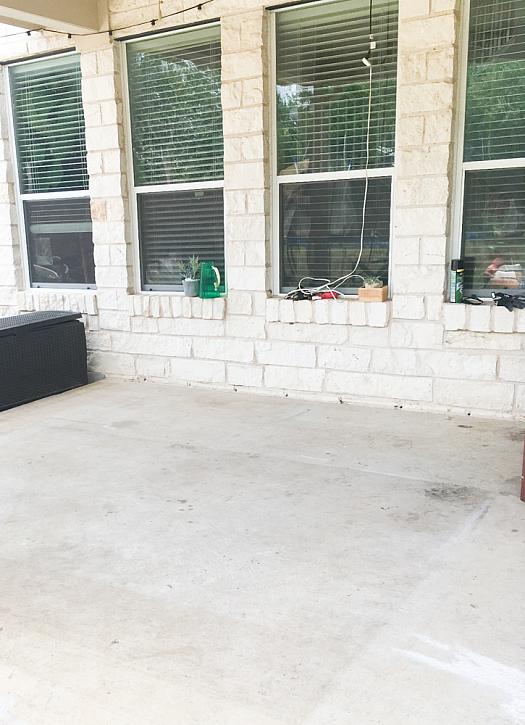 Then I used DecoArt Americana Decor Outdoor Living paint in Rock Garden and a small angled brush to paint the entire patio surface. For my 12' by 12' space, I ended up using 7 jars of paint.
While the paint was drying, I cut out a 12" in diameter hexagon shape from a piece of paper board to create my stencil. I also cut a 14" long rectangle piece to use as a ruler for the straight lines inside the hexagons.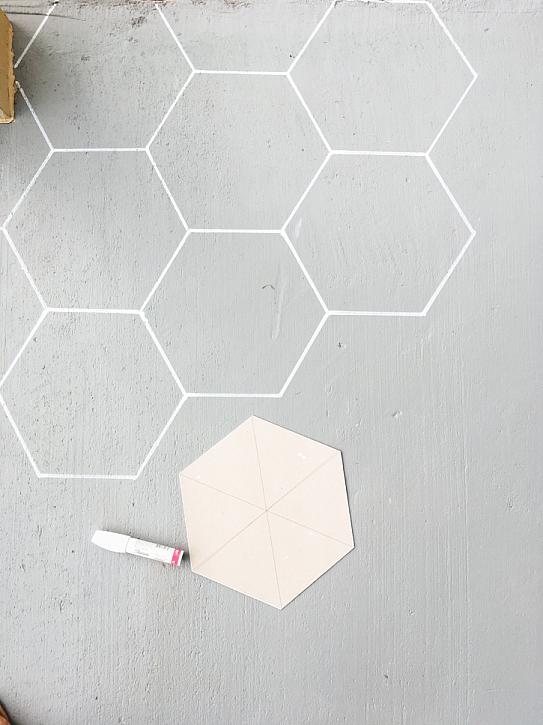 Once the paint was dry, I used a large oil based paint pen to trace around the hexagon pattern to create a honeycomb pattern. Then I came back and drew lines inside the hexagons to create a flower pattern.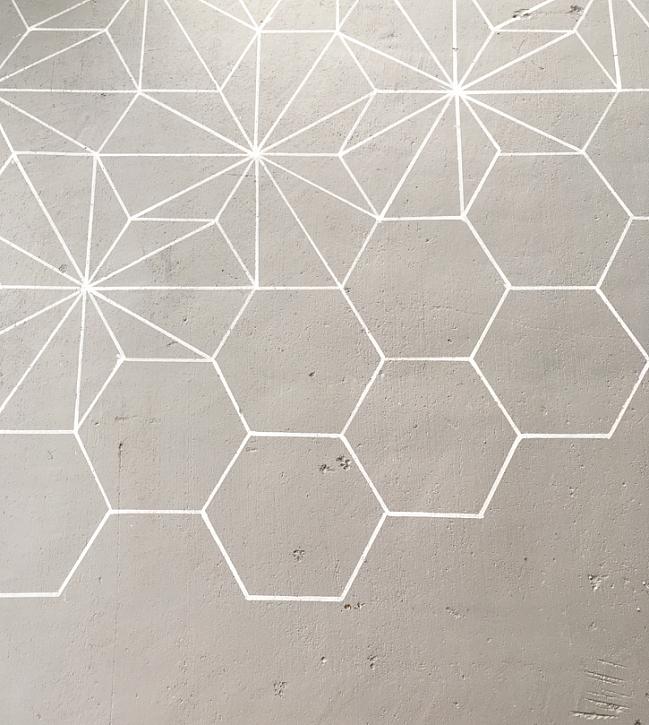 If this pattern isn't your style, you can omit the inner lines or even use one of the many DecoArt Stencils instead.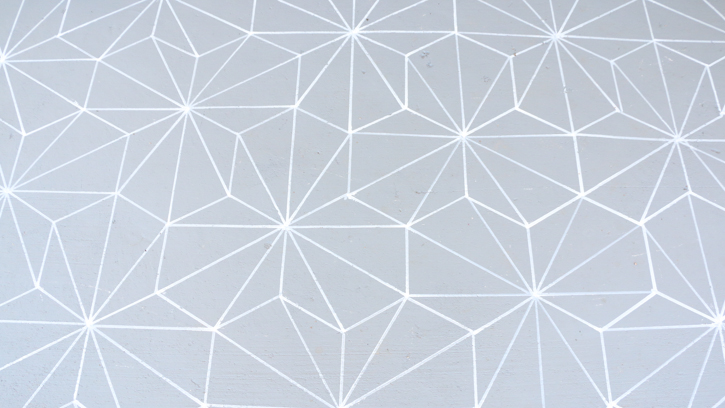 Once the paint pen lines were dry (which only took about 10 minutes), the patio was complete and ready to furnish!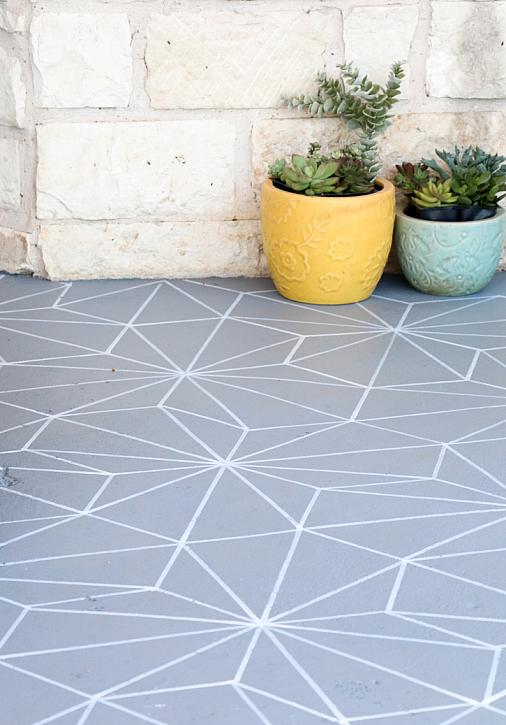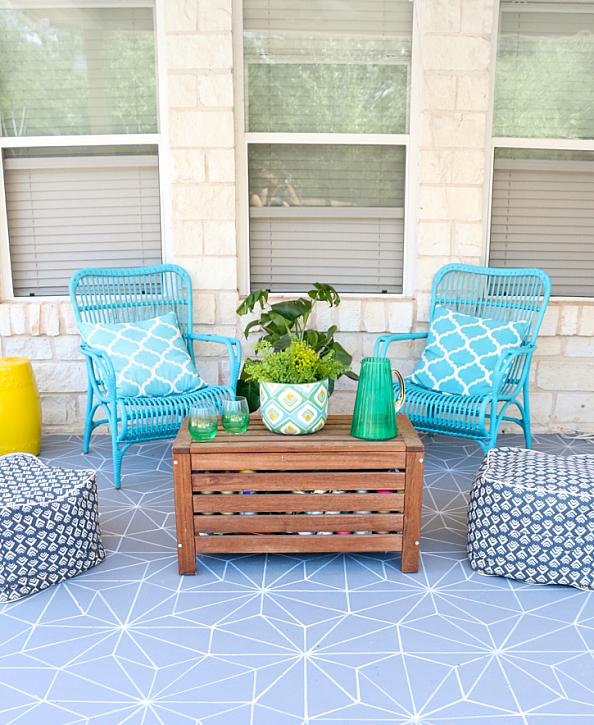 I absolutely love the way the patio turned out and I just know we will be spending so much more time out there this summer. If you have ever considered painting your patio, I would recommend doing it! It is such a quick and inexpensive way to really makeover the space!