Posted by DecoArt on Jan 31st 2018
Old ornate, plaster frames are just as lovely when repurposed with homemade art and hand-lettered signs. However, many times the plaster details have chipped away in places over the years, but that's where DecoArt's Chalky Finish paint saves the day.
Items Needed:
Paintbrush
Foam Roller
Old Frame
1/4 In. Birch Plywood (trimmed To Fit Frame)
Sand Paper (fine)
Stencils (for Lettering - If Desired)
Instructions:
The texture of chalk paint is perfect for hiding all the imperfections of antique ornate plaster. I decided to use this old gilt frame for a handmade sign for my niece's nursery.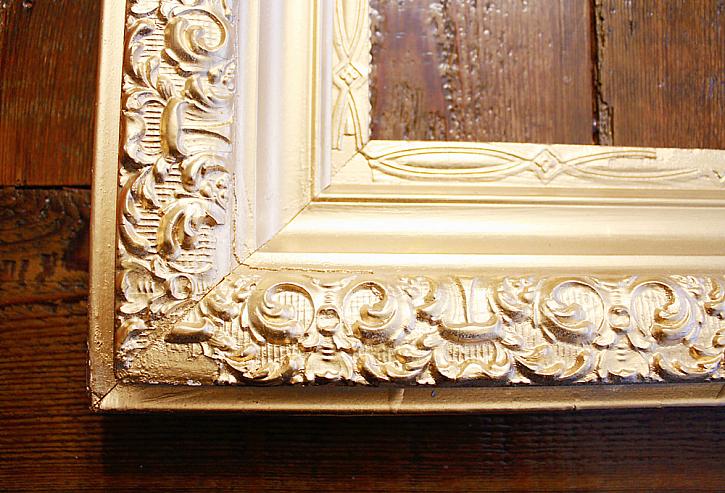 One of the best things about working with chalk paint is that there is virtually no prepping. Chalk paint is good at adhering to all sorts of surfaces.

Start by painting your frame. Use your brush to pat or tap the paint into the ornate details of the frame if you need to. It took two coats to cover the gold gilt.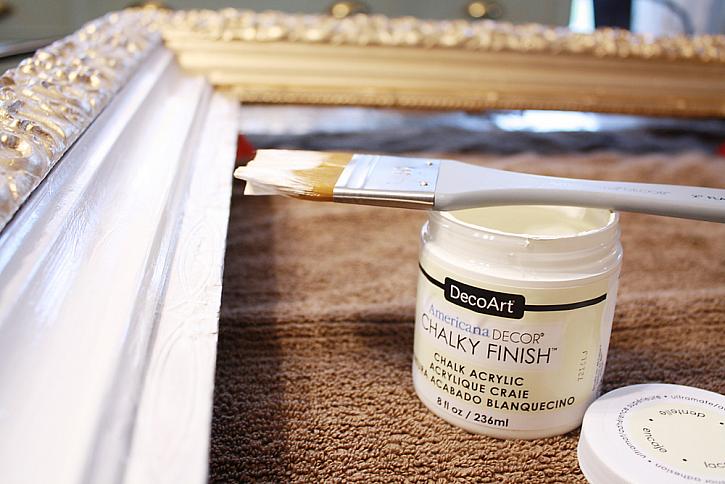 I love using 1/4" birch plywood for handmade signs. The wood is smooth and very lightweight. To get an even smoother surface, use a foam roller to apply three coats of chalk paint, allowing each coat to dry in between. Then I use a really fine sandpaper to soften and smooth the surface even more if desired.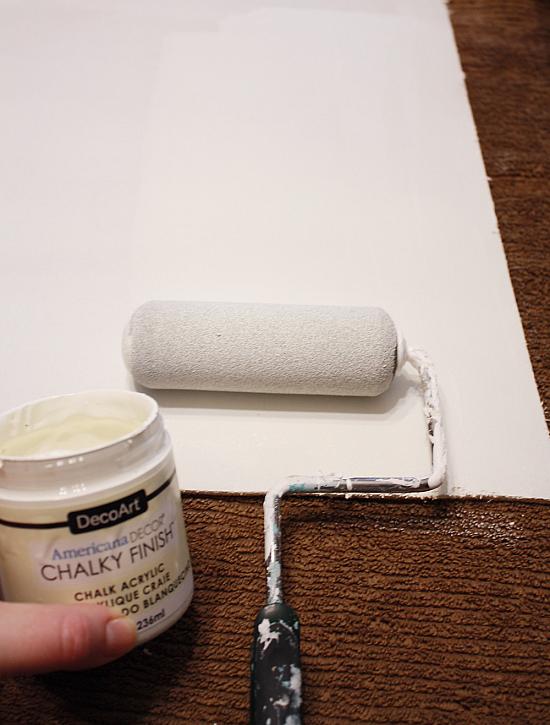 Now, your wood is ready for lettering. I used my Cricut Maker to cut a stencil from vinyl for my sign. DecoArt Chalk Paint in Reminisce is the perfect shade of pink for a little girl's room. Apply paint lightly with a brush if you are using a stencil. Add additional coats as necessary.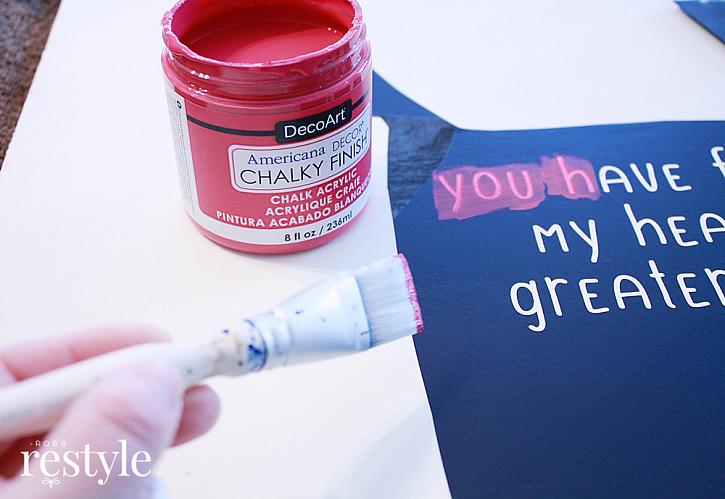 Mount your wood inside the frame and your art is ready to hang. Adding chalk paint to the plaster frame helps it from chipping more and even looks a little like plaster when it dries.

There's something really modern and chic when you paint the frame and the sign the same color. It also helps this sweet little quote pop.