Posted by DecoArt on Aug 20th 2013
I love glitter. Really - add it to anything and instantly I think it's better! And I've seen plenty of Starbucks tumblers out there that have been made fabulous with a little glitter. So when I came across this "design your own" travel coffee mug I knew just what I wanted to do. I could go with so many of the tutorials that are out there for glitter glasses, but you know what? Glitter can get messy! The solution? DecoArt Craft Twinkles!
Items Needed:
Instructions:
Take apart the mug or tumbler. Pour DecoArt Craft Twinkles inside the outer part of the mug. Rotate the mug so that the Craft Twinkles covers the inside well. Turn the mug over onto a paper plate to let extra Craft Twinkles run out and let dry completely. Once dry, simply put the mug back together!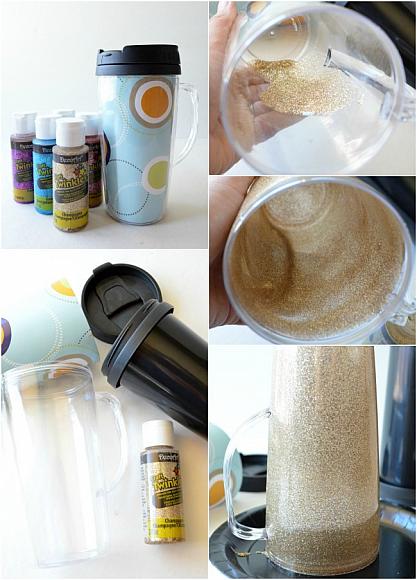 How fun is that? The world's easiest glitter mug. And almost no mess! Really, if you can keep a craft mess to a little paper plate, that's great in my book. And I've had so much fun using my new fancy mug!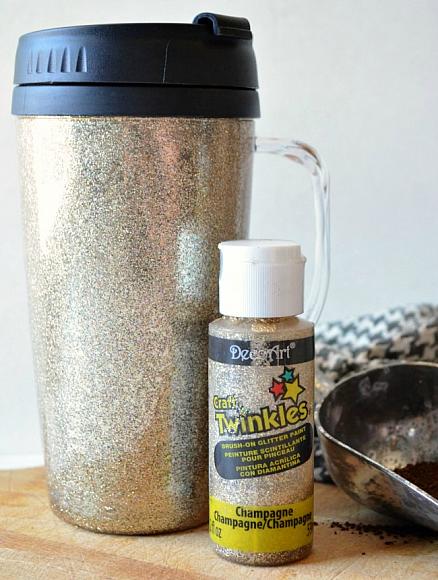 I really love DecoArt Craft Twinkles. You should try them today! So I have to ask - what would you glitter?
xo, Kimberly