Posted by DecoArt on Sep 26th 2013
Hey Y'all!
Halloween is my favorite holiday to decorate for and I can't wait to share this project with you!  You will not only have a creepy and beautiful Halloween decoration, but you will also learn how to weather wood to make any wood old and worn. 
Items Needed:
Instructions:
I have a confession to make. I am not a fan of black birds. If you have ever seen Alfred Hitchcock's movie, The Birds, then you will totally understand why black birds can really be spooky. You know what else freaks me out? Birdcages from the 1990's that are desperate for some updating...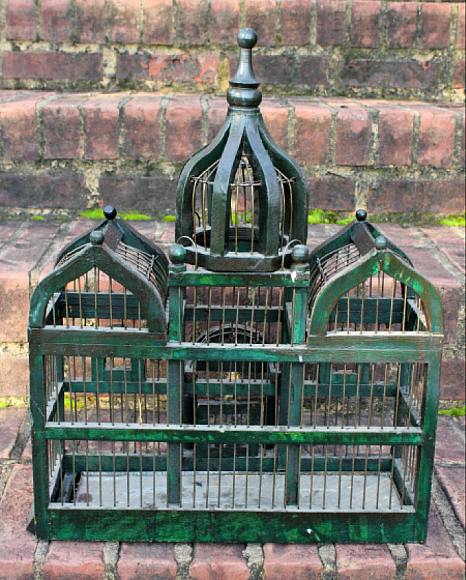 I know, what a horror! Don't worry, I have the perfect solution for you... Americana's Weathered Wood. Take any type of wood and acrylic paints and make them crackled and aged in just a few simple steps. Let's learn how...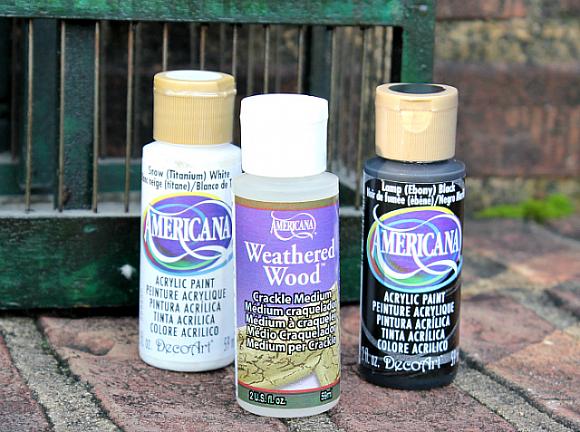 Step One. The first thing you will do is paint the birdcage in whatever color you'd like for the crackling to be in. I wanted a white crackle to show through, so I painted it white. Let dry completely. Now, paint on a layer of the weathered wood medium and let it dry completely.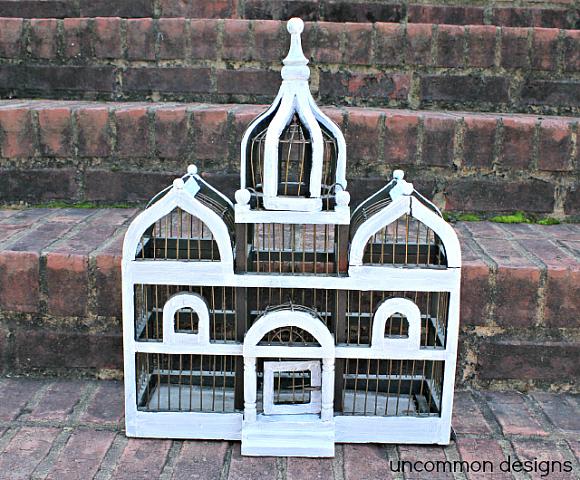 Step Two. Paint a layer of the black paint. Once it dries, the crackling will begin to emerge. That is it! It could not get any easier than this!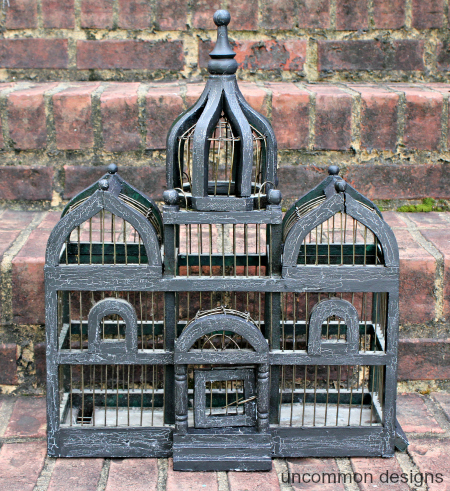 I am amazed at how well the weathering medium worked and can see a zillion projects to use this with. For now, all of my Halloween goodies are getting a little aged!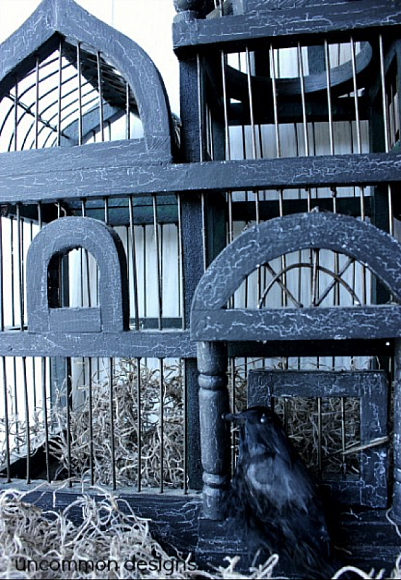 Happy Crafting!
*Trish