Posted by DecoArt on Oct 13th 2013
Hi! It's Ginger from GingerSnapCrafts.com! I'm back to share another cute & easy tutorial featuring DecoArt paint. :) You might have already heard but just in case you haven't yet, DecoArt has just come out with the American Multi-Surface Satin paints line! I love, love, love these paints! They can be used on just about anything ~ on glass, metal, wood & more. I love the vibrant colors, too! Some of them were just right for this easy Halloween craft. :)
Items Needed:
Wooden Blocks
Paint Brushes
Instructions:
For this project I used the Americana Multi-Surface Satin paint in eggplant, school bus, apple green, poppy & black tie.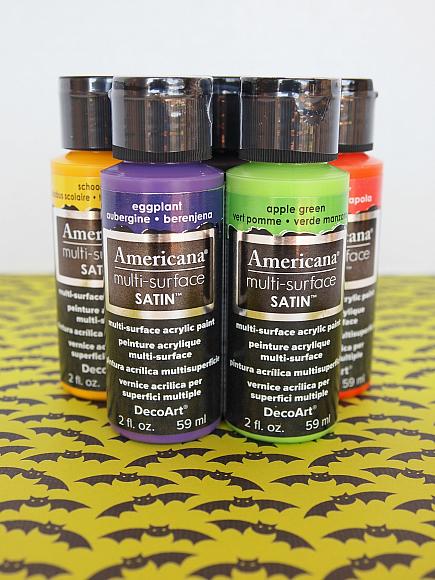 For my blocks I had these wooden blocks I had bought quite a while ago from one of those daily deal sites. I'm glad I finally decided to use them. ha! ;) You could also use a 2x2 board cut into smaller blocks. My blocks weren't cut all the same. Some were a little taller & some were a little shorter. Some were a little wider & some a little skinnier. Have fun ~ mix them up! ;)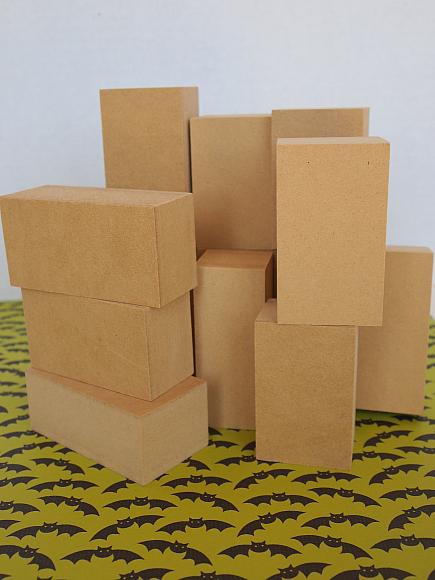 Then I painted my blocks with a foam brush. I put about 2 to 3 coats of paint on each block.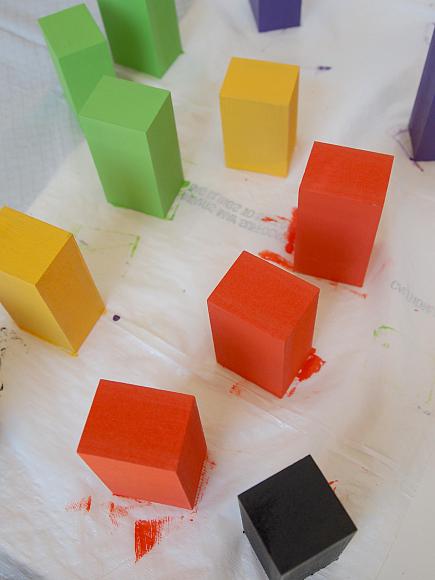 While my blocks were drying, I cut "Happy Halloween" out in white vinyl using my digital craft cutter using the "An Accidental Kiss" font. If you do it this way make sure you measure your blocks carefully. Since each block is a different size it makes a difference on how big your letters need to be. (If you don't have a digital craft cutter you could use a stencil, paint marker or order vinyl letters online.)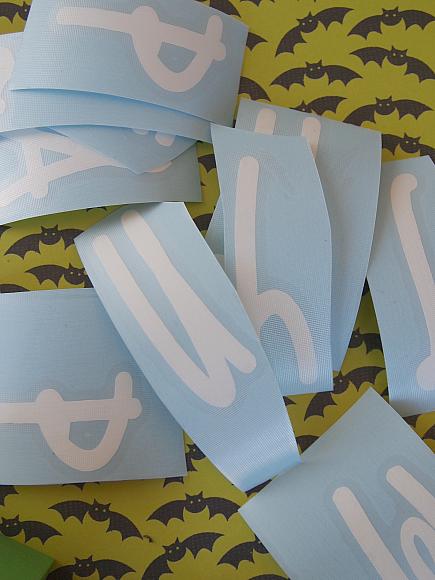 Then I applied my vinyl letters. I love how the white letters really pop against the colorful blocks! :)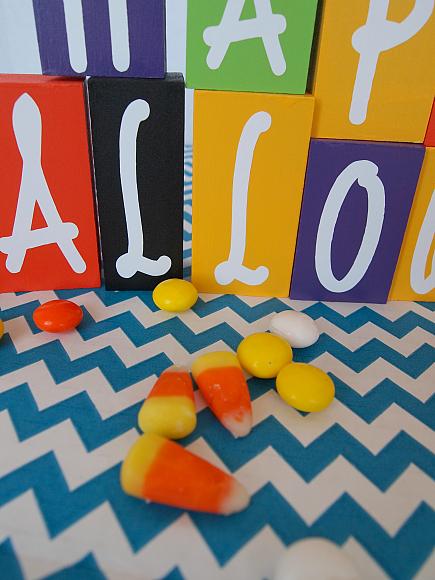 I love how this project turned out ~ not too spooky or scary & with colors that are perfect for a Happy Halloween! :)