Posted by DecoArt on Dec 23rd 2019
A new year is right around the corner and that means a fresh start, new beginnings and time to get things in order and organized. Don't you agree?
Today I will be showing you guys this unique jewelry organizer using materials I am sure must already have at home.
So let's get into this tutorial.
Items Needed:
Grid Wire Storage Shelves
Stencil Brushes
Instructions: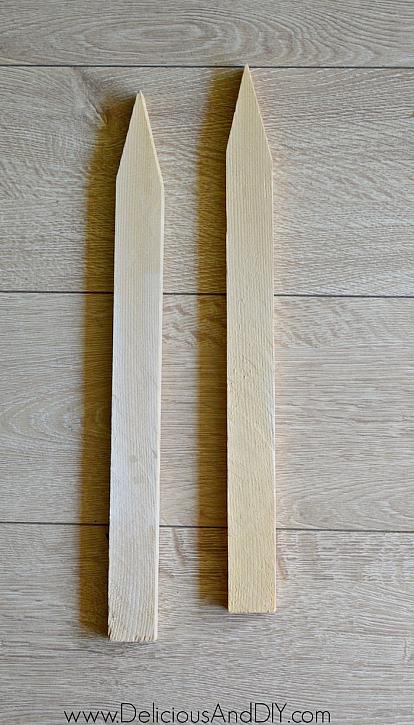 Step 1: So for this DIY Jewelry Organizer I used wooden stakes and leftover grid wire storage shelves I already had at home. You can, of course, use a square wood pegboard piece or even leave it empty.

Step 2: First, off I went and painted each wooden stakes in the color Baby Blue, Mermaid Tail, Whispering Turquoise and Tropical Blue.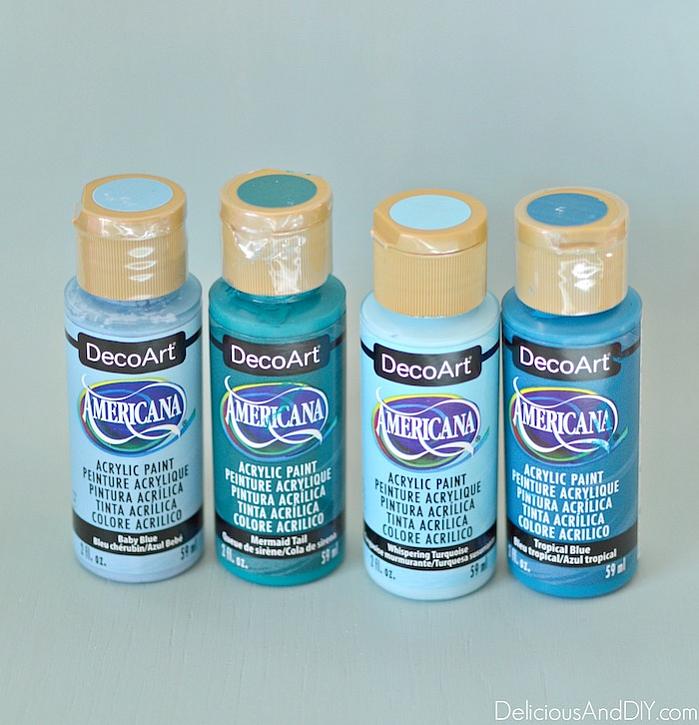 The wooden stakes only needed a coat each to cover it fully.
This part is optional but my idea was to also add tiny mini shelves to the organizer and I had leftover small wood pieces that I planned on attaching on the grid with just simple glue.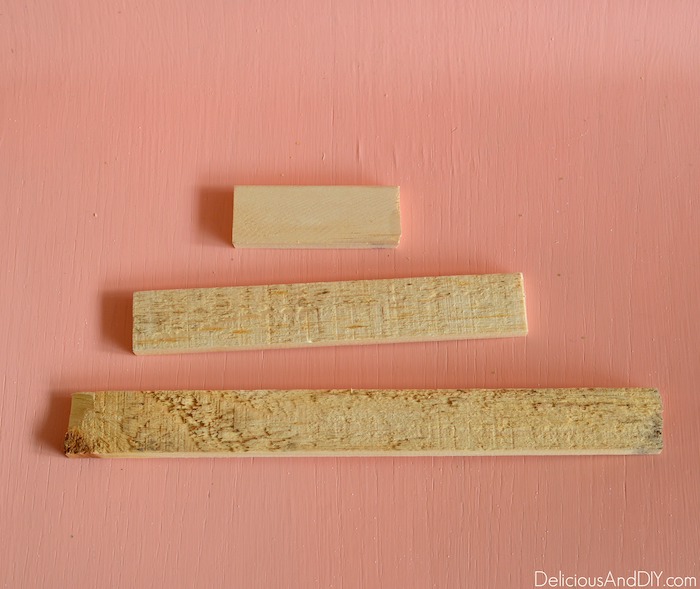 I didn't need it to be a very strong shelf as I was going to place some light rings on it.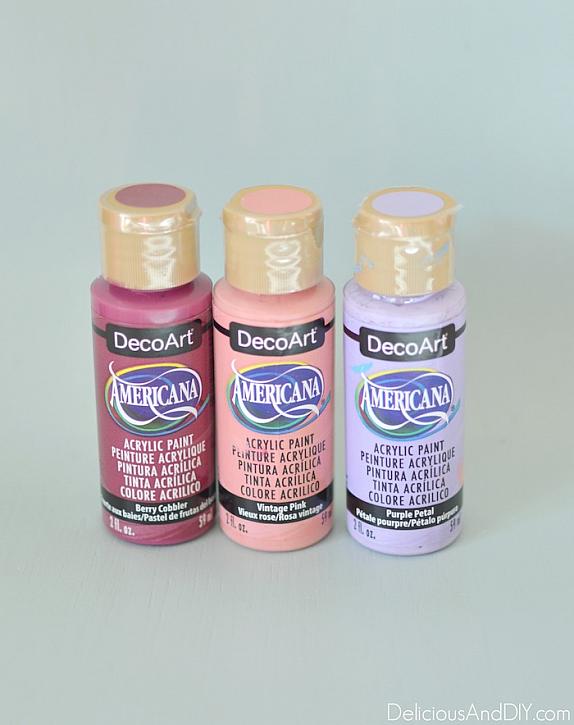 These three pieces of wood I painted in the color Berry Cobbler, Vintage Pink and Purple Petal.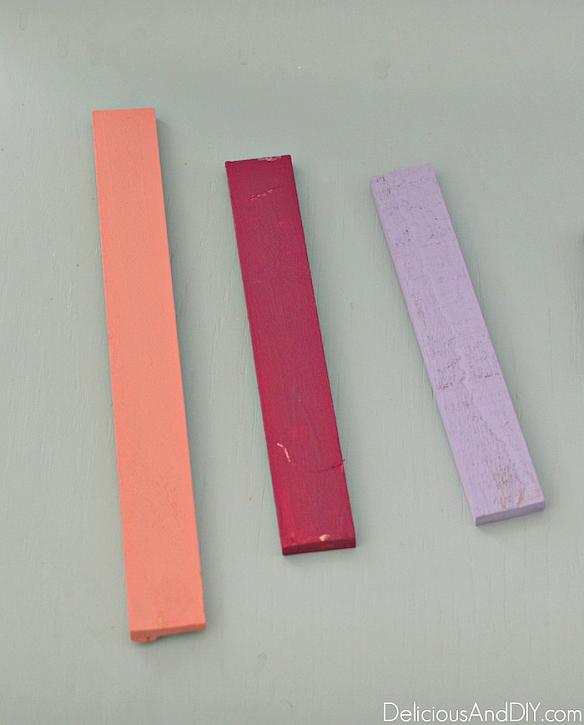 Step 3: After that, it was just a matter of attaching the wooden stakes onto the square grid. I glued two wooden stakes on the first two sides.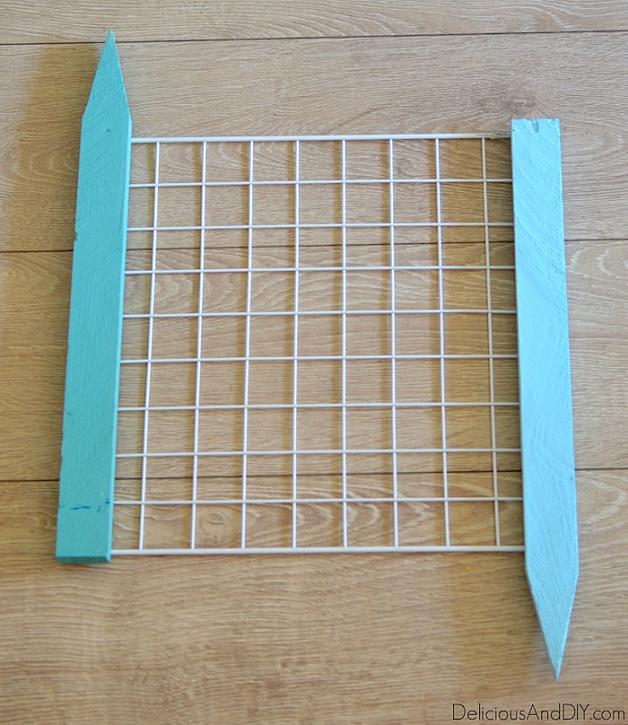 And then on top of the first two, I glued on the rest of two wooden stake pieces. Give a complete full day to dry out.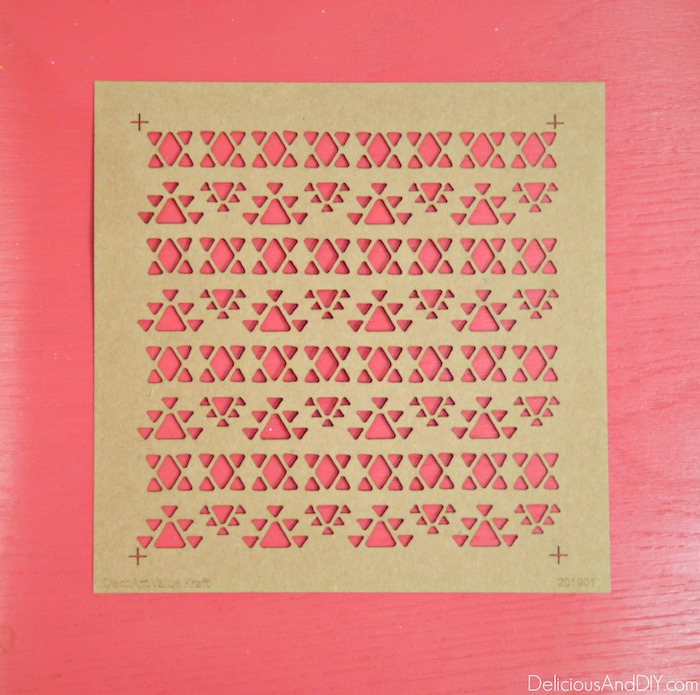 Step 4: I used the southwest Kraft stencil for this jewelry organizer. First I cut the stencil in a thinner strip so it was easier to stencil on the wooden stakes.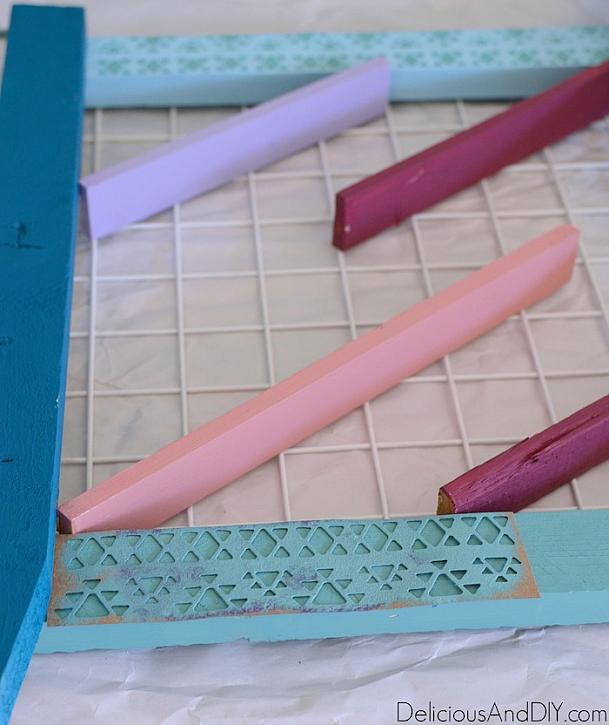 I used the same shades of blue paints I used originally on the wooden stakes. The lighter paints on the darker paint colors and vice versa to give it some contrast.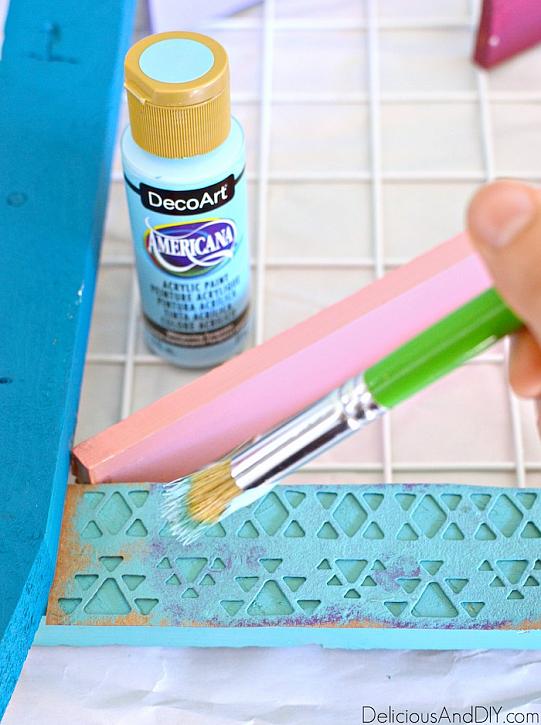 Place the stencil on the wooden stakes. Dab the stencil brush into the paint and remove the excess paint on a piece of cloth and then start stenciling in an up and down motion.
Step 5: The last step was to hammer in a few nails into the wood so I could hang all my necklaces and the mini shelves were going to serve the purpose of holding the rings. The background grid served the purpose for hanging earrings.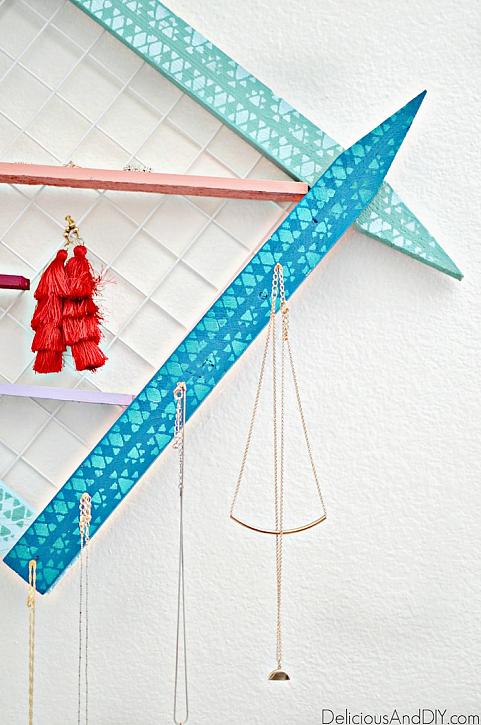 To hang the jewelry organizer you can tie a piece of yarn at the back and hang it from a nail.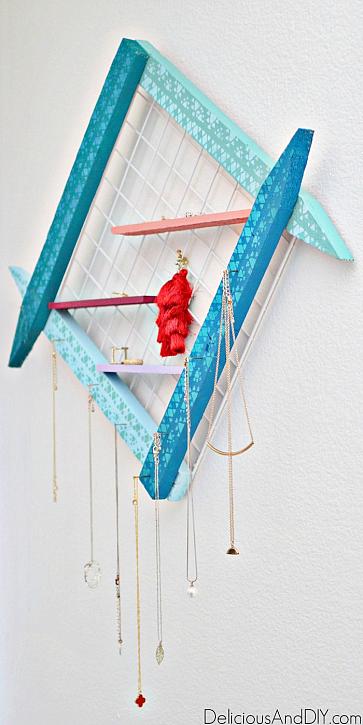 And there you have it.
All Done.
What do you guys think?