Posted by DecoArt on Dec 23rd 2015
The year is quickly coming to end and as the holiday's pass it's time to ring in a new year. Our partying on New Year's Eve usually consists of pajamas, board games, and watching the ball drop on TV. We might even get crazy and throw in a puzzle in there too. :) Most of the time the kids will fall asleep early but I usually like to make things exciting with a small party table and decorations. Over the years I've made DIY party hats and glittered cups for our fancy apple cider. I always enjoy doing small things like this for the kids. This year I'm planning a gold glitter party theme so I've been gathering ideas for inspiration. Today I'd like to share with you some New Year's Eve party ideas you can easily make at home.
---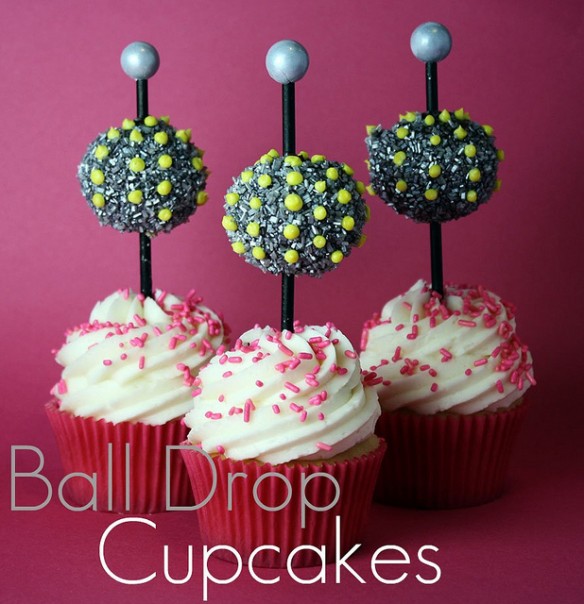 I'm a big fan of pink and gold. I think these
champagne cake pops
are absolutely adorable!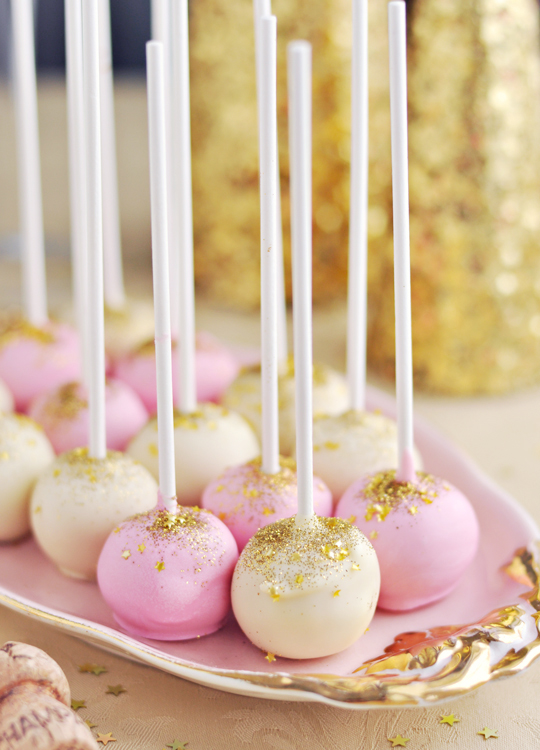 Create an easy
party backdrop
with paper and a circle punch. This tutorial uses wrapping paper, which is a great way to get rid of any leftover from Christmas.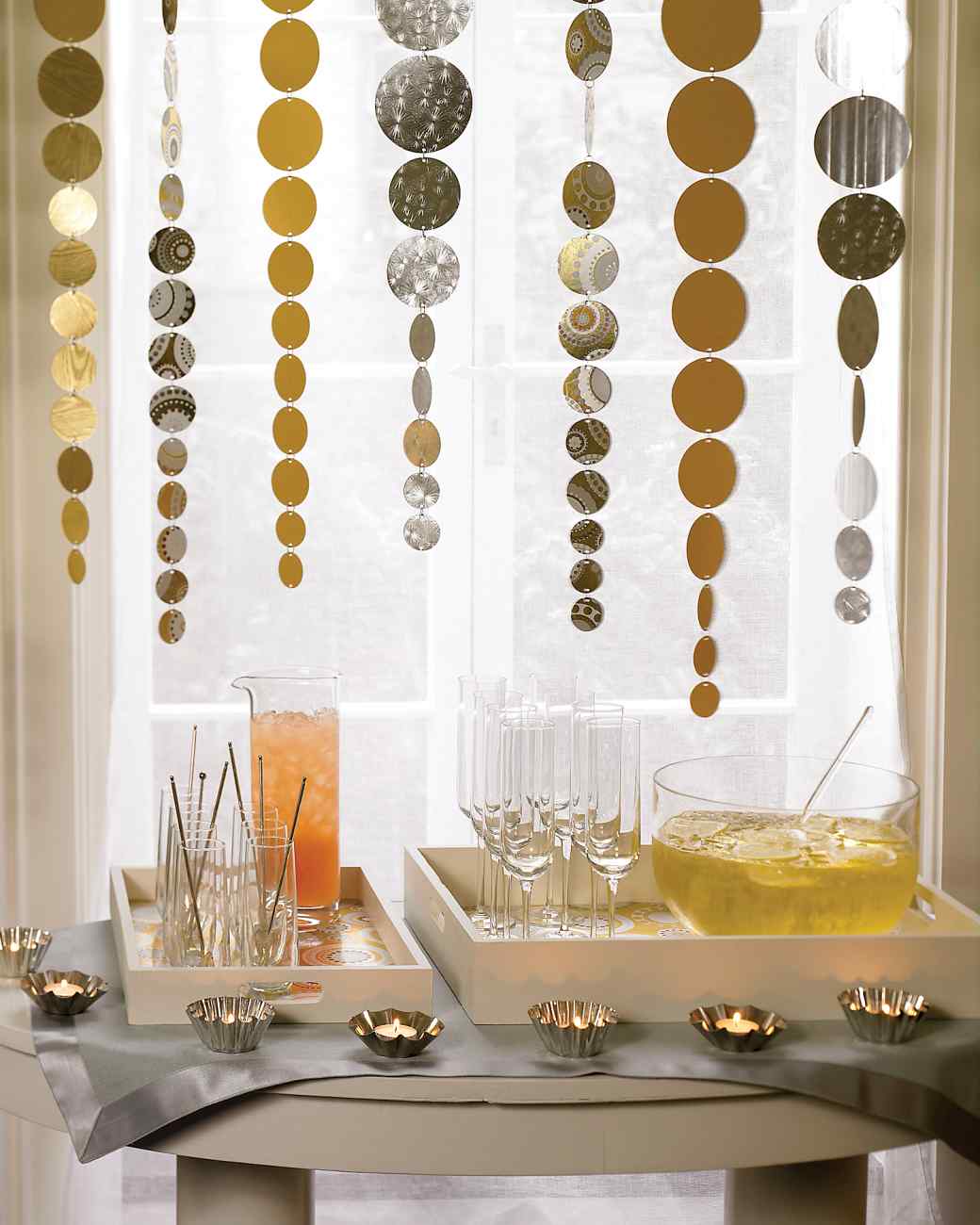 Use leftover ornaments to fill vases for an easy centerpiece.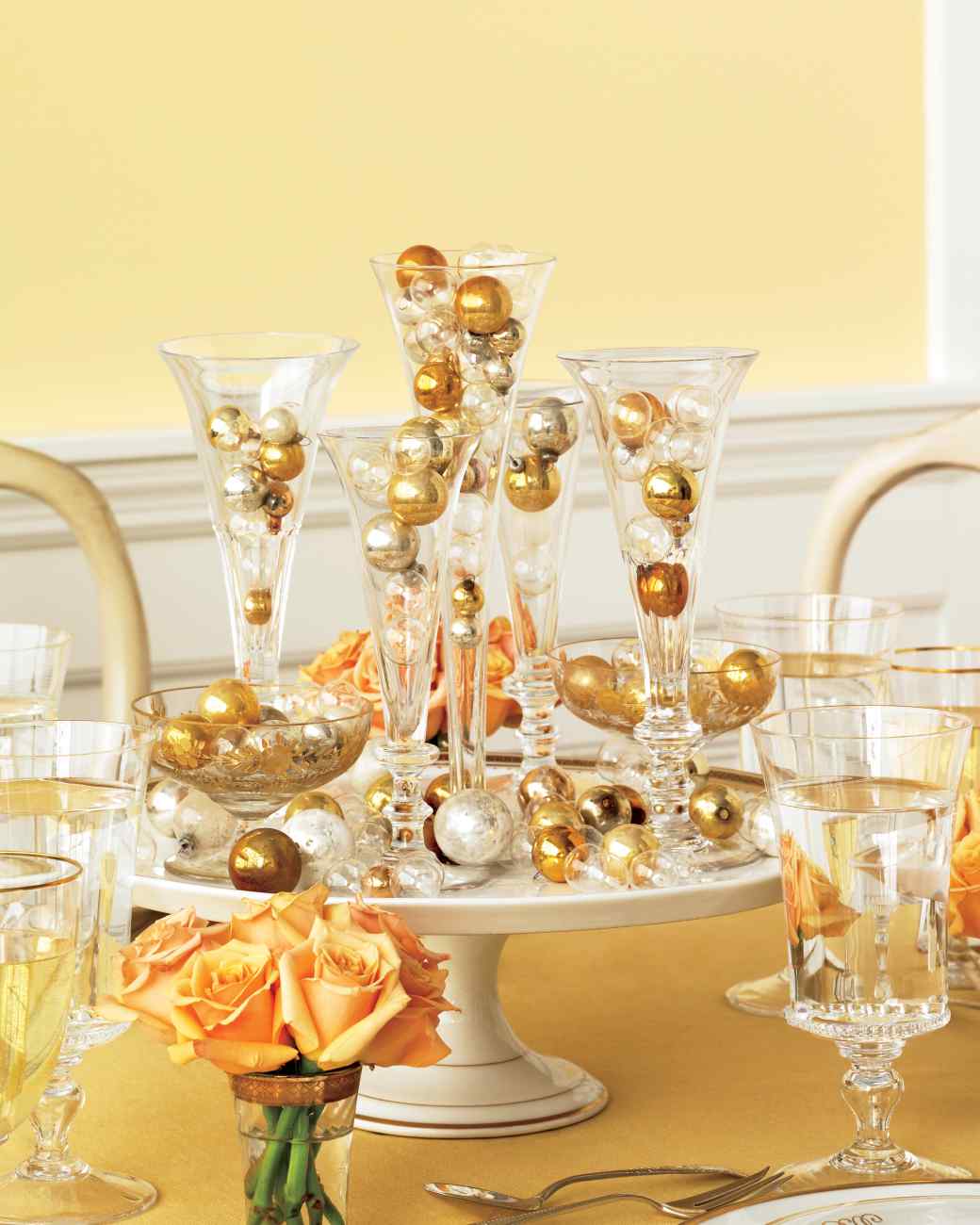 Glam up some inexpensive
party cups
with Americana Decou-Page and glitter. I've tried this project on wine glasses before and they turn out really pretty with gold glitter.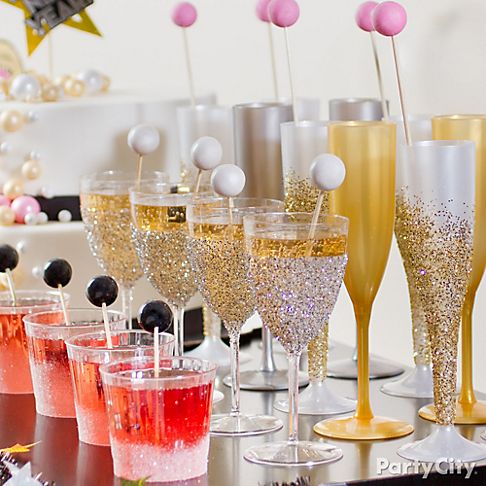 If you're hosting a party download these
printable sparklers tags
to give out as party favors.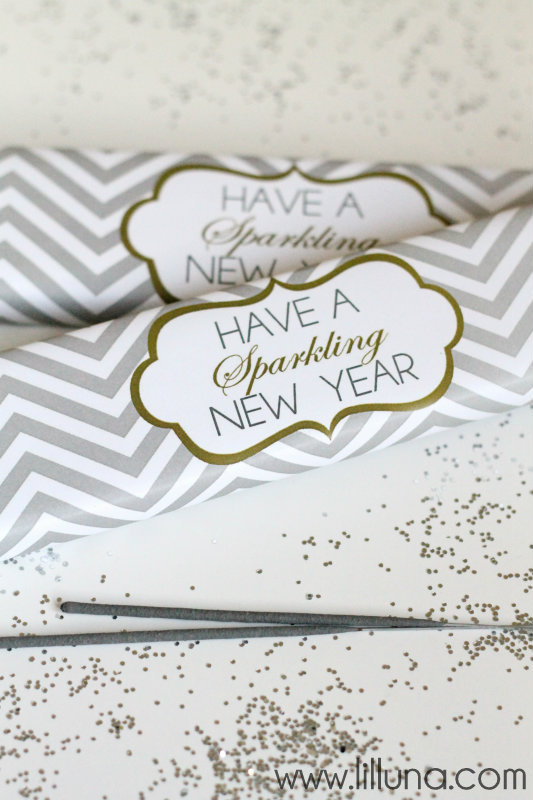 How do you celebrate New Year's Eve? Do you host a party for friends and family?