Posted by DecoArt on Jan 11th 2017
The new year is a great time to start getting organized and planning things out. These easy DIY Notebook and Pencil Pouches tutorials will help you get a jump start by planning, organizing, writing down goals, and more. Having personalized office supplies make things so much better and help motivate me more.
I love pretty pattern scrapbook paper and these DIY Notebooks are personalized with fun wrapping paper and cork stickers.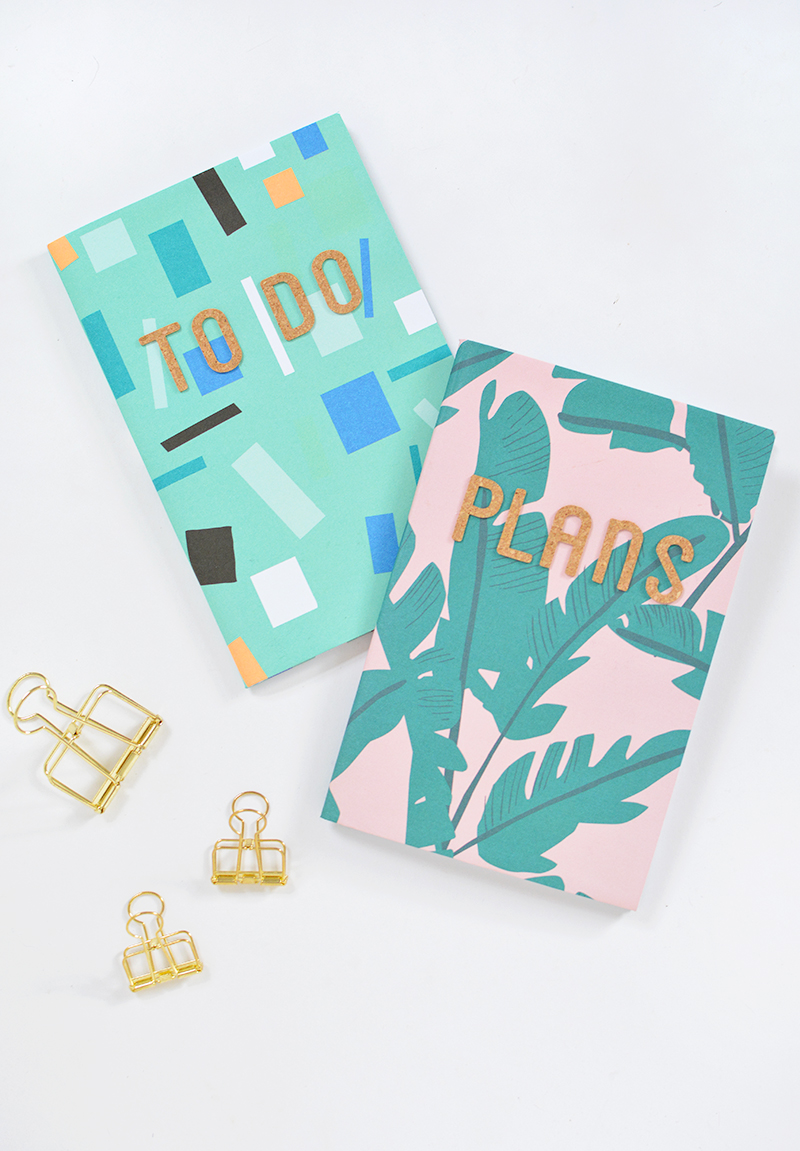 These DIY Marble and Copper Stationary Notebooks look upscale and expensive but they're not. They are made with inexpensive contact paper for an elegant look.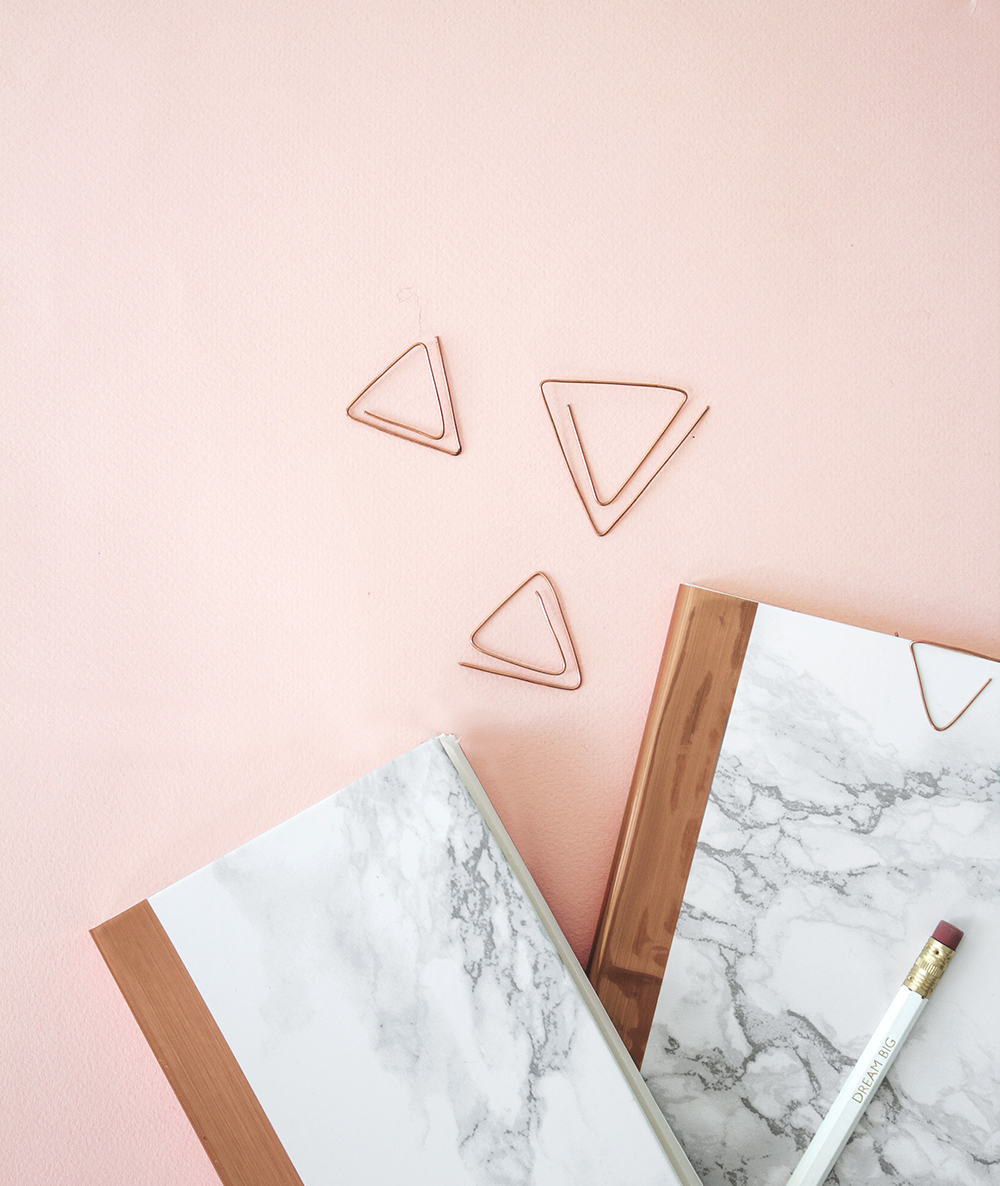 We love the look of these Minc Foiled Notebooks. The colored foil is so bright and fun. We have got to get a Minc and foil all of the things.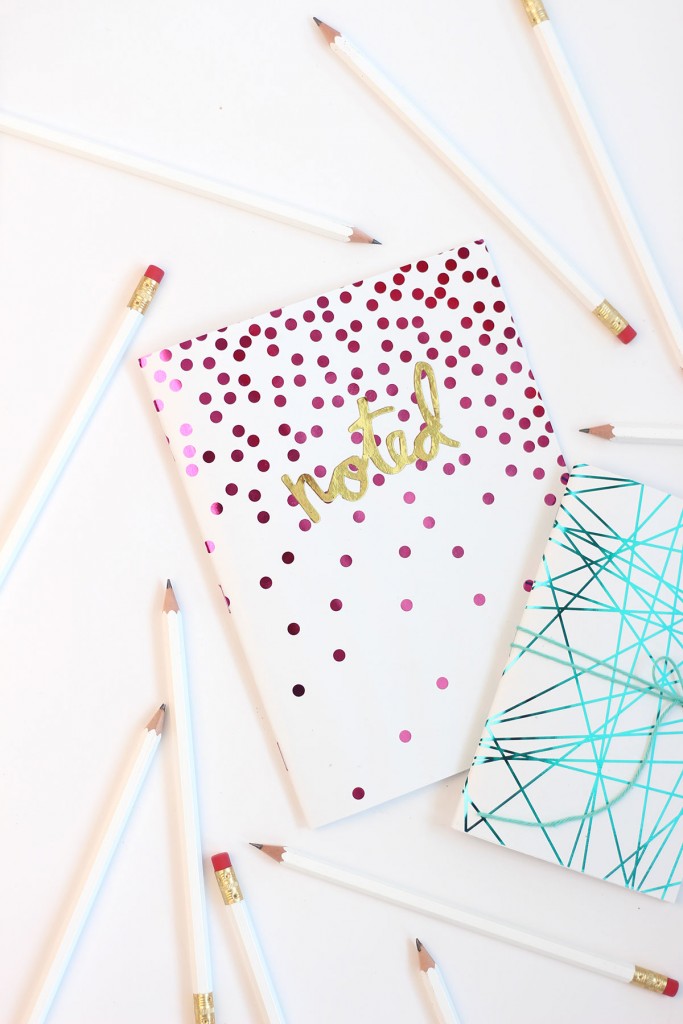 Here is another Gold Detail Notebook made with contact paper. With this simple tutorial and no special tools needed except a pair of scissors. I love that you can create your own pattern and shapes.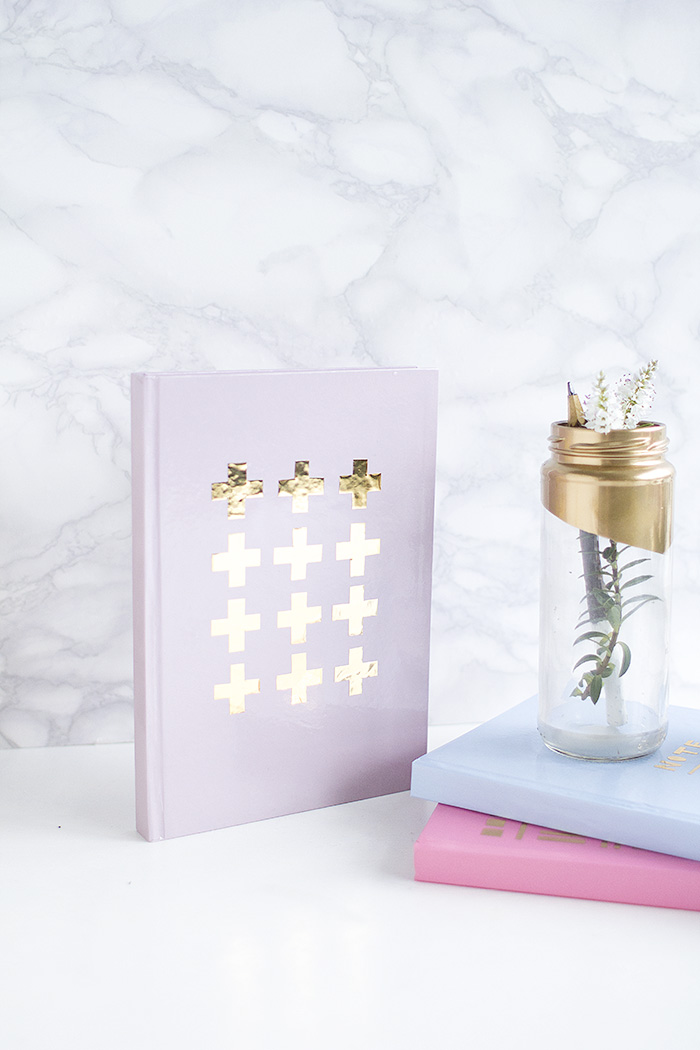 How fun are these Printable Notebook Stickers?! These fun foodie stickers are great for decorating an already pretty notebook.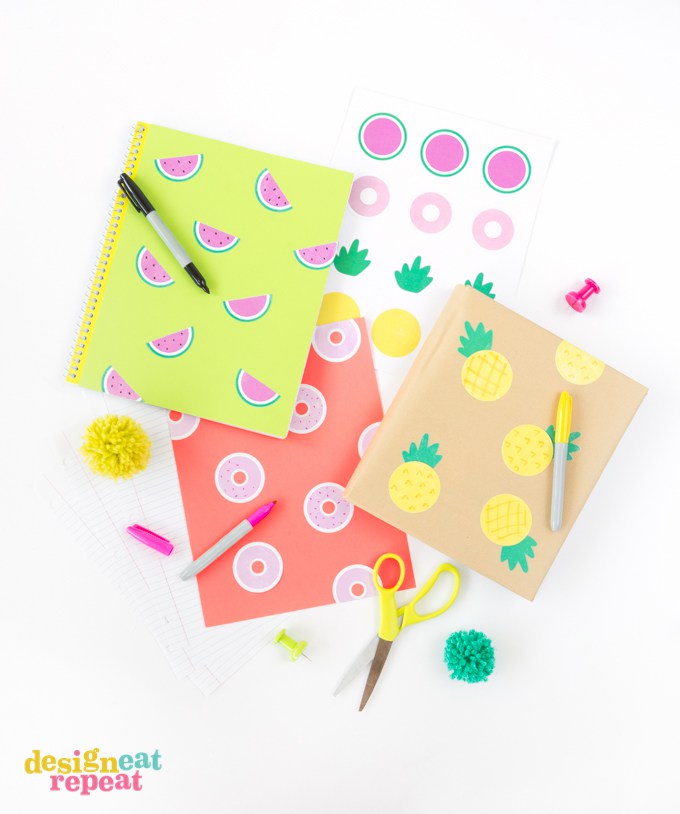 This Stenciled Journal tutorial is super creative. The stencil is a classic pattern and painted with Dazzling Metallics.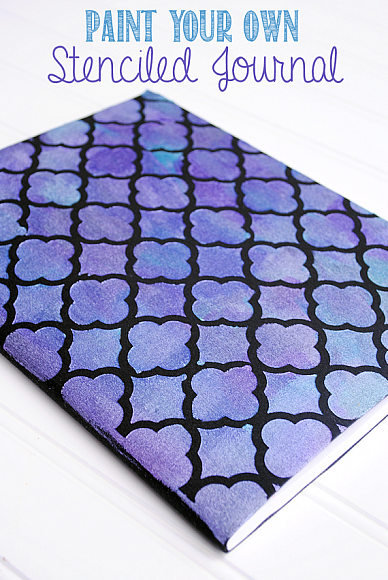 These Mini Pocket Notebooks are made from cereal boxes which is great because we all have these at home. This is such a fun re-purposed craft project.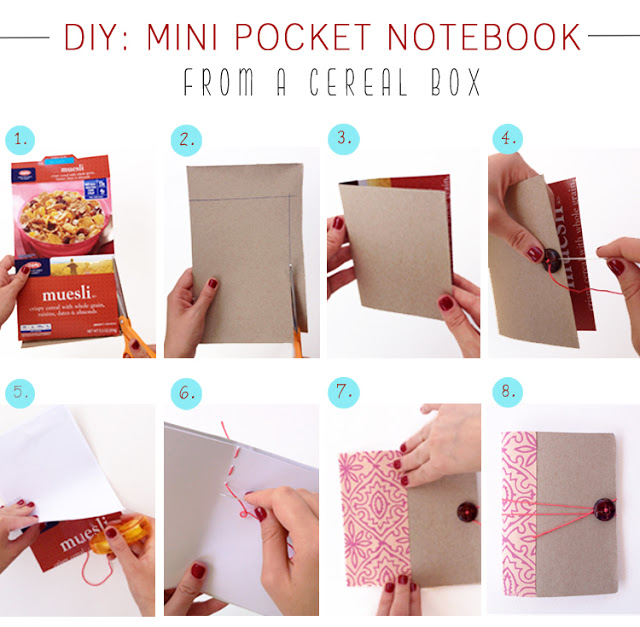 Paint Your Own Palm Leaf Pencil Pouch with adhesive vinyl and multi-surface. The color green and plants are super popular and this trend is here to stay.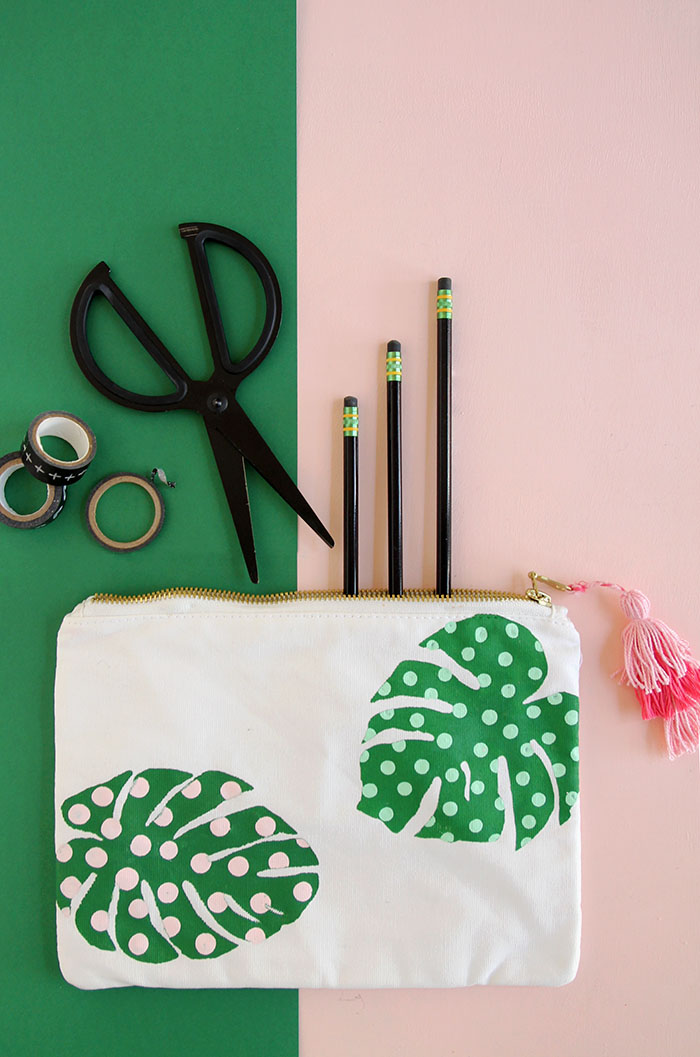 These Boho Chic Pencil Boxes are so cool for the teens and tweens. Create these cool boxes with a tribal stencil and multi-surface paint.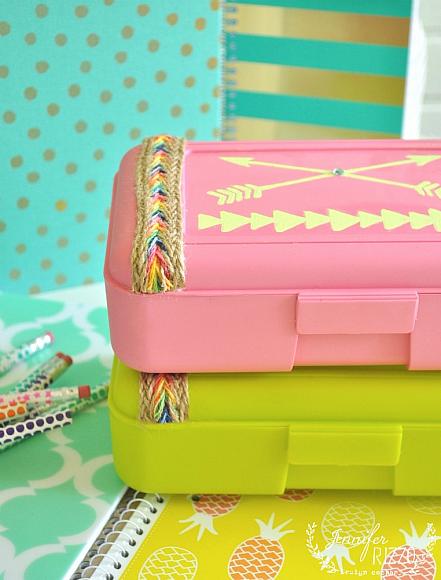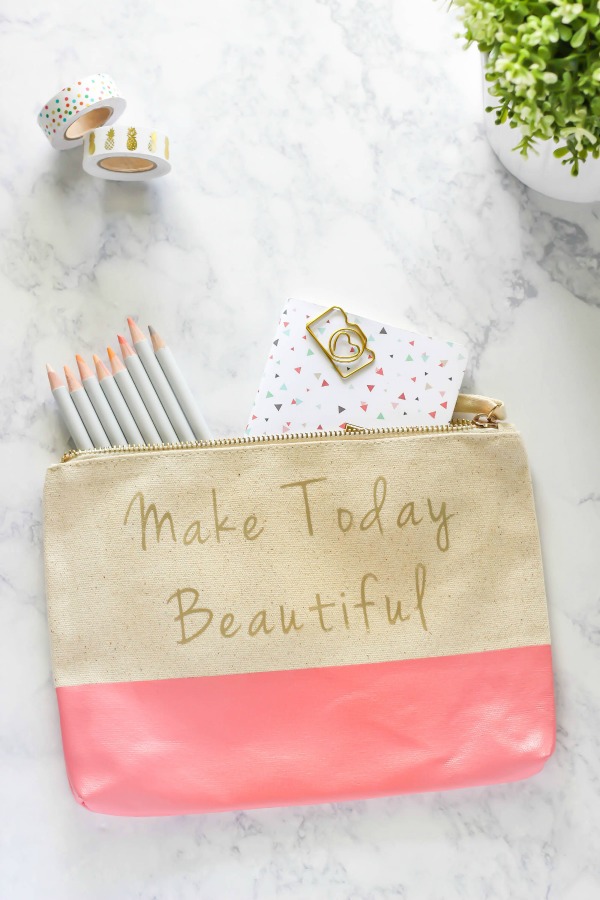 Finally, this Notebook Paper Pencil Pouch combines both office supplies in one. Painted with SoSoft paint and sewed together with this easy step by step tutorial, this little pouch is perfect.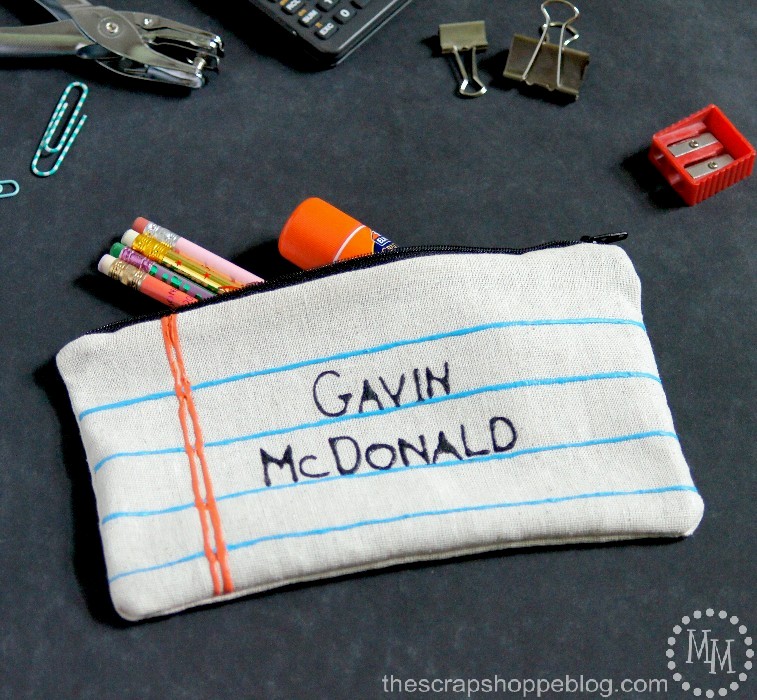 We hope these easy DIY Notebooks and Pencil Pouches tutorial will help you get organized for planning for the new year.