Posted by DecoArt on Apr 16th 2019
For me, paint has a certain kind of magic about it. I love that for a few dollars, you can completely transform an item… That to me is magic! I wanted to share this painted and stenciled outdoor bench makeover with you because it is such a great before and after! Since the bench was really old, and I knew it was going to be sitting outside in the elements, I also didn't need to do much prep on it, except remove some flaky paint.
I used Americana Decor Curb Appeal in Hampton Blue as my base coat (did you know that Curb Appeal is great for lots of outdoor projects, not just doors and shutters?), and Americana Decor Outdoor Living in Picket Fence, along with Americana Decor Greek Key stencil to give it a new look.
Items Needed:
Tarp
Painter's Tape
Paintbrush
Sandpaper
Instructions:
Before: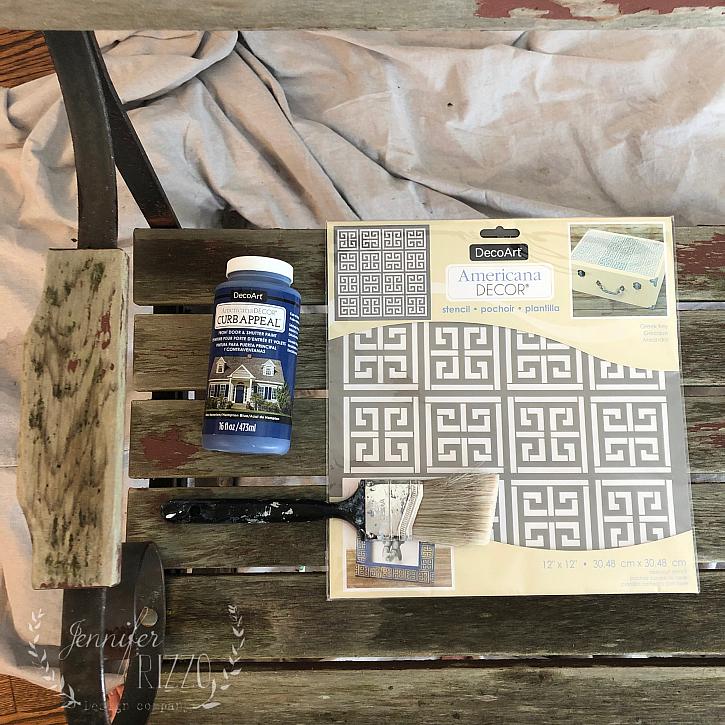 Step 1: Use sandpaper or a wire brush to remove any loose or flaky paint.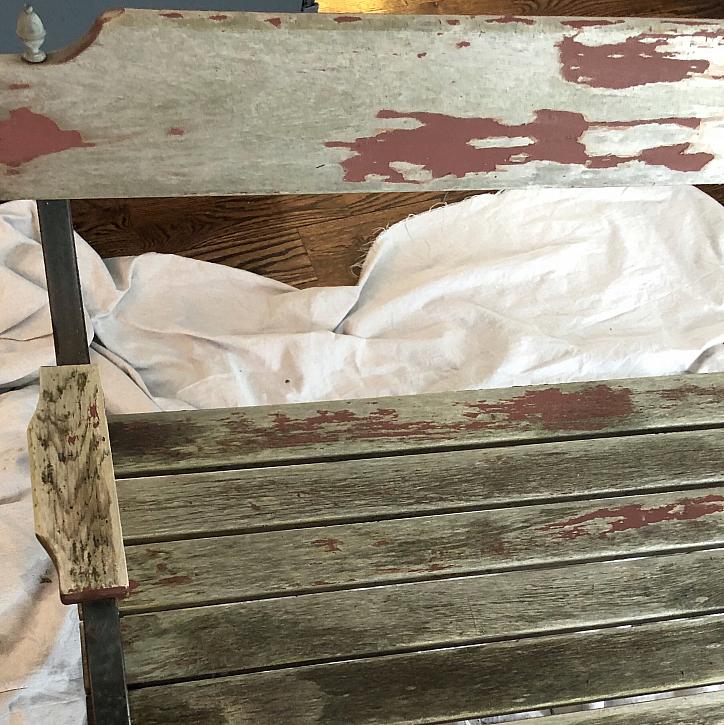 Step 2: Use a 2-inch brush to apply the Curb Appeal paint. It goes right over wood and metal. Paint the undersides and curvy parts of the bench first.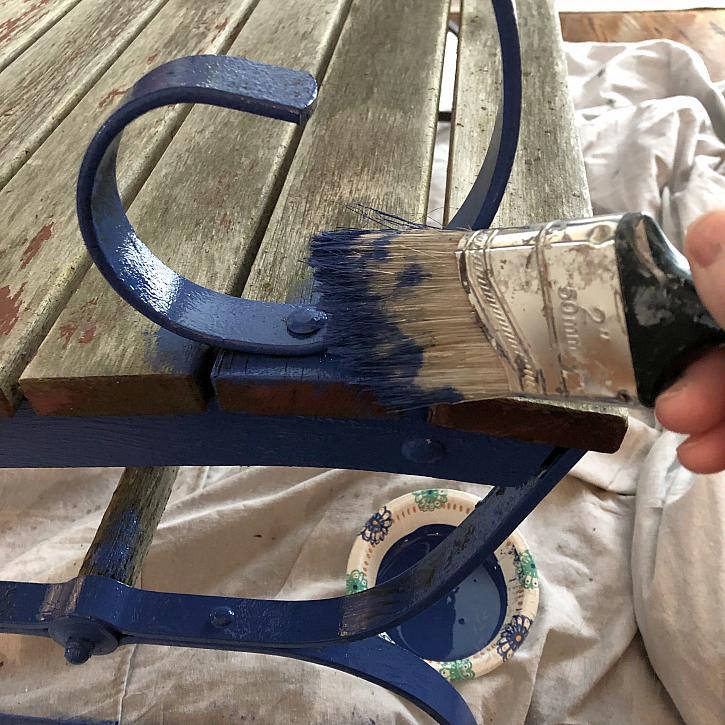 Step 3: Paint the flat sections and let dry completely before moving onto the stenciled portion of the project, or the painter's tape my remove some paint.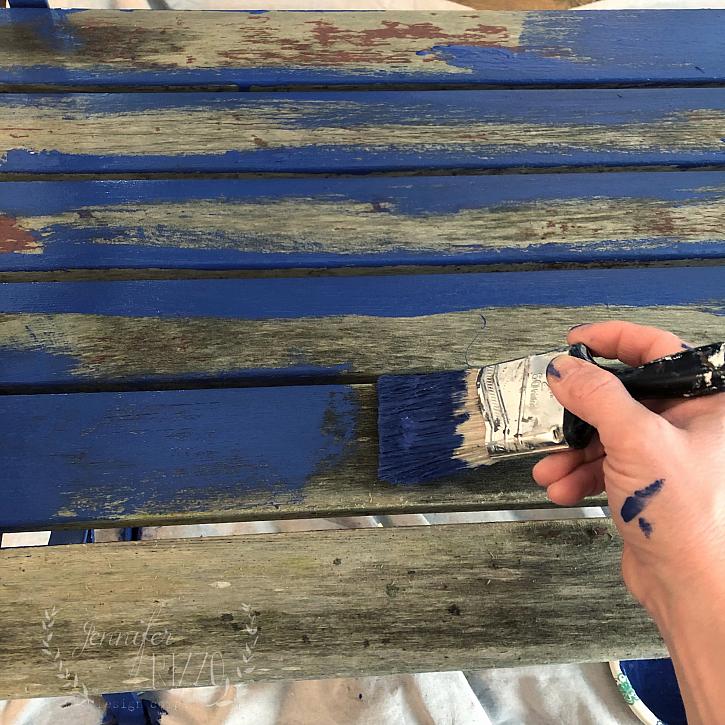 Step 4: Tape out areas where the stencil is going to be applied. I decided to do a slightly inset look on my pattern, and not cover the entire seat, so I left an edge of plain paint on each side. I also taped out a small "paneled" section on the back part of the bench.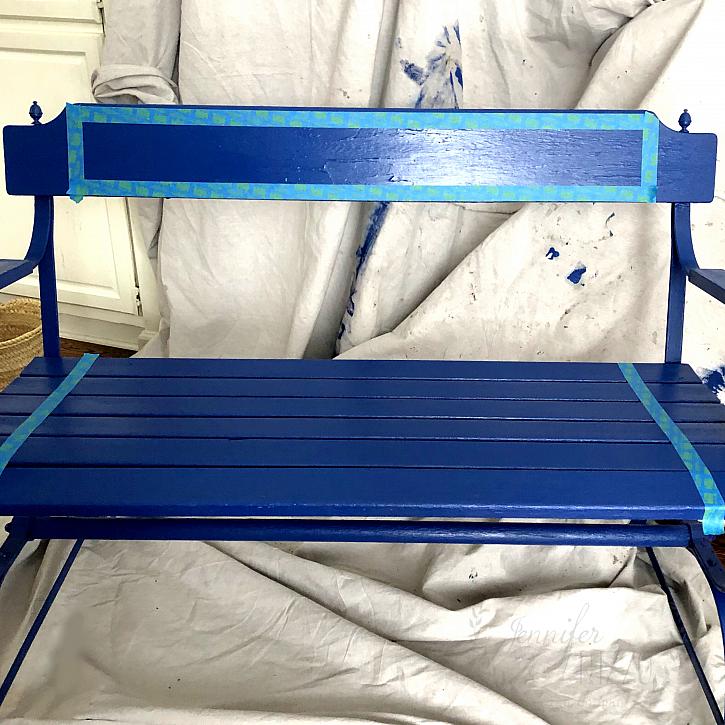 Step 5: Tape the stencil in the center, and work outward, matching up edges as the stencil is moved to the edge of the tape line.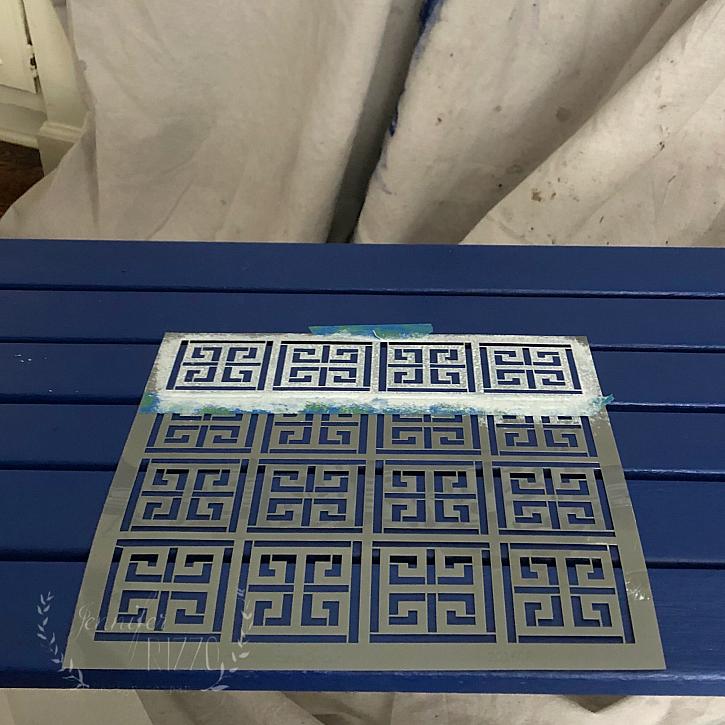 Step 6: Use a foam pouncer to apply the paint to the stencil. Once the entire pattern is completed, move the stencil to line up the edges.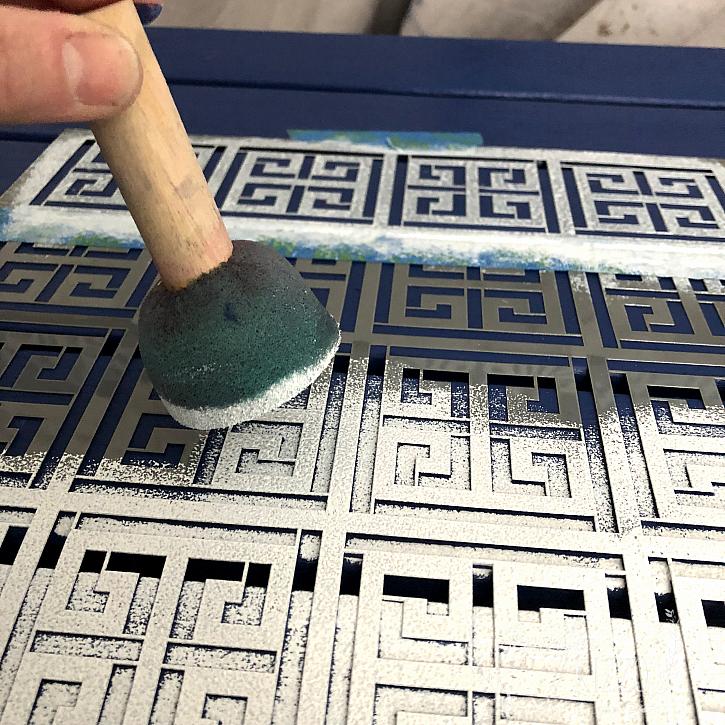 Step 7: Repeat for the top of the bench, lining up the pattern between the taped lines.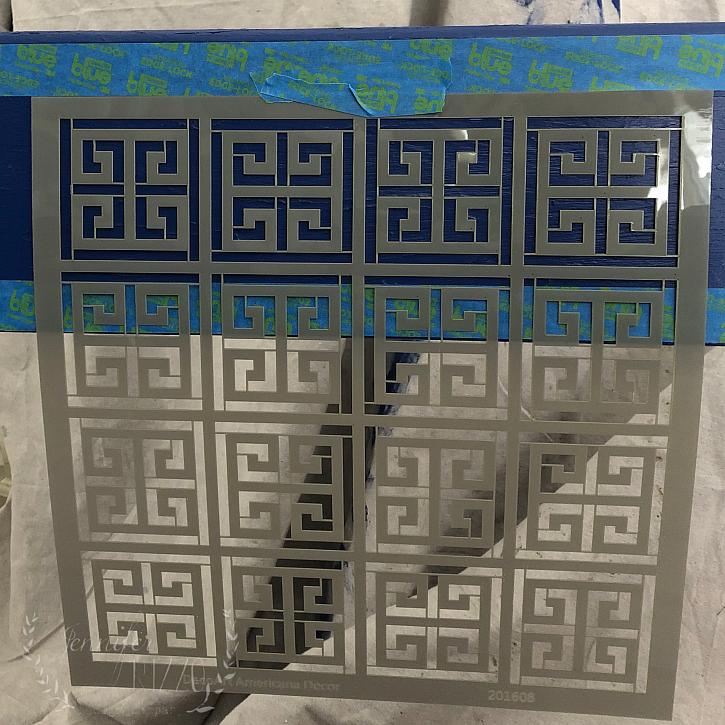 Step 8: Remove tape, and touch up any areas where the stencil may have bled under, and let dry.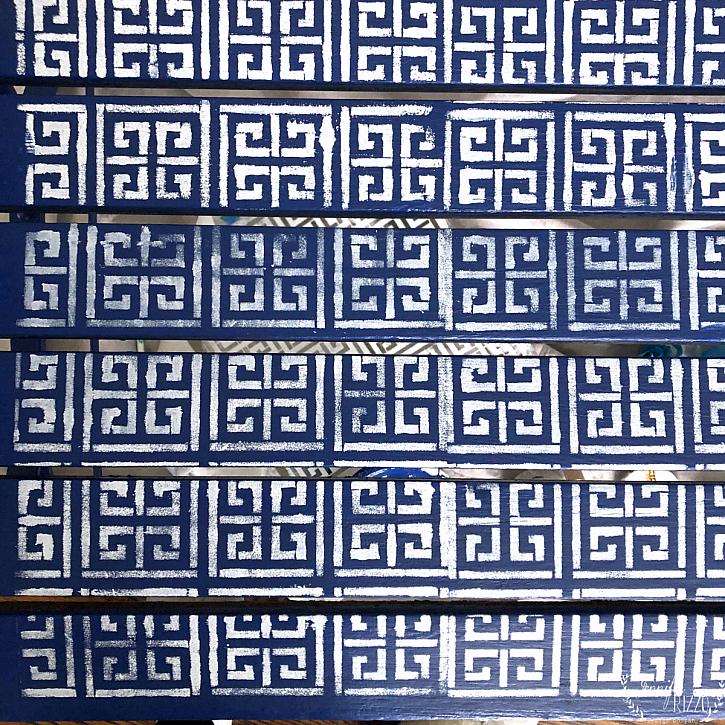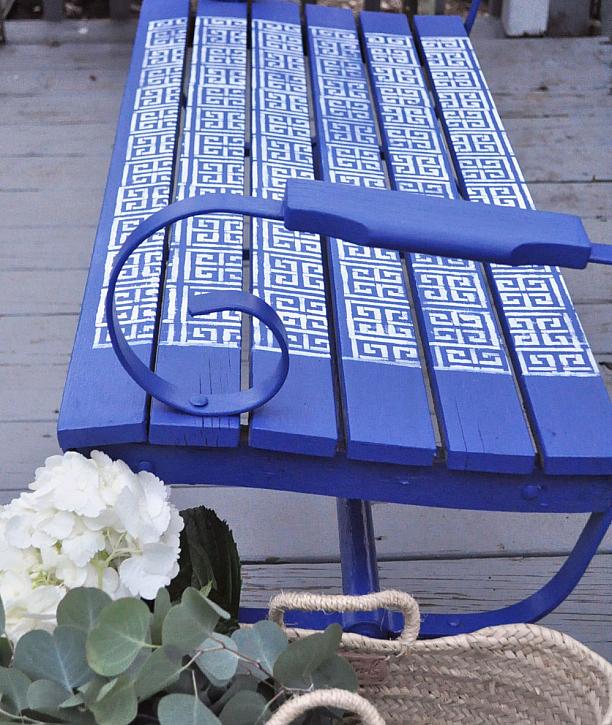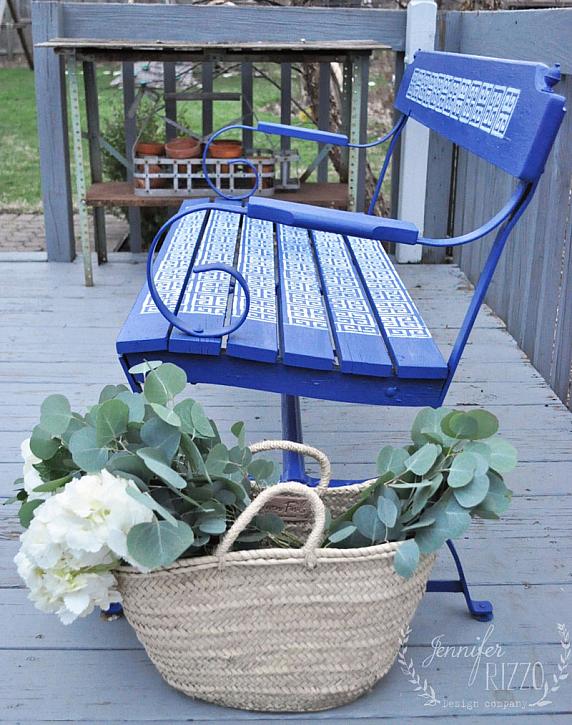 Once the paint is fully dry, enjoy your looks-like new bench! I love how the Greek Key stencil really adds a modern feel! My plan is to place it by my new cutting garden this year, and sit on it while I sip iced tea while I watch my seedlings grow!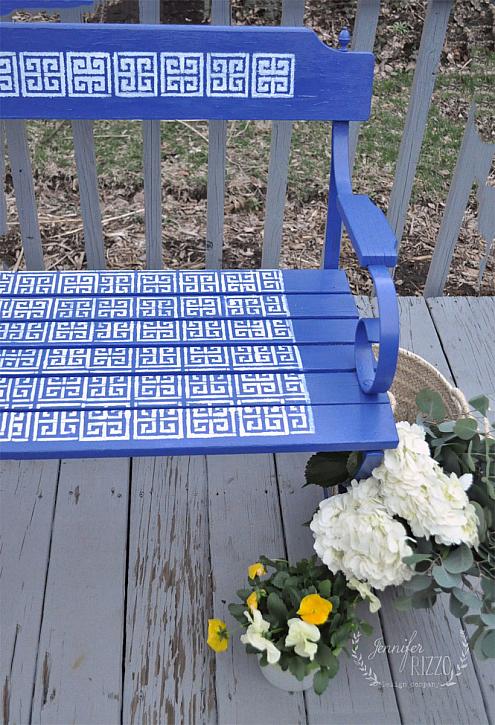 Find more creative inspiration, makeovers, and crafts at my site: JenniferRizzo.com, or visit my retail store The Collective lhe Makery in Lisle, IL