Posted by DecoArt on Nov 3rd 2016
It's fun to decorate the inside of your house for the holidays, but don't forget about the outside! This light up "NOEL" sign is perfect for the outdoors and a great way to add some holiday cheer to your porch!
Items Needed:
12" Letters
1" X12" Board Cut To 52" Long
Wood Glue
Drill And 5/16" Drill Bit
Christmas Lights
Bow
Instructions:
Gather your supplies.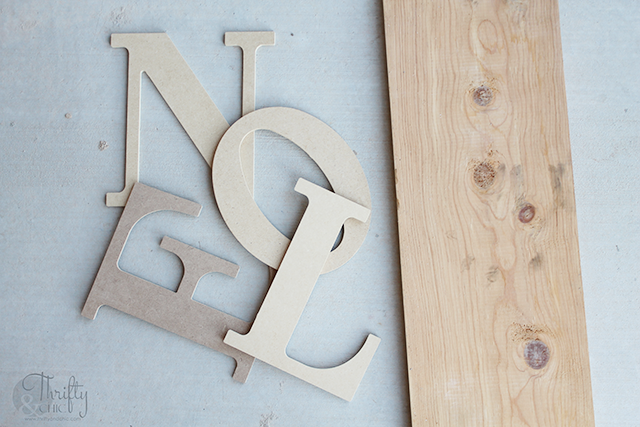 Paint the letters with Outdoor Living Ladybug and the 1x12 with Picket Fence. You'll want to do at least 2 coats for full coverage.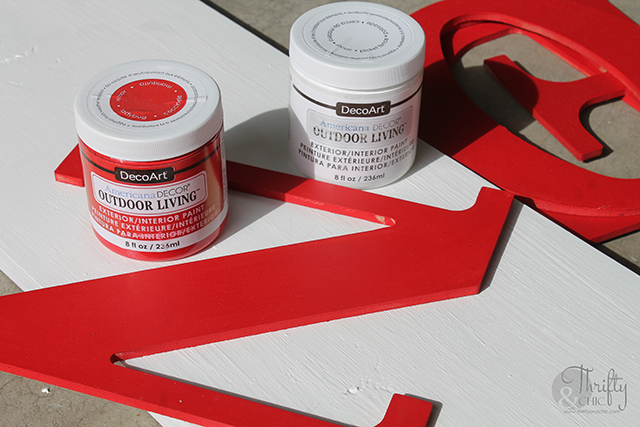 Once the paint has dried, use wood glue and glue on the letters to the board, spaced out evenly. Place some weight on the letters to insure a secure bond and wait for the appropriate amount of time to set.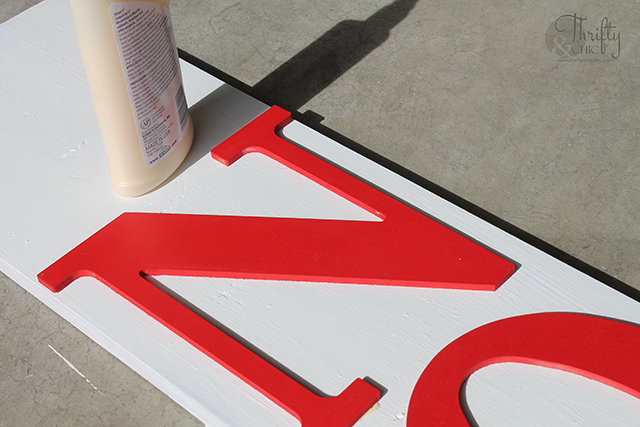 Drill into the letters. Try to make the spacing between the drill holes even.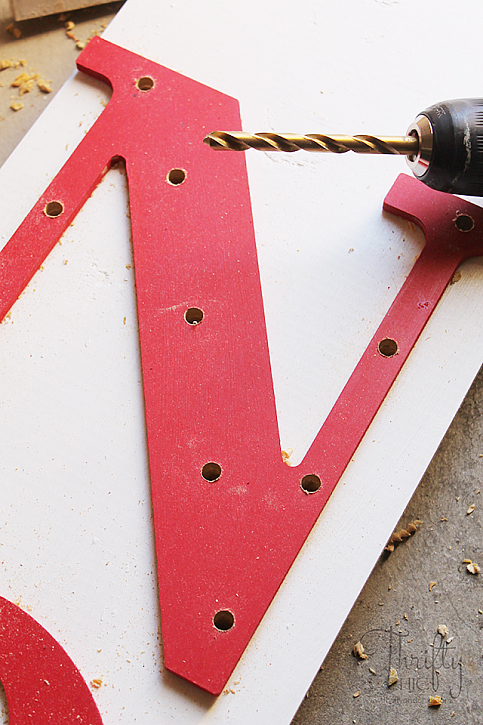 Cover the edges with Color Stain in Charcoal to give a more rustic look to the piece. You can also make all the white look weathered by applying a thin coat of stain to the front of the board if you wish.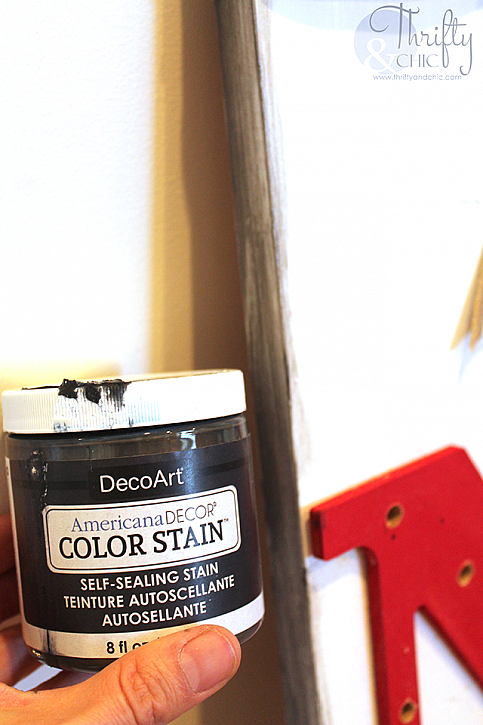 Add the bow to the top of the board.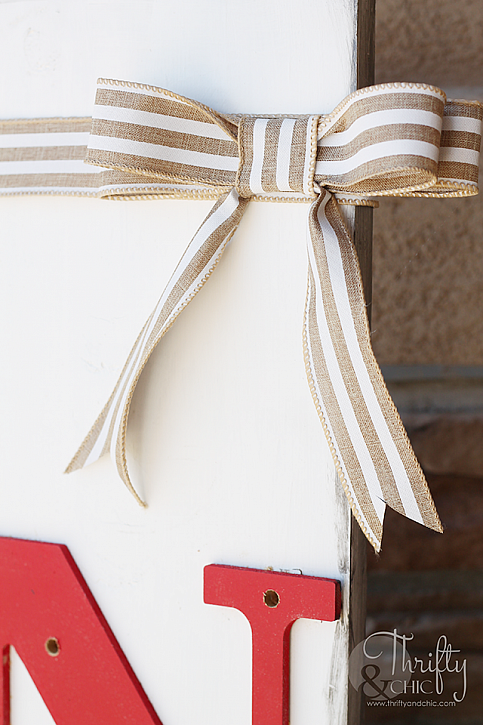 Place the lights in the holes. The 5/16" drill bit worked well for the lights I had. I just had to push the lights in a little bit to keep them secure. You'll want to do a test on different wood to see if your hole will work with your lights. When I placed the lights in the holes, if I needed to, I skipped some lights to make the hole spacing work.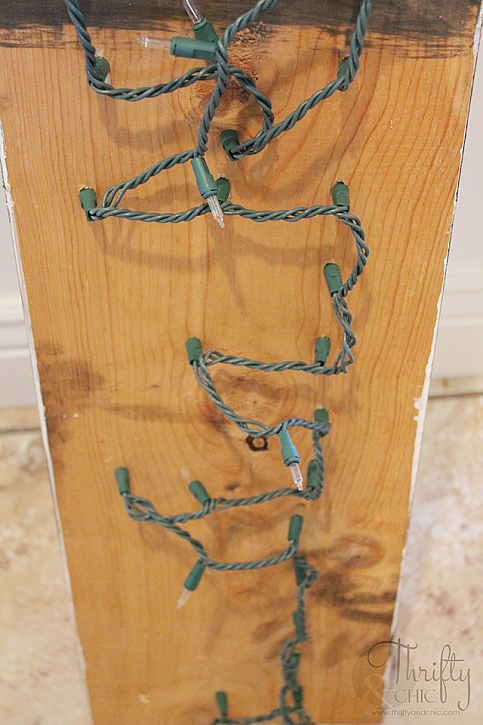 Here's the finished piece. It's tall and a great piece for any porch!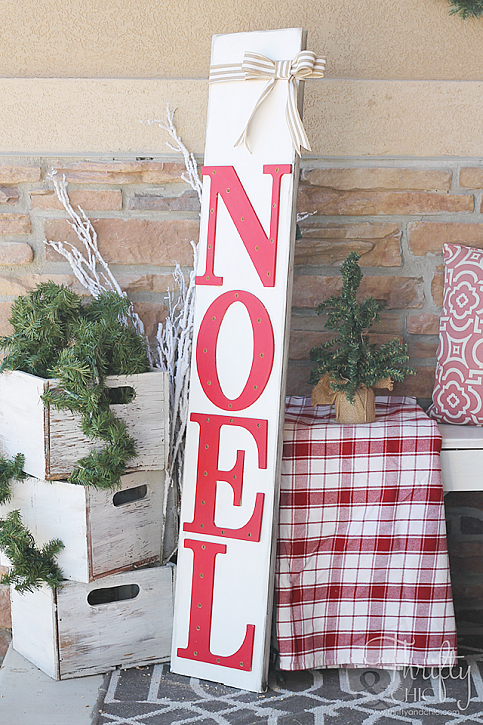 And here it is all lit up. It looks great during the night!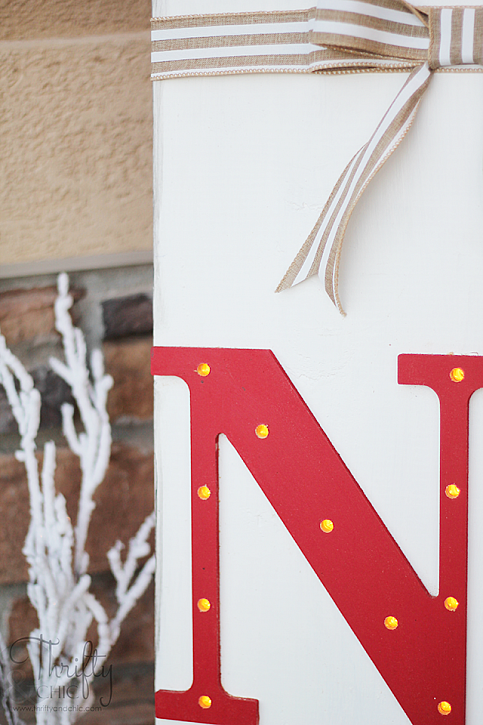 And here's the finished look of the "weathered" edges.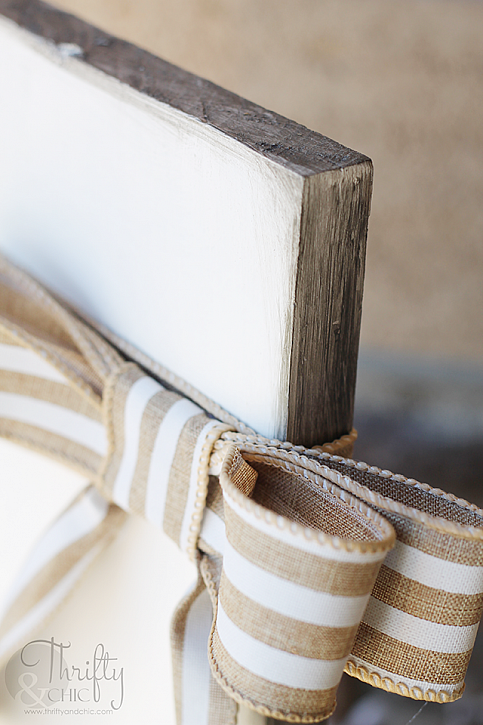 If your light string is longer, just hide behind the piece or string onto some close by garland!