Posted by DecoArt on Aug 6th 2017
Hello again! It's me Ariel from PMQ for two. I create bold, bright, colourful & creative home decor, DIYs and entertaining-related content. I love using DecoArt's products because of the quality and range available within the acrylics. So when they asked if I'd share a project using their acrylics and the fabric medium I jumped at the opportunity to create something for back to school.

I myself don't have any kids going back to school, but I thought that if I was going to be walking kids to and from school, or waiting at the bus stop, I'd want a cute painted tote with me. 
This graphic and colourful tote is sure to please, and all your friends will be asking you where you got it or if Kate Spade has a new bag collection. You can create your own in an afternoon or paint similar visuals on a lunch bag or back-pack for your kids. I'm partial to the tote though, because I always remember my mother carrying home things we handed her once we got off the school bus, so a tote would have been handy. 
Items Needed:
Assorted Brushes
Canvas Tote
Scrap Piece Of Cardboard
Instructions:
** A note on using the Fabric medium: mix it with the regular acrylics using a 2:1 ratio. I won't bother showing you the mixing process, but a little tray helps keep all the colours prepped.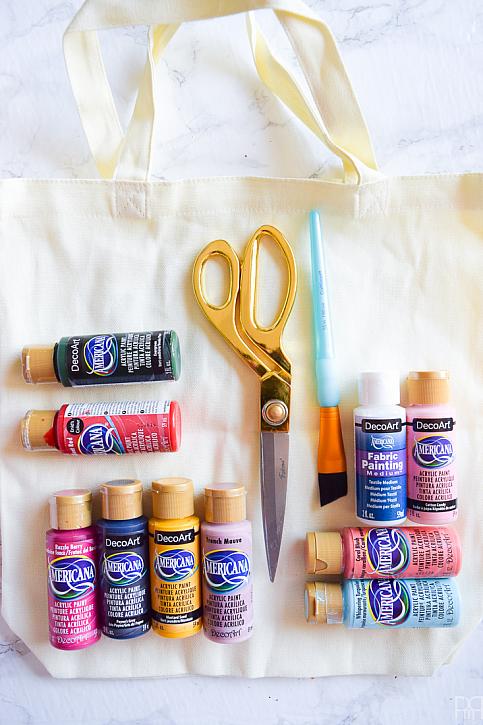 If you read the instructions on the label of the Fabric medium, it will tell you that anything you're applying it to should have been washed already, so that what's I did. I washed and dried the tote before even beginning the painting.
Once I was ready to get going I inserted a piece of scrap cardboard into the bag so that the paint wouldn't bleed through to the other side.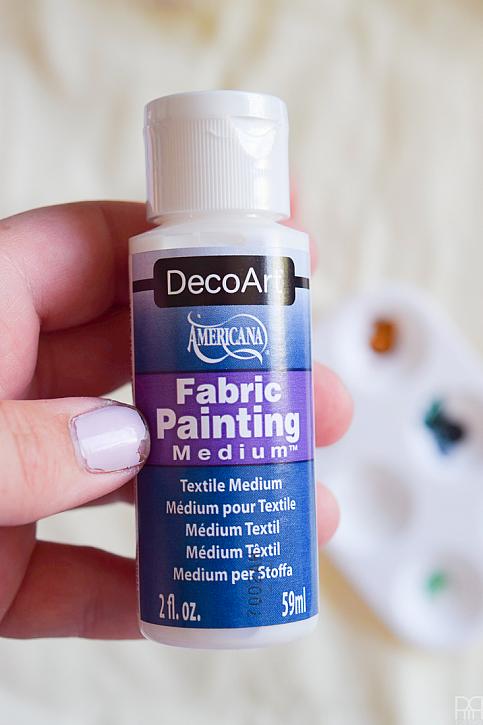 Like with all layered projects, start by painting the basic outlines and shapes of the items on the bag. It's ok to be a little messy if you're using a bigger brush, as long as you go back and fill in any spots using a finer brush.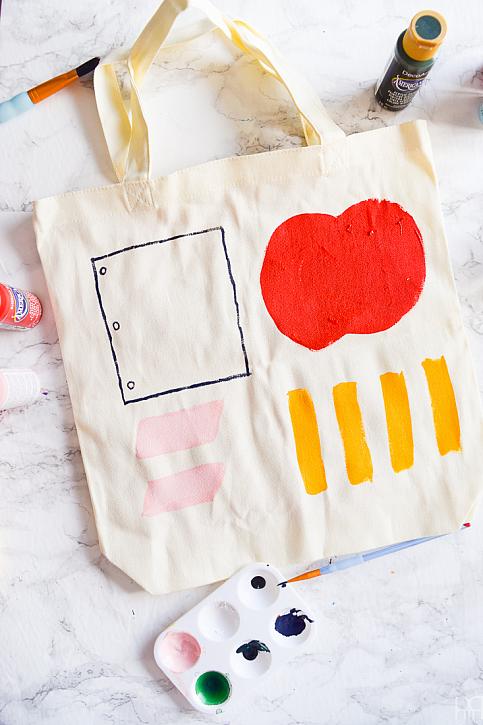 Once the first coat is dry, start adding any colour-based details. I didn't do any shading on the apple or paper, but I did add a lighter pink on the pencil erasers, and added a lighter pink on the pink pearl erasers.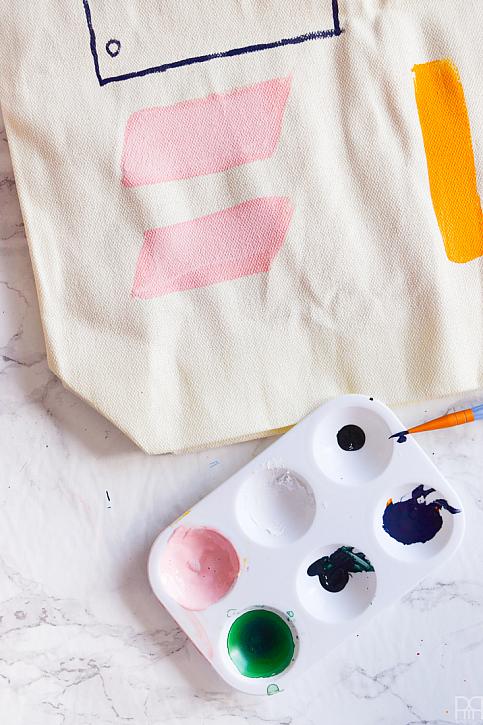 Complete any remaining details or shading on your images. In this case I was going for a very Kate Spade inspired look, so strokes are simplistic and bold with little shading.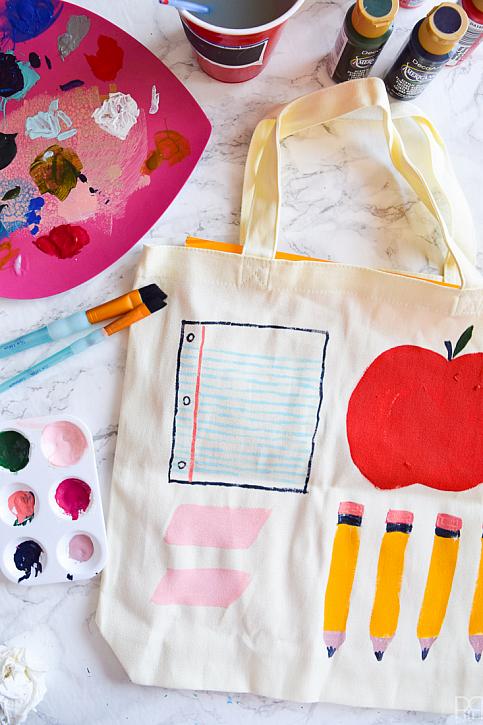 If you don't feel like you have enough control or precision with a liner brush a permanent marker is perfect for creating those tiny finishing touches. I applied one round of finishing touches using a fine-tip permanent marker that was washer-proof.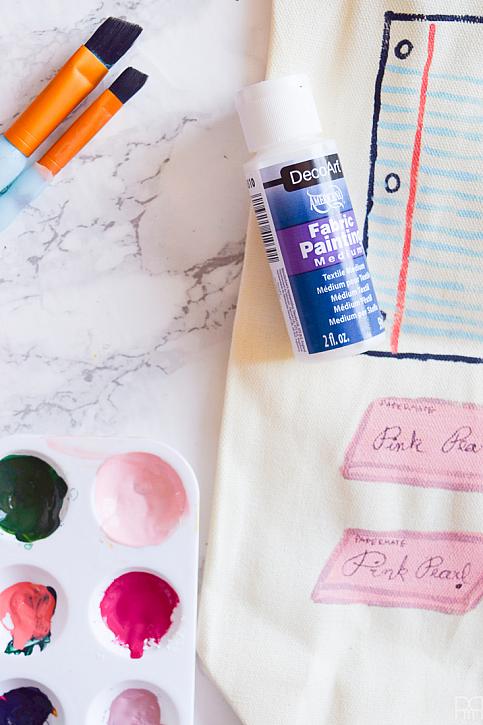 Let the tote bag dry overnight before removing the cardboard and using.