Posted by DecoArt on Dec 6th 2019
The Christmas season can be a hectic and chaotic time but there's always time to squeeze in a craft or DIY — especially if it's a DIY that's functional.
One of my favourite things to do at Christmas is wrap presents. I like to put on the Christmas music make myself a cup of tea and wrap all my gifts in the glow of my Christmas tree lights. This year, though I thought it would make things extra fun and prettier if I made my own reusable wrapping "paper."
With the help of SoSoft Fabric Paint from DecoArt, I was very easily able to complete this unique and amusing DIY.
Items Needed:
Paintbrush
Tiny Alphabet Cookie Cutters
Christmas Tree Cookie Cutter
Thick Canvas Fabric (my Piece Was About 18x14)
Instructions: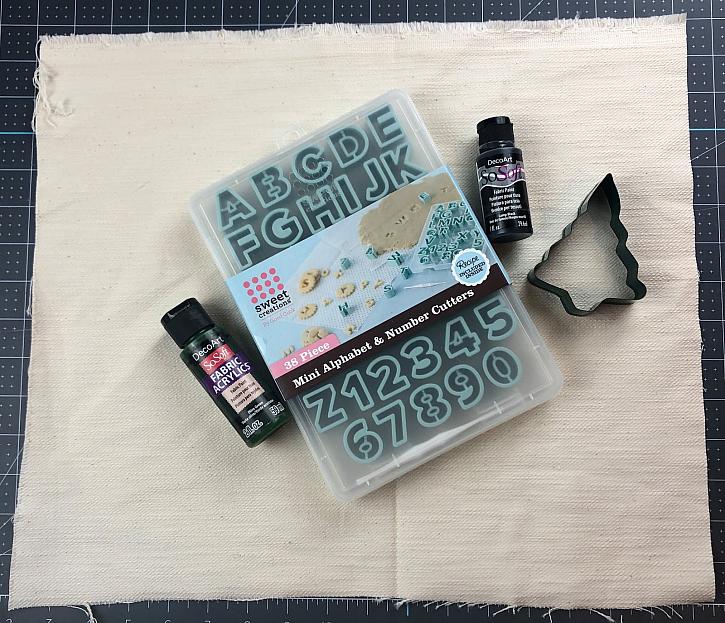 Step One: Lay your piece of canvas fabric on your work surface. Make sure that there are no wrinkles or creases. If there are, iron them out before you begin.
Step Two: Using a paintbrush, brush SoSoft Fabric Acrylics in Olive Green around the edge of your Christmas Tree cookie cutter. Make sure that you put paint on the entire edge so that you get a nice full line.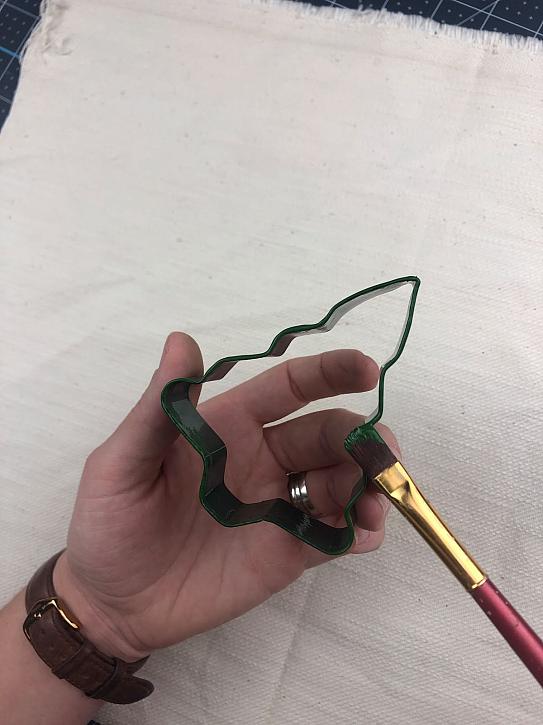 Step Three: Push the painted edge of your cookie cutter onto your canvas fabric using a significant amount of pressure. It's best to start in the bottom corner.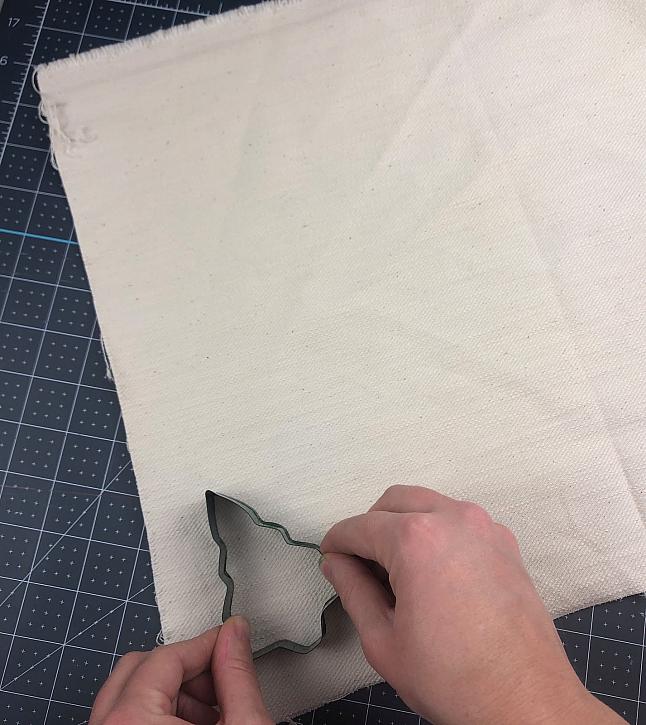 Step Four: Remove all the letters from your alphabet cookie cutter set that spell out "MERRY CHRISTMAS." Using SoSoft Fabric Acrylics in Lamp Black, apply the paint on the edge of the M cookie cutter just as you did with the Christmas Tree.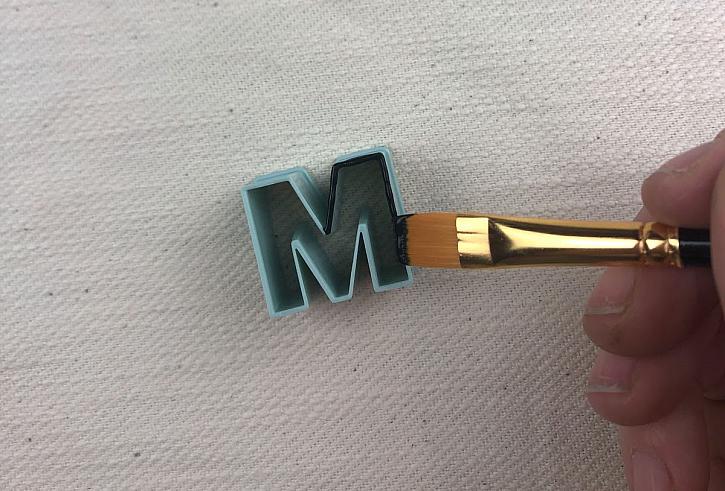 Step Five: Press the "M" cookie cutter onto your canvas somewhere by the first tree you placed. If you are not confident at doing all your letters one by one and you are not sure if they are going to come out nicely, you can lay all the alphabet cookie cutters on your project and pick them up one by one.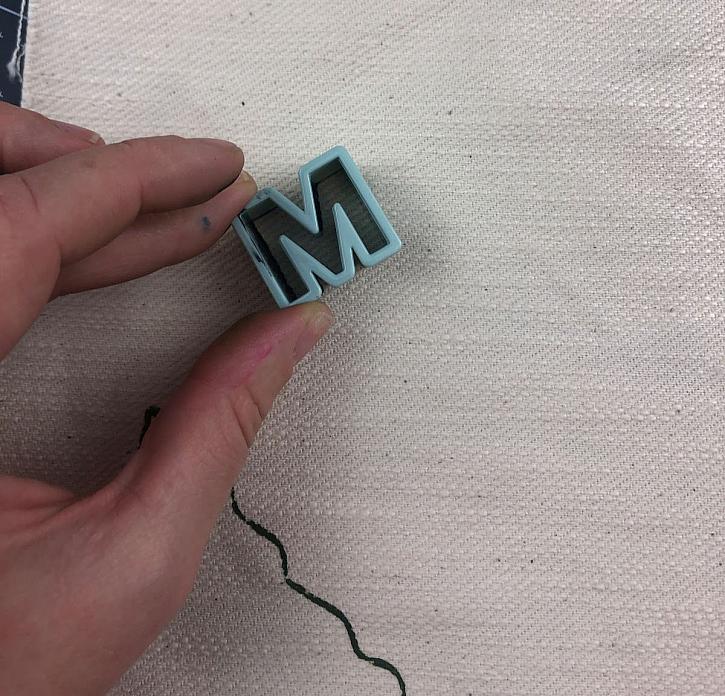 Step Six: After you have finished stenciling/painting the "MERRY CHRISTMAS" you can continue on by doing another Christmas Tree and then repeat with another "MERRY CHRISTMAS" in the same fashion.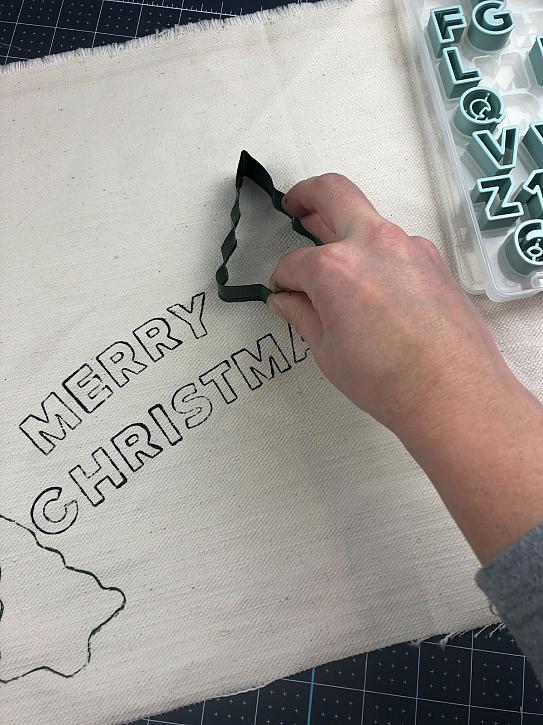 Step Seven: For natural-looking wrapping paper, stencil on the edge of the canvas to it appears as if your canvas wrapping "paper" has been cut. You can layer a piece of scratch paper under your canvas fabric to keep your workspace clean.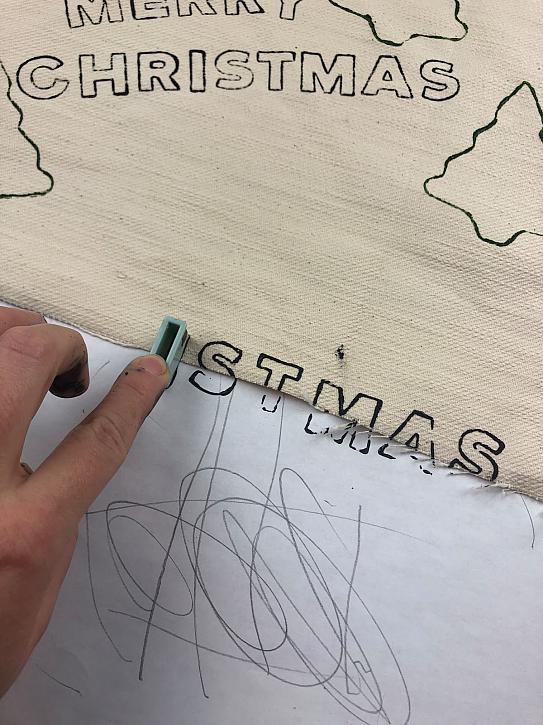 Don't worry if you're spelling out "CHRISTMAS" and you get to the edge of the canvas and you run out of room. This is totally natural-looking and looks like cut wrapping paper.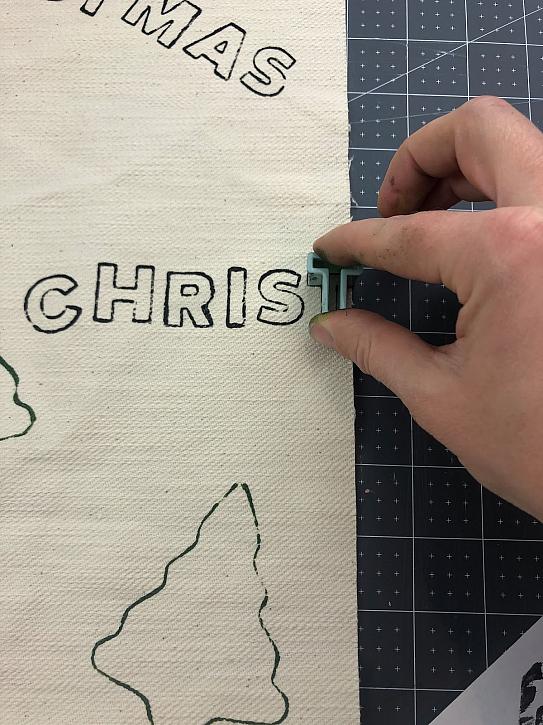 Step Eight: Continue stenciling/painting until your piece is full and you're happy with your design.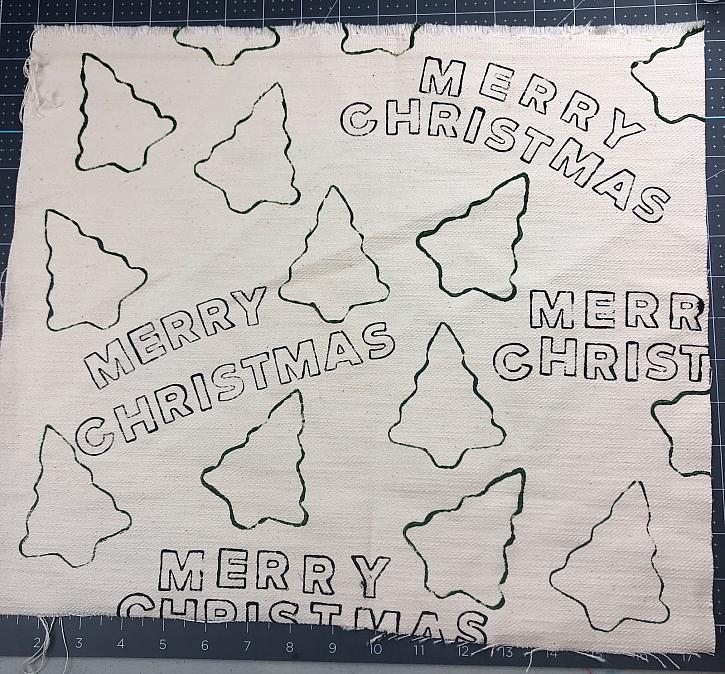 Now all that's left to do is wrap your gift! I secured mine with a bit of tape at the side and wrapped up the top with a nice piece of rustic twine.
You can add in a little Christmas greenery for a delightful, merry touch!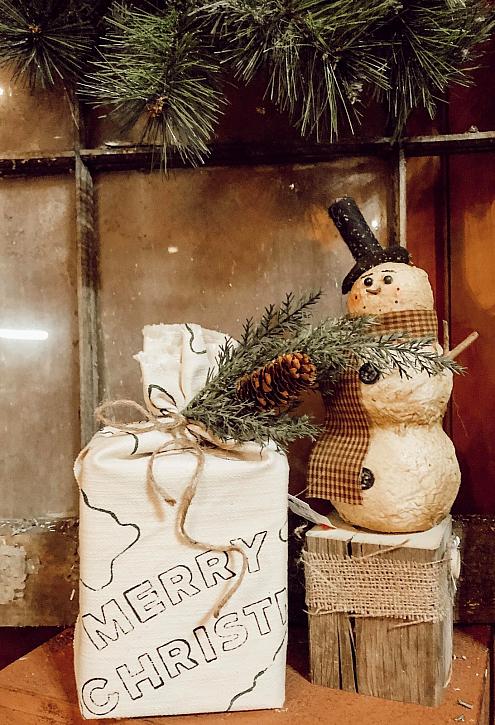 I think that anyone would love to receive a gift wrapped in handmade wrap and the best part!? They can reuse it and pass it onto someone else next year!