Posted by DecoArt on Dec 7th 2016
I'm excited to say that I've already purchased several gifts for Christmas already! And I'm anxious to get them wrapped and under the tree so they don't start piling up. I have a thing for pretty wrapping paper but the cost can really start to add up. You can really get more bang for your buck if you buy plain paper. There is often times twice as many square feet on a plain roll of gift wrap as a patterned roll for the same price.
Another holiday expense? Ribbon! Making your packages pretty can require a lot of ribbon. I'm wrapping and decorating gifts on a budget so I came up with a fun idea to PAINT my own ribbon on my plain gift wrap packages!
Items Needed:
Plain Wrapping Paper
Assorted Brushes
Pencil
Wine Cork
Dotting Tool
Instructions:
For the green gift wrapped packages, I went for a candy cane look by making "S" shapes with my paint brush and alternating between the red and white paints. You can see here that I made all the red S's first then followed with the white.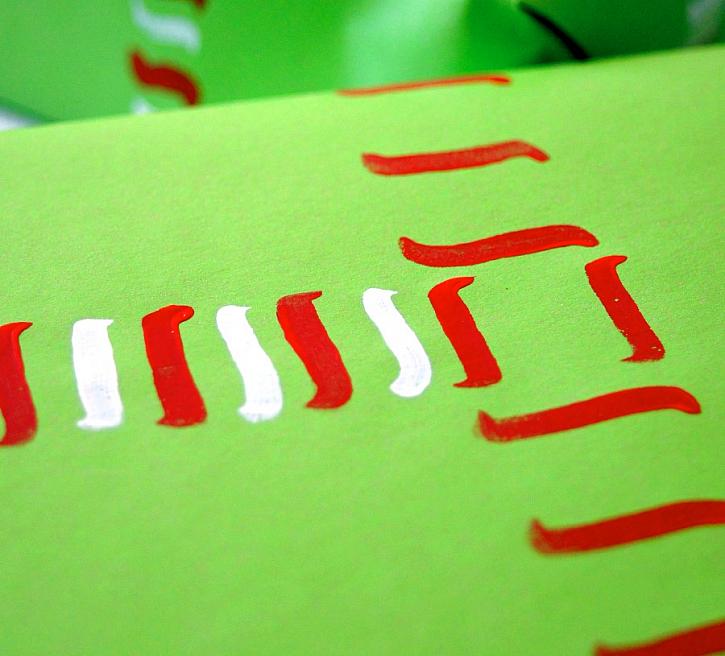 I tried a couple of different paintbrushes on scrap paper to practice making the S until I had it looking the way I wanted it to. These thin flat brushes work best. The one on the right has more bristles so I could apply slightly more pressure to draw the shape. The brush on the left had fewer bristles so I needed to apply less pressure. All paintbrushes are different so be sure to test your brush and practice your strokes before applying to the gift wrap.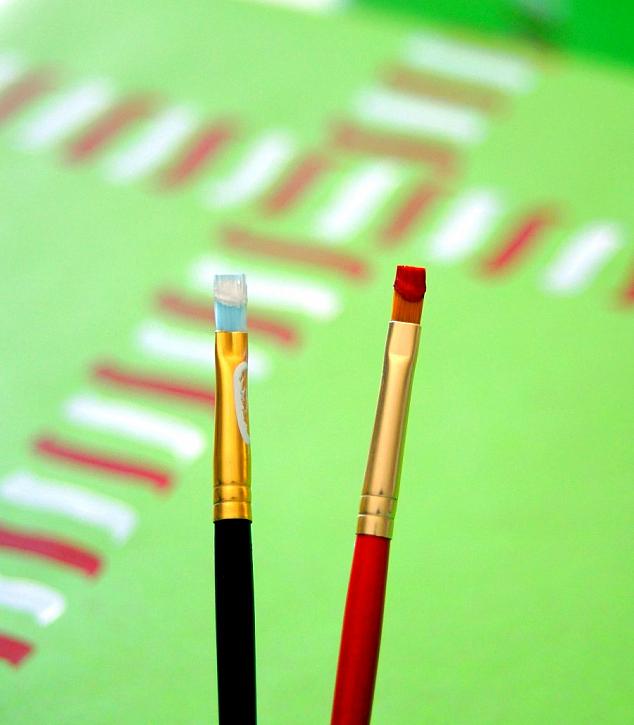 For the polka dot painted ribbon, I scrounged for round items around my work area I could use. A pencil eraser, cork, and embossing tool where the perfect sizes to pair together. Simply dip the ends in paint, blot, then press gently on the paper. You should be able to use each one 2-3 times before applying more paint.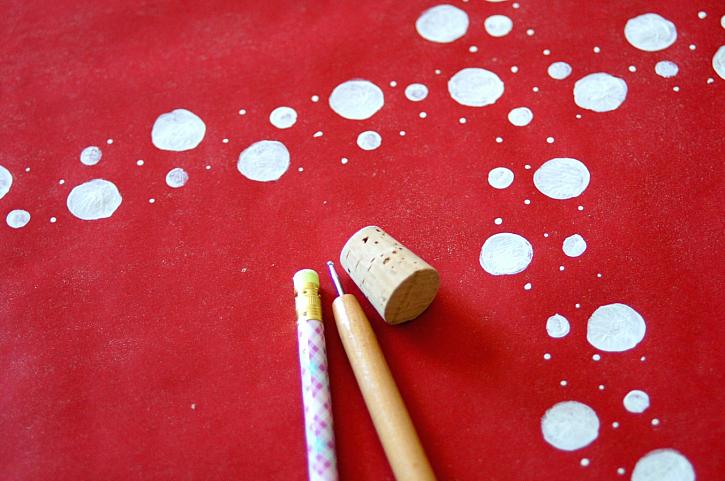 Top the ribbon with a bow and a gift tag, and they are all set to go under the tree!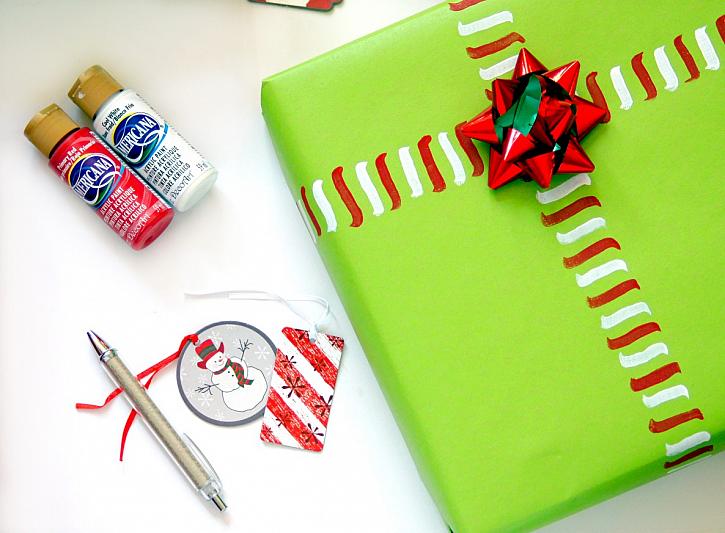 Didn't they turn out fun?? I will have to play with more patterns and maybe even paint on my own bows on future gifts I need to wrap. Don't be afraid to think out of the box during the holidays!