Posted by DecoArt on Aug 6th 2019
I am super excited to be sharing this stunning and easy upcycling idea using the new 2oz DecoArt SoSoft fabric paint.
One of my favourite things to do is take an old item from my closet and give it new life. With the SoSoft fabric paint, the sky's the limit. Have an old pair of shoes that need a little jazzing up? You can add a pop of colour or even make a brand new style when you grab some of the SoSoft fabric paint, a stencil and a stenciling brush. You don't even have to be a master painter.
Take a look at how I made over these pair of heels that I had kicking around. I took this project a step further and made a chic scarf to match!
Items Needed:
DecoArt SoSoft - Lavender
DecoArt SoSoft - Peaches & Cream
DecoArt SoSoft - Olive Green
Instructions: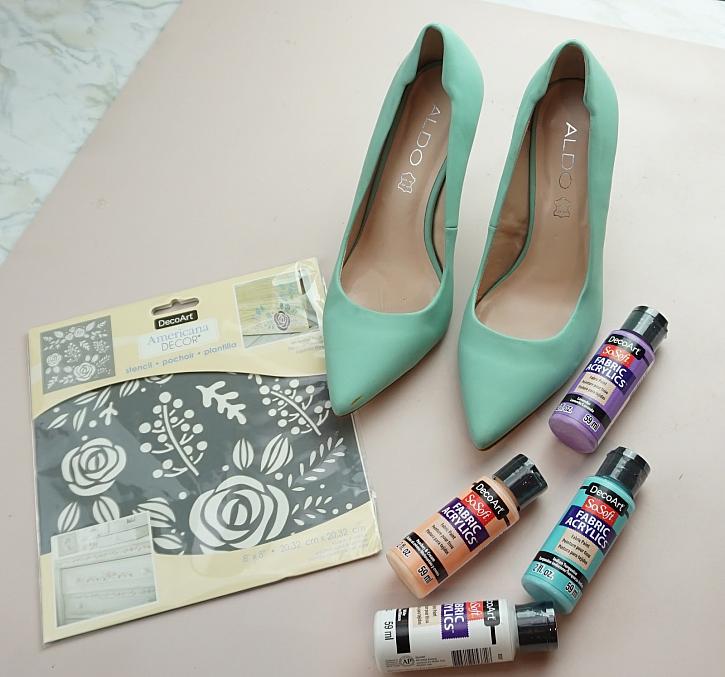 Thoroughly clean your shoes with a disinfectant cleaner. You want to make sure that remove any dirt, oil or scuffs. Allow shoes to dry before beginning your project.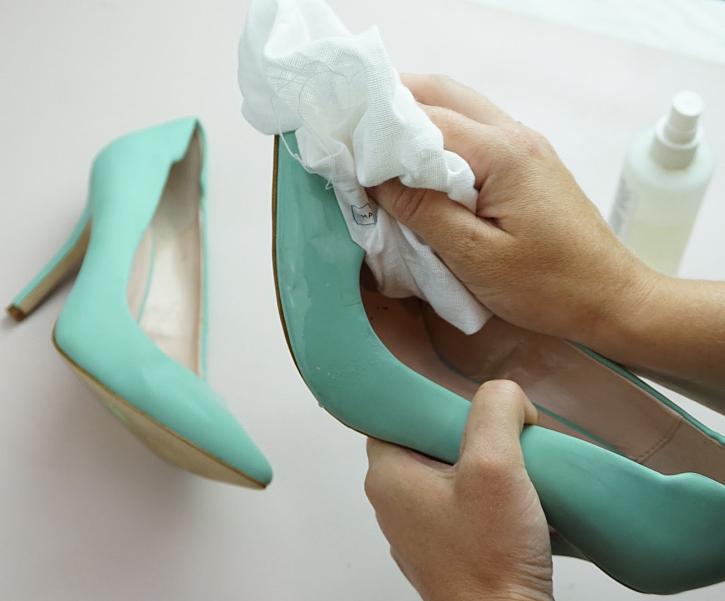 How you decorate your shoes is completely up to you! You can use a stencil or paint by hand. Use your imagination and really get creative. For my shoes, I decided I would get the best results (since it's a curved surface) to use an adhesive stencil that I cut out of stenciling film.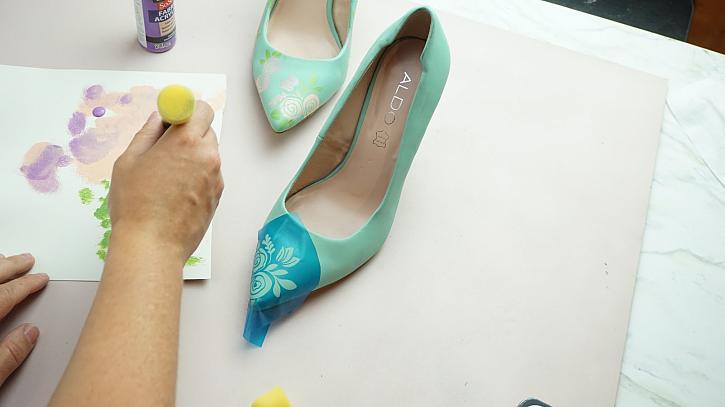 Dip a foam pouncer into your paint. For the florals on my stencil, I used Peaches & Cream. Make sure you pounce off a bit of paint before pouncing onto your project. This will help eliminate bleeding. Less paint is better than globbing it on.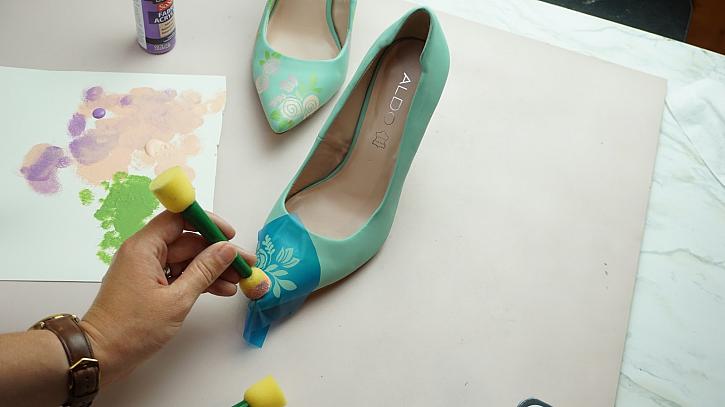 I switched to a Stencil Brush to do the greenery. I found that I could get more control with the stencil brush and given that the greenery was smaller in detail, I thought this would be a better option.
I continued stenciling around the entire shoe until I had a pattern that I was happy with. I worked on one shoe at a time so that I could repeat the exact pattern on the other shoe using my first shoe as a guide.
I love how I was able to bring a new look and chic style to my shoes with a little help from SoSoft Fabric Paint. I didn't want to stop at the shoes and I was having so much fun stenciling that I decided it would be just as fantastic to makeover a scarf.
I had a white sheer scarf that needed just a pop of colour.
To begin, I laid a piece of scrap paper on my work surface. Since the scarf is sheer I didn't want the paint to seep through onto my table.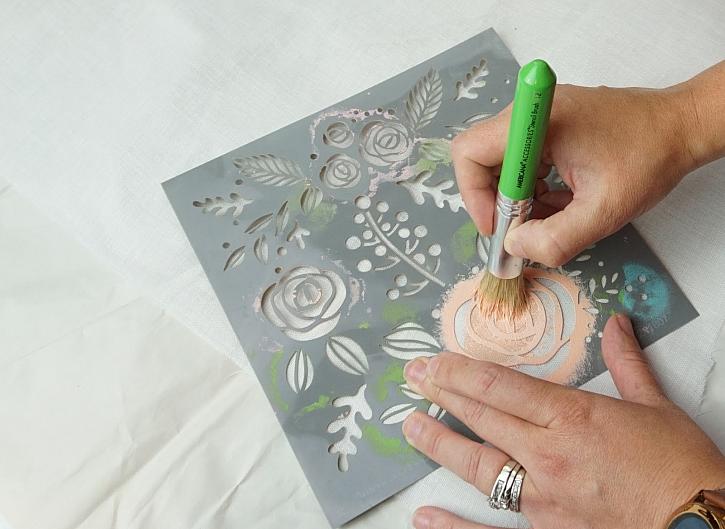 I used the Whimsical Floral stencil and repeated the look of my shoes on my scarf. Since this stencil is a little larger, I switched to a larger stencil brush.
Pro Tip: When you stenciling with multiple different colours, do one colour first, let it dry fully and then move onto the second colour. This will prevent colours running into each other and will keep your project neat and clean.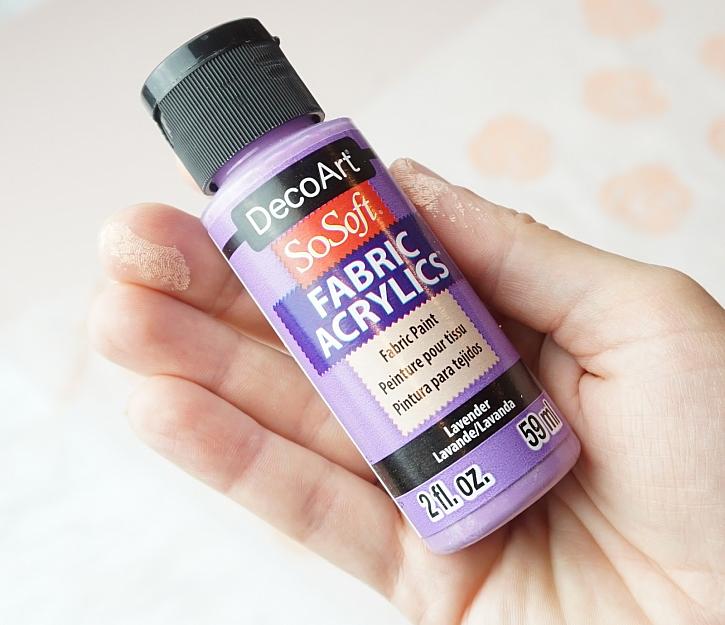 I wanted to add in a dash of another colour so I did some smaller flowers in Lavender.
Once the Peach flowers and Lavender flowers were dry, I added in some greenery. I used SoSoft Fabric Paint in Olive Green.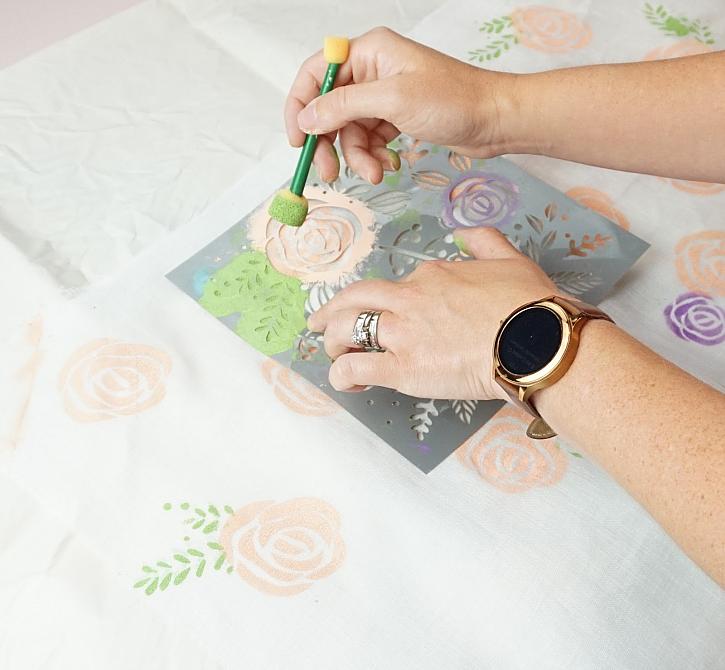 I let the scarf dry completely and that's it!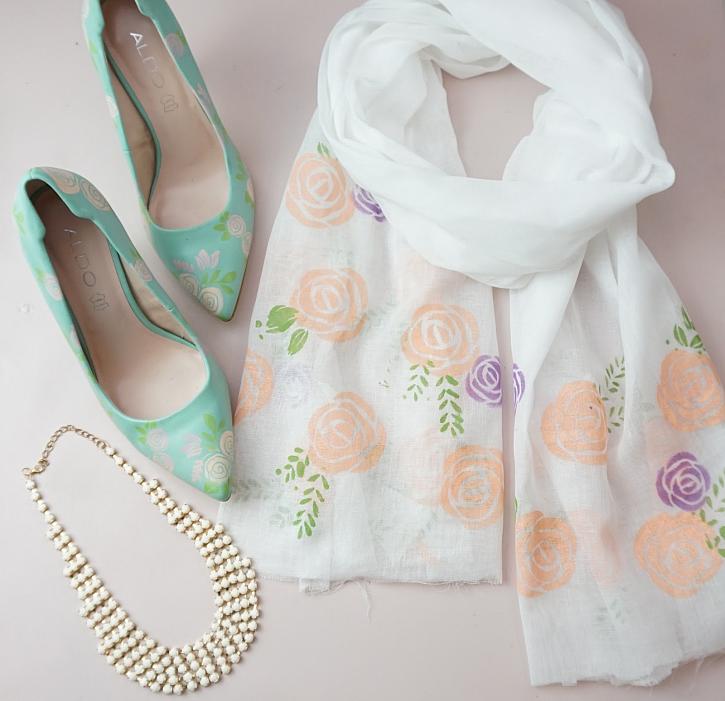 With SoSoft Fabric Paint you can make stunning and gorgeous fashion accessories, too! What can you grab out of your closet to makeover?