Posted by DecoArt on Sep 1st 2013
DecoArt has some amazing new stencils that I could not wait to try. I grabbed one and an unfinished stool from Michaels. The resulting final project is just what my kitchen needed.  Anyone else have trouble reaching those top cabinets?  It is a pain right?  Well your solution comes in the form of this great painted stool.   
Items Needed:
Plain Wood Stool
Americana Mixed Media Stencil - Angular Motion
Instructions:
I started by painting my stool in Dolphin. This was also the first time I used the Multi-Surface satin paints. I used only two coats on my raw wood stool and the coverage was perfect. So yes I am a huge fan of these paints as well.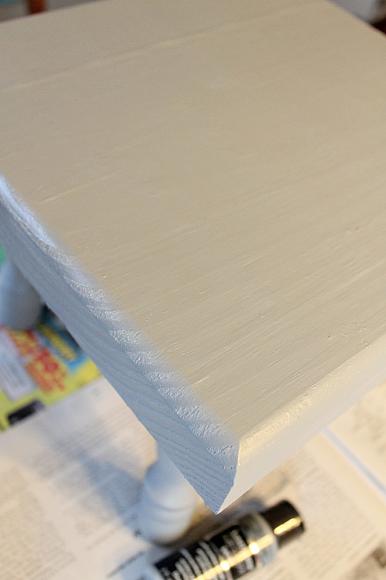 I then used a portion of one of the extra large Americana stencils as well as the Multi-Surface paints in Cottonball, Turquoise Waters, and Deep Turquoise. All of these paints and stencils can be found at Michaels. I used some painter's tape to hold my stencil into place.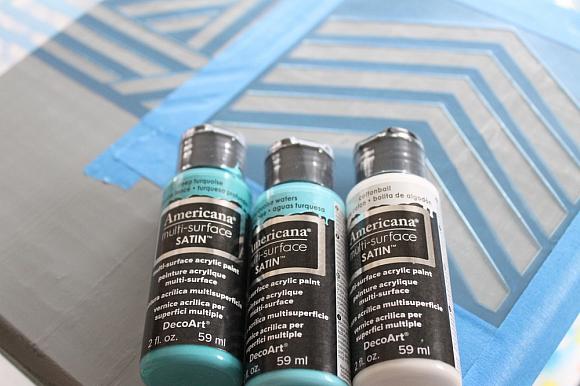 I started with the Cottonball on the right most arrow shape. I then did a gradient or ombre effect by mixing the different paints across my stencil. Remove your stencil once you have finished painting (before your paint dries).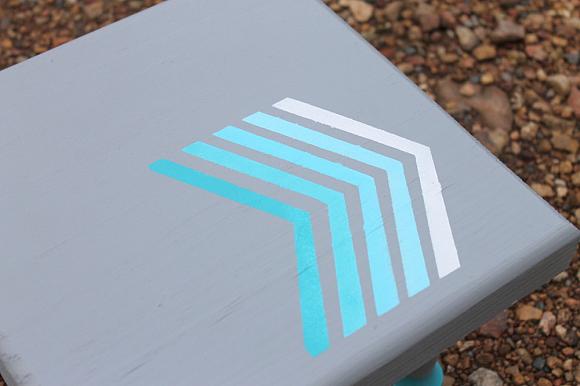 I wanted a little extra special touch to my stool so I painted just the ends of each leg with Deep Turquoise. It almost looks like I dipped the leg into the paint but actually I just free handed the effect on with a brush.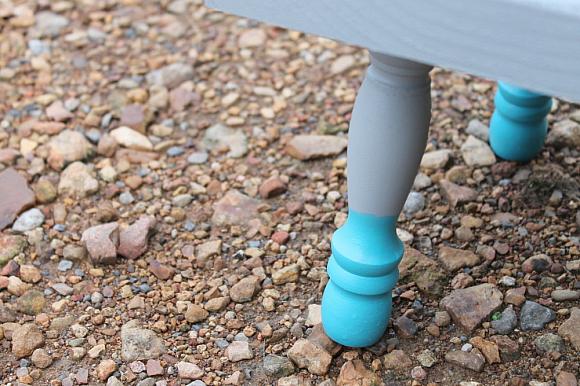 Once my paint dried completely and I allowed to air cure for 7 days according to the package directions, I used the Americana sealer just on top. I want to make sure all of my hard work stays in place even with little feet stepping on this stool constantly.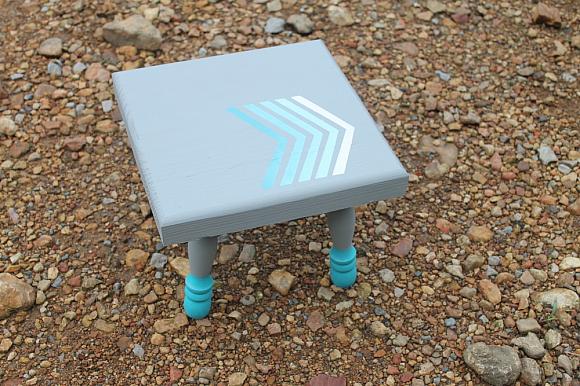 I know our home will enjoy this cute little painted step stool. Be sure to try out the new Americana Multi-Surface paints and stencils for yourself soon.