Posted by DecoArt on Jan 20th 2014
Hi! It's Ginger from GingerSnapCrafts.com! I'm so excited to be here! :) Organizing my pantry has been on my to do list since we moved into our house almost 7 years ago! I know I'm a little slow! ha! Recently it became even more of an issue when I decided to take half of the panty & turn it into craft storage. I know! I have a problem. ;) I'll share the craft storage side later on but today I'm going to show you how I added a rolling shelf to the food side of our pantry! This has added so much more storage room to our pantry. I love it!
Items Needed:
1x6 Boards
Swivel Wheels
Paint Brush
Instructions:
The first thing I did was totally empty out our pantry. My kitchen was a little crazy for a few days! ha! We had stuff everywhere even in the laundry room. In addition to the rolling shelf I also added a shelf to the upper part of the pantry. (You can see that it's not painted yet in this before picture.) Then I painted the entire pantry white again. It's amazing what a fresh coat of paint can do!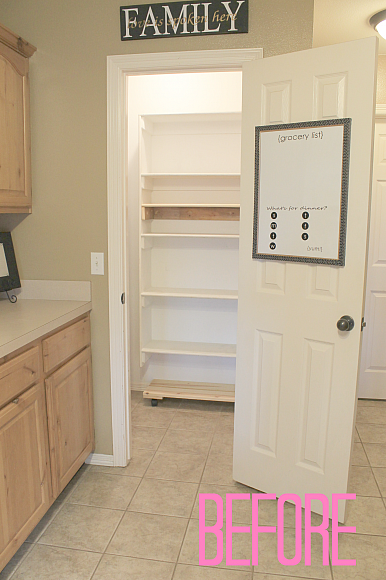 I'm not going to give you the measurements for the shelf since that will depend on your pantry size. You'll need to measure how long & wide you need your rolling shelf to be. We cut two long pieces of 1x6 boards the length we needed our shelf to be. Then we cut 2 smaller pieces the width we needed our shelf to be.
Then we screwed the boards together with wood screws. Then we added the swivel wheels ~ two on each end.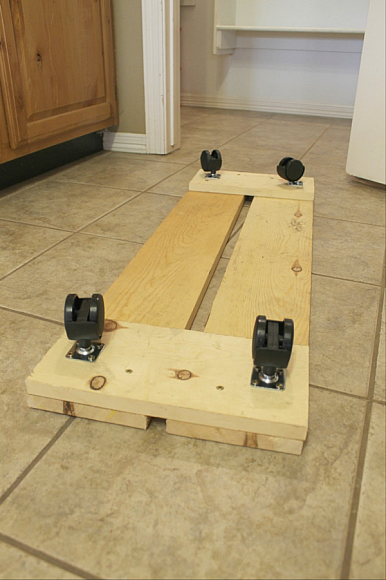 I sanded the shelf slightly. Then I painted the shelf with the Americana Acrylic Paint in Banana Cream. I loved this color so much I ended up painting the insides of the shelves the same bright cheery yellow. It makes me so happy to go in the pantry now. It's so bright!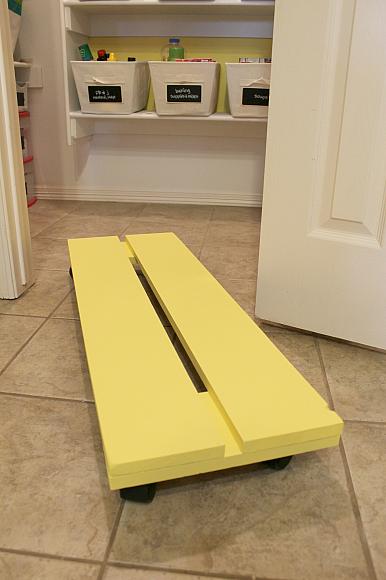 I love how everything is so neat & organized. I also made some chalkboard labels with wood rectangles & chalkboard paint. I just hot glued them onto my canvas bins. I also put baskets on some of the shelves for hot chocolate, oatmeal packets & more.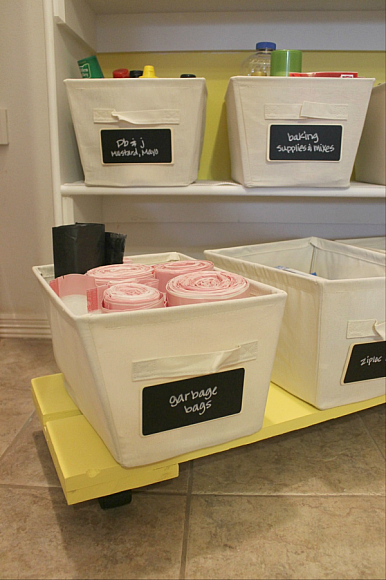 While I was at it I decided to make a mini command station inside the pantry. I added clipboards for my grocery list & calendar. I also made a dry erase menu board.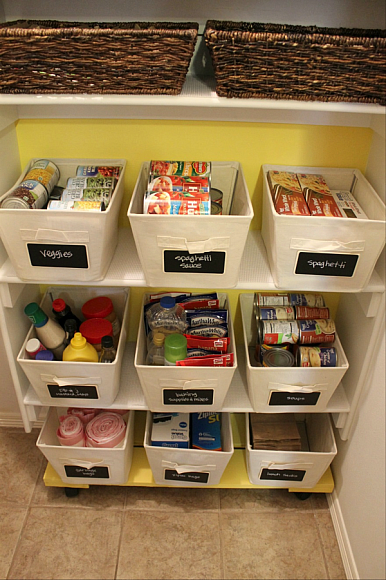 I also updated my kiddos' chore chart. My youngest said he wasn't a baby any more so he wanted a big boy to represent him. ha! ;)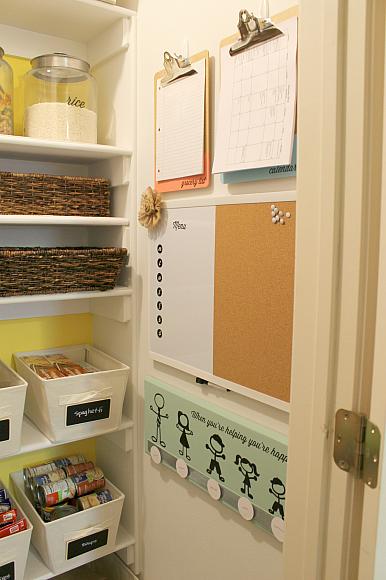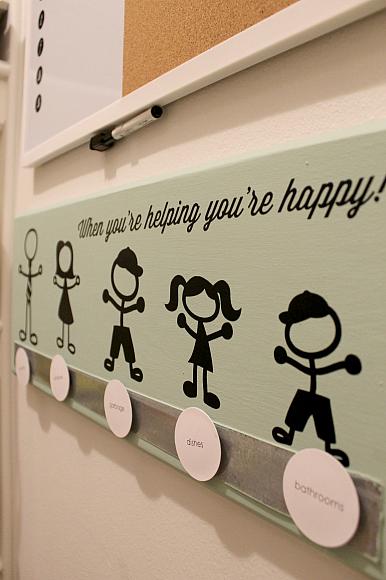 I LOVE my new & improved organized pantry! Just wondering why it took me so long to get it done! :) Do you have any organizing project you need to do around your house? I'd love to hear! :)