Posted by DecoArt on May 7th 2017
Do you love succulents but can't keep them alive and don't have the time to take care of them?  Well, today I am sharing a solution with this easy DIY Picture Frame Tray Garden.  This tray is made with a thrifted frame, artificial plants, and Patio Paint.  You can display this long-lasting tray garden inside on a coffee table or outside on your patio.
Items Needed:
Picture Frame
Paint Brush
Hardware Handles - 2
Rag
Artificial Moss And Succulents
Instructions:
Gather your supplies. I bought all of the items listed above at my local craft store except the picture frame. I bought the frame from a local thrift store for a quarter.
I removed the glass and wood insert from the picture frame and used a piece of heavy duty sandpaper to remove the wood finish. Take a piece of cloth and dust the wood before painting. I discarded the glass.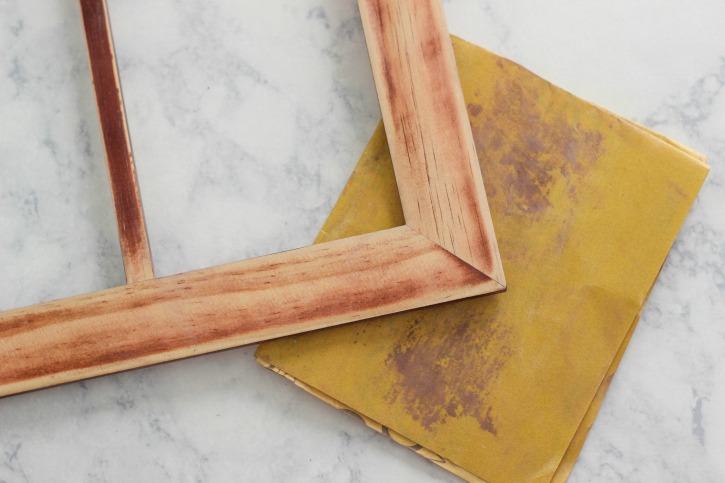 Next, I applied a couple of coats of Patio Paint in Pansy Purple with a brush or sponge. Allow each coat to dry completely before applying additional coats. Once this color has dried it is a very dark purple. Allow to dry for 72 hours. Patio Paint can be used indoor or outdoor and is a scuff-resistant acrylic. It's self sealing and fast-drying. Just use soap and water for clean up.
To add some texture and the look of a white-washed affect, I applied a very small amount of Patio Paint in Summer Lilac which is a lighter purple with a clean white cloth. Set the wood insert aside to let dry.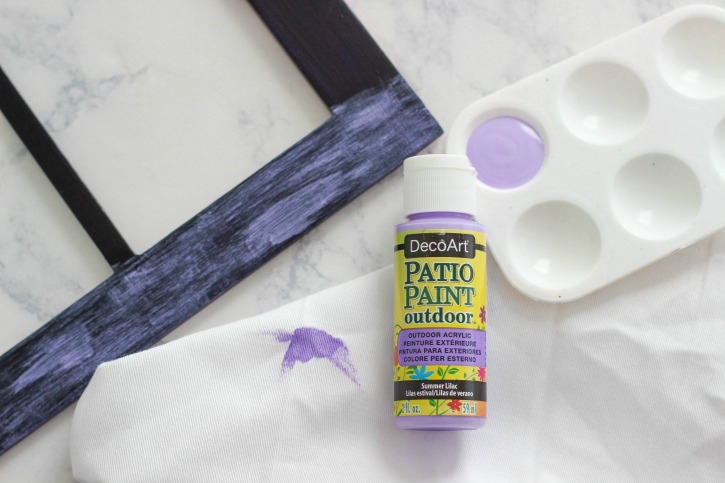 While the wood is drying, I screwed two drawer pulls to the picture frame. I found these black handles at my local craft store. By adding handles it gives the look of a serving tray.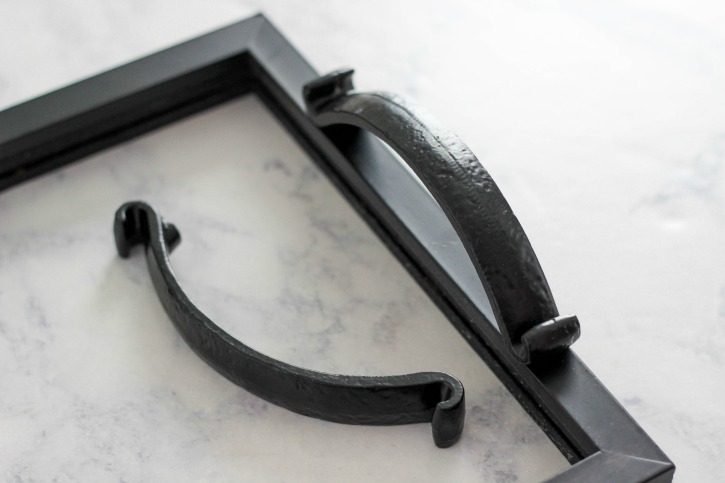 Finally, I put the picture frame back together with the cardboard back and wood insert. I added artificial moss and succulents in the cut-out square spaces in the wood insert. This DIY Picture Frame Tray Garden is great for keeping succulents around for a very long time. You can place this tray inside or outside to give you space a nice fresh pop of color and botanical feel.