Posted by DecoArt on Jan 23rd 2014
This is a special guest post by the Home Depot team.
Items Needed:
Instructions: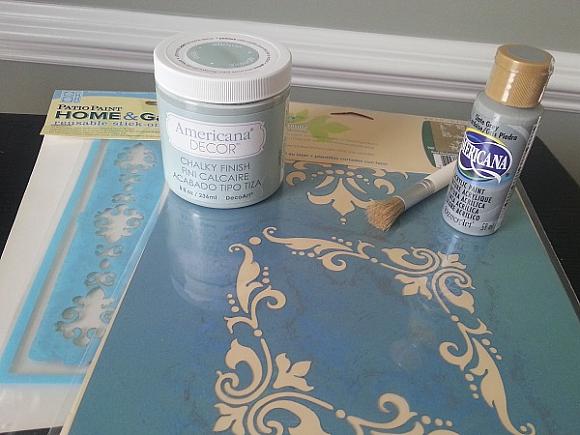 If I think really hard, I can almost remember the day my parents brought her home. I was five years old and even though she was intended for my older brothers, when mom and dad walked through the door with her, it was love at first sight.
She was the cutest little side table you've ever seen.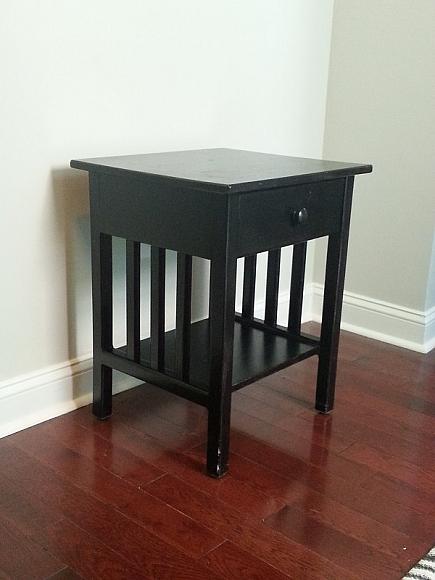 Ok, so, it wasn't as dramatic as all of that but the fact remains that we all have those pieces of furniture that have been a part of our lives for so long that they seem like family. At a minimum, you can't remember a time before you had them!
In my case, this is the 'little side table that could!' It's been with me for over 25 years and since the day I inherited her from my brothers, she and I have gone off to college, traveled up and down the Eastern Seaboard, gotten married and have just taken up residence in our very first home.
And she bears a layered roadmap of the different stages of my life: She's been natural brown, sky blue, lavender and white stripes, antique black and now she's in need of a little updating, yet again.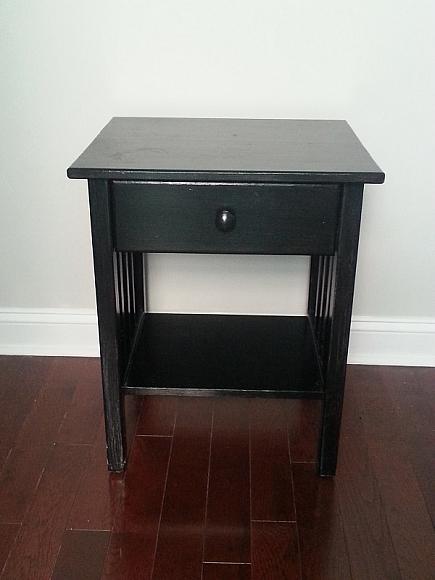 This led me to DecoArt's Americana Décor Chalky Finish paint in 'Vintage.'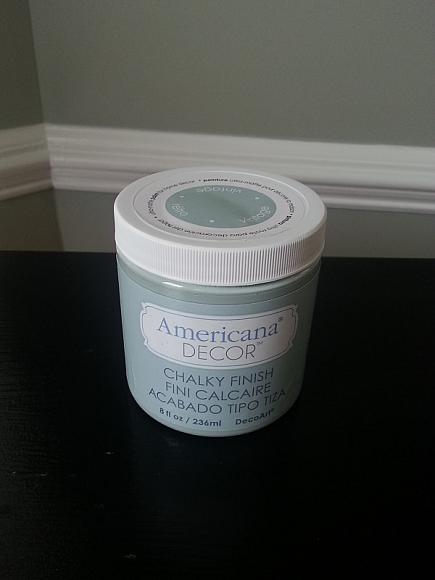 This ultra-matte paint provided just the right amount of upscale elegance that I was looking for to update my side table.
At the same time, I wanted to do something extra special for the special piece of furniture in my life, so I added stenciled details that have bestowed upon her a level of sophistication worthy of a much more expensive table.
I couldn't be more excited about the results and can't wait to share with you how I did it, so, without further ado, let's take a look at the process from start to beautiful, ultra-chic, chalky finish!
I started by painting the table with two coats of the Chalky Finish paint. Although I could have created an awesome 'black-washed' effect with a single coat, because I was applying a stencil design detail, I wanted a solid base with no antique black peeking through.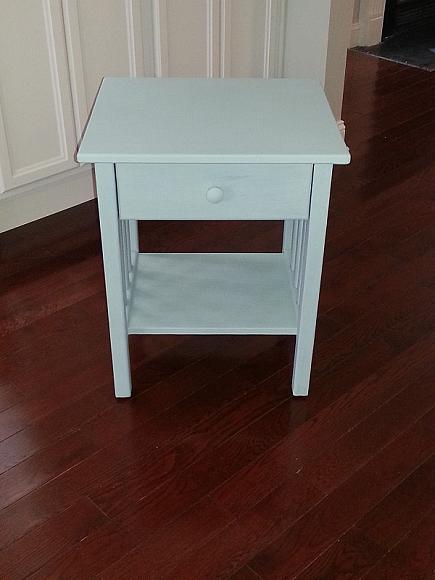 *Tip: The back of the jar notes to pre-test the paint in an inconspicuous area to see if you need a coat of 'Stain Blocker' first for preventing colors and patterns from leeching through. At the same time, if you are painting over a neutral color, one coat of the Chalky Finish paint may do the job.
The best part is there was no prep other than wiping off the entire surface with a damp sponge and allowing it to dry.
After allowing my two coats to sit overnight, I moved on to the stenciling!
For the side slats (3 on each side), I used the damask strip from the Patio set.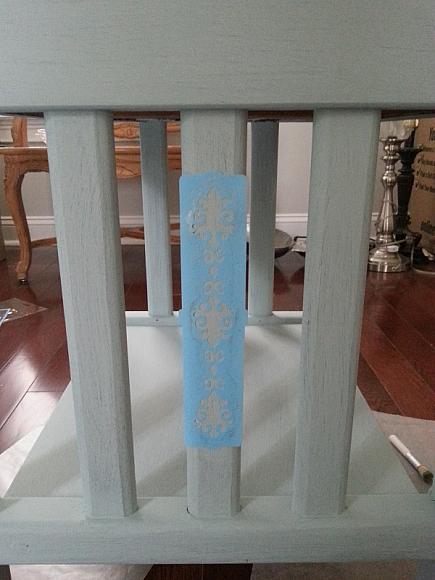 This stencil has a self-adhesive surface so you simply need to position it and paint.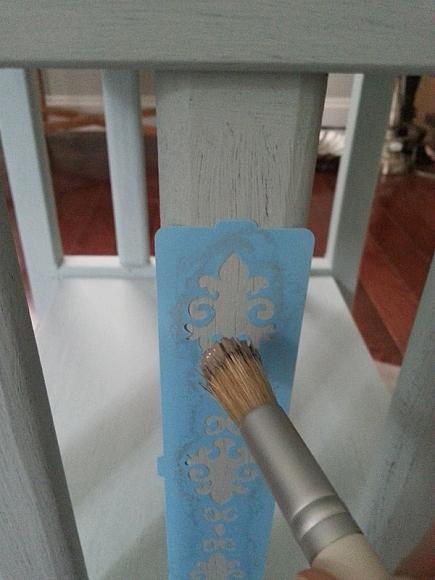 Load up your stencil brush and carefully, yet firmly, 'twist' the paint into the stencil cut-out. You could also dab it on straight but I wanted to create a slight texture with the acrylic paint so I 'swiveled' it onto the slats.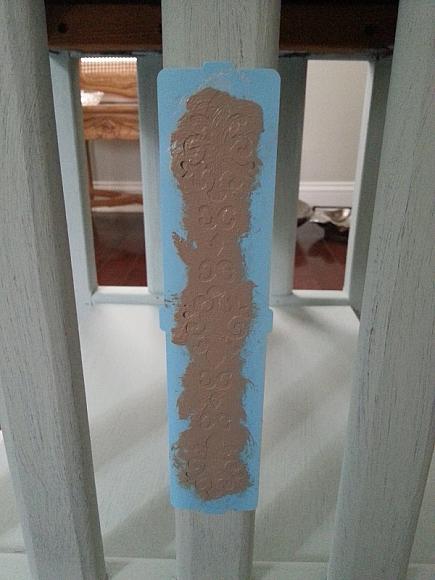 Allow the paint to sit for a moment and carefully peel back the stencil. If you are working with stencils for the first time, don't worry, it gets easier the more you practice!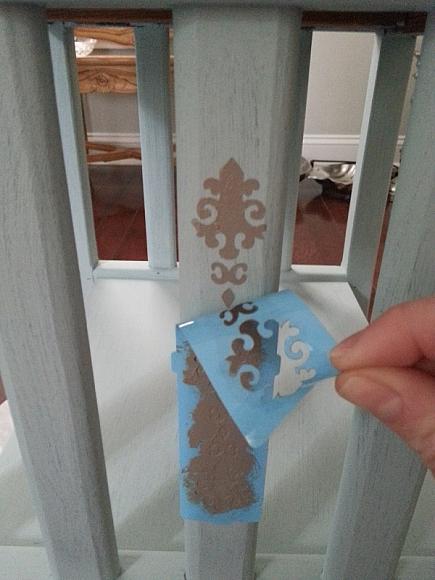 Voila: An awesome damask detail that even the most hand-painting-challenged DIYer could achieve!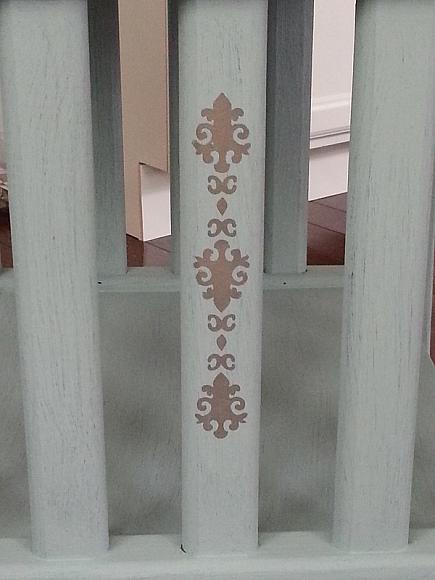 Next, I moved on to the table top and stenciled half of the 'Royal Tiles' stencil into each corner.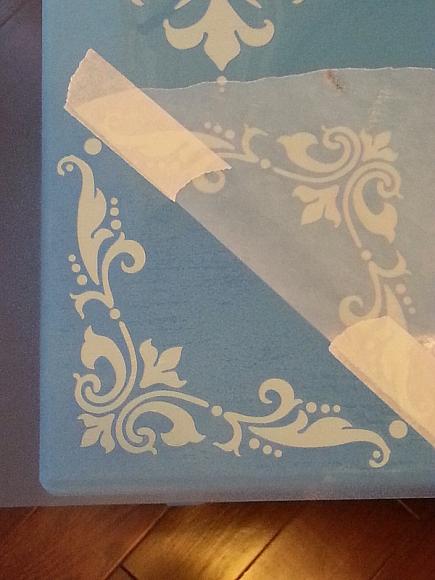 *Tip: The great thing about stencils is the ability to make your own patterns out of the cut-outs. Simply tape down a paper cover for the portions of the design you don't want to use.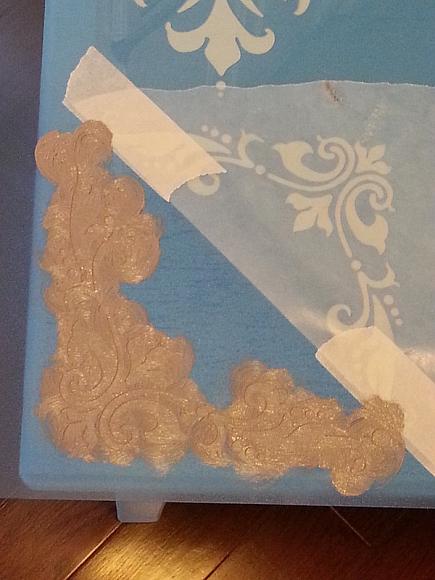 Same thing: Paint, peel and appreciate!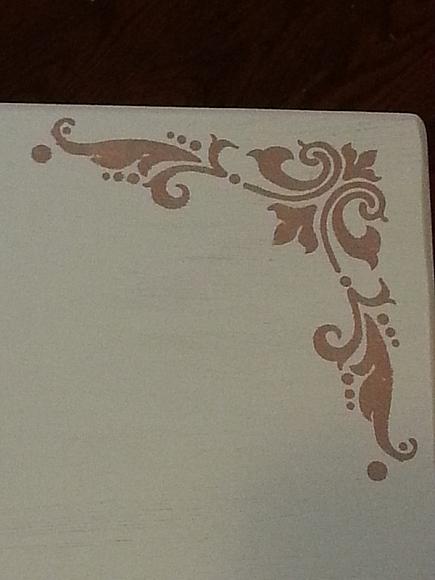 I finished off the top by applying the full sized 'Royal Tile' in the center (remove the tape and paper), turned at an angle so it looked like a diamond.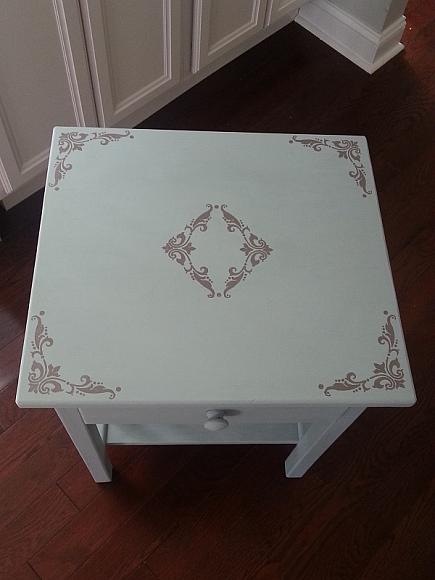 Finally, I stenciled on the large damask from the 'Royal Tile' sheet in the top center of both sides and also in the middle of the bottom shelf.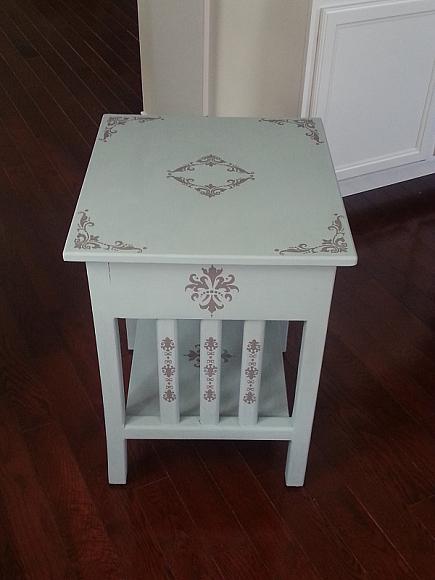 What I'm left with is a completely custom side table that has a lifetime of my memories and sentimental value perfectly preserved beneath classically current décor appeal.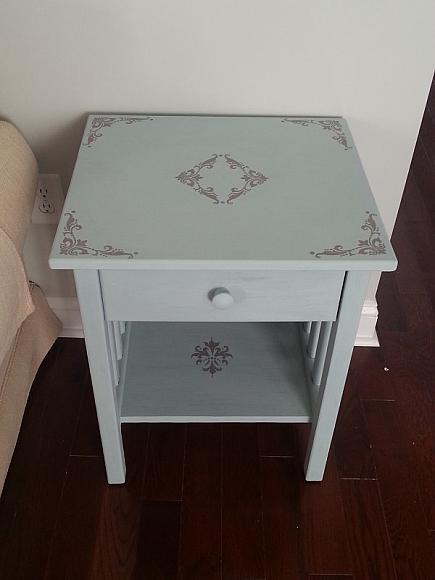 And the aged blue-green grayish hue of the Vintage Chalky Finish color merges seamlessly with my light gray walls, cherry oak floors and sandy chenille couch!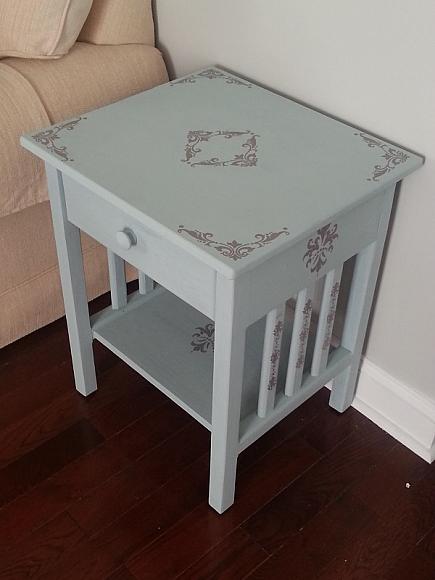 What are some of furniture updates you want to make with Chalky Finish paint? Share your colors and details in the Comments!
Rheney Williams has been 'hands on' since she was little and her background in Theatre Arts and Stagecraft has only enhanced her DIY decor talents. Not only does Rheney write about projects for The Home Depot, but she also keeps busy renovating and updating her new home with fun projects using craft supplies and paint.