Posted by DecoArt on May 12th 2016
Give your guest a gift that will last a long time, like these DIY Succulent Wedding Favors.  These artificial succulents come in a concrete planter and are the perfect gift idea.  Just add pops of pastel wedding colors and some lace ribbon for a vintage style.  These wedding favors are a timeless and elegant gift that everyone will sure to love.
Items Needed:
Concrete Succulent Planters
Tape
Wooden Skewers
Lace Ribbon
Assorted Brushes
Instructions:
The inspiration for this craft project came from these small concrete succulent planters I bought from the dollar spot at Target. They were only $3 dollars a piece, which I thought was a great deal because it included the succulents and planter.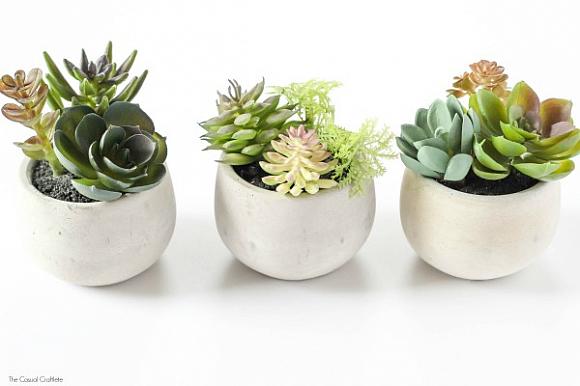 Start by taping around the concrete planter leaving some of the concrete still showing. I used washi tape because that's what I had at home. It worked just fine but painters tape is always the best. Then just paint the bottom of the planter using one of the Americana Multi-Surface Satin Acrylics Paint. I only needed to apply one coat of paint because the Multi-Surface Paint adhered very strongly leaving a nice satin finish. If you prefer to paint the entire planter, that's up to you. You can get creative with designs and paint colors. Let the paint dry completely before removing the tape.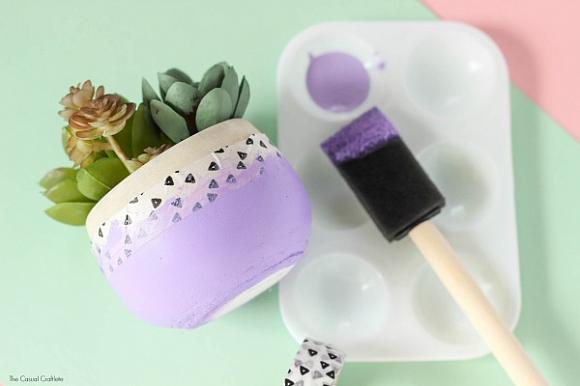 Next, I painted wooden skewers the in the same three paint colors and cut the skewers to stand just slightly above the succulents.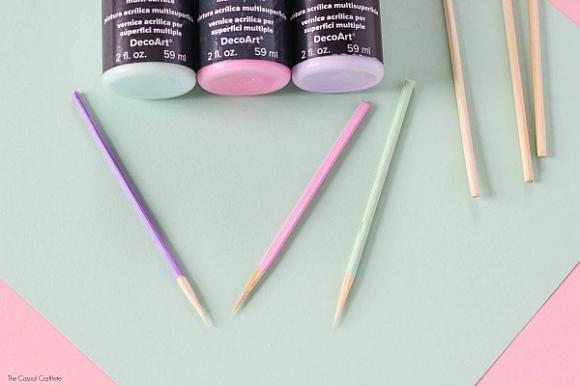 Tie a small piece of lace ribbon to the tops of the wooden skewers for a vintage feel and added flair.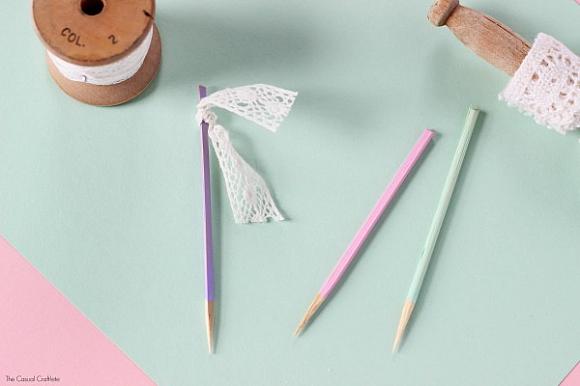 That's it! These DIY Succulent Wedding Favors are so easy and inexpensive to create. They are perfect for any summer vintage wedding.